3 Media Web Launches New Physician Membership Website Mount Auburn Cambridge Independent Practice Association (MACIPA)
Mount Auburn Cambridge Independent Practice Association (MACIPA) is a physician membership organization with nearly 500 primary care physicians and specialists who practice at Mount Auburn Hospital and are located in the Boston area, including Cambridge, Belmont, Watertown, Waltham, Somerville, Lexington, and Arlington.
Established in 1985, MACIPA is a leader in its role as a physician membership organization and has helped its PCPs control healthcare costs and improve quality care for their more than 250,000 patients. MACIPA was one of the original participants in CMS' Medicare Pioneer Contract and today is active in the Medicare Shared Savings' Program. MACIPA and its member physicians develop and manage programs that lead to better health outcomes, reduction in hospital admissions, and better management of health care spending.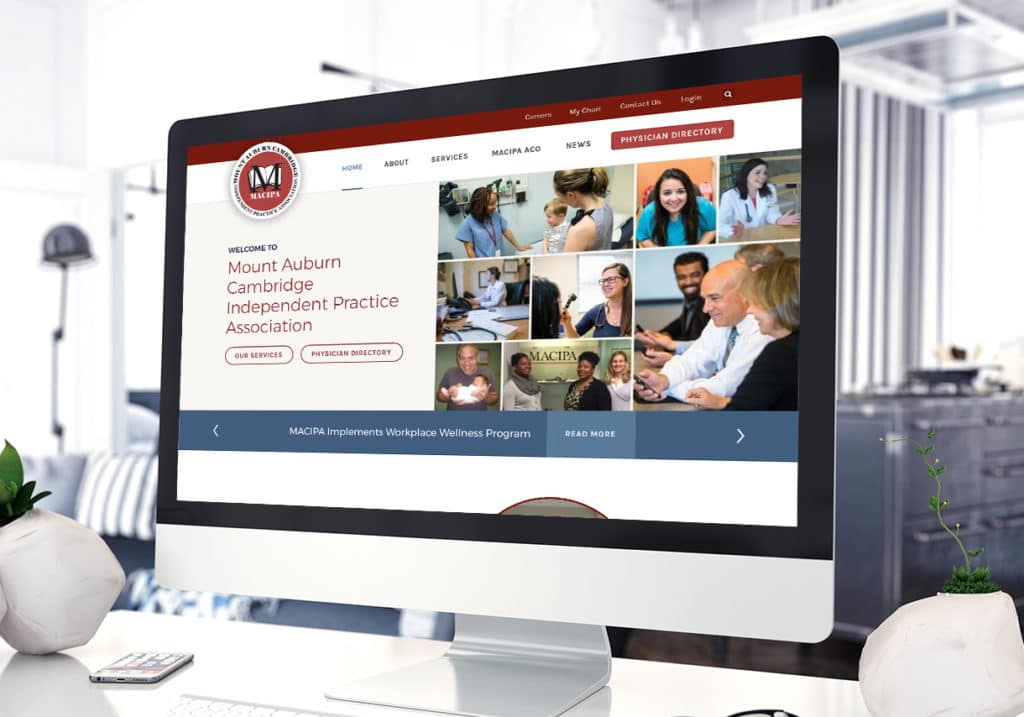 The Patient Experience
The philosophy of the client is always to create an excellent patient experience.This is reflected in the design of the new website which recognizes the connection with Mount Auburn Hospital using the same branded color scheme. The overall design expresses the client's desire for a streamlined and intuitive website.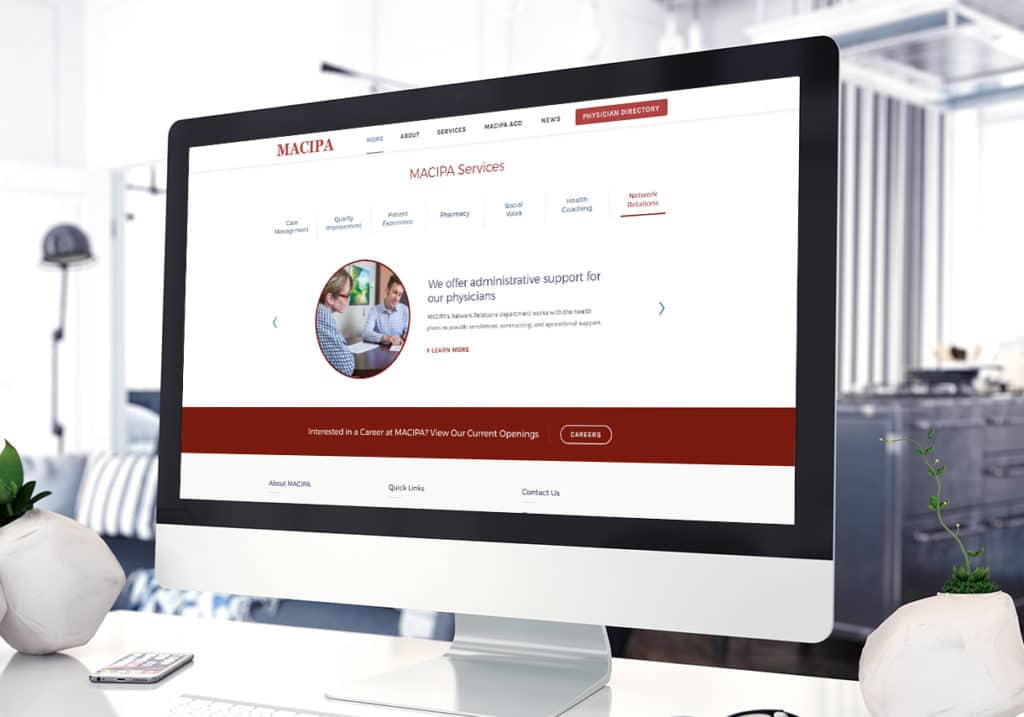 Physician Directory
A key goal was to create a Physician Directory with advanced search features. 3 Media Web built a directory that includes approximately 500 primary and specialist physicians that can be searched by name, type of practice, gender, and location by city. Once a location is indicated, there is an option to include practices within a zero- to 15-mile radius.
Member Physicians and Staff Website
3 Media Web created a back-end feature that provides physician members and their staff with a separate website, accessed by log-in. This site includes an interactive calendar that physicians can use to schedule meetings and see the availability of their staff in real time. A valuable tool for members, the site can be used to access meeting minutes, educational materials, and a wealth of information for the staff and physician colleagues. Examples include due dates for paperwork, PDF links to meeting handouts, information on bonus programs, metric guides, risk coding materials, a Topic of the Month, presentation materials, pharmacy information, health care acronyms and patient emergency resources for providers.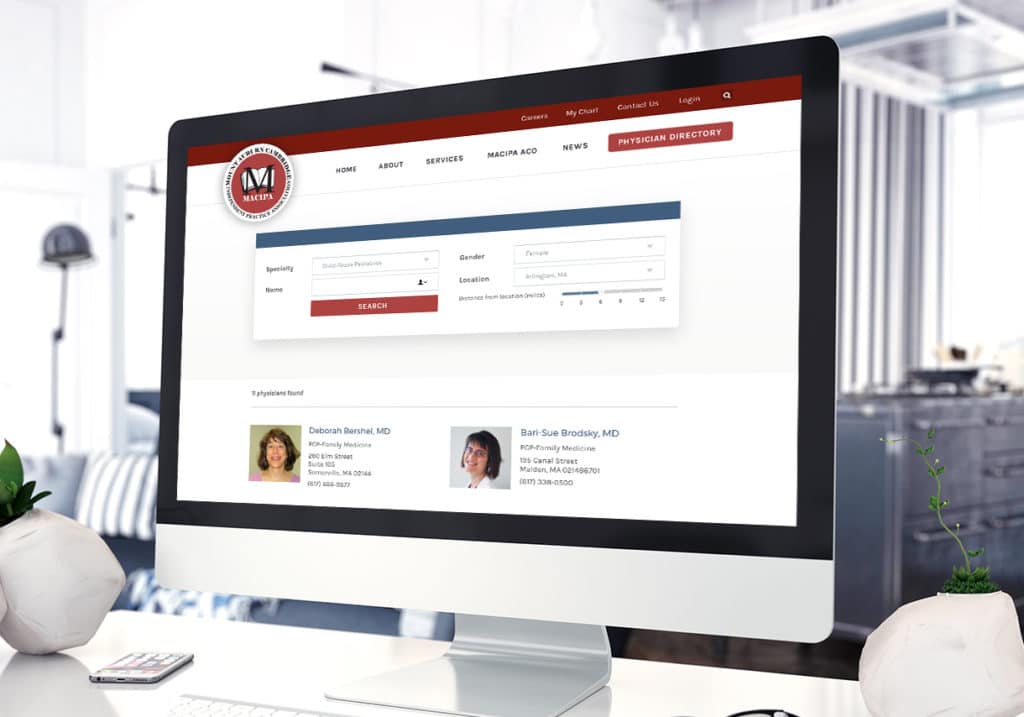 Photography
Recognizing that photographs of their physician members and their staffs add to the patient experience when visiting the website, the client agreed with 3 Media Web's recommendation for on-site photo sessions with Pizzuti Photography. The result is a dynamic website that reflects the personalities of MACIPA physician members as they carry out their day-to-day activities.
Updatable News
3 Media Web included a moving band of News that is "front and center" on the HOME page. Prominent, but compact, this updateable feature includes Read More links to the entire article. 3 Media Web provided training so the client has ownership of this feature and can easily update articles themselves. There is also a Monthly Spotlight to educate the reader and link to a specific service that their physician members provide.
While robust and rich in content, the MACIPA website is fully responsive and achieves the client goals of providing a positive patient (and physician members and their staff) experience in a simple, yet professional design.
Want to see more for yourself? Check out our project write-up and view the website>.