Ahoy! The 3 Media Web team took to the seas earlier this month with a client appreciation party on a vintage yacht in Boston Harbor. We had an amazing time connecting with friends, clients and supporters on a gorgeous summer evening on the water.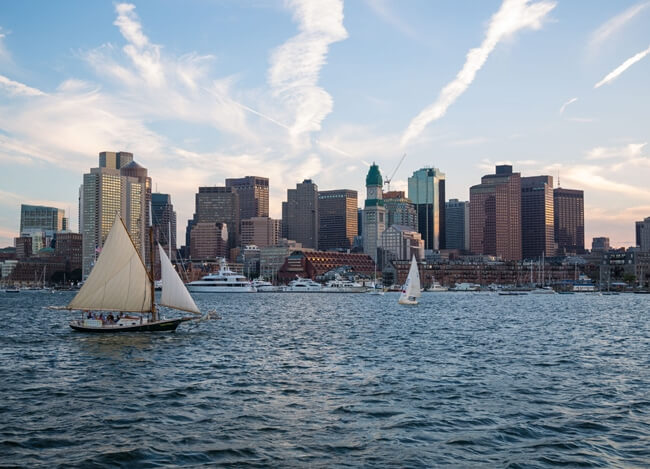 With a remote team like ours, it's important to get together throughout the year to reconnect with each other, look at the progress we've made and set new goals. We call it our Meeting of the Minds — it's great to be in the same room and talk about what's going on in the company. But this time, we wanted to make the experience one to remember. So we chartered "Full Moon," a private vintage yacht from Karma Crew Yacht Charters, invited clients and business friends, and got everyone together for a party on Boston Harbor.
Our entire U.S. team was there, plus clients and friends. Some clients even flew in from Florida and California to attend. We met at the dock early in the evening and boarded what looked like a classic 1948 yacht, complete with two captains. We set sail around 7 p.m. and cruised up and down the harbor enjoying appetizers, a taco bar and drinks poured by a bartender.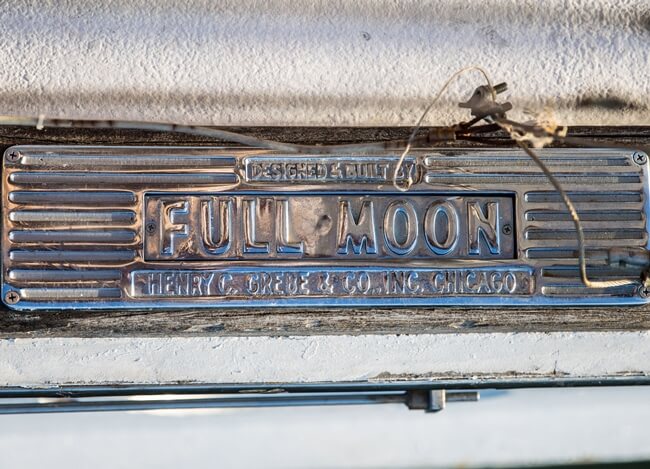 A Time to Socialize
It was a great socializing event; we got to know our clients better in a laid-back setting, and they got to know each other as well. The weather was perfect and we had an amazing view of the entire Boston skyline and beyond.
One of the best things that came out the evening was getting our clients together. Some of our longer-term clients met up with new clients, and it was fun to see them interact with each other. Our newer clients got a chance to hear what we've been able to do for our older ones, and we were so grateful to hear our long-term clients talking about our work so positively.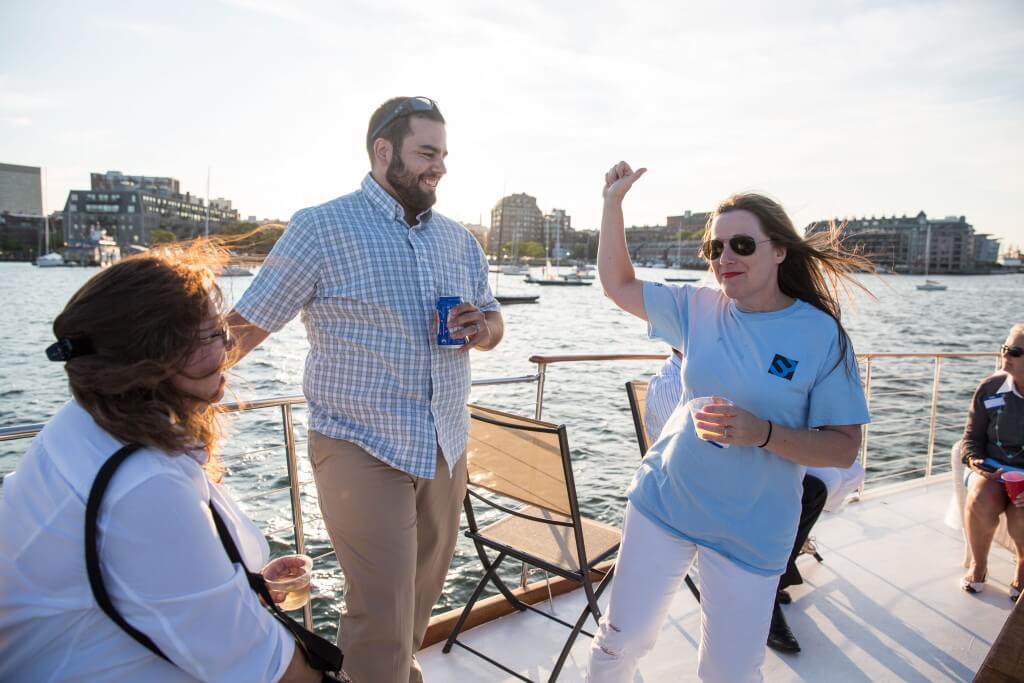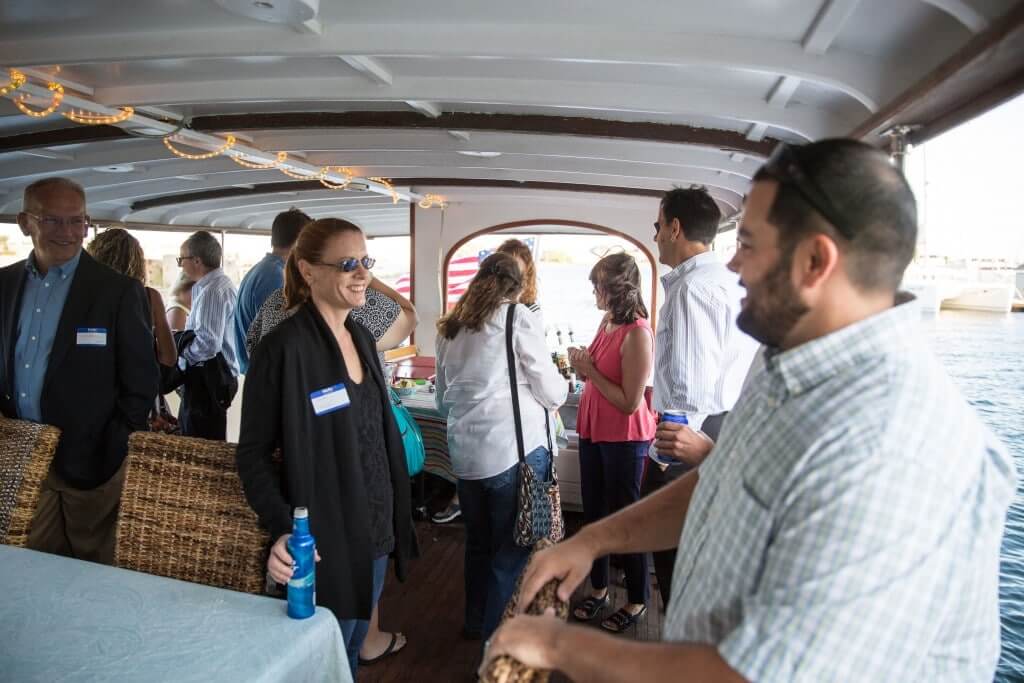 More Cruises to Come?
Early summer is often a busy time for us, but things slow down a little bit in August and September before the big Q4 push. Now is a good time to take a break, look at what we've done and thank our clients. It was such a hit that we're thinking about doing something similar once a year. We may consider inviting prospects in the future so they can talk to happy clients and hear about our work.
One client said it was such a great idea to bring people out on the boat — it was something people would really want to do, instead of something they feel obligated to have to do. Everyone involved was really looking forward to it, and we know they'll be making an effort to come to do it again.
Thanks again to everyone who joined us!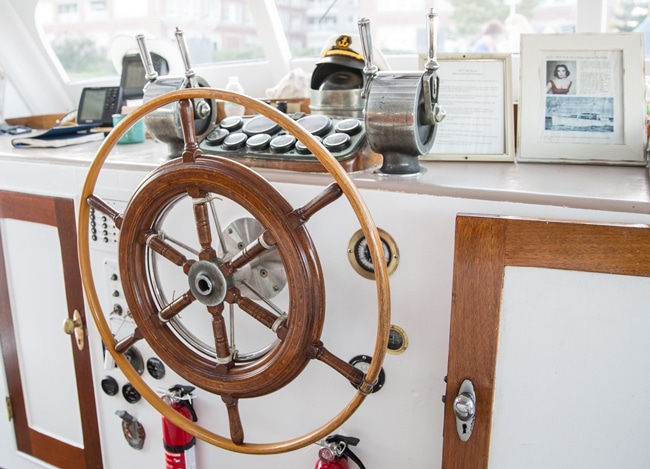 Photo Gallery
Photography by Mind on Photography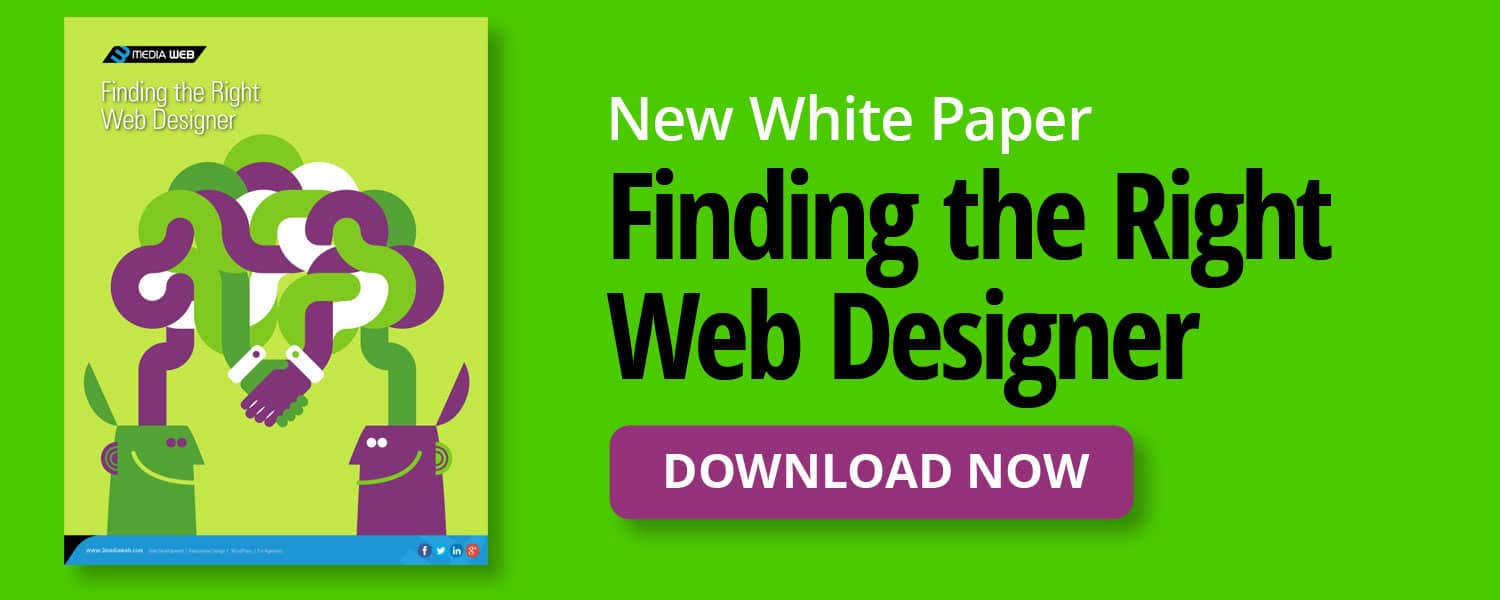 ABOUT 3 MEDIA WEB
3 Media Web is a Boston area website development company. We partner with companies and agencies to build beautiful, responsive websites. Our web skills run deep. HTML5, CSS3, jQuery, Bootstrap, responsive, WordPress: We speak all those languages. Whatever you've got, we can build it. Whether you already know exactly what you want out of your website or you're just starting a new web project, we're the web development team you've been looking for. Contact us to learn more.