Back to Careers
We're searching for a Digital Strategist to add to our team located in Marlborough, MA. This role requires someone energetic and passionate about Digital Marketing, with a strong focus on Paid Media Management. Your job as a Digital Strategist will help us use digital strategies to achieve our business and clients' growth goals. You will identify needs and new opportunities and aspire to increase brand awareness. You will also be responsible for the daily, weekly, and monthly output of deliverables. For this position, you should be comfortable participating in and leading client meetings to explain in easy-to-understand, non-technical terms how digital marketing strategies are performing and why.
If you're a tech-savvy marketer who has innovative ideas to improve site traffic, lead generation, customer experience, and ultimately the bottom line, we would like to meet you. For this position, you should be creative and comfortable working with a team and working independently. This is also a hands-on role that will require you to do the work vs. delegating to others. This would be an excellent role for someone who has worked in more of a junior capacity and is ready to start leading projects independently or with some support.
Responsibilities
Set digital marketing strategies using all necessary tools (e.g., paid advertising, website, emails, social media, and blogs)
Research products, services, and current strategies to identify new opportunities
Analyze web traffic metrics and suggest solutions to boost web presence
Monitor SEO/SEM, marketing, and sales performance metrics to forecast trends
Keep up-to-date with our clients' preferences and proactively suggest new campaigns.
Liaise with clients and internal resources to optimize performance and ensure brand consistency
Actively create, manage, and monitor some PPC and paid social campaigns.
Identify goals, customer pain points, and advertising needs.
Establish best practices in digital marketing
Stay up-to-date with digital technology developments.
Requirements
2-3 years of experience implementing and optimizing Google Adwords, Facebook, Linkedin advertising campaigns
Demonstrable experience with SEO/SEM and CRM software
Solid knowledge of web analytics tools like Google Analytics
Strong analytical and project management skills
Degree in Marketing, Advertising or previous, proven experience
Be a team player
Be willing to roll up your sleeves and do the work.
Passion for continuous learning and growing in your role
Excellent communication skills, both written and verbal
Strong organizational skills
Sense of responsibility and ownership
Self-starting, with the ability to manage your time efficiently
Ability to manage multiple projects simultaneously
Experience with tools such as Screaming Frog, SEMRush, SpyFu, HubSpot, Remarketing, Google Ads, social media ad platforms, etc.
Some Details
This is a full-time position.
We have offices in Marlborough, MA, and Grand Rapids, MI, but remote work is possible.
You must be able to work in the U.S legally.
Previous web agency experience is a plus.
About Us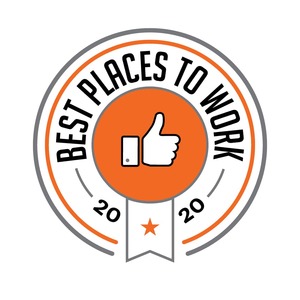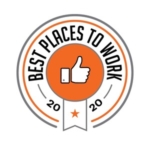 3 Media Web is an award-winning website design and digital marketing agency. We specialize in designing, developing, and promoting websites on the WordPress platform for both medium and enterprise-level clients.
3 Media Web is an equal opportunity employer. We celebrate diversity and are committed to creating an inclusive environment for all employees.