Best Web Design Agencies' Top 100 names 3 Media Web #14 in the US
The results are in on Best Web Design Agencies, and that's good news for 3 Media Web.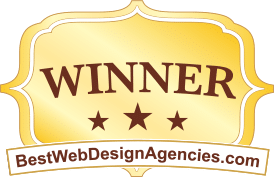 Best Web Design Agencies.com, the independent authority on web design and development services, has ranked the Massachusetts-based web design agency #14 on its March 2017 list of Top 100 Web Design Companies in the U.S. and Canada. 3 Media Web received a combined score of 94.8 on the site's latest list of companies offering outstanding service and products in the field of website design and development.
3 Media Web has been building websites since 2001. "Whatever you've got, we can create it," says Vice President of Sales and Marketing Lysa Miller. CEO and founder Marc Avila echoes that philosophy: "Our goal is to be a source of expertise in all web-based solutions." The agency has built over 300 sites and has a 90 percent client satisfaction rate – one of the five key factors contributing to its latest Top 100 spot.
Along with its #14 ranking on the Top 100 Web Design Companies for March 2017, 3 Media Web Solutions also ranked #7 on the Top 100 Best PHP Development Companies in the USA for the same period. With a global team of designers and developers with expertise in all aspects of web design and development, 3 Media Web provides both quality web design services and leadership in the industry and the community.
Best Web Design Agencies
Best Web Design Agencies is an authoritative, independent reviewer of agencies providing a variety of core services related to web design and development, with "Top 100" lists for individual service areas such as website design, mobile website development, WordPress solutions and graphics. Companies that demonstrate industry leadership and provide exceptional products and services can be ranked on multiple lists, depending on their practice areas and specializations.
The evaluation and ranking process supports Best Web Design Agencies' commitment to helping seekers of web design services find the best and brightest examples of truly exceptional companies that not only provide excellent products and services but also make significant contributions to the industry itself. The site's evaluation process is lengthy and rigorous, starting with a preliminary analysis that determines the types of services and products a company offers. From there, the evaluation continues with a review of five core factors, such as design quality and ease of access, that affect how, and how well, those products and services are delivered.
For a company to crack one or more of Best Web Design Agencies' Top 100 lists, it must deliver more than outstanding products and services. The agency must also demonstrate activity as an industry leader through its participation in conferences and industry events, or by providing inspiration and training to other designers and developers. During its analysis, the evaluation team also looks for red flags that contribute to low rankings, such as long project delays and poor communication with customers and other industry professionals.
Best Web Design Agencies has its own private, secure testing site for verifying an agency's claims about its prod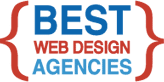 ucts and services, but the site's researchers also pay a "real-time" visit to company headquarters, where they get a first-hand look at how the company operates, and speak with employees, customers, and company representatives. Any company can request an evaluation, and the site charges a standard fee to conduct its review. For 3 Media Web and other web design and development companies, these rankings can clearly and quickly convey a commitment to quality products, services, and client relationships.