3 Media Web in Full 365 View
It's been a busy year at 3 Media Web.
2016 was full of "news" including a new office, new coworking space, new clients, a new company merger, new partnerships, new staff, new groups, new awards, new learning opportunities, and hosting new events.
Let's Move In Together
2016 started off with the owners of 3 Media Web (Marc Avila) and Ladybugz Interactive (Lysa Miller) joining forces in the same location at 7 Felton in Hudson, Mass. Once a beautiful Victorian home and formerly the Law Offices of Paul Giannetti, the building was restored back to its era by exposing historic pine floors and restoring original woodwork and details.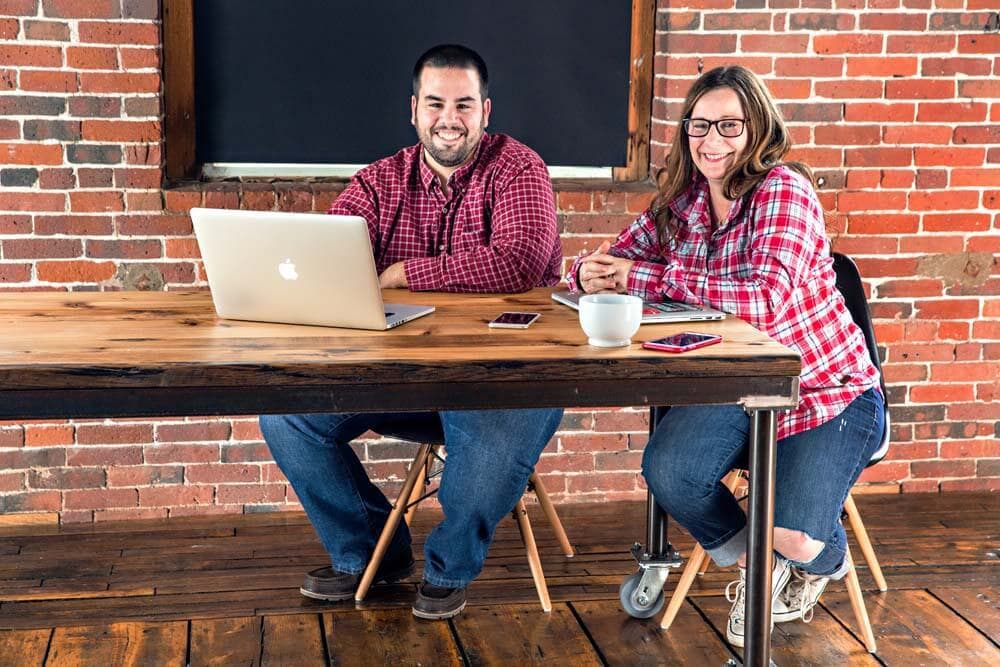 Like Minded Collaboration
Because the building had room to spare, Lysa and Marc, decided the area was a prime location for like-minded individuals to collaborate. From that, Cowork Hudson was born, where businesses, entrepreneurs, and organizations can rent meeting space and work space as they need it. The media soon picked up on the new and unique space and Cowork Hudson was featured in Venture Fizz and The Community Advocate right from the start. Cowork Hudson has hosted events for Helen of Troy, Avidia Bank and The Metrowest and Central MA Women's Network.
New Clients
3 Media Web and Ladybugz Interactive and kicked off the year by winning several great website projects including luminultra.com, marketingmessages.com, conest.com, saber1.com, minervaneurosciences.com, mra-bact.com, and stonerehabandseniorliving.com just to name a few.
Merging for Efficiency
By April, collaboration at 3 Media Web and Ladybugz Interactive was at an all time high. Marc and Lysa decided to merge their two companies to better and more efficiently serve both web and digital marketing clients.
New Partnerships
The buzz around 3 Media Web was so strong the company attracted more work than it could handle, so the company created partnerships to bring more hands on deck. 3 Media Web started working collaboratively on projects with some other talented small web companies, including locally-owned Web1776, Mindbrew Creative, and Ten Twelve Designs.
Good people are Hard to Find
To keep up with production and demand, 3 Media Web also hired some new talent. During the summer, 3 Media Web took advantage of hiring local students as interns. This year 3 Media Web also brought on board, Fardeen Chowdhury as another project manager, developer Doug Sumner, and local blogger, Crystal Byron joined the company as a digital marketing associate.
Women Supporting Women in Central Mass
In May, with the new cowork space about to open, Lysa decided to start a networking group that would support local women doing business in Central Massachusetts and Metrowest Boston. With the creation of the group, Lysa enlisted the help of marketing expert Julia Becker Collins to cofound and help manage the group. Under Lysa and Julia's direction, the Metro West and Central MA Women's Network has hosted multiple events and grown to over 600 members. Lysa credits Julia with bringing the vision to life. Lysa has now taken on more geeky role hosting and managing the technical aspects of the group. Thanks to Julia's creative flair, the group continues to thrive.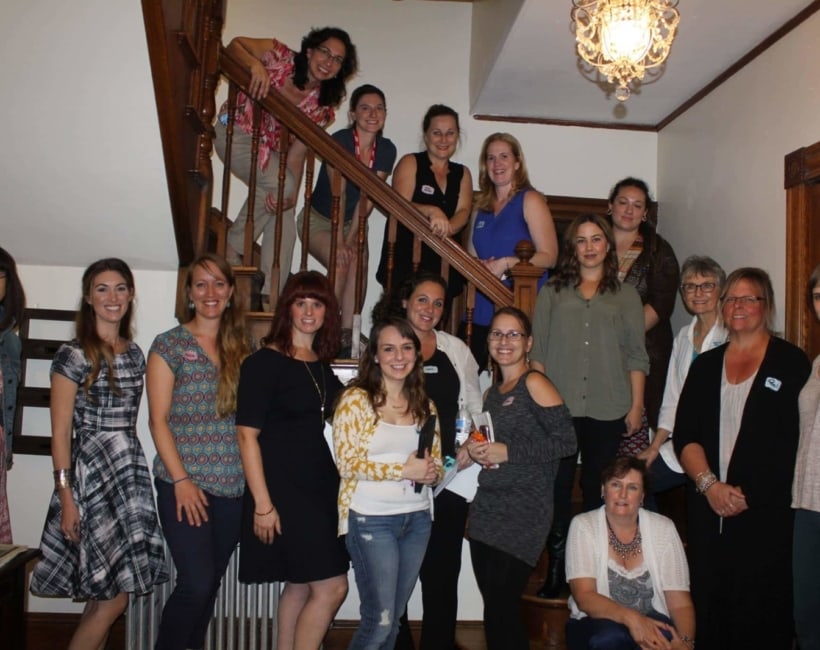 The Little Agency that Could
Work for two high-profile clients won a pair of the Web Marketing Association's WebAwards, with the agency taking home a best biotech site award for www.mattek.com and an outstanding legal website award for www.coluccilaw.com. The WebAwards are the longest running annual website award competition and is open to anyone involved with the design of websites for organizations, companies, and the government.
Always Be Learning
With a focus on ABL (always be learning) Lysa and Marc ventured out to some great events to check out other coworking space and tech startups by participating in Boston NewCo hosted by Mass TLC. Wanting to stay up to date on the latest marketing innovations, they participated in HubSpot's Inbound 2016 where during the keynote talk, the founder of HubSpot featured 3 Media Web's AdWords campaign on the screen in front of 15,000 attendees. That was a highlight for sure!
Sharing our Space
By September, the coworking space was polished and furnished; now time to find new co-workers, tenants and to promote the space. Currently residing with the 3 Media Web Team in Cowork Hudson is woman-owned business New Season's Development, which offers non-profit housing consultation. The Cowork Hudson space has also been popular for events and board room rentals for local companies and groups.
Our Official Welcome to Hudson
On Dec. 1, The Assabet Valley Chamber of Commerce held a ribbon cutting for Cowork Hudson and 3 Media Web to welcome the companies to the region. In attendance were Rep. Kate Hogan, Assabet Chamber board members, local business owners, and the local media.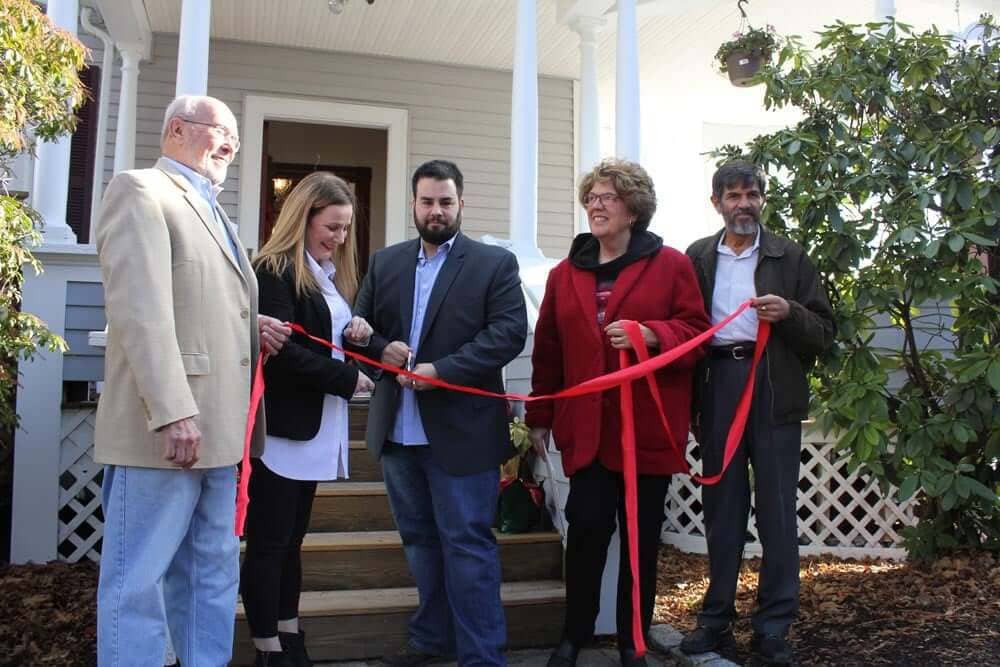 Holiday Cheer
To celebrate a great year, 3 Media Web hosted a Holiday Open House for clients, partners, and staff. The office was decorated with lighting, amazing food was provided by LeeAnn's Kitchen, live entertainment with local musician Matt Rimkus, great wine selections from Bacon's Spirits, and local Medusa Brewery beer.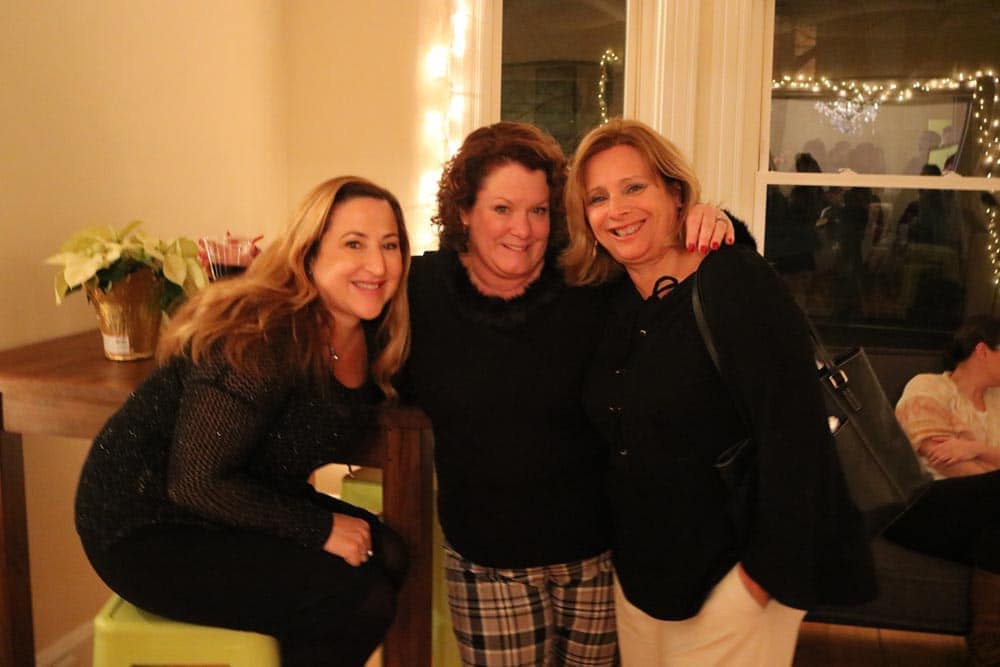 Taking a Short Winter Nap
This year 3 Media Web decided to implement a whole company vacation between Christmas and New Year's Day to rest our creative and technical minds. Lysa and Marc along, with their staff, will be taking a hiatus from work for that week and will come back in 2017 in full force.
We are Grateful
It's been a busy year full of fun and hard work. We want to thank our clients, supporters, friends, families, spouses, and partners for all of your support and help in the success of our growing company. It is an honor to be located in Hudson, and support local businesses. We hope our continued success will contribute to the community in many ways and we look forward to serving you in 2017 and beyond.