3 Media Web's Team-Building Week 2018
There's never a dull week here at 3 Media Web headquarters in Hudson, MA and our "Team Building Week 2018" was no exception.
This summer, we took advantage of the beautiful weather to host our very own team-building week for employees.
It was in no way, quiet or uneventful. The team participated in four straight days of collaborative work sessions, team-building and family events, shooting a video, and spending personal time with remote team members who traveled in for the event.
Although half the team is headquartered in Hudson, we also have core employees who come from places far and wide, including North Carolina, Nebraska, West Virginia, New Hampshire, and Western Massachusetts. We have formed our top-notch team of experts by finding the best talent, from any geographic.
Escapees Gather
We started the week off with a fun family team-building event at Escape Games Worcester, where teams are required to use the best of their mental abilities to draw clues and solve puzzles to escape from a locked room. Some of the room themes included CSI, Conspiracy Theory, and a Nuclear Fallout Zone.
Needless to say, none of our teams escaped. So when crisis calls, unless it is web related, we are probably not the best team (with our kids) to help you escape the perils of doom.
After the challenge, our team gathered in a private room for some delicious Italian grub provided by Ciao Bella.  We continued the fun socializing over dinner and then headed back to our accommodations to prepare for the next day's activities.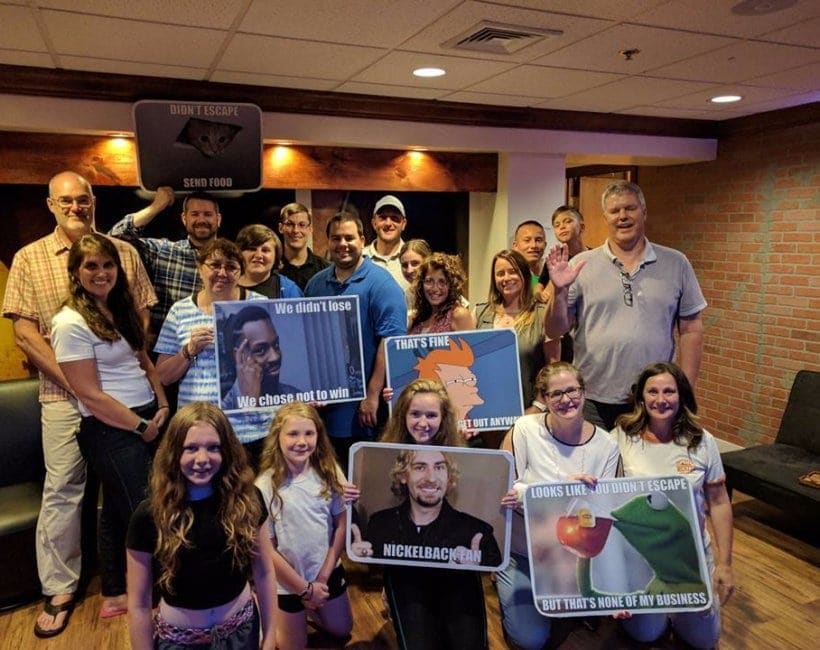 Improving Together
On Thursday morning, our team attended a "productivity workshop" prepared by Brendan Mahan of ADHD Essentials at our office in Hudson.
In this helpful session, our team learned best practices and strategies to organize, follow through, and how to troubleshoot and predict roadblocks and issues before even starting a project.
Brendan focused on strategies for time management, avoiding distractions and staying on task when working on projects and tasks. He familiarized us with the term "post-morteming" which means thinking worst-case scenario before making any decisions, a practice we now incorporate into our everyday work life (and personal lives). Thinking about the worst-case scenario first, hmm, who would have thought.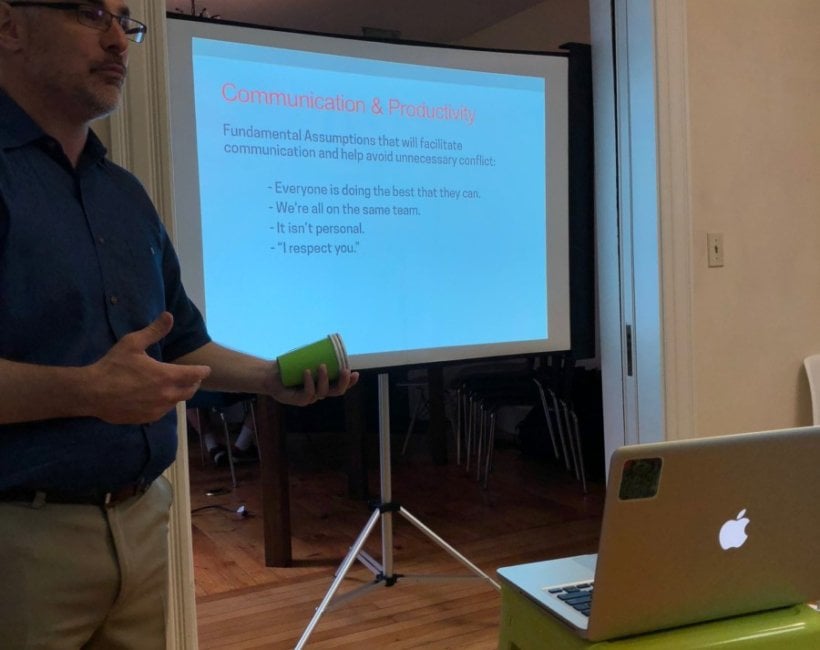 Overall, the team loved the productivity session and took away some great tips to help us stay proactive, calm, organized, and to be prepared and communicative for both ourselves and our amazing clients.
After our productivity session, the team took a break for lunch and prepared for the afternoon's video shoot with Methodloft.
We all practiced our lines, then Jimmy and Justin (from Methodloft) showed extreme patience as we shot our takes over, and over, and over until we got it right.
You can see our video here, along with the many fun bloopers we produced along the way.
Next, our good friend Joe Santa Maria (Kill the Ball Media) showed up with his camera equipment in hand, to shoot some real-life photos of the team in action. He took our headshots, a team photo, and some "day-in-the-life at 3 Media Web" shots for us to use on our new website and share on social media. (Thanks Joe!)
Team and Family Casual Time
Our afternoon and evening continued with more team-building time at the home of our Director of Operations, Sara Spector-Brown.
We all traveled to her home in Uxbridge where she hosted an amazing family and team soiree that included top-notch barbeque, bouncy house, cornhole tourneys, swimming and sitting out enjoying the evening air.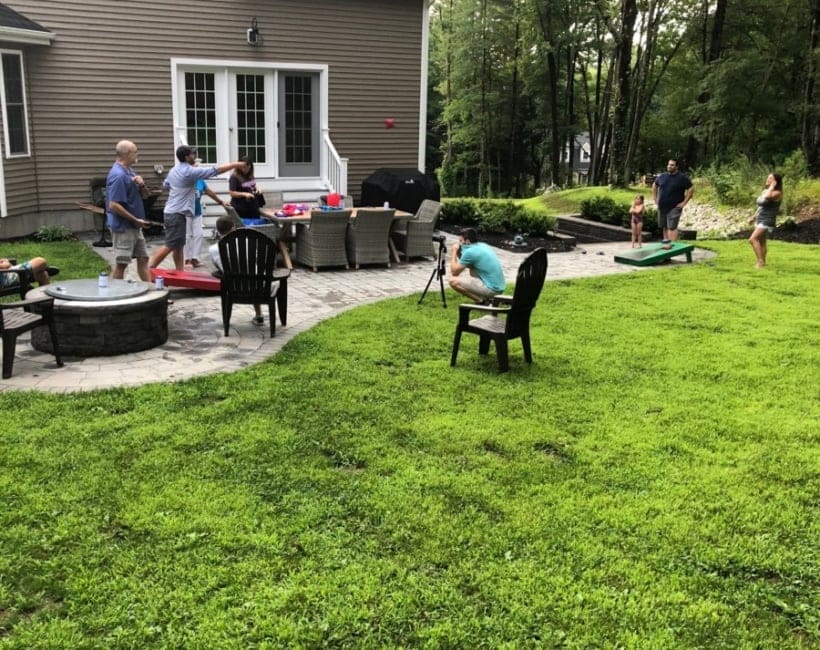 Friday Funday
If having an entire afternoon and evening of fun and food wasn't enough, our team took advantage of the time together to meet for breakfast at the Best Western in Marlborough.
Friday was a full-fledged workday, so we filled our bellies and moved back to 3MW headquarters in Hudson for our teams to tackle their daily projects together, in person. Not always something we get to do a lot, so it was a real treat to sit side-by-side with our co-workers from around the States!
Once the workday was over, the team was onto our next excursion, rooting for the Worcester Bravehearts. We gathered for an early dinner, cheered on our hometown team as they took the win, and finished the night off with a fantastic Firework show.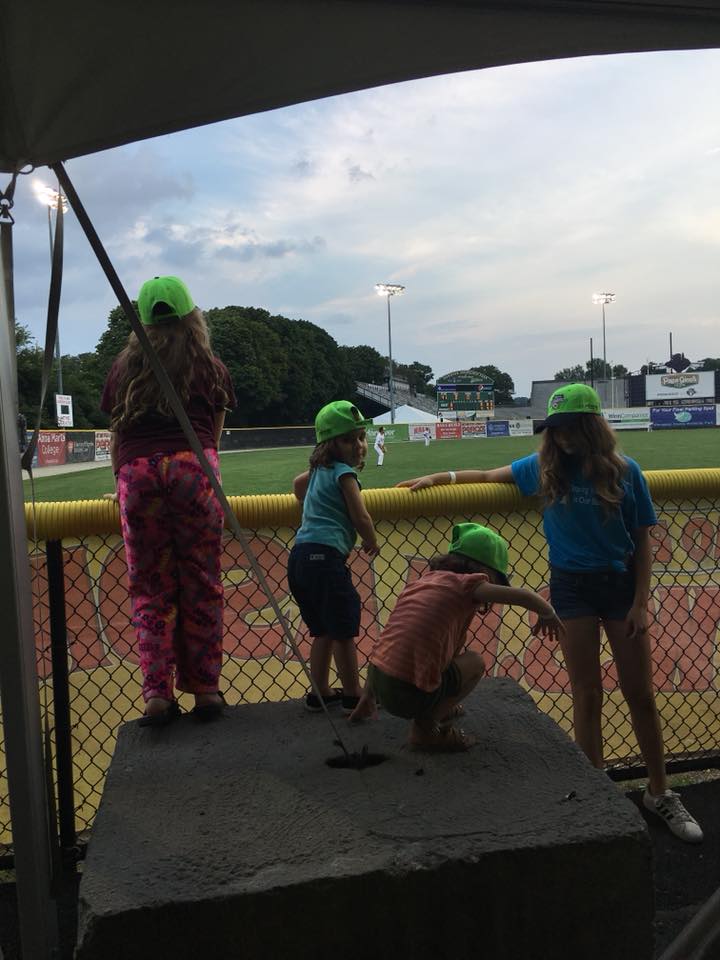 Saturday Send-off
Our last day of fun included an afternoon in Boston. First, we took in some scenery and learned much about the city on Boston Duck Tours. It was a beautiful day for the tour, and out of towners got their fair share of Boston History.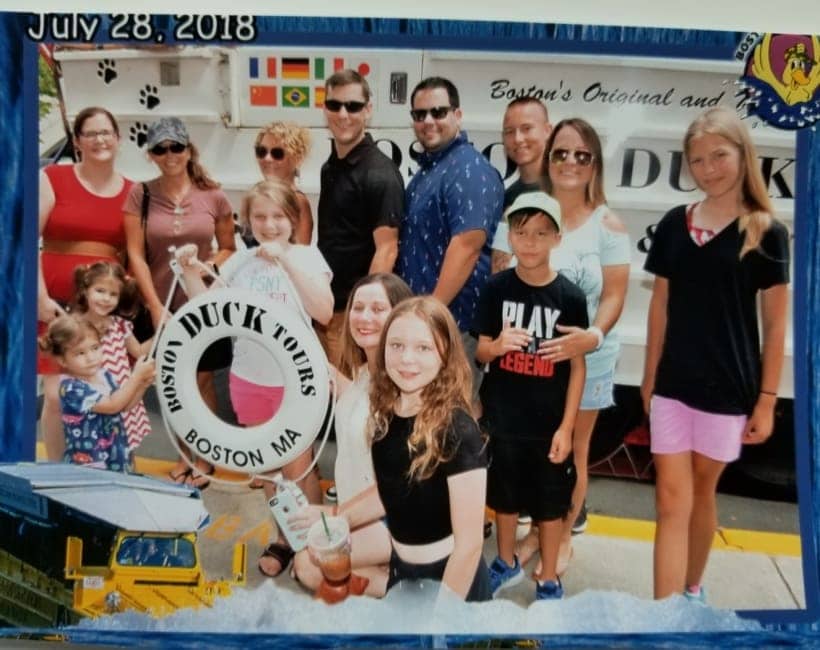 Next, we headed to the Fenway area to eat at the world-famous "Wahlburgers." And yes, it is well worth the trip.
We sampled their "famous burgers," including the "impossible burger," which is supposed to be the best vegan burger on the planet. The team was overly impressed with our delicious assortment of food, not to mention drinks.
With full tummies (again!), great memories and all of us exhausted from a full week of work and fun, we said our physical goodbyes to our many friends.  Our team-building week was overall, a wonderful bonding experience, a vacation for all, and a busy week of fun.
We are now back in our local domains, but we will never forget the great summer fun we had together and the inspired collaboration we experienced as a team in one place, all at one time.
We learned a lot about our company and how we improve our business and the experiences of our clients.  
Looking forward, we are excited to be a bonded team, dedicated to what we do for our clients and our own business.