A Day in the Life of Digital Marketing Manager – Crystal Byron
Actress Lana Turner, it is said, was "discovered" sitting at the counter, sipping a Coke, at Schwab's Drug Store in California.  (She actually wasn't at Schwab's at all …)
We'd like to say that Crystal Byron was "discovered" at a local bakery making cookies and cupcakes, by 3 Media Web founder, Marc Avila. (But … that wouldn't be entirely true either.)
Although she did work part-time at the bakery, Crystal and Marc actually have known each other for years, having gone to high school together. The invitation to work at 3 Media Web came when Crystal visited the 3 Media Web offices.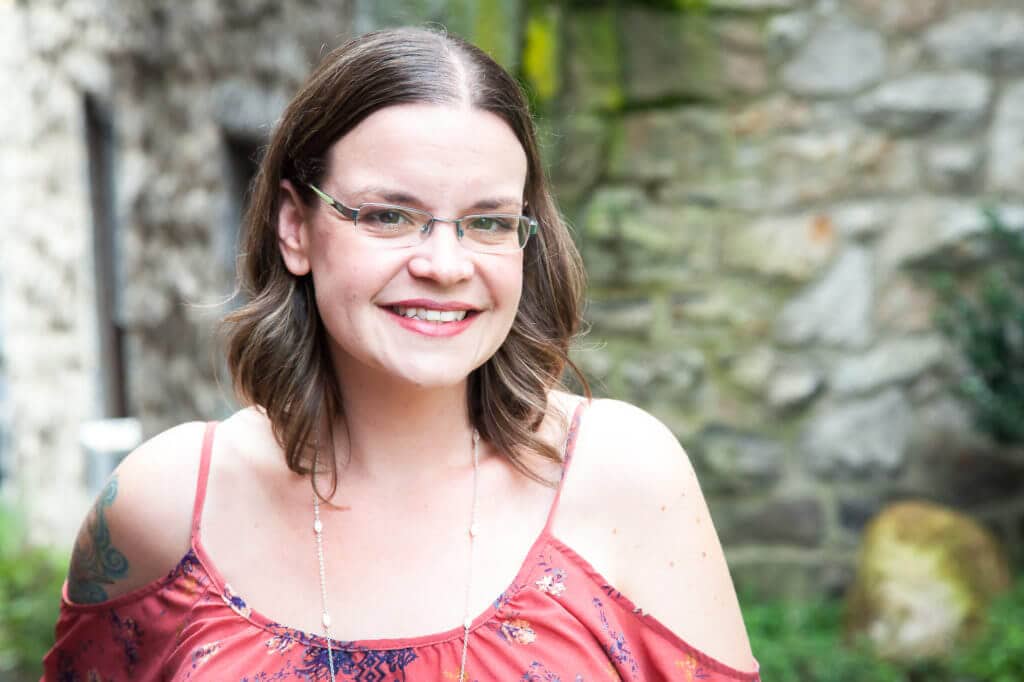 At that time, Crystal was writing her own blog – Fun Things to do in Central Central Mass, which had grown to have tens-of-thousands of readers a month.  Her popular blog post on 10 Summer Day Trips in Central MA went viral and she has been writing and posting about local events geared to children and families ever since.
Crystal was friends with Lysa Miller, VP of Marketing, who was active in a blogging group that Crystal belongs to. One day, while meeting with Lysa in the 3 Media Web office, Crystal saw Marc. After some discussion, Marc asked her if she was looking for a job in digital marketing, as 3 Media Web was busier than ever in that area.
As Digital Marketing Manager for 3 Media Web, Crystal works with writers to get blog posts written for the company's clients. She interfaces with clients to create a blogging strategy and for article approvals and then she schedules all the posts on social media.
"What I like best about my job," Crystal says, "is that things are always changing in the digital environment.  I am constantly learning. Social media changes their algorithms often and I have to keep up with the changes to stay on top of things."
It is evident that Crystal loves learning. She is self-taught, teaching herself how to use WordPress and starting a Facebook group to go along with her blog. She taught herself photography and is often seen taking photos at the events she writes about on her blog.
She gets very involved in the activities she researches and writes about. "One summer I attended Family Camp with two of my children, where we did arts and crafts, went swimming, and kayaking for the first time. She also helps the organizers of the summer camp with their digital advertising and writes blogs for them with giveaway contests!
Crystal grew up in central Massachusetts, in Marlborough, and attended Marlborough High School. She attended beauty school and became an esthetician, helping clients to have healthy and glowing skin.  She left the field, working in manufacturing at Intel Corporation.  After that, she worked at the Massachusetts State Police Crime Lab, first as a receptionist and then in cold case management.  "It sounds exciting, but actually, it's nothing like what you see on TV," Crystal explained.
She has always been super active and loves to travel. She likes to vacation in Kennebunk, Maine in the summer and visited Hawaii last year when her daughter, Brittni graduated the University of Hawaii in Hilo. Places on her "must travel to" list include Oregon, Disney World and anywhere tropical!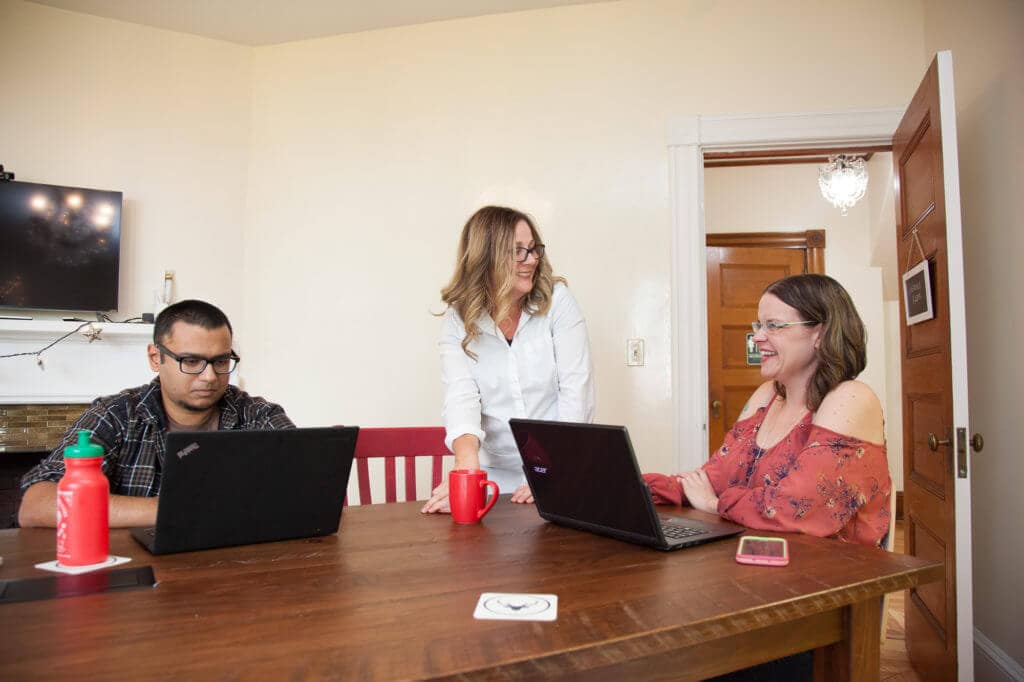 After being an at-home Mom and then working several part-time jobs simultaneously, Crystal says, "I love my job at 3 Media Web. It is a great place work. My co-workers are wonderful.  I am always learning – Marc and Lysa are great bosses and friends."
Full time with 3 Media Web since February of 2017, Crystal first worked on a project basis, helping out when things got very busy. She commented, "The position is growing. Bringing on new clients is very exciting. Learning about what's new in digital marketing is the most exciting. When we know what's out there, we can offer more to our clients," Crystal explained.