Easy Ways to Convince Your Boss You Need a Web Redesign
Convincing your boss to get a web redesign of the company site is almost always a no-win situation. Luckily for your boss, tech-savvy employees such as yourself will have a keen eye and know when getting a web redesign shouldn't even be in question.
But if your boss doesn't hear things out initially, don't just give up! Sometimes all that person needs is an eye-opener.
We've compiled our six best tips on selling the case of a website redesign to your boss. Try one, or, for especially stubborn cases, try all six.
1. Get Visitor Feedback
Does your site already get at least a few thousand visitors every month?
If so, you can use a web survey form to get firsthand opinions. This method can produce extremely valuable data because you are ultimately doing a web redesign to improve your customer's experience.
Asking them directly how you can make their experience better will obviously give you very useful information about their likes and browsing behaviors.
Of course, to pull this off, you will need to have all the liberties and permissions involved in adding it to your company website or doing a social media post with a link to your survey. Aim for both if possible.
How To Write An Online Form That People Actually Respond To
First and foremost, keep the form short. Be direct with your design-related questions. To get effective, data-driven input, ask questions like:
On a scale of 1 to 10, what would you rate the look of our site?
What was your first impression when you visited our site?
What can we do to improve our website?
Were you able to find what you were looking for?
Depending on the capabilities of the form builder you'll use to make your web redesign survey, you can even drill down your content into specific items. Below, you can see how the Feinberg School of Medicine structured their survey:
Another great thing about running a web survey is that you can use the results in the actual redesign as well since you'll know firsthand what your customers are trying to achieve on your site.
Form Builders
There's really no need to go fancy here. In fact, a Google Form will suffice in most cases. However, who doesn't like a few options?
2. Ask for Feedback on Social Media
If you've ever used social media before, you already know how much people love to publically air their opinions. Why not take this characteristic and use it to your advantage?
If creating a web survey proposed in the first section of this article just isn't in the cards for you, this method could prove to be a suitable alternative.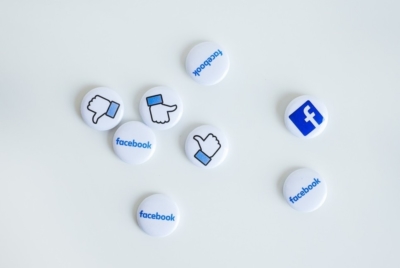 A poll will give you valuable insights on how your customers perceive your site, but that's not all.
You'll also build customer engagement by making them know their opinion truly matters to your business and by making the feel like their part of the decision making process.
Be sure to include a link to your homepage so they can check it out.
How To Run A Social Media Poll Asking Whether or Not Your Sites Needs A Web Redesign
If your business's social media page has an active following, run a poll on your social media page or pages. Ask people if they like your current website design or if they think it needs to be updated. Be sure to include a link to your homepage so they can check it out.
Many social media platforms have polling options incorporated directly into their interface, so there's no need to install plugins or additional apps. The process is pretty straightforward, so post your poll across all your social media outlets.
On Facebook, you can post a poll on your company page, company group, or even in a story.
Twitter allows you to post a poll directly into your feed. Remember to pin it to the top of your feed so it doesn't get lost in your other tweets.
For businesses with an active Instagram account, you can post a basic poll on your story using stickers.
While in beta for the polling stickers, Instagram found 9 out of 10 beta campaigns benefited from an increase in views on their 3-second videos. With numbers like that, it's pretty clear people enjoy engaging with polls.
LinkedIn took away their poll option back in 2014, but you can still post a poll there using a tool like SurveyMonkey that links your poll to your LinkedIn page.
Don't Forget To Follow Up!
As you start getting responses, you can then reply to the more vocal followers for further feedback by asking them to send you a direct message or email.
Once you've initiated contact with them, you can even ask them more specific questions such as some of those we've suggested in the previous section.
Regardless, when you're presenting the crowd-sourced suggestions to your boss, provide screenshots referencing the opinions that come directly from your current audience.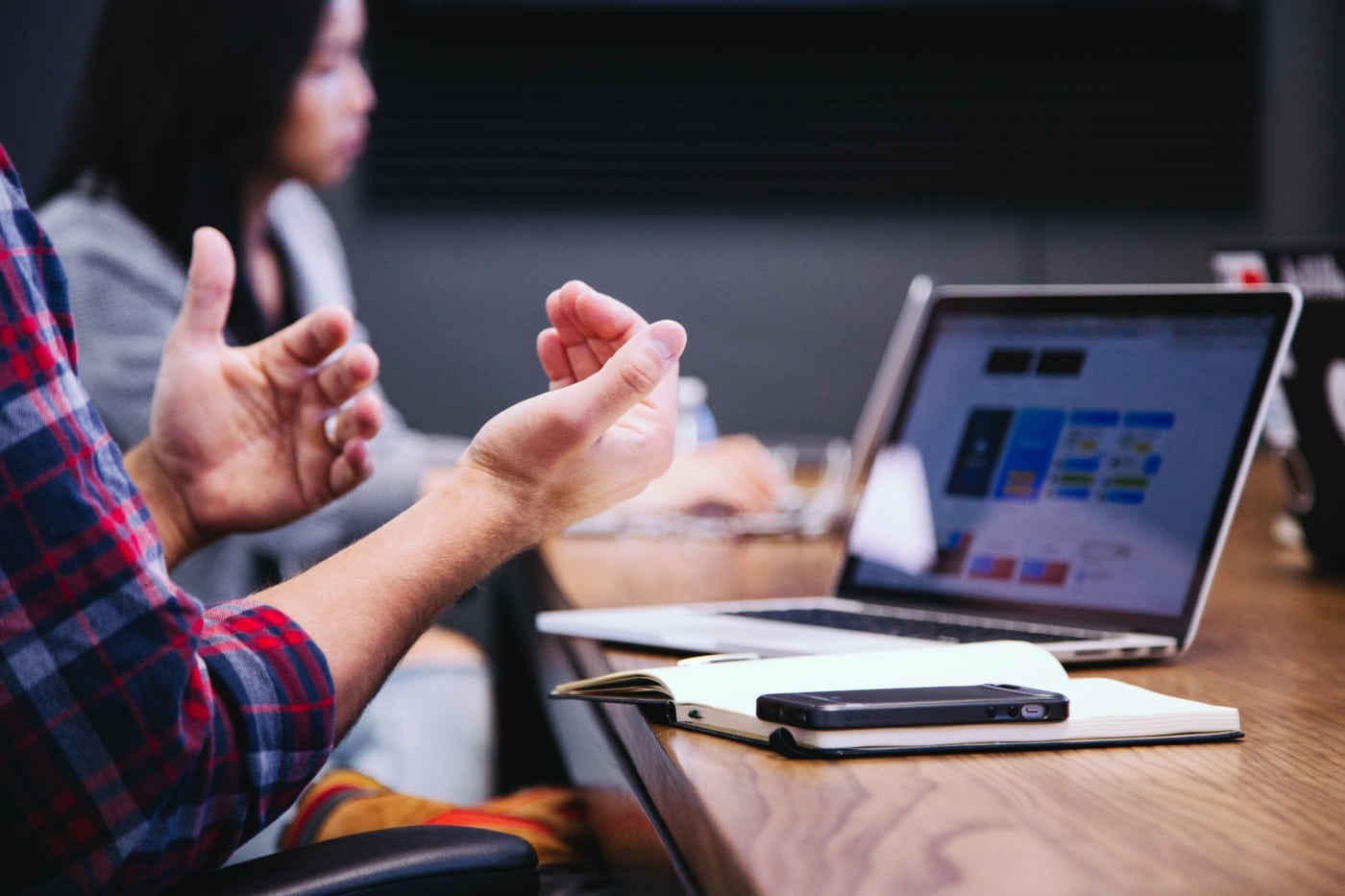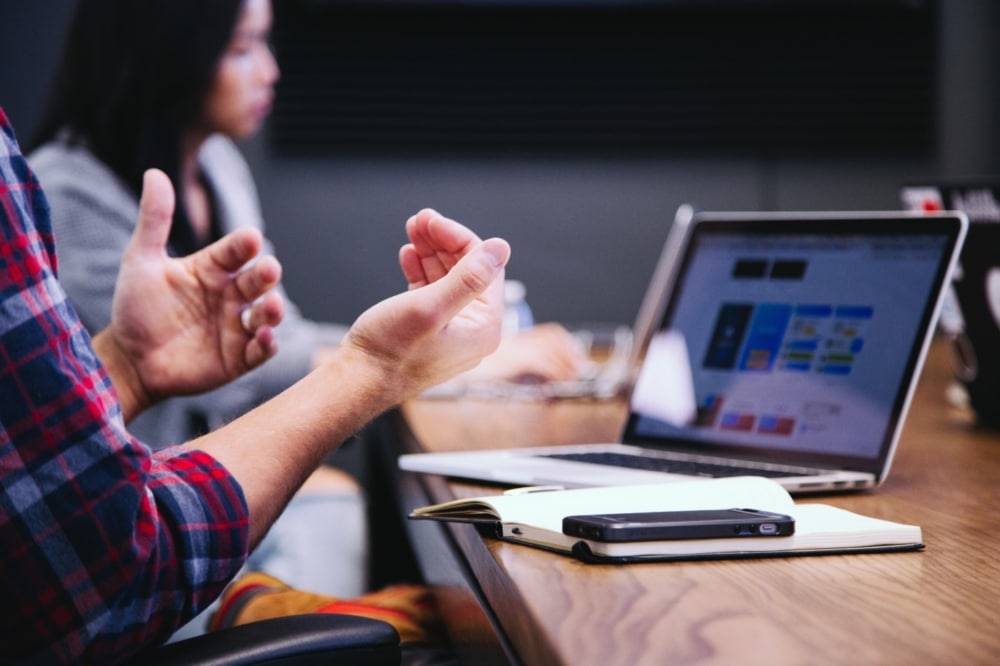 No one wants to see bad comments about their website; however, if the comments are generally negative, your argument will be more persuasive.
3. Use Traffic Analysis
Do you have access to your site's Google Analytics dashboard? If so, you're already sitting on a treasure trove of metrics that prove how well your website is performing.
Below we'll look at some important metrics on your Google Analytics dashboard for this cause. As you're looking through them, remember to break the data down based on desktop or mobile, as each needs different design efforts.
Site Search
Does your company's website have a search function? If not, that's already a really strong indication the site could use some improvements. Site search will provide insights on two very important aspects of any web design:
customer intent
how easy it is for them to find what they're looking for
How To Acces Site Search On Google Analytics
Accessing the Site Search metrics is simple and fast using the Google Analytics dashboard. In the right-hand panel, click on Behaviour, then click Site Search. One the drop-down menu has expanded, you can browse at the data using the four different options provided.
What You're Looking For
If your company website has a search, head to your analytics dashboard and piece together the following information:
How many people on your site are using the search feature
What are they searching for?
For each specific search term, how many unique searches were there, what did the customer do after searching?
You can look at your site's search exit percentage and see what percentage of people abandon your site after they perform a search. These are people who searched your site, saw the list of the results, but then left your site rather than clicking through to another page.
If that percentage is high, print the report and present it to your boss when you're trying to get a web redesign for your business.
If You Don't Have On-Site Search It's Definitely Time For A Web Redesign
Unfortunately, Site Search analytics won't do much for you. But don't just completely forget about it either. If your site doesn't have an on-site search feature, add it to your list of priorities when it's time for your redesign.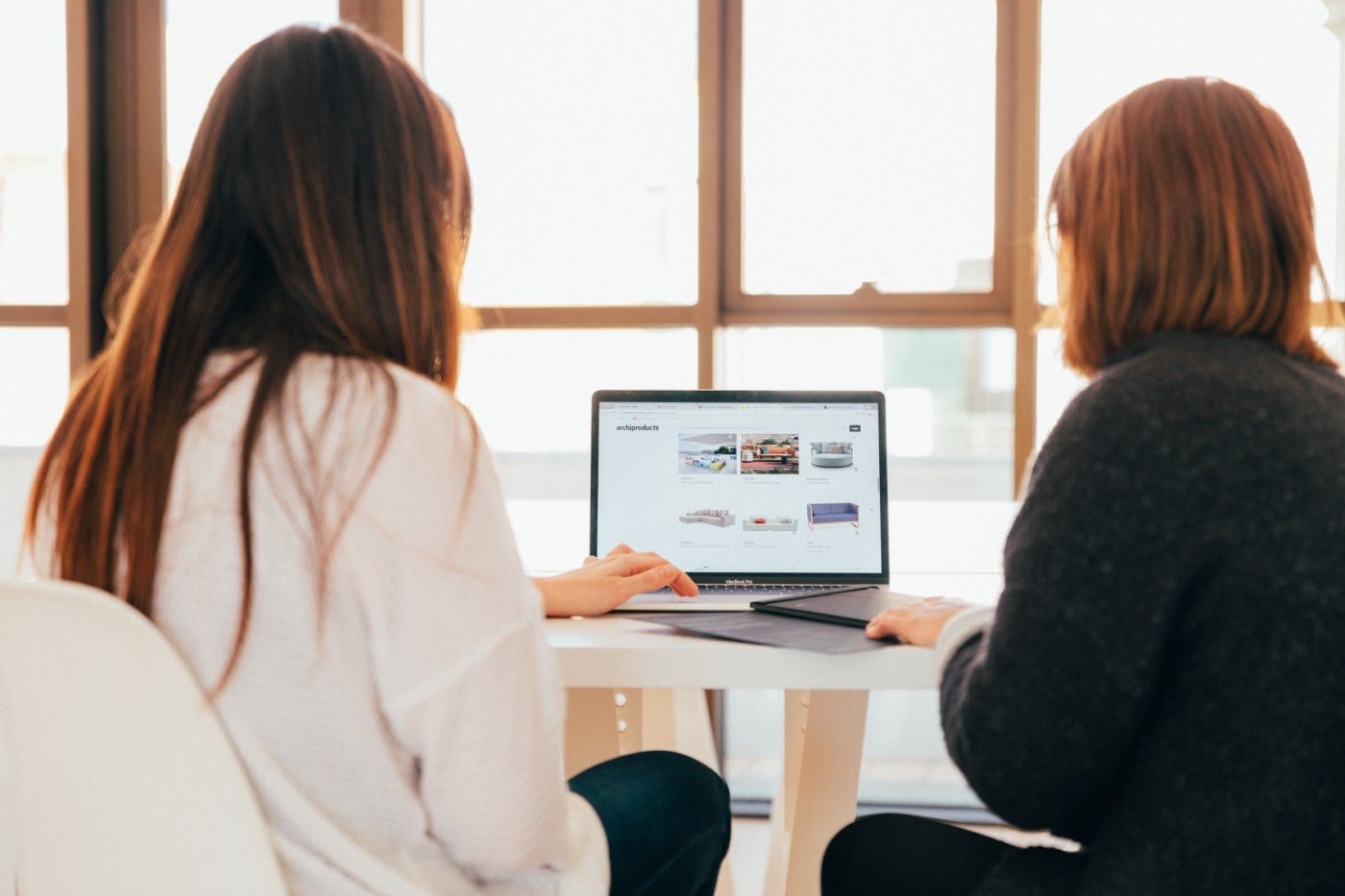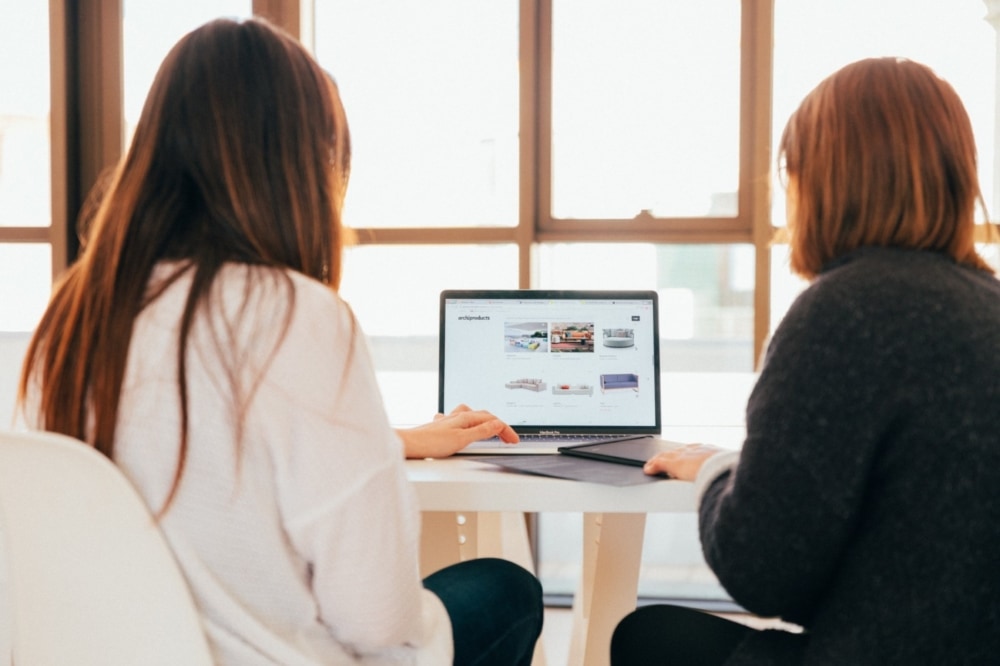 As we mention in this post, how easy it to navigate your website is a key part of successfully converting visitors to customers. In fact, 76 percent of people agree easy access to the right information is the most important factor in website design.
Not to mention, on average, 30 percent of visitors to any given website use the site search feature.
FURTHER READING: SEO for Local Search: Think Like a Customer
Additional Metrics To Check
While you're looking at the Google Analytics dashboard, there are additional metrics you can use. Here are some we recommend printing reports on:
Bounce rate – How many people are coming to your site, then leaving immediately? This is an addition to the bounce rate coming from on-site searches we outlined above.
Exit pages – Seeing which pages customers are leaving your site from could pinpoint areas that are especially low-performing. For e-commerce sites, this could be extremely helpful if, say, customers keep leaving during a specific stage of checkout.
Speed reports – If your site loads slowly, this could really work to your advantage. According to Google, visitors will leave a page that takes longer than three seconds to load.
Conversion rate – The average conversion rate for landing page across all industries is 2.35 percent, the top 25 percent enjoy a 5.31 percent conversion rate, and the top 10 percent bask in an incredible 11.45 percent conversion rate. Compare those figures with your site's conversion rates.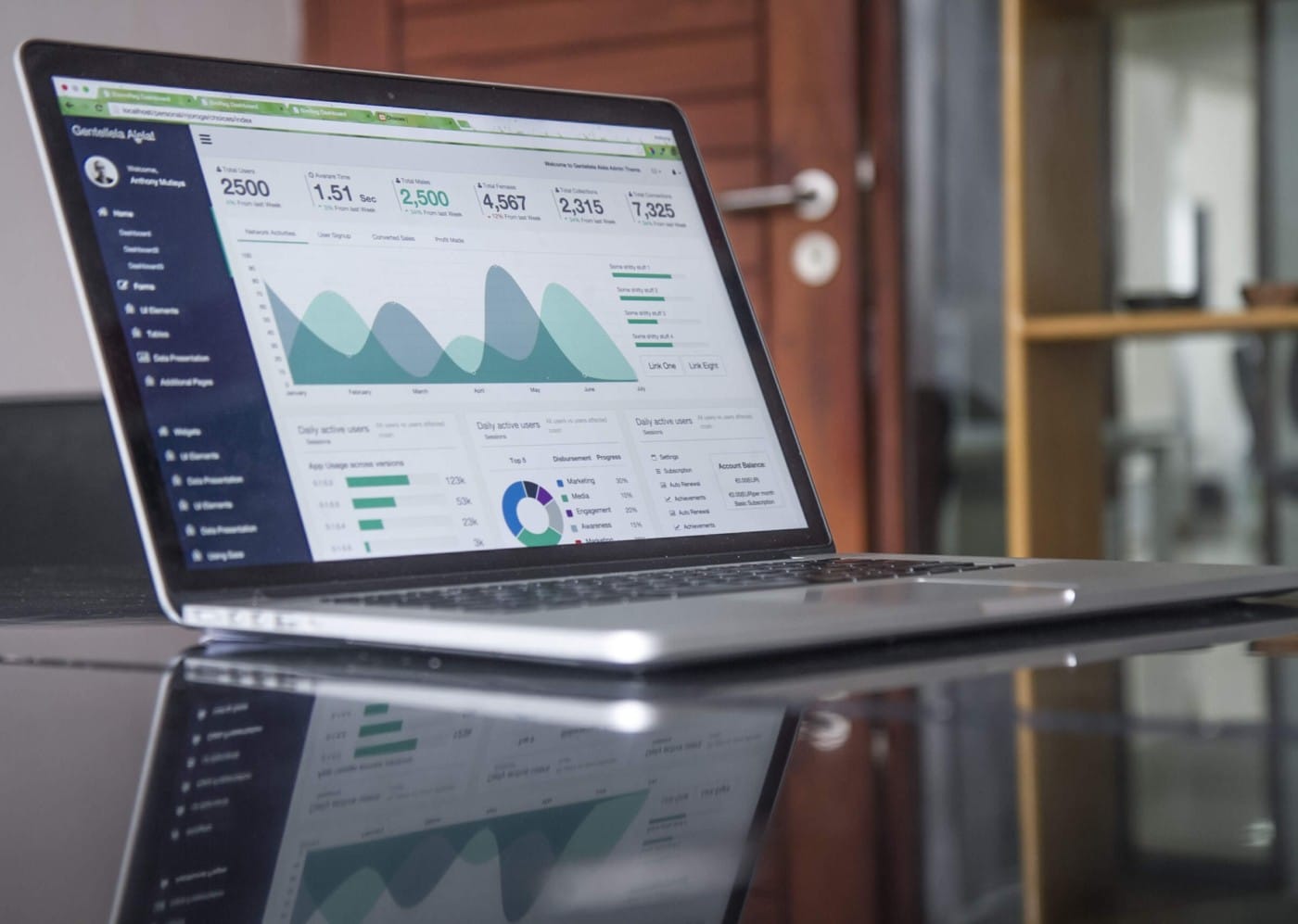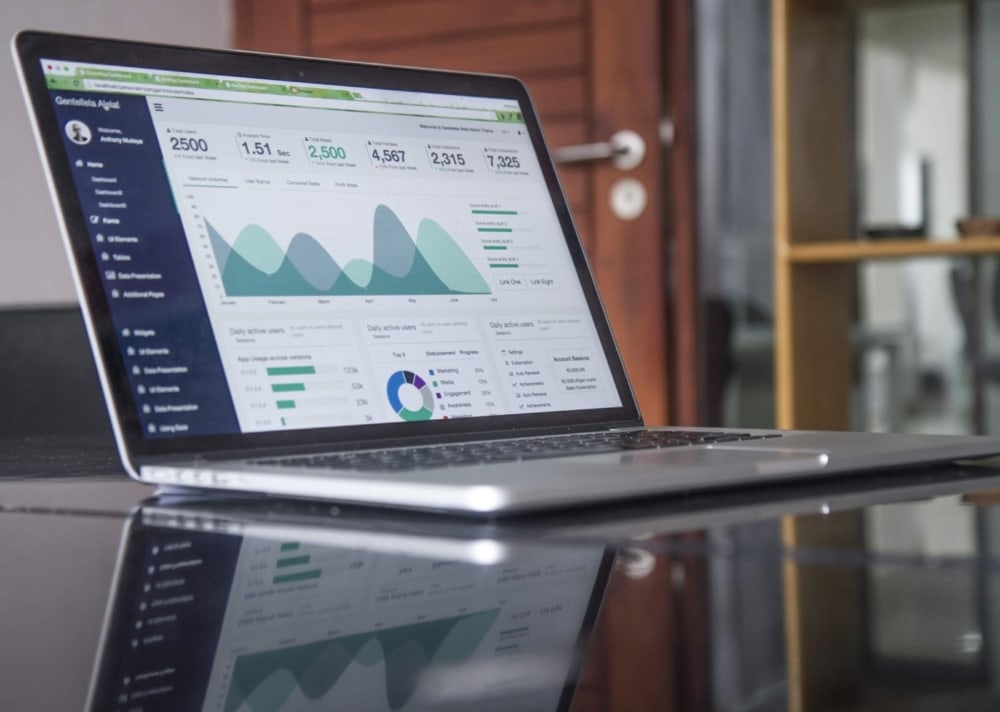 4. Request Professional Teardowns
You may not realize it but there are plenty of places you can ask professionals for their opinion about your company website. One example is by joining an online entrepreneur group like the popular online entrepreneur Slack group, like Online Geniuses.
There are many high-level professionals who hold corporate marketing jobs here. Your suggestion to redesign might hold little weight, but your boss could take it more seriously if you prove that industry experts think the same.
You Can Ask Reddit If They Think You Need A Web Redesign
As an alternative to using an online group, check out a sub-Reddit that's relevant to what your company does and/or one relating to Web design.
Look at how many subscribers are in that section to get an idea of how large of a response you will receive. You can base which subreddits to post on based on that.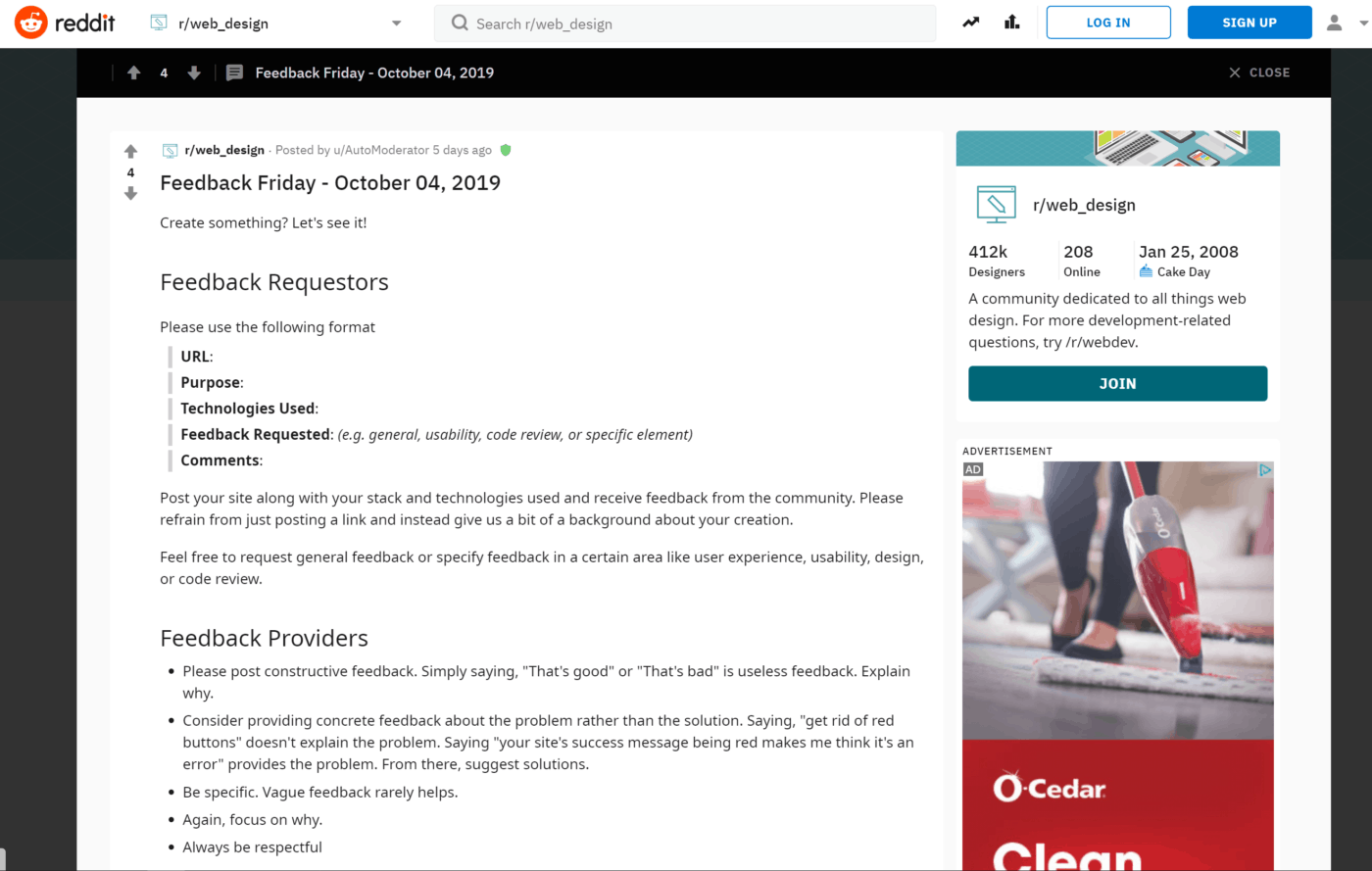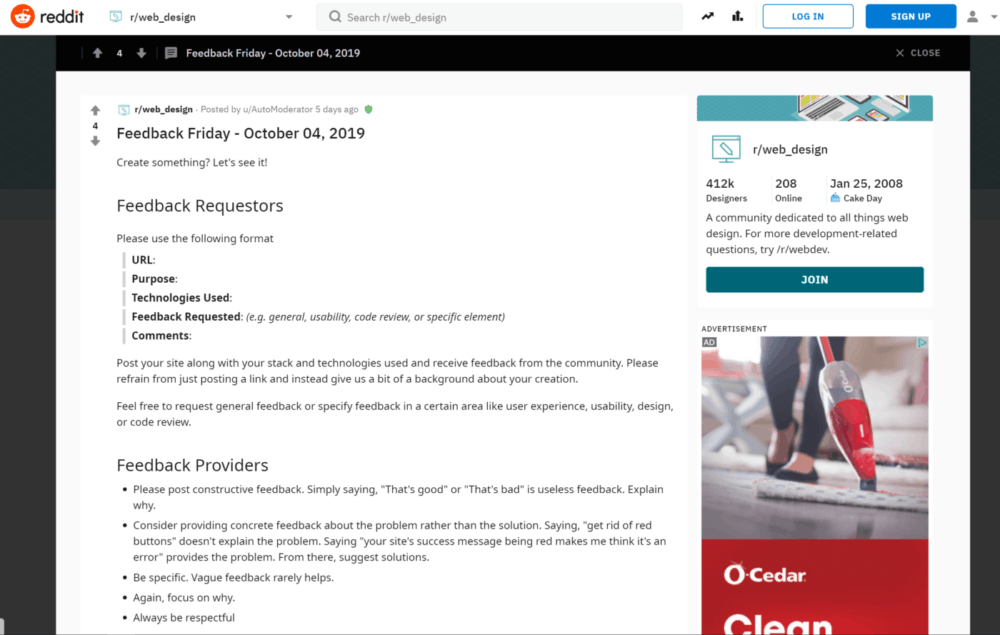 Website Teardown Best Practices
First things first, try to ask someone who has no prior knowledge of your site. This will help eliminate any bias one way or the other. After all, you are looking for honest feedback here.
Next, once you've found who you'll ask to do a teardown, the process is incredibly simple.
All you need to do is provide a link to the site and ask for opinions on the design. It's in your best interest to leave out the part about how you are thinking about a web redesign to avoid guiding the answers.
Additionally, refrain from making comments such as, "I don't like how the navigation bar functions, what do you think?" as this can also inadvertently sway their opinion.
Lastly, be sure to check with the professional you'll be consulting to make sure they don't have any additional requirements. For example, if your site has areas in which a visitor needs a user account to see, they'll likely request access to those as well.
6. Run Split Tests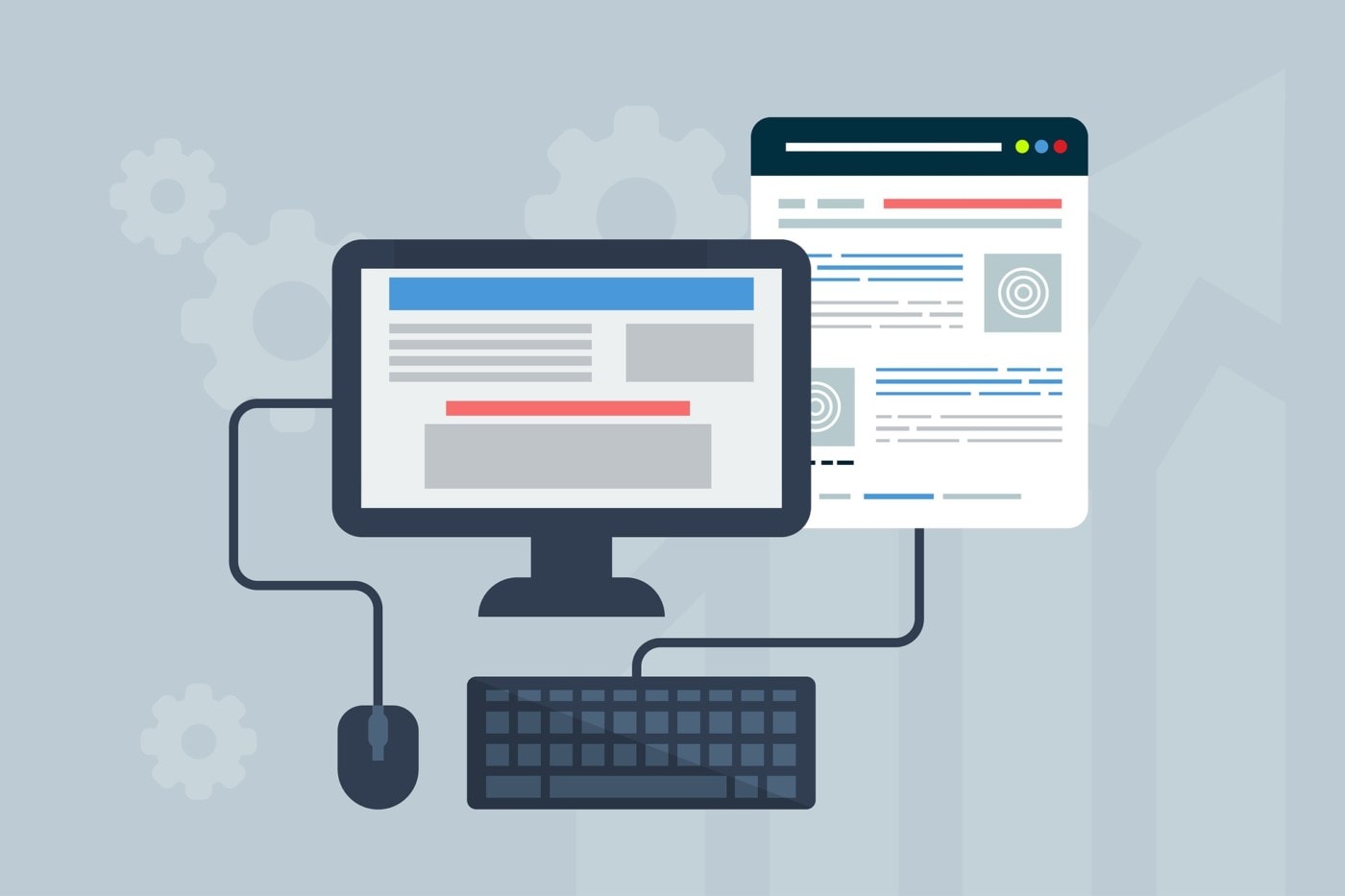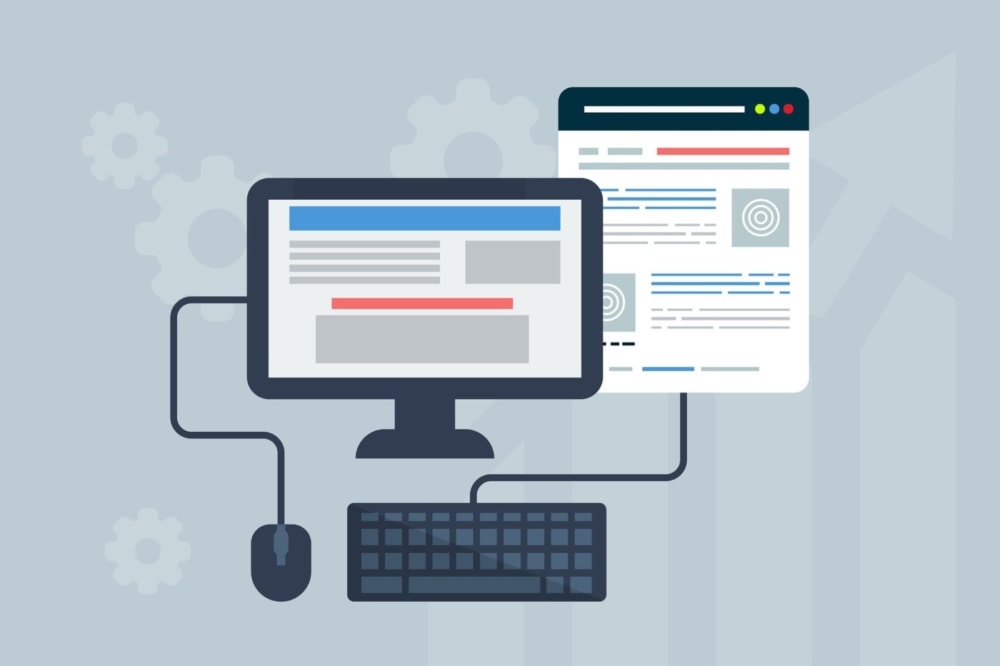 This particular option may be one of the more time-intensive routes to take, but it also happens to be effective. That being said, if you haven't compiled a compelling enough case using the options above, this is another way to go…
Make something.
Even if you have to use a free theme, try crafting a rough version of what needs to be done. Afterward, run a small A/B test comparing the old version to the new version.
Track the performance, including bounce rate, time on page, conversions, and more. If you manage to achieve much better results, it will be easy to convince your boss that a professional web redesign will make a major difference.
Again, if you've already tried the steps listed above to no avail, running split tests can be what seals the deal with your boss.
Convincing Your Boss To Get A Web Redesign Doesn't Take A Miracle
Taking initiative if you think the current design of your company website is affecting business is a noble cause.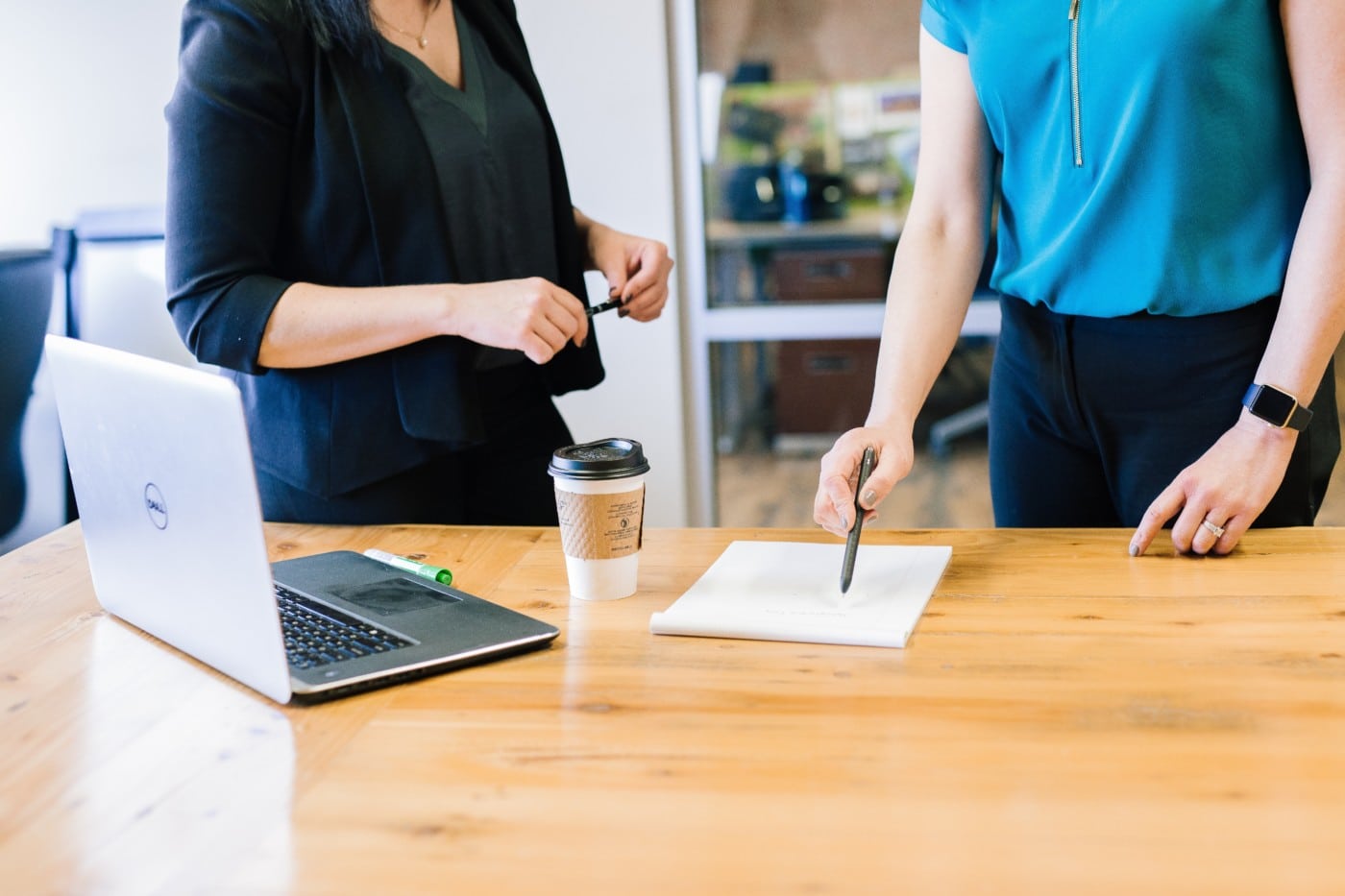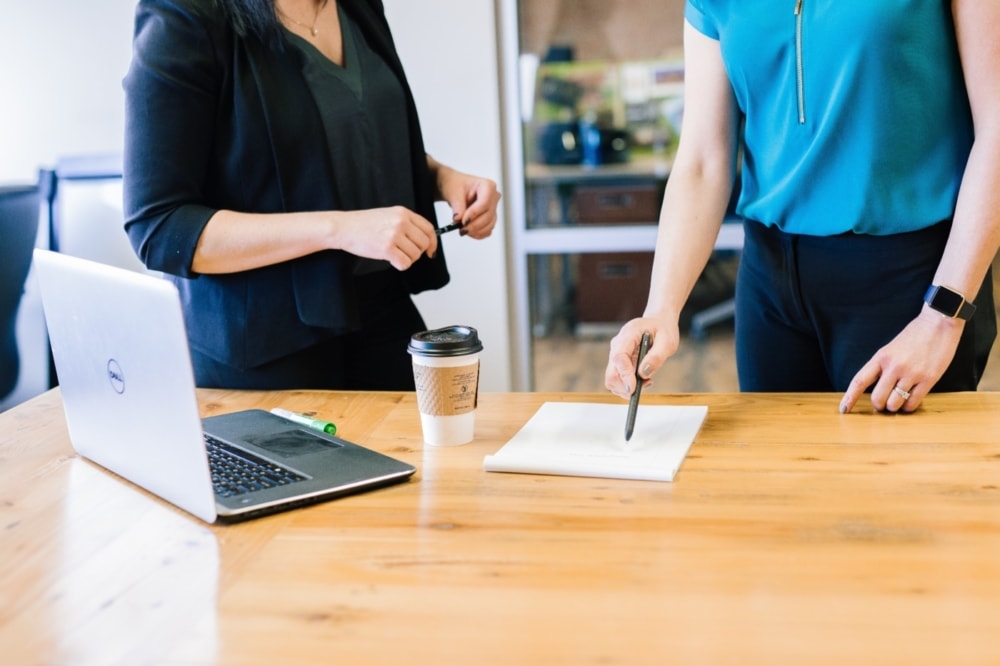 Staying competitive on the digital front is as important as ever. The Internet evolves as fast as the latest web design trends do. Between innovations like AI software, the Internet of Things, and the Web of Apps, people are fully embracing Web 3.0.
Collect your evidence, state your case, and blow your boss away with your ideas. Remember, you don't have to convince them you can make miracles happen. Your main prerogative should be to make it known that to see real growth, a web redesign is necessary.
When you're ready to start a redesign project, we'll be here to help.