Effective Website Maintenance Keeps Your Website Performing at Its Best
Quick Summary:
You can incorporate the current best practices for web design and structure, allowing you to adapt to an ever-changing SEO world.
Did you know regular website updates and maintenance can not only fix issues with your website but also help prevent them? It's true, your website shouldn't be a set-it-and-forget-it asset. It should instead be constantly evolving with your business needs. That means you need to create a website maintenance plan that routinely monitors site health and effectiveness.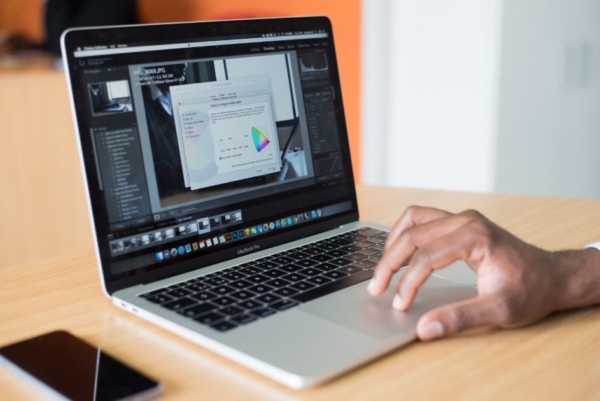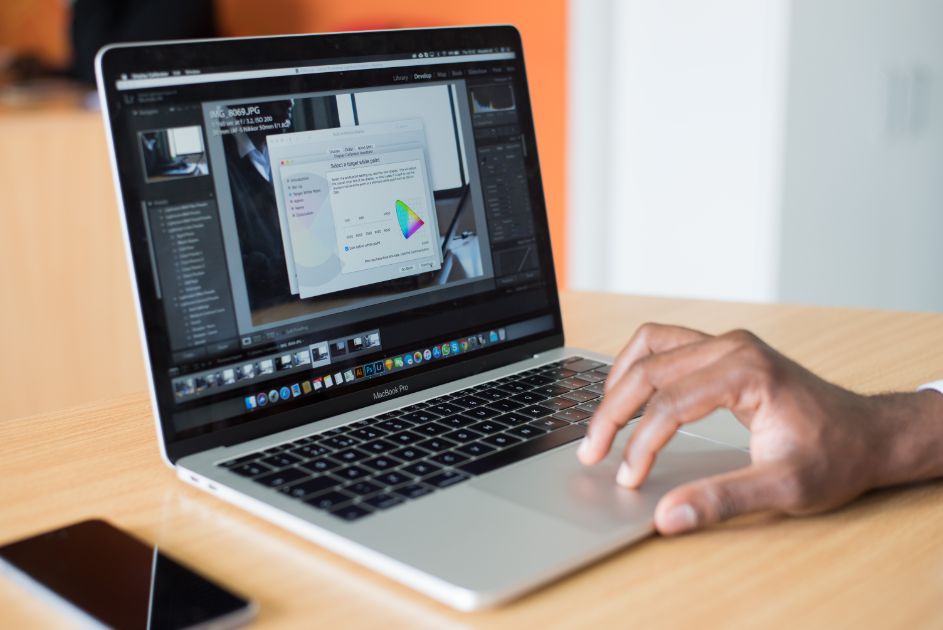 Why Website Maintenance Isn't Optional
If you fail to perform regular maintenance, you lose out on countless search engine optimization benefits. Let's go over some of those below. As you'll see, website maintenance can not only fix issues with your website but also help prevent them.
Need an expert web support team to help maintain your website? Reach out to start working with our award-winning team. 
Still not sure web maintenance is right for you? 
Here Are The Top 5 Reasons to Keep Your WordPress Up-to-date
1: Gives You More Feature Options
Like a fine wine, WordPress gets better with age. Why? Because new features and enhancements are constantly being added to make WordPress more robust, versatile, and feature-rich. [Mention a couple of examples?]
So why settle for a clunky old version when you don't have to?
2: Makes WordPress Easier and Faster
When it comes to technology, there are two things we can all agree on…
We want it fast and easy to use. That's what you get when you update WordPress… the fastest, highest-performance user experience.
3: Prepares You for Change
To remain fresh and relevant, your website will eventually need updates or changes. Maybe you're adding pages and changing the navigation. Perhaps a new add-on can make your website more helpful and valuable to your visitors. Or your website is due for a redesign.
Often these changes require the latest version of WordPress. With WordPress up-to-date, your website will run smoothly without a hitch.
4: Treats Your Visitors Well
Whether your WordPress website generates income or simply fuels readers' appetite for content, you must treat your visitors well. But if you're running an outdated version of WordPress under your hood, your website could get "glitchy."
Your visitors could encounter unexplained frustrations with your website. And you may never know about these problems until diminishing traffic sends up a red flag.
WordPress updates are continually solving user issues. And by keeping current, you can preempt many technical issues before they rear their ugly heads to your visitors.
And of course …
5: WordPress Maintenance Keeps Threats at Bay
Simply put, your outdated WordPress website is a sitting duck to hackers. Especially because they use free software to automatically "scour" the internet – like evil minions that reveal which websites are vulnerable to their vile deeds.
WordPress is vigilant about keeping its software secure, and it's millions of users protected. But you can't shield your website from attacks unless you install and apply WordPress updates to your WP website. When you do, you're fixing the problem before it starts.
You wouldn't consider driving your car for years on end without an oil change. So why risk letting your precious WordPress website go without the latest updates?
Of course you don't need to maintain your website all by yourself. Reach out to our award-winning support team yourself to find out how we can help your business online. 
There are still even more reasons that web support keeps your business in the best position possible online: 
Improve Your Site Speed With Website Maintenance
New improvements to your content management system or hosting technology can impact your overall speed. Google looks for fast-loading sites, as website visitors will not wait for a resource-intensive landing page.
This includes visitors using mobile devices. With the rate of people using mobile devices to access the web growing steadily, you could argue that it's even more important to keep your website as speedy as possible.
"A site that's mobile-ready will rank higher in Google search results than one that is not. Blue Corona found sites that were not mobile-ready were slammed by a 50-percent reduction in organic traffic since Google officially announced their decision to rank mobile-ready pages higher."

RELATED READING: How To Convert Leads Into B2B Sales With Your Website
Sometimes improving this site attribute is as easy as using an optimization plugin.
However, you don't always get that lucky. It's also worth noting that using too many plugins or poorly coded plugins can slow your website down. 
In reality, you may need to perform more extensive updates to get the performance you need for your SEO efforts. Though it's not always the case, changing your site structure, switching to a new content management system, or completely overhauling your design may be required.
Website Maintenance will Fix Security Holes
The search engines aren't going to keep a hacked website at the top of the search results. If your website is compromised, all your hard SEO work becomes undone.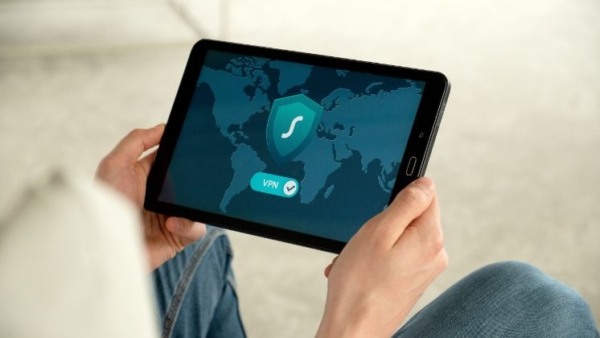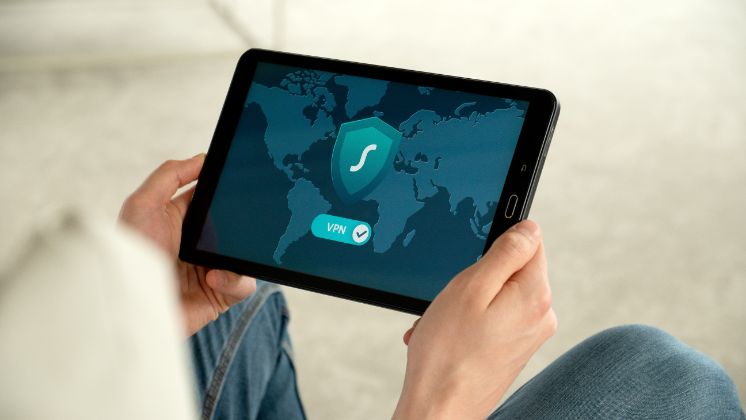 For example, have you ever been browsing the internet and suddenly a security warning pops up? 
This is because Google, anti-virus programs, and browsers have built-in security measures that warn users against accessing websites that aren't secure. 
If this is happening on your website, you'll want to take action immediately. 
Even if your website hasn't been compromised, it's still crucial to perform regular website maintenance to proactively stop this situation from happening. Fortunately, this can be surprisingly simple to do. 
The best route is installing updates as soon as they come out, whether you're having issues or not. You never know when a widespread zero-day security exploit could take out your site.
Website Maintenance will Grow Your Content Library
A stale website with old content doesn't provide a high-quality user experience. Google will probably overlook your site regarding ranking for your chosen keywords. You don't want to end up on page 2, or worse!
That's why part of your website maintenance schedule should dedicate some of your time to growing and improving your content library. 
Ideally, you offer a variety of content for your visitors, as everyone has their preferences for format and style.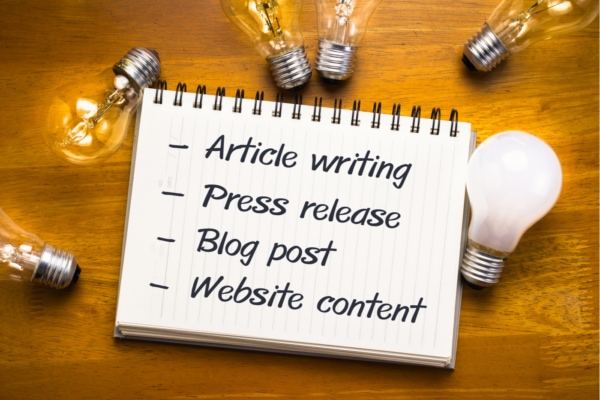 A good mix could include a blog, a resource section with how-to guides, product review videos, and infographics, as well as essential business pages such as information on your products or services.
Website Maintenance will Leverage New Features
Here's a fun little experiment:
Go to the Wayback Machine and look at some late '90s websites. 
Here's an example of what the Google search page looked like in 1998, for example:


Now, compare that to what it looks like today:


BIG difference! Which interface do you think provides for a better user experience? Even though the basic functionality of the search is the same on both versions, the updated design and interface of the current iteration are dramatically more inviting.
As you can see, web design and development have come a long way. Innovative features are popping up regularly, and you can't overlook these technological changes. Especially when they help you succeed in other SEO areas. 
Freshen up your website every few years so you avoid becoming outdated. 
You can incorporate the current best practices for web design and structure, allowing you to adapt to an ever-changing SEO world. One that favors people–like you–who stay on top of the latest and greatest innovations.
A Six-Step Website Maintenance Plan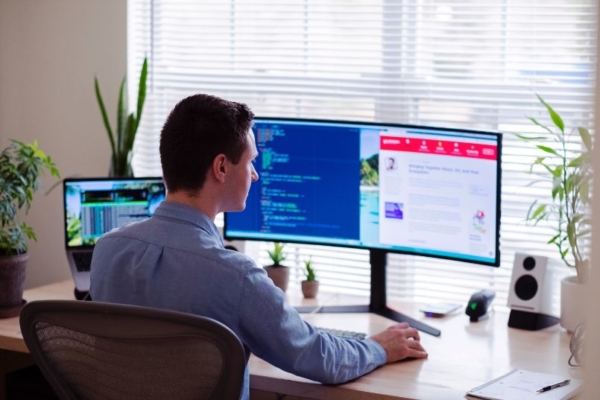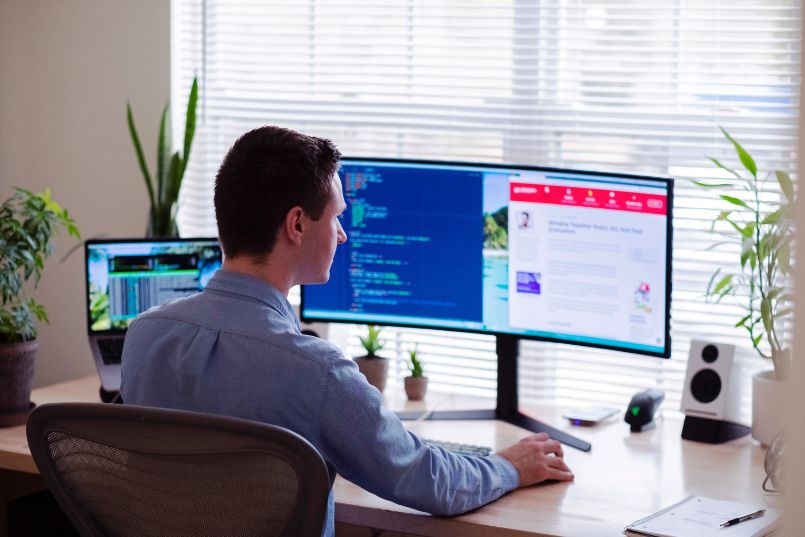 Getting your keywords to the top of the search engine results page (SERP) is a difficult task. Keeping them there is even harder. Don't let a lack of website maintenance and updates cause all of this work to waste. 
What is a Web Support Maintenance Plan? 
In the not-so-distant past, websites were much simpler and far more static. You could launch a basic company website on WordPress and leave it largely unattended except for updating content when necessary. 
But the world of today's web is a far more complex and much riskier place. A well-designed business or professional website contains many features and functions that can fail or be compromised. Consequently, this can pose a threat of potential damage to a company's reputation, authority, and budget. 
And that's where a web support maintenance plan comes in. At the core, a web support maintenance plan is a continuing service designed to keep websites updated. They are typically a monthly premium service provided by a web design agency. 
With most web support maintenance plans, a web designer or team of designers provides thorough inspections and resolves problems with the site regularly. 
What To Include In Your Six-Step Website Maintenance Plan
While each website is different and will require its website updates and maintenance, there are several standard items that you should be addressed regularly. If your web developer offers a website maintenance plan, they're almost certainly performing the following tasks:
Updates
Site Backups
Security Check-Up
Site Monitoring
Website Analytics Check-Up
Digital & Content Marketing Audit 
Let's dive into each of these in more detail. 
1. Updates
We mentioned earlier that sites need regular updates to protect them against hacking threats and other potential security issues. Additionally, some websites that use a content management system like WordPress will need additional updates. This includes updates and patches for plugins and themes if your website uses them.
2. Site Backups
Website backups can be a two-part ordeal. The first aspect is a manual backup which should be done regularly. The second part is to schedule automatic backups and ensure they are working properly between each manual backup.
Perhaps it goes without saying, but backups are crucial for all websites. The backup files are what will be used to restore your website in the event it crashes or has other problems that cause you to lose parts or all of your site.
3. Security Check-Up
While updates help prevent potential security threats, it's also a good idea to monitor any threats or attacks your site may have experienced. If you find any threats, you can evaluate them and set up security fixes to prevent them from becoming problems. 
And, not to sound like a broken record, security is vital. We describe why it's the number one reason to have a website maintenance plan in this blog post: Why You Need a Web Support Maintenance Plan for WordPress.
4. Site Monitoring
From time to time websites have minor problems that can easily go unnoticed if they are not specifically sought out. These can be several website updates and maintenance tasks, but some of the more prevalent issues are:
404 errors
Bad/broken links
Poor page loading times
Missing images or graphics
This typically happens over time as you produce more and more content for your website–eventually, other stuff becomes outdated.
5. Check On Your Website's Analytics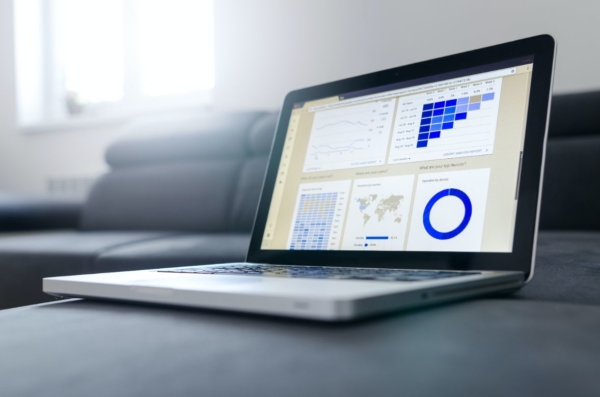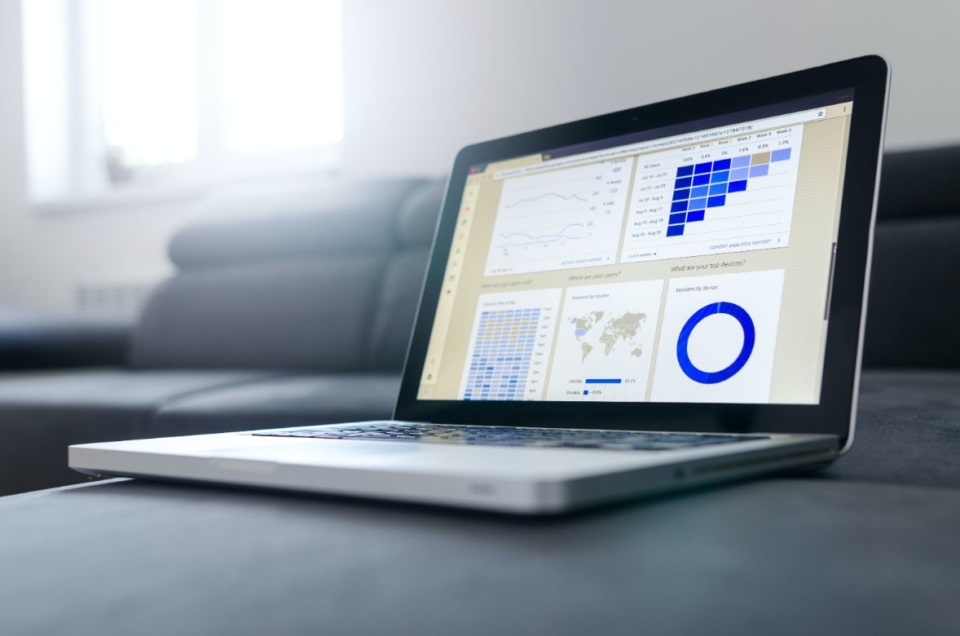 Paying attention to your website analytics using tools such as Google Analytics makes it easy to spot potential problems like slow-loading pages and poorly performing content and pages. It's also a great place to monitor any A/B tests you are currently running on your website.  
One Google algorithm change or a new social media platform can mean it's time to shift your digital marketing plan. As such, our experts always dedicate a portion of time to keeping tabs on our client's website traffic, inbound leads, and even social media.
Being proactive and using all the data Google Analytics provides, we can make changes to marketing strategies in a timely fashion before a website suffers any penalties.
6. Digital & Content Marketing Improvements
When we are working with a client to execute website updates and maintenance, we offer assistance with digital marketing advice when we find an area that could use some improvements. We even help implement it to make it easier for the client.
Included in this is time spent evaluating existing content to where improvements can be made. Part of your ongoing maintenance should be spent updating older blog posts and website pages that Google may see as "stale."
Updating stale content shaves time and resources off your content creation timeline while helping to keep your website looking fresh and relevant to Google's search algorithm.
Not only do Google and other search engines prefer that you have updated content on your page, but you also increase your chances of getting links back to your site. These backlinks help your SEO, especially if they're from leading sites in your industry or niche.
A good rule of thumb to go by when updating content like blog posts is to add value to it. Rather than just fixing a typo here and there or swapping out an image, you also have an opportunity to improve your content in some way. 
Depending on the type of content, you can add useful quotes, verified statistics, or simply make it easier for customers to contact you by updating and expanding your contact options.
How a Website Maintenance Plan Could Help Your Business
A Seamless Customer Experience Gives Better First Impressions
First impressions are everything in customer experience, and nothing ruins an impression like something broken on your website. Customers that encounter broken functionality are less likely to convert into customers and much more likely to bounce off the page.
That increase in bounce rate and reduction in time on page both signal to search engines like Google that your Page Experience is poor. Websites with a poor experience will likely drop in keyword rankings and organic traffic as Google steers traffic to other websites with a strong experience.
Performance Optimization Depends On Up-to-Date Tools
Another Page Experience signal that relies on proper website maintenance is site speed. Performance Optimization, speeding up your site, relies on an up-to-date website. Websites with outdated plugins or dated website design practices like wonky iframes are more likely to be slow.
Suppose you're aiming for an evolving website that keeps up with the times, providing an optimized digital experience with interactivity or rich media for example. In that case, your website needs to be running fast and smoothly. Cumulative Layout Shift, when elements on the page move around while loading, will not only cause frustration but will also ding your Core Web Vital scores.
Support Your Team with Proper Website Support
Sure, you can run a business with a website that is put together with sticks and glue, but your teams will work twice as hard just to deliver half the work. When you have the right tools, and they work as intended, there is no wasted effort. Instead of waiting around for your website to work, a well-maintained website keeps your team focused and productive.
To make sure our teams are running smoothly at all times, we trust WordPress as our content management system exactly because it's easy to maintain. Plugins are simple to update, so any software integrations are kept running smoothly, and the backend is easy to understand. Therefore, our entire team is capable of making changes to the website.
Get Help From The Experts At 3 Media Web
In some situations, you may be perfectly fine handling most of your website maintenance needs in-house. However, we find many businesses appreciate having the support of their web design and development team to weigh in with their expert advice and take action as needed.
As important as a properly performing website is for businesses, we think that's a smart move. 
Not All Web Agencies Are Created Equally  
Not all web design agencies offer ongoing maintenance for the sites they develop… 
When that's the case, website owners may attempt to add a regular website maintenance schedule to an already crowded business agenda or hand the task over to an employee who may not have the necessary skills.
In that kind of situation, it can be difficult to maintain the website regularly or to include all the key elements of professional website maintenance.
That's why it's best to research what is all included in your web support maintenance plan. 
When you choose 3 Media Web as your trusted website maintenance partner, you can expect us to check on all the vital items required to keep your website operational and running at peak performance. As such, we offer customizable support packages based on the needs of each of our clients.
We find this approach allows us to provide thorough maintenance for everyone regardless of their complex or fundamental needs. At 3 Media Web, we offer custom support packages that match the level of service you need.
12 Routine Website Checks:
Plugin updates
User training
Design
Text changes
Site auditing
Web development
Consulting
Marketing support
CRM troubleshooting
WordPress updates
Search Engine Optimization (SEO)
Web integrations
Award-Winning Website Support
The 3 Media Web team of website support experts are here to help maintain your website and get it performing to its fullest potential. Ready to get started?