Generate Sales Leads with B2B Website Content
It is a struggle for many companies to see their website as integral to their sales and marketing efforts. Most have relied on business-to-business strategies that have served them well for years. But with the growth of content marketing, your prospects have different expectations for sales engagement. Through a focus on information and customer-centric schedules, content drives B2B sales more than ever before.
Content Is the Effective Way to Drive B2B Leads
Content writing is an essential part of your digital marketing strategy. Every business has to fill its social media pages, website, and YouTube channel to show that the company is active and thriving. Your company's digital footprint is the cornerstone of your branding and makes a powerful impression on potential clients.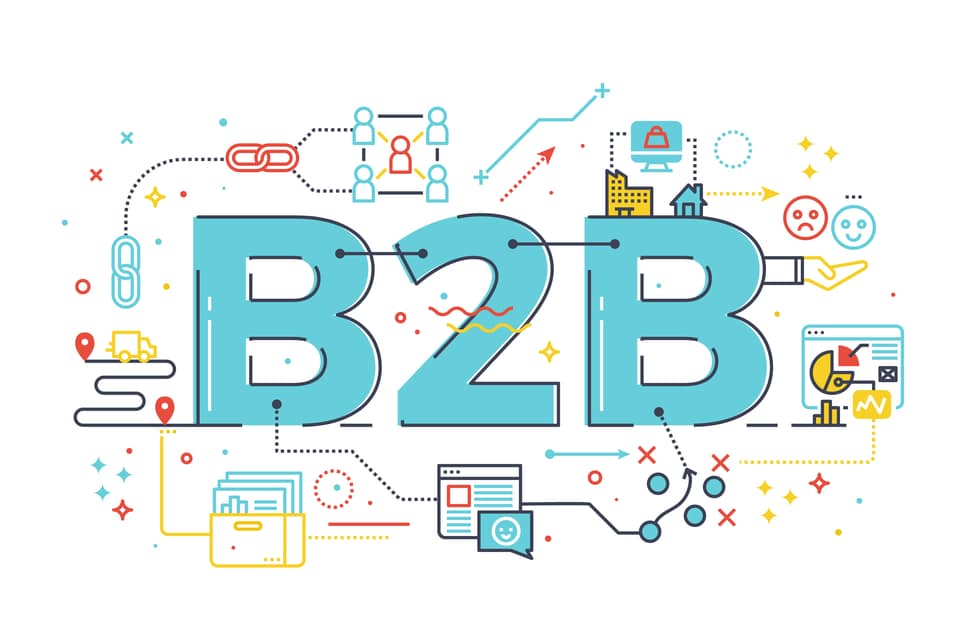 But content marketing is more than that. Statistics show it is more effective at driving leads than traditional B2B sales tactics. A recent study by the Kellogg School of Management found that digital marketing efforts, such as white papers, webinars, and blogs, result in more leads and closed deals than in-person engagements. That may surprise some who think the human touch scores them points with prospects when it may not.
So, if you are still hosting conferences, workshops, and roundtable discussions, remember these may not have the effect they once did. While researchers don't have an easy answer as to why content is more effective, it may come down to time. Your prospects are not only busy, but technology has made them accustomed to researching new products when and how they feel like doing so.
In-person events may seem more personal, but they can feel like a burden to already busy contacts. By contrast, reviewing a webinar while they eat lunch or want a work break allows them to get to know your company at a time of their choosing. This makes prospects feel in control, and they are more likely to absorb the information you want them to know about your product.
What Content Attracts B2B Leads
So, what appeals to your B2B customer? You may think your product sells itself, but translating your pitch into online content takes a bit of effort. In general, your B2B prospect wants information and the chance to delve deep into the details of what you have on offer.
That's why typical B2B sales content includes in-depth articles, free e-book downloads, and white papers that educate and inform. This type of content not only promotes the product but gives the prospect practical reasons to buy it. For those potential customers who already know and trust your brand, it is an effective way to give them one last push to seal the deal.
But what about those who are just learning about your company? There's a content strategy for those leads as well. Many businesses use a combination of webinars, podcasts, a YouTube channel, thought leadership articles, and blog posts to demonstrate their executives' expertise. It gets the name out there without an overt sales pitch.
If you're not sure it will work, you can rest assured the statistics support a shift to content marketing. This strategy should get you more leads — stats say three times as many as outbound marketing — potentially for less cost. If the idea of having a blog makes you a little uneasy, consider this: A blog can get you 13 times the ROI compared to not having that regular engagement with prospects.
How to Develop Competitive B2B Content
Your content should inform, build trust and answer unspoken questions your prospects have. But remember, it's still a marketing effort. How you package your content is, therefore, just as important as what you have to say.
Using a mix of mediums helps you reach prospects who regularly engage in certain platforms. Videos, text-based content, infographics, and photos all tell a different side of your company's story, one that engages with users of a particular form of media.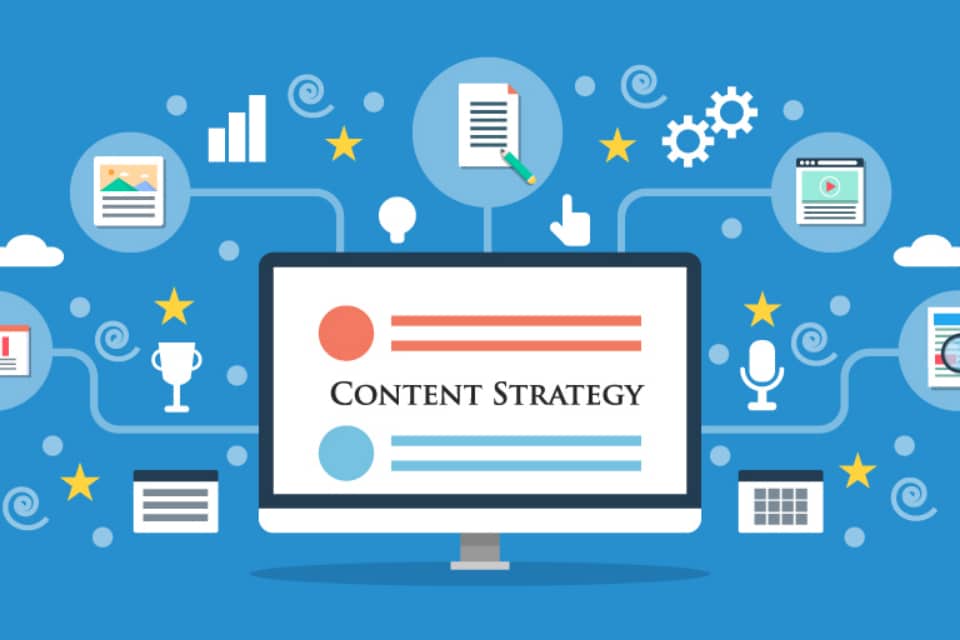 That IT buyer might want to take in your webinar on cloud technology innovations while eating lunch, but he may barely notice a pretty picture of your offices that you post on Instagram. You know your product's unique selling point; use the content and media that best drives that point home.
Of course, you will face the same hurdle as most other businesses using content marketing: how to get noticed. In any good marketing strategy, the more precise question is "how to get seen by the right people," in other words, those who are solid sales leads.
This usually means strong SEO and choosing your message to appeal directly to that prospect who will sit through to the end of your pitch in the digital marketing space. This is where partnering with someone who knows the ins and outs of B2B sales content marketing can really help, so you don't have to do it all yourself.
Where to Go for Expertise
Marketing is essential to your business, but it's not your core business. Many entrepreneurs partner with digital marketers who are on top of the latest innovations in online content. The team at 3 Media Web can help you with web development to make your site a true reflection of your brand. Talk to us to see what we can do.
Join Our Email List
Sign up to receive our newsletter