Get to Know Director of Digital Experience Robert Mohns
Quick Summary:
Robert hails from Kentucky, but having moved to New England in first grade, he is a Yankee now. He's been taking a deep look at user experience and how that impacts content and engagement.
Robert joined the 3 Media Web team in early September and has been working with the team to improve and systemize our digital marketing practice. He's been taking a deep look at user experience and how that impacts content and engagement for our clients.
"I have an unusual background spanning technology, design, writing, and content architecture. Because of this, I have learned to see things from a lot of different perspectives. It helps me craft great digital experiences for our clients – tailored to the needs of their audiences."
–Robert Mohns, Director of Digital Experience, 3 Media Web
Doing the Digital Thing for More Than 25 Years
Robert has truly seen it all in the evolution of the digital landscape. At the start of his career, he built the first website for the New England Electric System. (It was hosted on a Windows NT 3.5 server.) After that, he held internet publishing and network administration positions until finding his way back to digital design and making websites.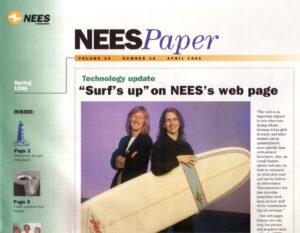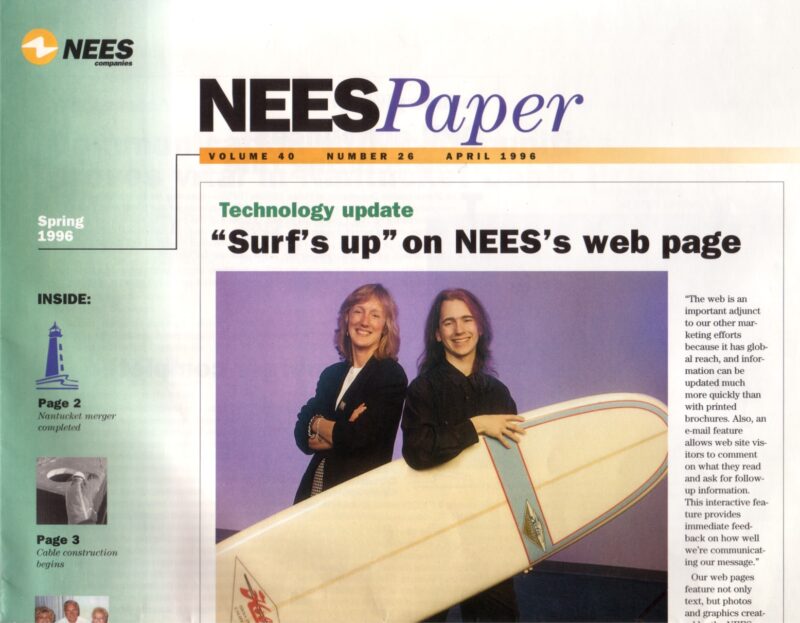 He worked for the digital agency Imarc for 16 years. Robert started out as an information architect, then focused on user experience, and later shifted to client strategy work. He honed his skills and worked with clients in cybersecurity, tech, non-profit, B2B, and consumer spaces throughout his time there. His projects have won dozens of awards for clients, including JetBlue, RSA Security, Rapid7, SSH, Barnes & Noble, Motorola, and Texas Instruments.
Helping Clients See the Big Picture
In his new position at 3 Media Web, Robert helps our clients look critically at their digital marketing. Everything is fair game–from growing the brand and finding new audiences to setting measurable goals and metrics.
"I'm here to help clients get out of that reactive space and get a full view of what's possible," Robert says. "We give clients the tools to look at things more systematically and work with them to turn insights into strategies that play to their strengths."
From the Digital to the Tangible
Robert hails from Kentucky but moved to New England in first grade––he is a Yankee now. These days he lives in Massachusetts with his spouse, their two kids, two cats, and a 3D printer.
Outside work, Robert likes to do things as far from digital as possible – from "going around corners very fast" to taking on automotive and house projects. Nine Inch Nails is usually blaring in the background. (He once programmed the servos of his 3D printer to play "Ringfinger.")
These days he's learning a lot about the craft of woodworking or under his car fine-tuning the suspension. Recent projects include a desk for his daughter, a loft bunk bed for his kids ("that could safely hold a baby elephant"), and awesome Lego creations. He has not-so-fond memories of digging foundations for a shed in his backyard last winter, so don't ask him his thoughts about concrete.
Whether he is building and fixing virtual or tangible things, Robert doesn't believe in cutting corners. "It's a cliché, but anything worth doing should be done well," he says. Even though that concrete can be a challenge, he knows a solid foundation makes everything else possible. His philosophy of never doing things by half measures permeates everything he takes on.
Join Our Email List
Sign up to receive our newsletter