How We Helped 2 Pharmacy Benefit Managers Rebuild Their Websites
Quick Summary:
With the new designs, the user experience was improved greatly for both of their buyer personas--their members and potential clients.
The Client: EpiphanyRx and ArchimedesRx
Our client, EpiphanyRx and their sister company, ArchimedesRx, are Pharmacy Benefit Managers (PBM) within the Pharmacy industry. They are third-party administrators of prescription drug programs for a number of federal, state, and commercial health plans. 
The mission of our clients' two companies, EpiphanyRx and ArchimedesRx, is to change the market by excluding the for-profit centers surrounding the pharmaceutical industry. They both aim to remove conflicts of interest that limit traditional PBMs and replace them with a transparent business model focused on the lowest net cost and overall value.
Although both companies are under the same ownership, they operate separately. EpiphanyRx works with all kinds of medications, whereas ArchimedesRx is the industry leader in specialty drug management solutions. 
The Challenge: A Website Redesign That Showcases Company Values & Key Offerings
In an effort to drive their mission forward and keep up with typical industry challenges, our client wanted to redesign the websites for both of their companies with a more sophisticated, yet minimalist design aesthetic. 
It was important to have each of the sites be similar in style, yet different enough to properly convey the distinct nuances between the two sister companies.
Understanding Client Goals Through Discovery
Early in the discovery phase, EpiphanyRx and ArchimedesRx established the importance of providing a data-driven web experience that showcases the companies' value-based pillar in addition to a wealth of case studies they had gathered. The goal being to provide their clients and potential clients with completely transparent reporting.
We also learned that our client wanted to improve the design of their two websites so they were more capable of handling large clients. 
Additionally, it was paramount that the new websites would allow them to compete against the much bigger players.
Our Solution:
This was very much a collaborative effort as our client was very knowledgeable of what they wanted & what they were looking for. 
All in all, we spent about a month designing a new custom theme for the EpiphanyRx website. We then used the EpiphanyRx custom theme as inspiration to create a second site design for ArchimedesRx. We collaborated on design & style edits that ensured the two sites were similar in style, while remaining individualized to their respective company.. 
We worked on developing the two sites simultaneously, which took just under a month to complete development. 
Beyond the site redesigns, we also performed a content refresh that reflected the companies' differentiated and disruptive nature. This was important in conveying their strong point of view,  about how things should be done, where the industry should go, and so forth.
Most importantly, the new design and content, work together to put EpiphanyRx and ArchimedesRxs' most important benefits—transparent reporting and value-based coverage—at the forefront of the user experience, driving home the value the companies provide their clients.
The Results: A Visually Compelling & Bold-Looking Website
The work 3 Media Web did on the ArchimedesRx and EpiphanyRx sites effectively solved the challenges our clients were facing before they requested our help. 
We created a visually compelling & bold-looking website that helps our client stand out from others with transparent information. 
The new websites we designed and built for their companies ultimately created a place where they could showcase their Value-Based Pillars in addition to case studies and data they have gathered.
With the new designs, the user experience was improved greatly for both of their buyer personas–their members and potential clients. 
Now, it will be easier for their members (the end users) to find answers to their questions such as what is covered under their plan, where is the pharmacy, and so on. 
Meanwhile, potential clients are more easily able to learn who ArchimedesRx and Epiphany Rx are, what they offer, what they stand for, and how the companies can solve pain points for their potential client's.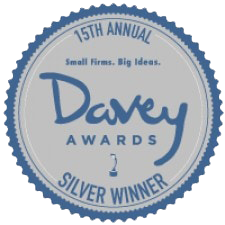 Join Our Email List
Sign up to receive our newsletter