Strong Website Design Relies on Attention to Detail
Little things mean a lot when it comes to beautiful, effective website design. A map that requires one too many clicks to get to vital information, a feature that takes too long to load, or even a color that isn't quite right can turn customers off and send them elsewhere. Paying attention to the details will help ensure you deliver a strong website design for your audience.
Details you should be considering when you look at your website design.
6 Essential Elements of a Modern Website Redesign. Zumatech: "People can be impatient, and waiting for a website or other media to load can cause visitors to leave your site before they've viewed your content. Do you remember all of the talk about Net Neutrality? One of the major issues (among many) was the idea of bandwidth throttling, which is the intentional slowing of internet services by an internet service provider (such as Comcast). In this case, ISPs wanted to charge companies more to have their sites load faster, essentially segregating the internet based on who paid for faster bandwidth. The reason I bring up this issue is because companies spent a lot of money and resources fighting this proposal because of the negative impact that it would have to their business if their sites slowed down, especially if their competitor could afford to pay to have their site load faster."
Infinite Scroll: Is It Right For Your Site? MarketingLand: "Key to the success of your infinite page is user intent. Thus, when deciding whether or not to use infinite scroll, it's important to ask, 'What is a user doing on my site?' If a user is just exploring a site with no definitive goal in mind, they often enjoy the concept of infinite scroll. It allows them to 'wander' the site to find what interests them and to discover content in a leisurely manner."
New Web Trends: Immersive Interaction Design. The Next Web: "Aside from the visual appeal, animations more importantly transition users between states of content. Transitions are the glue holding together all animated effects. How does the user get from one state to the next? What does each different state ask or tell the user to do? A smooth transition allows the animation to unravel in a way that communicates both points effortlessly. When used well, animation provides context for the design by helping users know how to interact with it. (Remember, when it comes to interaction, some newer technologies and interaction patterns may feel uncomfortable, unfamiliar or evolve over time.) Animations are also a smart tactic for delightfully distracting users during longer load times, keeping them engaged in what would otherwise be a frustrating experience."
3 B2B Marketing Website Design Mistakes We All Need To Stop Making. Business2Community: "Coco Chanel famously said, 'Before leaving the house, a lady should look in the mirror and remove one accessory.' She was a wise lady and we should listen to her, especially as this completely applies to website design. No matter how important the copy on your page may be, having an overly cluttered screen stuffed full of words and images can be confusing and confronting for a visitor. A way to break down information in an aesthetically pleasing way is to design your website pages in sections or slices to make them easily digestible, and more importantly, optional for visitors to consume. This is particularly effective for your 'Home' page and 'About Us / What we do' page."
Is Your Business Making One of These WordPress Mistakes? Small Biz Trends: Choosing a poorly built theme is an easy mistake to make because it can go unnoticed for quite a while. If you choose a theme that looks great, that doesn't necessarily mean it's built correctly for SEO purposes, and therefore your rankings will suffer. According to a SEMRush article, some themes have a lot of small links in the footer, and you can't assume that these are nofollow links. Links like that are sometimes even added automatically as you install plugins and make other changes to your new website. It is therefore generally better to buy a theme that has no credit links than to opt for free ones with questionable footers, and the same goes for plugins."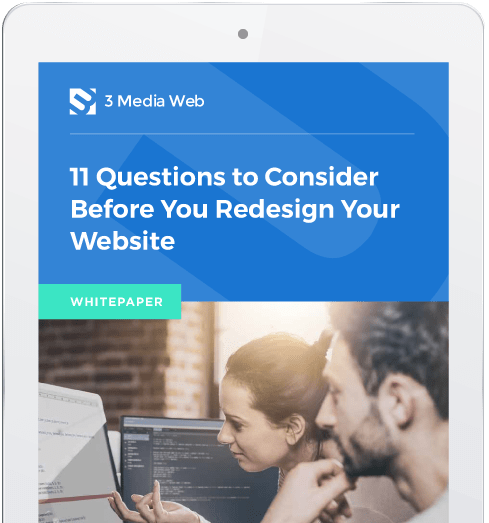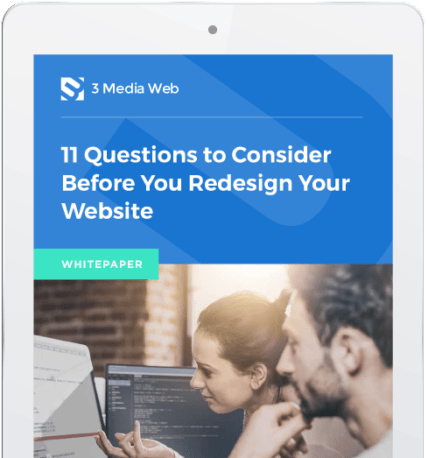 Join Our Email List
Sign up to receive our newsletter