The Art of Being Human in Business
A podcast with real humans… Lysa Miller, VP of 3 Media Web and self-proclaimed "lifelong entrepreneur", sat down with Social Media Influencer and Podcaster, Bob Cargill at Out of Office Coworking in Hudson in Episode 68 of Bob Cargill's Marketing Show. 
In this "ridiculously awesome podcast", they discussed everything from the importance of connections, to hotspots in Hudson, and of course, the background on Lysa Miller.
So, let's dive in.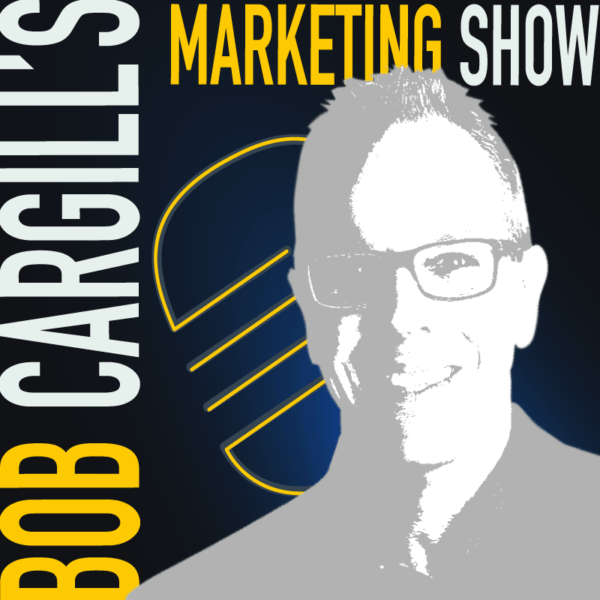 According to Miller, success with clients comes down to three things: authenticity, trustworthiness, and a good product.
People need to know that they can trust you to be genuine and upfront, but none of that matters if you don't have a good product that they want and need. 
How can you work this into a marketing strategy? Well, as Miller said, "give people things they can actually use."
Miller's advice is to use short, to-the-point videos to inform your clients about your products and services and fill your social media pages with engaging and tailored content that makes your clients feel "like they're part of [your] company and they're part of [your] success."
But how do you get those clients in the first place?
As Bob Cargill said when referencing Mark Schaefers book, his title says it all, Marketing Rebellion: The Most Human Company Wins.
Few have perfected the art of people as well as Miller. Even Cargill said it, "I mean, since I met you, I've met friends of yours and I'm becoming friends of theirs, and we're doing a bit of collaboration, so you absolutely get people together."
And he's right. "The best way to get truly good leads and leads that are going to close," Miller said, "is by building relationships with people…basically you help them first." And that is exactly what she does. 
Not only is she VP of a major marketing player in the greater Boston area, but she also founded the MetroWest Women's Network (MWN), volunteers at the Fresh Start Furniture Bank, sits on two community boards in Hudson, and takes care of her four children and four pets.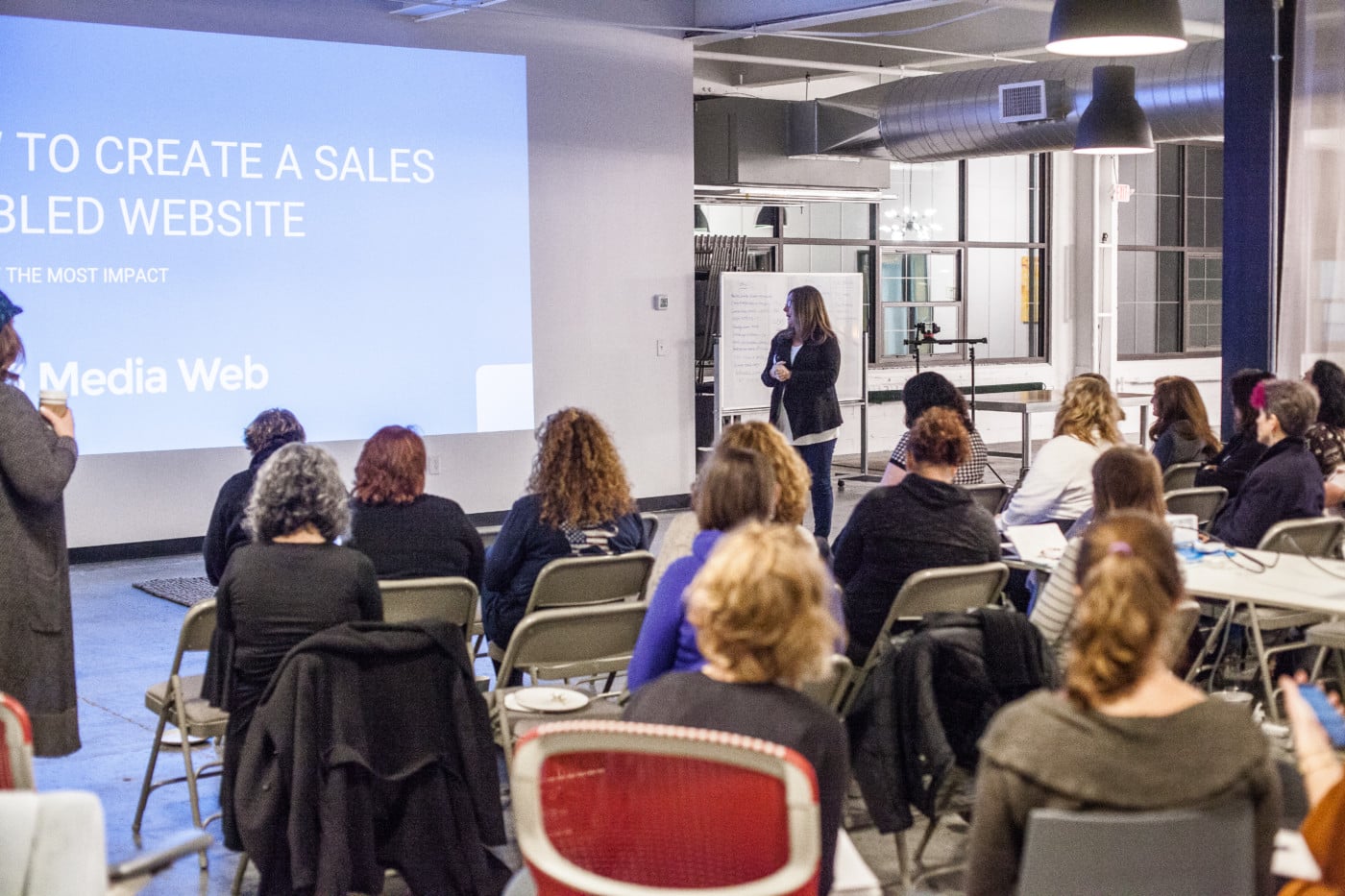 Lysa speaking to women about Sales and Lead Generation at a recent Metrowest Women's Network Event at Out of Office.
Rest assured, she knows a little bit about helping people.
"I am who I am," Miller said, "I'm not going to change, and I'm going to use that energy and put it to the best use I can."
In fact, her most recent collaboration with Cargill was all about doing just that.
Fresh Start Furniture Bank, a nonprofit organization that provides home goods to people in need experienced first hand how devoted Miller can be to helping people. 
After pitching a Facebook Live video to the director of FSFB, Miller surprised her with an event she never could have imagined.
"Little did she know," Miller said, "I called up every single business owner that I knew in Hudson, gathered them at Out of Office co-working space, and surprised her with a Facebook Live video where everyone actually physically came in and donated to them."
This gesture and Miller and Cargill's efforts as a part of the FSFB's "social media dream team" have helped bring in over $60,000 in donations!
"They never want us to leave!" Miller said, laughing. And since they're always looking for more volunteers, even if you don't have social media experience to join the "social media dream team," you can still help out.
"Absolutely," Miller said, "You can be strong too because we actually also need physical volunteers to carry the furniture."
Speaking of great organizations in Hudson, Miller and Cargill also discussed the bustling downtown that's been growing in Hudson.
 "It has really grown, transformed, and evolved," Cargill said, "It is a happening town now."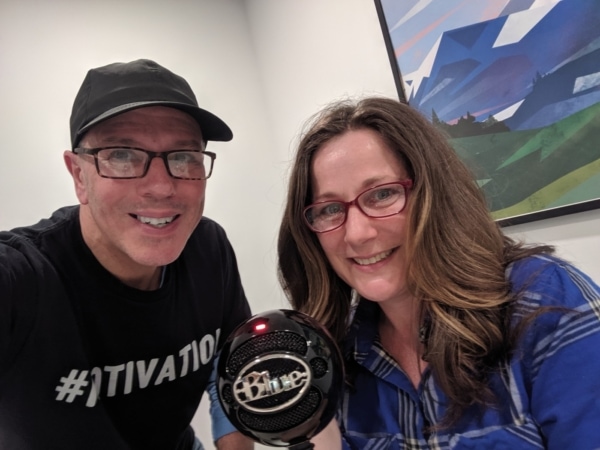 And, of course, how could it not be with the restaurants, micro creamery, coffee shops, and concerts, not to mention the secret bar…
"So, I can say there is a secret bar," Cargill said, "That if you haven't been to in Hudson, you have to ask around and find it. I've been there. I can't say anything else about it – Lysa's looking at me like 'Shhhh.'"
But aside from the secret bar that Miller fondly refers to as "a Hudson thing", one thing that people don't know about Hudson, she says "is that it's becoming kind of a secret Mecca also for the agency scene."
And since we all know that Lysa Miller is nothing if not a people person, "having all these different agencies and creatives here is amazing because it helps every single agency expand their services."
As the podcast came to a close, we learned what's "hot and cooking on the marketing front for Lysa Miller and 3 Media Web."
And no surprise, it's "a lot of partner marketing." 
Whether it's software partners, agency partners, or media partners, Miller and 3 Media Web collaborate with them all.
According to Miller, they are "aligning [them]selves with a lot of other awesome agency related businesses… and using the power of each other's audiences to grow and reach a broader audience."
Doesn't get better than that.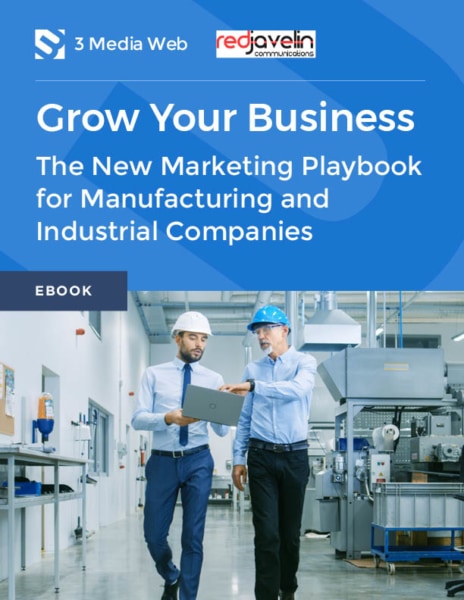 So, what are the take-home points from this podcast?
Authenticity + trustworthiness + a good product = client success

Landing leads is all about connections and doing your best to help people. 

Marketing isn't about faking it anymore; Now it's about being human.

The strategy on every social media platform is different.

Concise videos are a great way to reach people as long as you know your audience.

The new hot destination for business people and companies is Hudson.

Hudson has a secret bar, shhh. 

Bob Cargill said it best, Lysa Miller is "nothing if not a quality human being".
To hear more in-depth information on any of these points, the town of Hudson, or on Lysa Miller, check out Episode 68 of Bob Cargill's Marketing Show.
If you want to connect with Lysa Miller, you can find her on LinkedIn, Twitter, Instagram and here at the 3 Media Web office in Hudson.
Or, Lysa says, "You can find me at Medusa having a beer."
The complete list of "Shameless Plugs" found in this podcast in order: