The (Fairy) Tale of Merging Two Agencies
To merge: To combine or cause to combine to form a single entity.
Sounds simple enough. Like how eggs, oil, water, and cake mix merge to make a yummy chocolate cake.
Or when galaxies accidentally run into each other, they can merge into one.
Or I guess we could talk about companies merging. Personally, I'm really in the mood for cake, but if that's what you're all here to learn about…
And who better to learn about merging from than someone who's done it themselves? And successfully, I might add. Brent Weaver of uGurus sat down with Lysa Miller of 3 Media Web to discuss how to merge two digital agencies.
Now, there is a fairytale version of this story (hint: starts with "once upon a time"), but for the nitty gritty of a successful company merger, this is the place to be.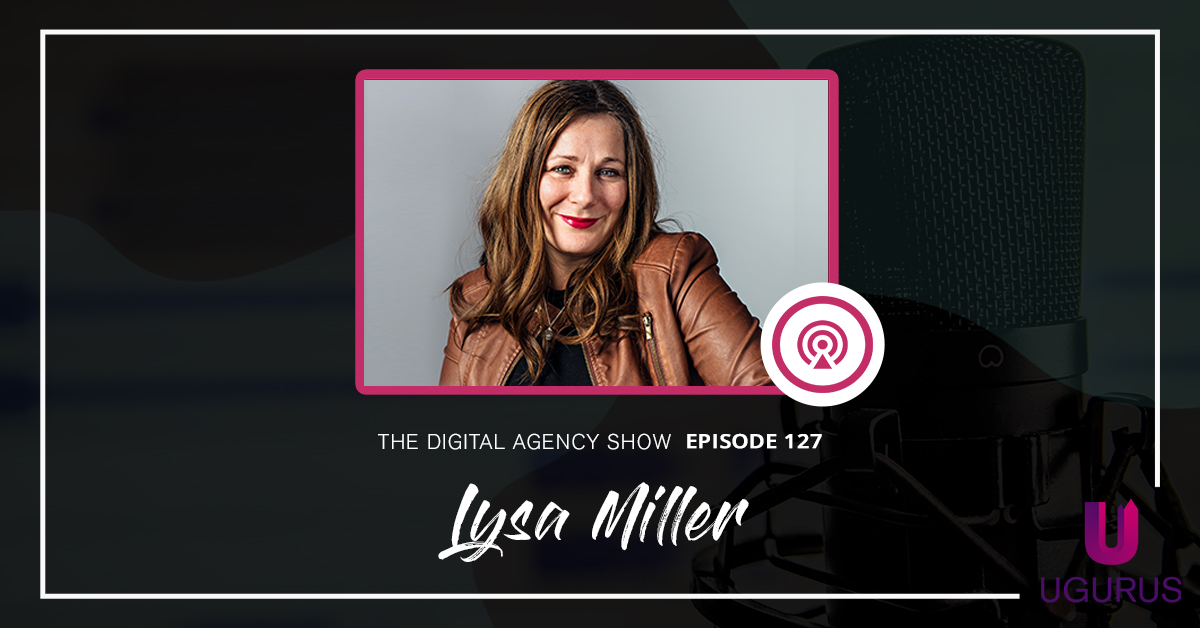 The Merging Galaxies
Galaxy #1: Ladybugz Interactive Agency, founded by Lysa Miller
Notable Stars: Social Media, Marketing, SEO
Galaxy #2: 3 Media Web, founded by Marc Avila
Notable Stars: Web Development
So, now that we've got the set-up out of the way…
In 2010, Lysa started growing and developing her notable stars (star formation can take a while, like a million years). Turns out, a lot of clients who are looking for things like marketing and SEO are also looking for web development. So, I guess, it wasn't exactly an accident that these two particular galaxies collided…
Not long after, they started working together, and Lysa said it best herself, "We were having so much fun, and we just got, you know, all bright-eyed and were like 'we should merge!"
Did you catch that? Bright-eyed? Sounds kind of like starry-eyed? My analogy's not looking so crazy now, is it?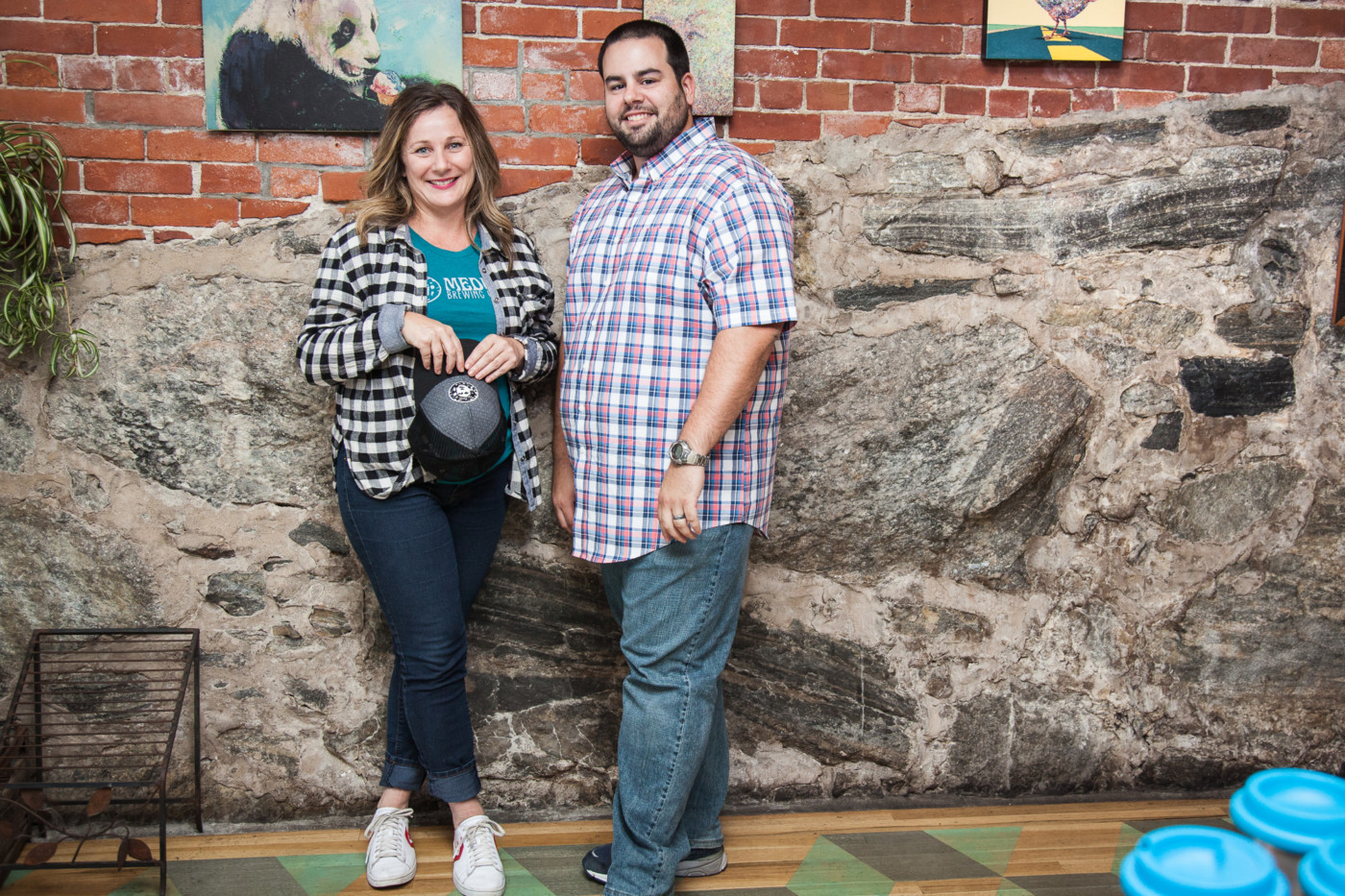 "Lysa, tell us about your pain please…"
Unfortunately, galaxies colliding isn't always (or ever) painless. Challenges are always going to emerge. So what were the biggest problems with the merger?
Well, when you bring two digital marketing agencies together, you bring all of the clients with them. The problem is that when you've got both B2B and B2C clients, the marketing strategies for each are completely different.
"The one thing we had to first do was say goodbye to a lot of our B2C clients," Lysa said.
Business breakups are never easy, but when you bring a bunch of services together, you need to figure out what to offer. As Lysa says, "If you offer too much, you're going to fail."
Luckily, there is one way that you can soften the breakup. If 3 Media Web had a company that called them for support or minor problems, Lysa and Marc would sell off the client to a company that better fit their needs. "We helped another agency grow where they were strong," Lysa said, "And it was fun!"
But, how did they decide which clients they were going to say goodbye too?
The most obvious answer: They looked at which clients brought in revenue and had the potential to grow with the company.
The less obvious answer: They bid farewell to the clients that weren't a perfect fit for the business and where we wanted to go.
"We wanted to work with professionals who really understood the digital landscape," Lysa said, "We really wanted to focus on partners."
Now what have we learned from this?
You may have to put your ego aside and say goodbye to some of the things you love.

Merging your company is a great excuse to get rid of clients that don't suit you, and find them agencies that do that better. Win-win.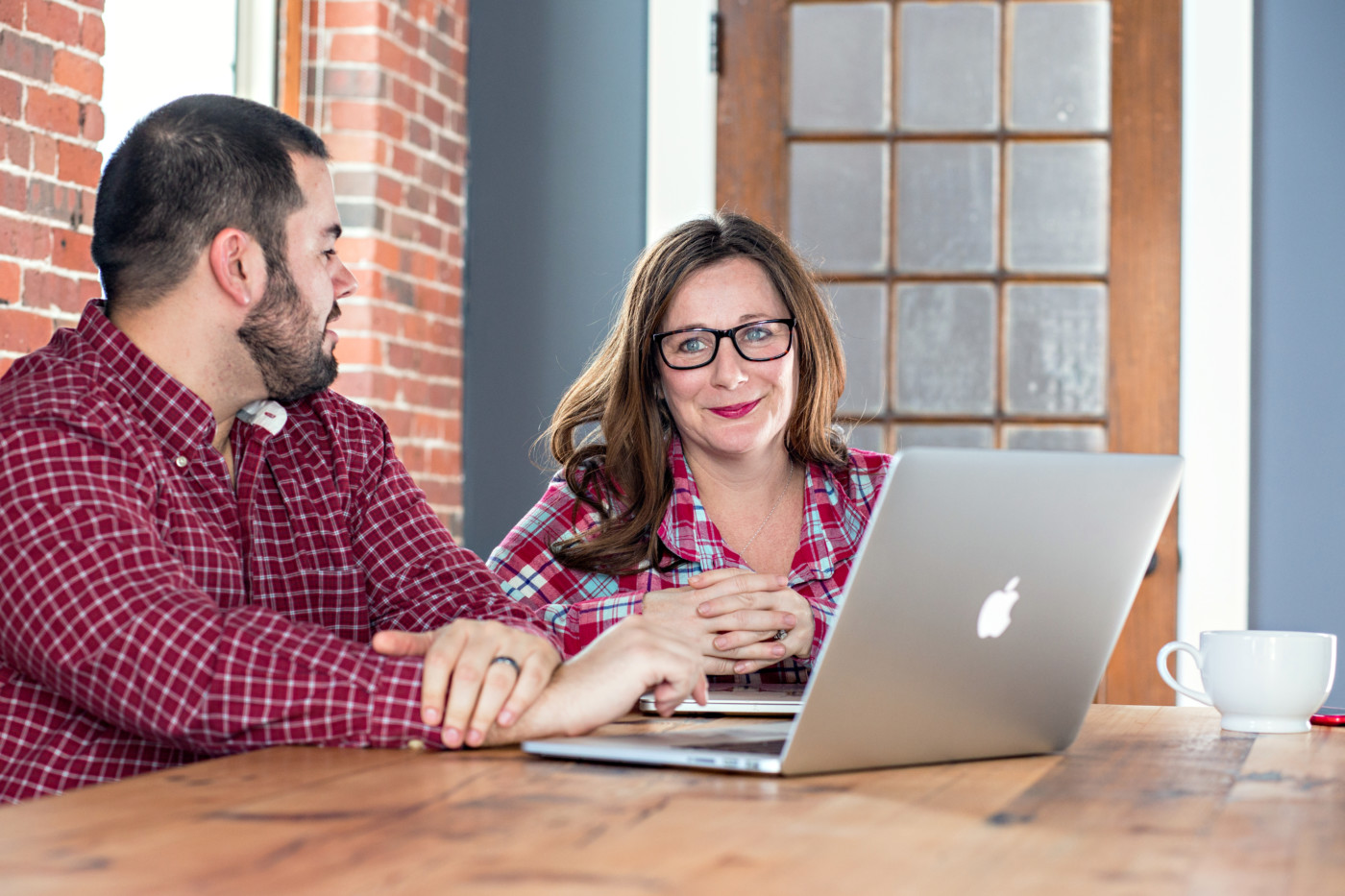 The Culture Merge
If only one could figure out their services and be done with it. Sorry, no. You've got to merge the company cultures too.
Galaxy #1 Culture: 5 local employees; 2 remote employees
Galaxy #2 Culture: …everyone's remote
Solution: Why don't we buy a building and just put all of our people in it?
Slight oversimplification. When they started, there were only a few people to fill said building. So, they turned it into a coworking collaborative environment, bringing other businesses into the free space and finding a way to include their remote employees.
While most of the 3 Media Web team is local now, Lysa and Marc have a great way of making their remote employees feel like they're in the office as well.
Team Lunches.
Yes, that includes the remote workers. 3 Media Web has regular
lunches where everyone, no matter where they are, sits down on a Zoom call to eat.
Quarterly Meetings.
Once every quarter, all the local 3 Media team members gather in their conference room for a call with their remote workers. These meetings are used to talk about the company and its finances in an open and transparent way.
Which brings me right into my next point…
Open Book Finances
"So, that was my business partner's idea," Lysa said. Marc, we're looking at you.
During these quarterly meetings, they'll open up their financial statements for the
company to see. "We show where we were last year versus where we are this year.
We show our profit and losses, you know, what we need to focus on," and it's all to show to the company that they are a team.
"The employees are happy, and they love it here," Lysa said, "They feel inspired and that ends up being the best experience for the clients."
Sounds pretty good, huh? "It's all about the team and the culture."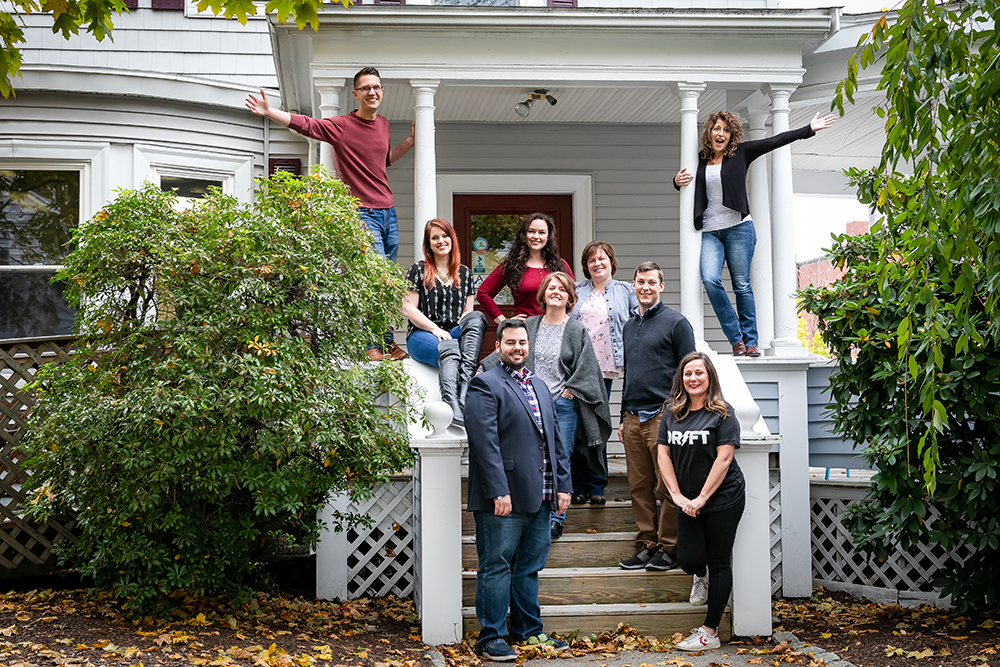 Everything is a team effort at 3 Media Web, and that's the type of culture that Lysa and Marc have strived. Their list of wants comes before making the most profit, and those wants all boil down to ensuring a good culture with lots of benefits.
"We force people to take a vacation because otherwise, they won't take it!" Lysa says, telling Brent her elaborate plan to force Marc and all of their employees to take their vacation time.
The problem is that it's difficult for the owners to just up and leave. There are always going to be people calling, and as long as the company is still running, someone's always going to have questions for the owner.
But Lysa came up with a solution: "Well, the only way we can really shut you down is if we shut the company down, and [Marc] was like 'Okay!'"
So, for two weeks every year, one at Christmas time and one over the Fourth of July, all of 3 Media Web shuts down to take a vacation. It was perfect because those are the times when they would have the least customer interaction anyway.
The culture of the business is the owner's responsibility, and as Lysa says, "Investing in the company and the people, again, is really the most important thing you can do."
Guess What? You Successfully Merged! Now what…
It's time to market yourselves. So how did Lysa do it?
"I would break our lead generation into three different categories," Lysa said.
SEO. i.e. whatever comes from the website: blogs posts, content, etc.
Clients We Already Have. Turns out they're also good for referring you to other
companies in need.
Business Development. "The clients that know us or see us at an event or in an
article." Pro Tip: Get out there.
"Relationships are the most important," Lysa says, and she knows that first hand.
One interesting thing about 3 Media Web…80% of their clients have women as the major decision-makers.
"Ladybugz targeted women," Lysa says, and that was something that she brought with her when she merged with 3 Media Web.
Before the merge, Lysa had done many events for women at her house. When she joined with 3 Media Web and had to move, she wanted to create a network of women to help and support each other.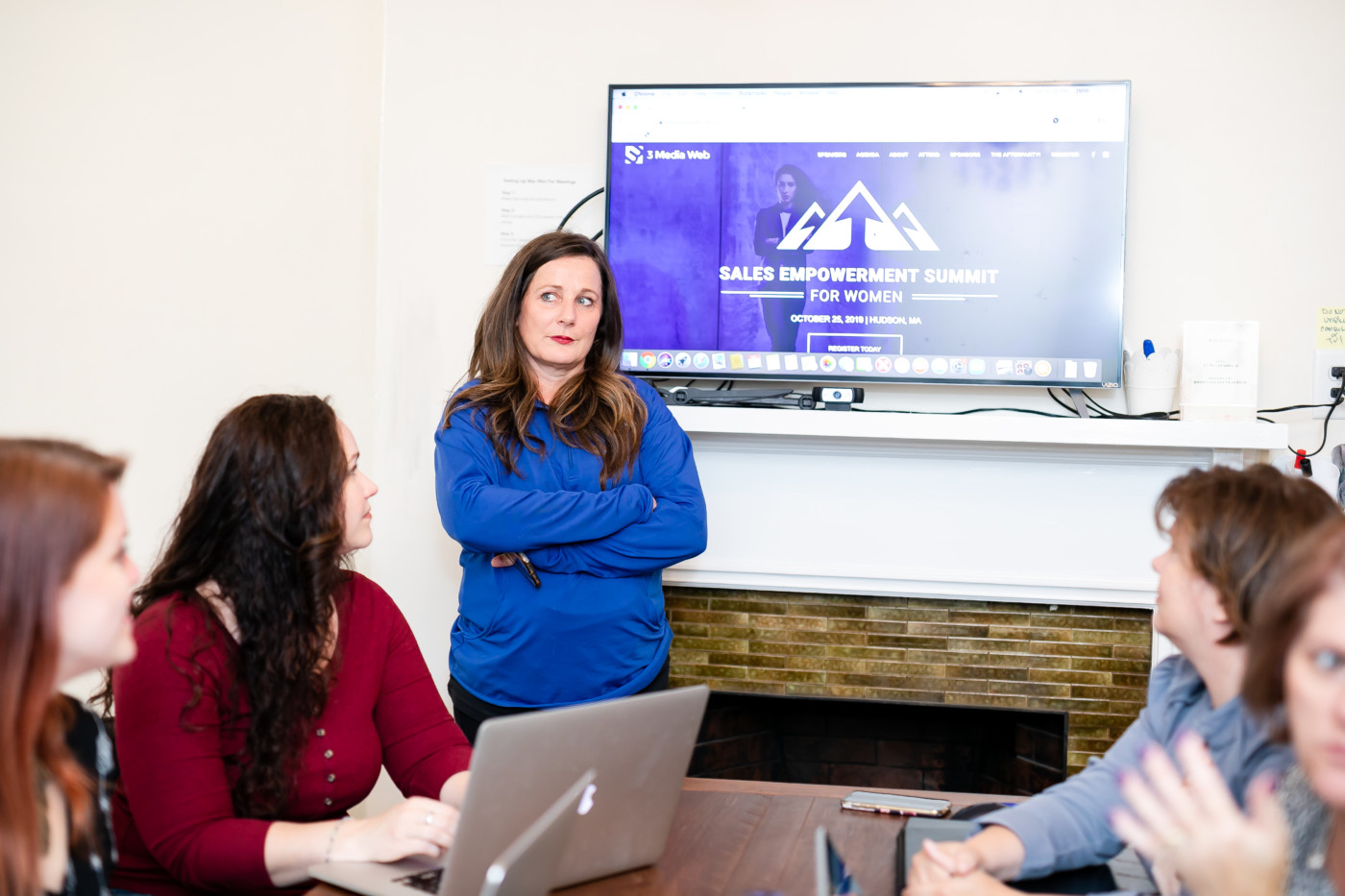 It all started with an online group.
Now, the Metrowest Women's Network is 3500 strong with monthly events all geared towards networking, thought leadership, and education on business and sales. It's not only a great way to find support, but it's a great way to connect with potential clients and to help others connect with clients.
You want to "provide value to the customers you want to get," she says, and that's exactly what they've done.
Light-Speed Round!
Okay fine, they called it a lightning round…
What is the best advice Lysa's heard? "Don't focus on what you can't do, focus on what you can do."
What personal habit contributed most to her personal success? "I like to be the life of the party!" Lysa's super social, and as the person who will go literally anywhere with you, this has served her well when it comes to networking.
Most valuable internet resource, tool, or app? Google Calendar. "I use it to organize my life," she says.
Book recommendation? "Anything Gino Wickman." More specifically, this includes Traction, Get a Grip, and Rocketfuel.
So there you have it! Some insight into what it takes to successfully merge two companies and a great metaphor to go with it.
If you want more information, you can listen to the complete podcast or contact Lysa yourself. Search for her on LinkedIn or find her on Twitter @lysapreneur.