The Right WordPress Integration Could Help Your Business Grow
Quick Summary:
What does it mean to integrate two software tools together into one unified solution? It means your business system gets smarter, faster.
As the digital world shifts to become more and more automated, WordPress integrations, and other software integrations, make it easier for businesses to stay connected throughout the entire customer journey.
One software integration could be the difference between spending hours on data entry, and spending valuable time closing more leads.
What is a WordPress integration?
What does it mean to integrate two software tools together into one unified solution? It means your business system gets smarter. Rather than manually updating one software tool with information from another, software integrations let the two systems talk to each other so your information is automatically synced or updated.
There are a number of simple software integration methods, such as a HubSpot WordPress integration, that make it easy to streamline your internal processes.
Software Integration Methods to Get You Started
Plugins –– Simple tools designed to work within your CMS, especially

WordPress

.
API –– Like a waiter is a middle man between the kitchen and your table, an API bridges the gap between two different software systems.
Webhooks –– Event-based, rather than code-based connects that use triggers to activate third-party software systems.
Good Customer Experience Relies on the Best Tools
Software integration tools are now more important than ever, as automated solutions make it harder for smaller, less technologically advanced teams to compete. Every Google Core Update, for example, makes search engine optimization experts and PPC campaign managers rely more heavily on AI and machine learning.
All of this is leading to a tighter focus on the customer experience. Digital experience optimization is the best strategy forward, as it combines web design and digital marketing best practices together into a unified solution. That unification happens with the use of software integrations. Even data integrations can help your business get better at reporting. Tools like Google Data Studio can combine all of your data into one dashboard.
Connect the Dots to Connect More Customers to Your Business
A WordPress integration is simple, it connects the internal systems of your business, those tools you use on a daily basis such as your website and an email marketing platform, so you can focus on finding more customers.
Stay connected as the world of digital marketing and web design shifts to automated solutions. The right software integration can be the difference between wasted time and a new customer.

Need a software integration solution for your business? 3 Media Web is here to help.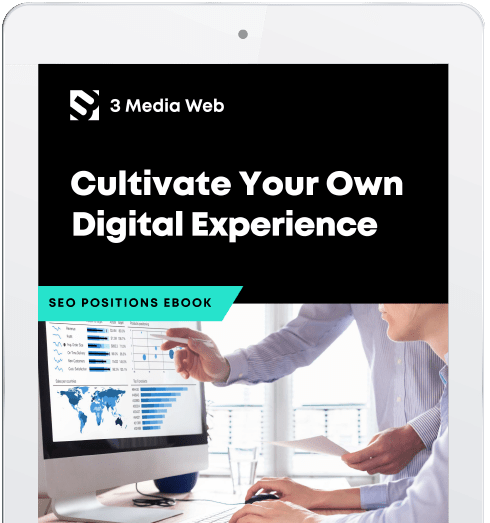 Join Our Email List
Sign up to receive our newsletter