3MW Launches New Brody Professional Development Website
Located in Pennsylvania, Brody Professional Development is a global training and coaching organization that enables individuals and organizations to boost performance. Their methodology uses a system that not only influences and inspires but also empowers those with whom they work to unleash their potential through support and long-term development.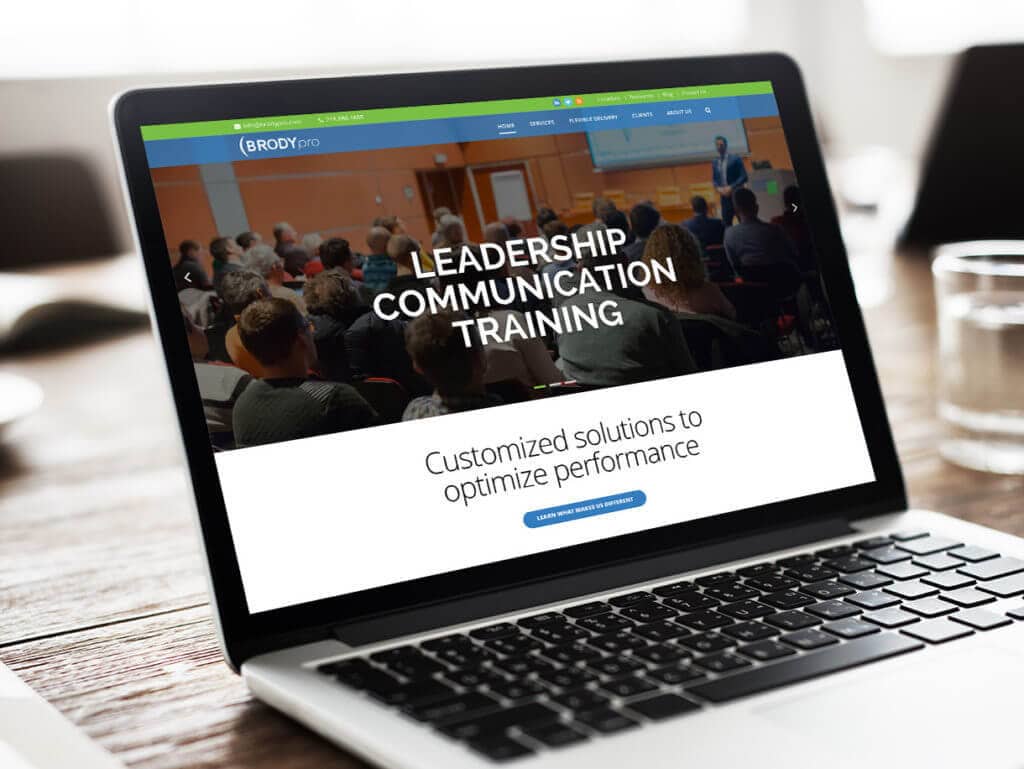 3 Media Web facilitated discussions that helped the client to create a unified vision which honored the past while embracing the future. We reached their goal to create a new brand and website that meets the needs of Fortune 500 companies.
Attention-Getting Images
The photos are dramatic, large, and hone in on the crucial areas of service, starting on the home page with an image gallery that features Leadership Communication Training, Executive Skills & Coaching, and Consulting.
Differentiation Clear and Defined
3 Media Web created a graphic illustration of the BrodyPro Solution Arc of their Six Steps of Engagement with their clients. This describes the process clearly while establishing the BrodyPro difference.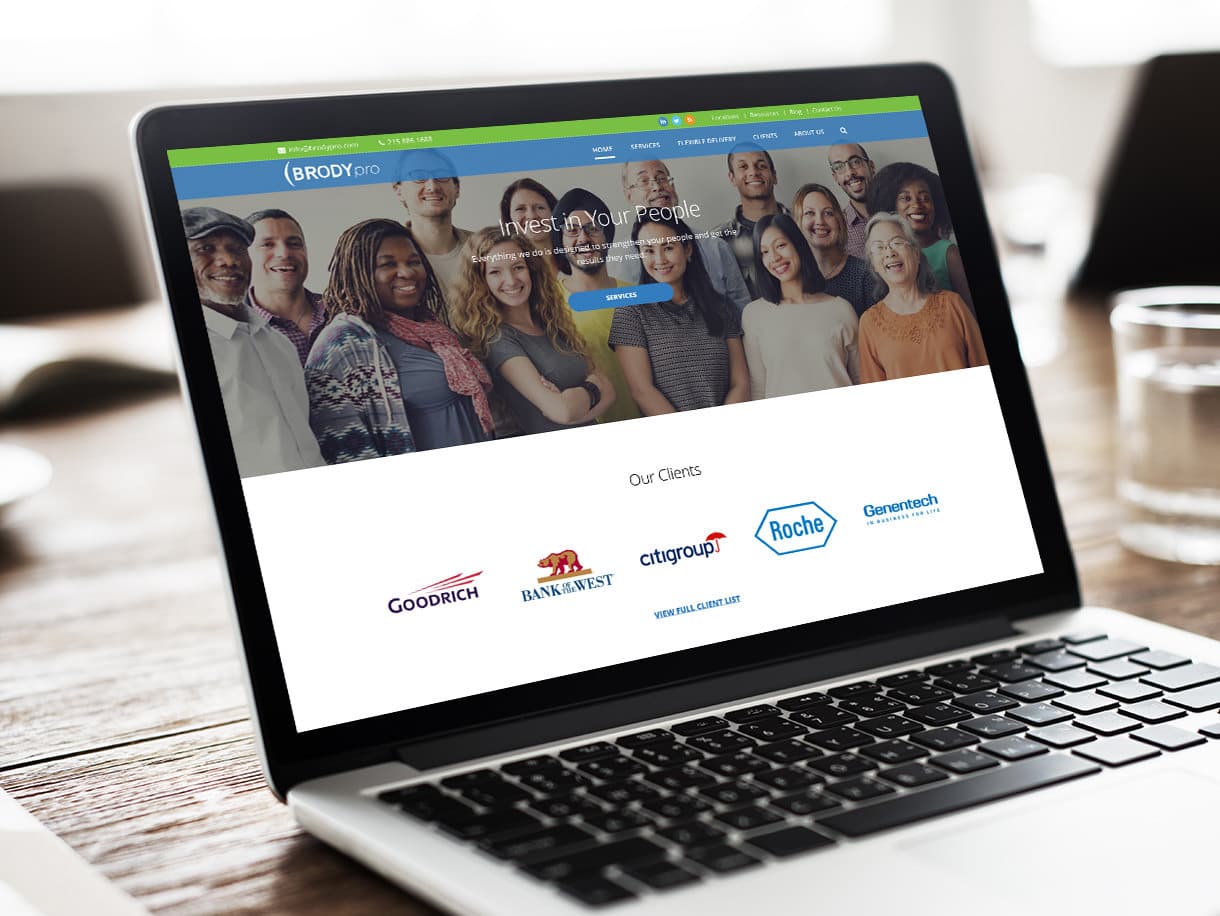 Dramatic Testimonials
Sprinkled throughout the website, attention-getting testimonials confirm the results-oriented methodology of the BrodyPro system.
Learning Bursts
One of the options for receiving BrodyPro training is Training in a Box, which is featured within the Flexible Delivery section. It reinforces the company's differentiation with an original, internal training program, shipped to clients when, where, and how they choose.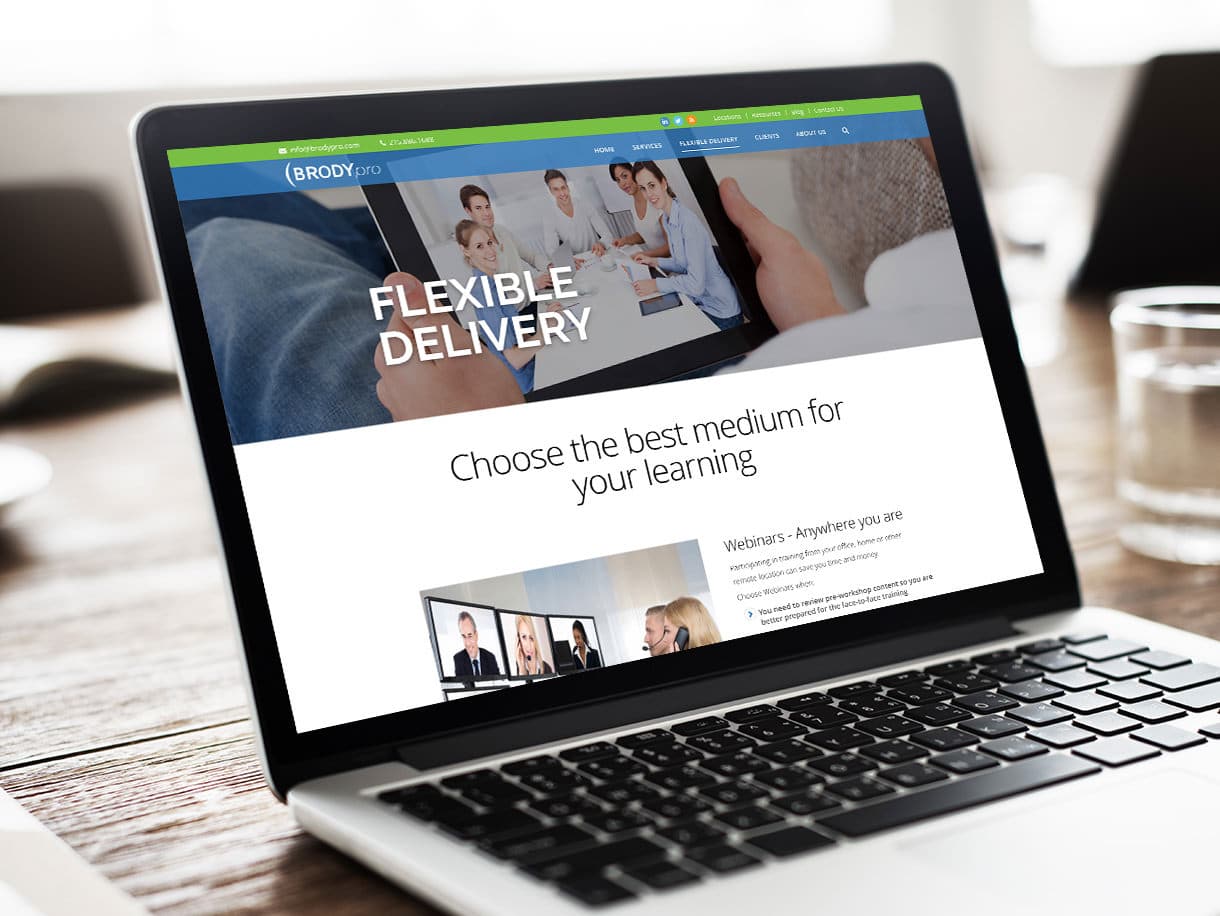 Hubspot Integration
3 Media Web integrated BrodyPro with Hubspot to automate certain marketing activities within the buying cycle. Customized content is sent to those from the merely curious to those who are ready to make a decision.
The new BrodyPro website launched a new brand that communicates vital information necessary for potential clients to choose Brody Professional Development for all their training and coaching needs.