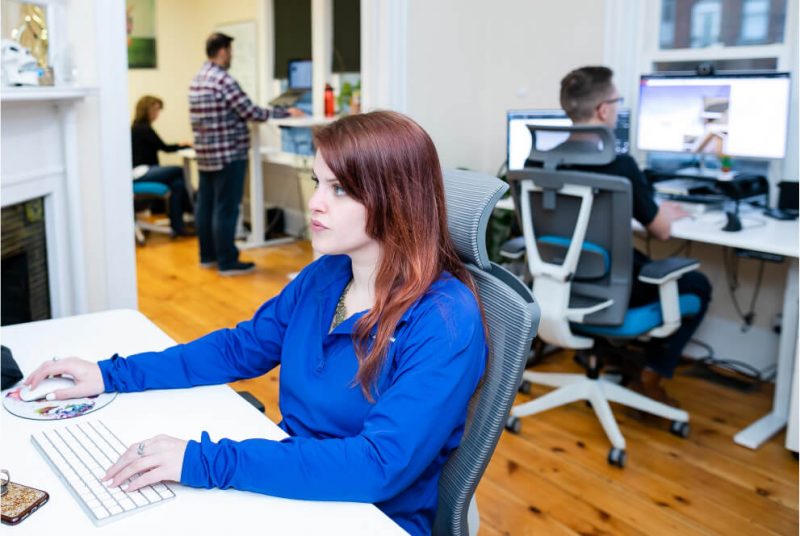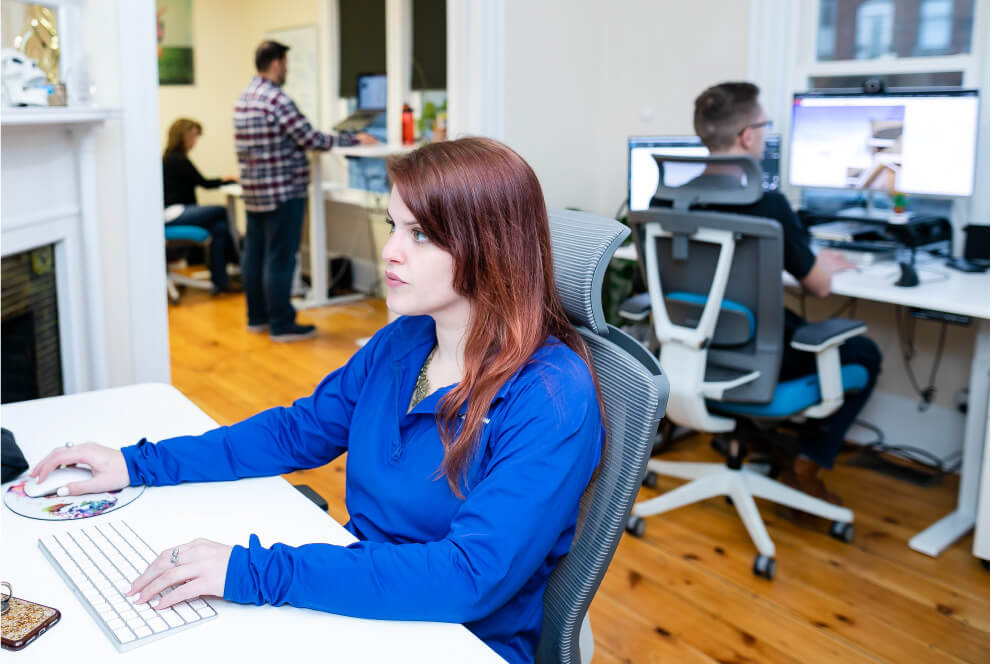 JoB Description
3 Media Web is looking for a Web Designer with at least 3 years of experience to work with our in-house creative team, crafting UX solutions for our clients and internal marketing team. Are you a designer that can expertly collaborate across teams to solve complex problems, create experiences our customers love, and drive results for their business? Are you creative, comfortable being client facing, and able to work independently?  Do you love designing modern, accessible websites for B2B companies?  If so, keep reading!
While your design skills are of critical importance to your success in this role, your ability to communicate professionally, effectively, and appropriately with clients and team members is of utmost importance – regardless of who you are receiving feedback from or who you are giving feedback to.  Like all fast paced agencies, there are sometimes tight deadlines that require extra effort be put in during the week.  We balance that as much as possible to prevent burnout and overwork by leveraging our highly effective resource management process and generous PTO policy.  Our goal is not to work you to oblivion.
We are committed to creating an accessible, diverse, and supportive work/life environment. We recognize diversity and cultural competence as essential components of success in both business and life. We recognize that everyone is still growing and learning in their roles and promise to support you however we can.  If this is the type of environment you are looking for, we encourage you to apply and to show your strengths in these areas!
Responsibilities
Manage the creative process from concept to completion, working closely with stakeholder teams during design and development phases to ensure project UX goals and deadlines are met.
Execute on all phases of the strategy and design process, including wireframes, information architecture, design concepts, documentation, QA, and communication with our internal development team.
Proactively identify and suggest solutions to resolve user experience problems and friction points.
Prioritize and manage multiple projects and deliverables concurrently and deliver on-time.
Lead the creation of web solutions by using a range of skills including: user research, interaction design, visual design, accessibility considerations, and information architecture.
Design responsive and adaptive websites and user-interfaces.
Assist with other tasks and projects as assigned.
Requirements
Portfolio demonstrating experience designing thoughtful, innovative web experiences for medium to large-scale clients.
Exceptional collaboration skills. High degree of creativity, empathy, and passion.
Stellar communication skills (storytelling, visualization) to enlist support for initiatives and ignite enthusiasm to execute. Able to drive clarity on the largest and most difficult projects.
Highly proficient in the use of design and prototyping software (Adobe Creative Suite, specifically XD for website design).
Deep knowledge about web and mobile UX patterns, best practices, and emerging technologies. Understanding of HTML/CSS.
Excellent organizational skills. Able to switch between tasks across projects.
Experience leading projects and working directly with medium to large-scale clients.
Able to give and receive feedback and interpret critique to enhance project outcomes.
Some Details
This is a full-time position.
We have offices in Marlborough, MA, and Grand Rapids, MI, but remote work is possible.
You must be able to work in the U.S legally.
We offer a full benefits program, including parental leave, generous PTO in addition to two-weeks of paid shutdown, flexible work schedules, health insurance, and more.
Previous web agency experience is required.
About Us
3 Media Web is an award-winning digital experience agency. We specialize in designing, developing, and promoting websites for medium- and enterprise-level clients on the WordPress platform. We were named the best places to work in Boston.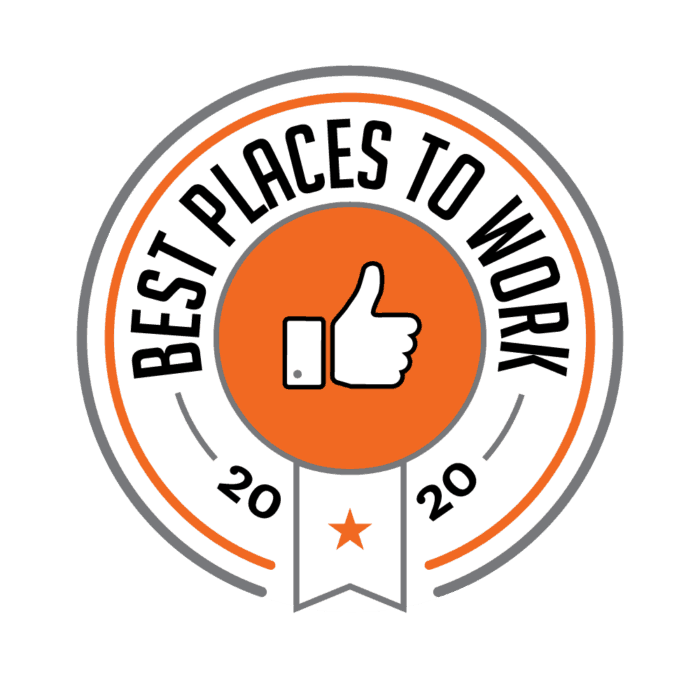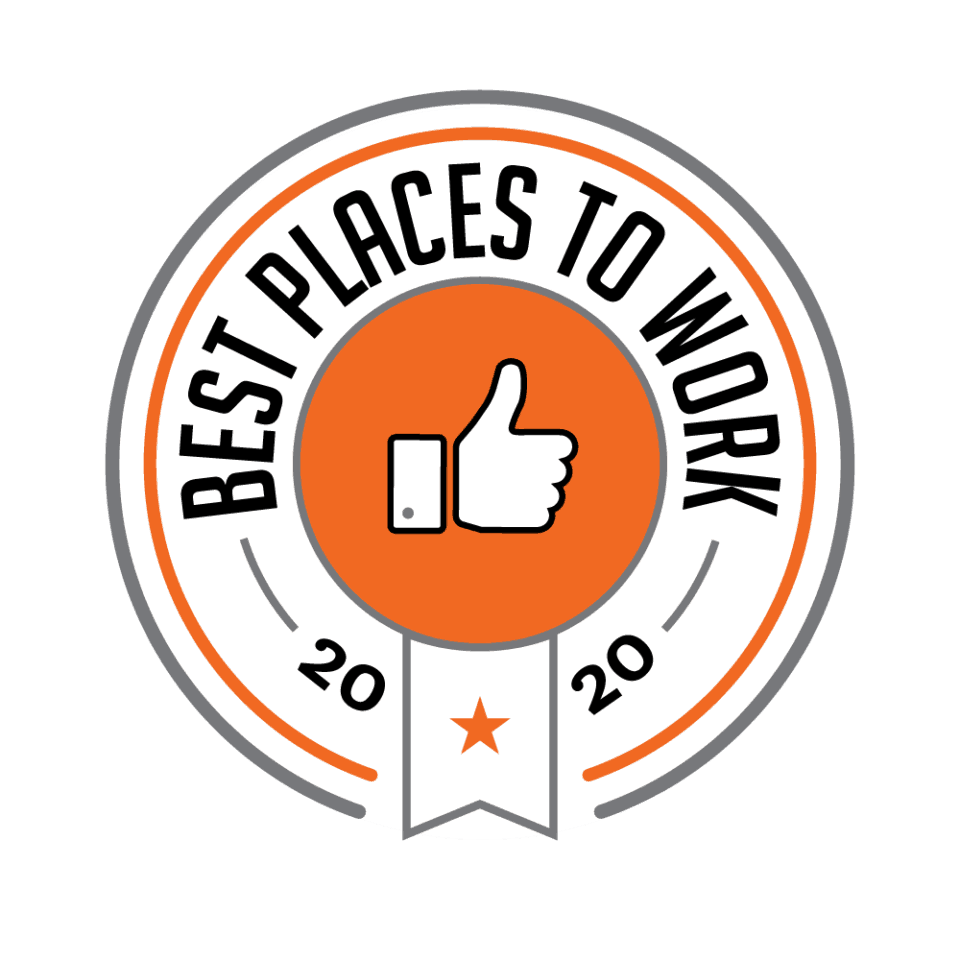 Named Best Places to Work
3 Media Web took the award for the "small business" category and 14 other winners across the USA.