Navigating the Ups and Downs of Agency Growth
3 Media Web's Partners share their journey on the Businessology Show
Balancing growth and the business development process with sustainability and the desire to stay true to your company's core values is an issue most companies will face as they begin to scale. 3 Media Web partners Marc Avila and Lysa Miller recently sat down with Jason Blumer for an episode of the Businessology podcast to discuss an organic and strategic approach to growth, sales, new business, profits, client relationships and performance, and how to build strong working relationships and communication within your agency.

Healthy Partnerships in the Business
It might sound like a cliche, but the old adage about good communication – between agency partners, staff, and clients – persists because it is true. At 3 Media Web, practices like daily standing meetings and spending time outside of the office to socialize, reconnect, and discuss ideas and future goals can help foster an environment of trust, creativity, and friendship that ultimately crosses over to the clients and influences how to approach business development and growth as an agency.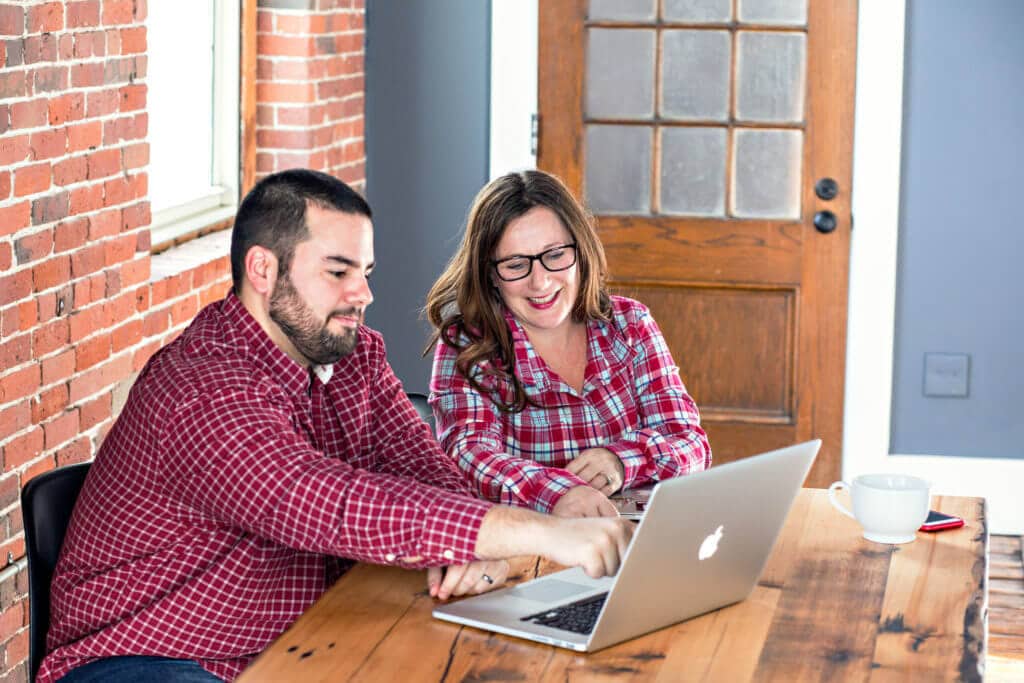 Building Trust
3 Media Web's core value is built on trust, where the partners work to develop a personal bond with clients. Prioritizing strong relationships with core clients helps to determine the best strategies for moving forward and managing growth, in a way that makes the most sense for agencies and clients.
A strong social presence allows a company to foster connections and talk about services provided to clients on a day to day basis. When you provide ongoing examples of your work, clients get to know exactly the type of services you provide and to what type of clients you service or are aiming to service.
When an agency is built on a strong foundation of trust and reliability, taking a measured and thoughtful approach on how to scale and maintain value for clients is another top priority.
Creating a Rockstar Team
The first step is to start internally and focus on strengthening the team from within. Once a collaborative team is in place, a few key steps in developing an effective strategy include:
Adding a high-level internal team member to help run the company and devise ongoing strategic goals
Restructuring the sales process
Focusing on how to offer the most value
Refining and cultivating a client base that aligns with your agency's strategic and financial goals
Slow Your Roll
When it comes to growth, the "bigger is better" mantra typically wins the day. For some agencies, that can translate to prioritizing raising as much capital as possible as quickly as possible, sometimes at the expense of operations and customer service. Other agencies may approach growth by bringing on board as many clients as possible regardless of size or strategic objectives.
While there is no right or wrong answer, and while every agency works differently according to their core values and creative and business objectives, a "slow growth" approach is sometimes the best approach for many agencies. To offer the most value and yield the most responsible growth and revenue, focusing on medium to large clients may be the most logical and profitable model for your agency.
This approach can lead to seemingly counterintuitive steps like cutting the client base by a third in order to transition away from smaller clients that make up less than 10 percent of your revenue base.
Think Big, Act Small
Some of the major steps an agency can take to pivot or realign strategic goals include:
Let go of clients that no longer fit your ideal client profile
Dedicate more resources and focus on mid to large size clients with larger business needs
Offer smaller clients the possibility to grow with more web and digital marketing services
Offer assistance with the transition of smaller and less compatible clients and accounts to other local agencies, which could help the pivot to larger scale clients proceed more smoothly while ensuring ongoing trust and reputation for service within the community
Prove Your Work: Show Progress to Clients Using Data
An effective digital marketing strategy goes hand-in-hand with web development and a successful end product for clients, their own customers and their own users. Everything might begin with a well-designed and user-friendly site, followed up by a targeted and effective content strategy; however, in the digital world, building it does not necessarily always guarantee that they will come.
Data essentially works as the hard evidence or proof that clients need in order to see the value and ROI of the work you do. From how many people actually engage with your websites and social media, to how many conversions have resulted from a single piece of content, data helps marketers figure out how well their work and efforts are performing.
Strategies also come from letting clients and their agency partners understand user behavior and engagement patterns, targeting users and potential customers by specific parameters such as geolocation, age, interests, shopping preferences and more.
In addition to helping you offer better value and do your jobs better, data gives your agency the opportunity to increase the cost of service, show the competitive analysis to the clients right from the beginning of service, and increase trust between the agency and your clients.
There are many factors that contribute to an effective and successful growth strategy for agencies and clients of all sizes. Embracing the process of trial and error, and finding the right balance between data, technology, and good old-fashioned relationship building are all good places to start.