Saber1 Technologies realized their need for a new B2B website and that it required more than just a new, clean design.  It was key to create a navigational structure that would showcase their extensive product line and make it easy for their web visitors to search for the high-end digital imaging products and accessories they were looking for.
Saber1 required a B2B website that would include an online catalog.  That catalog needed to encourage prospects to call and speak with a Saber1 engineer, rather than select a product on price alone.  More importantly, not make that decision without considering the cables, lights, filters or lenses, or even software that the product needs to work correctly.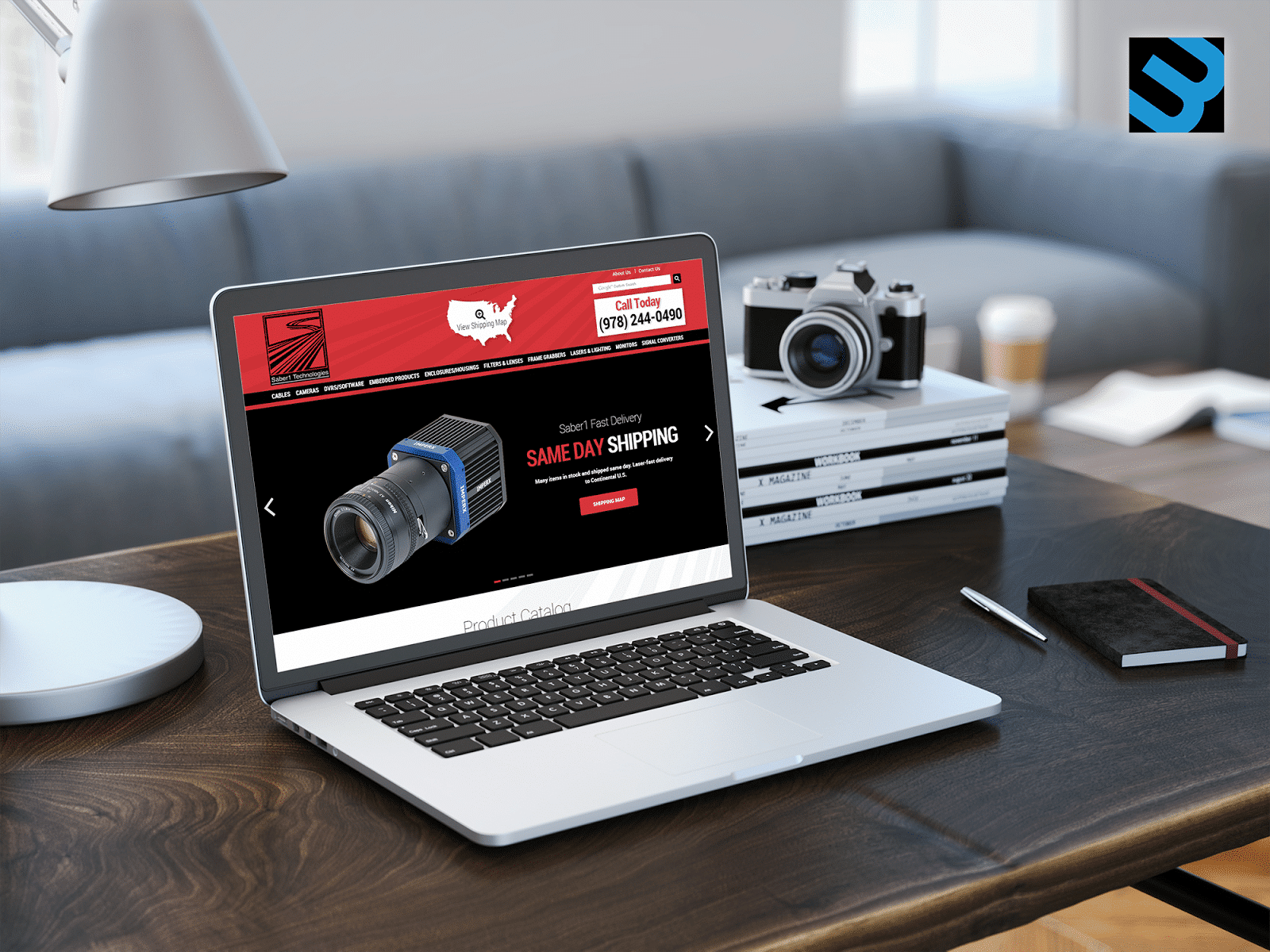 B2B Website Design – What We Did
To improve internal processes and provide the tools that are of central importance in the digital imaging systems marketplace, we
Built a robust product catalog database that visitors can easily search by longtail key phrases, and one that they can also browse through the extensive Saber1 product line, while maintaining the company's existing SEO rankings.

Encouraged one-on-one conversations between scientist and/or engineer and Saber1 specialists by adding a Live Chat to the site.

Added a prominent call-to-action (Call Today!) that prompts a phone discussion.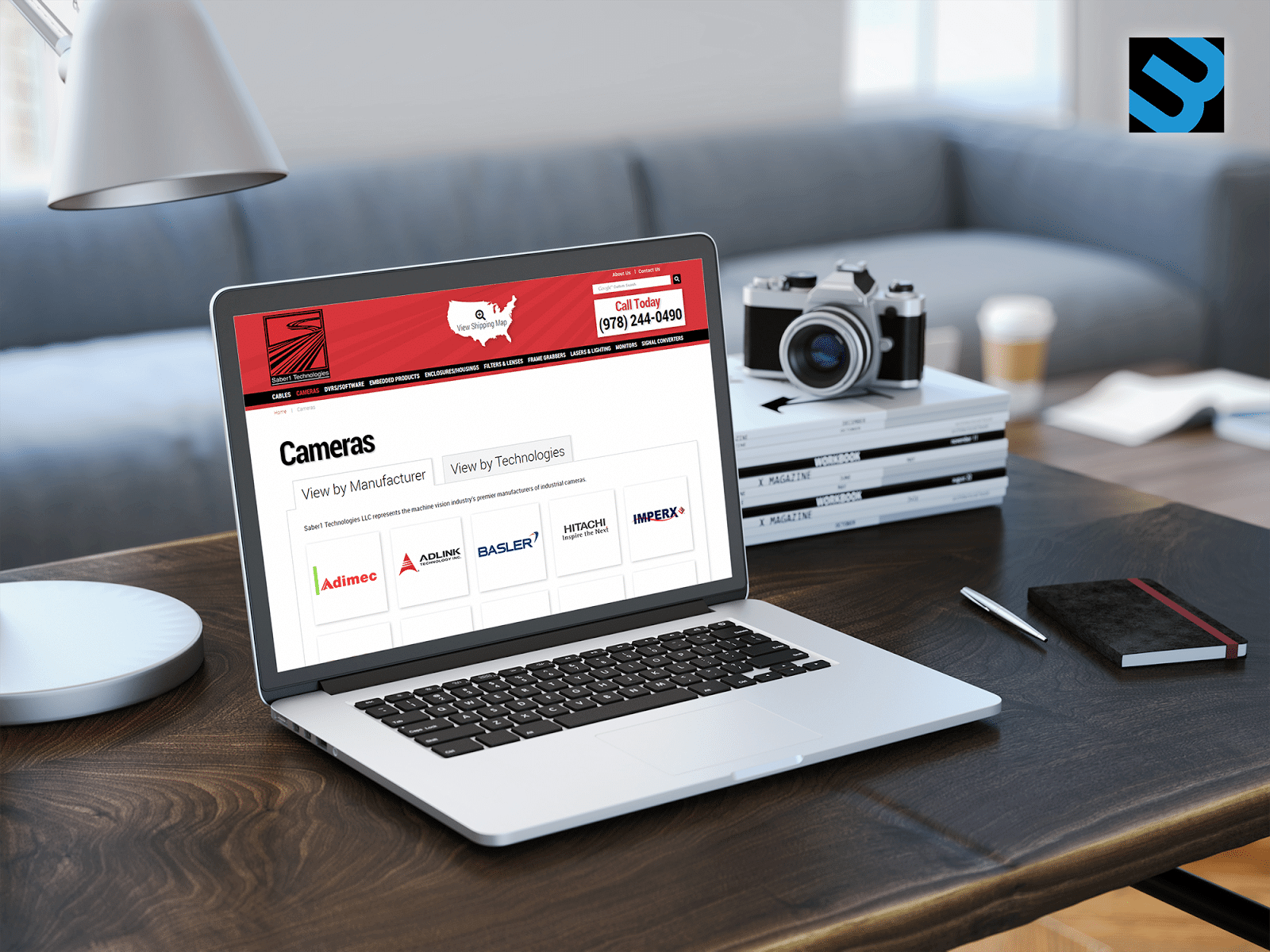 To improve the site experience for clients and prospects, the site features:
A tool that allows clients to login and manage their own products using the backend.

A bold and dynamic, updated design that appeals to their target market and is easy to navigate.

A Shipping Map that specifies the number of days a shipment will take to reach the buyer.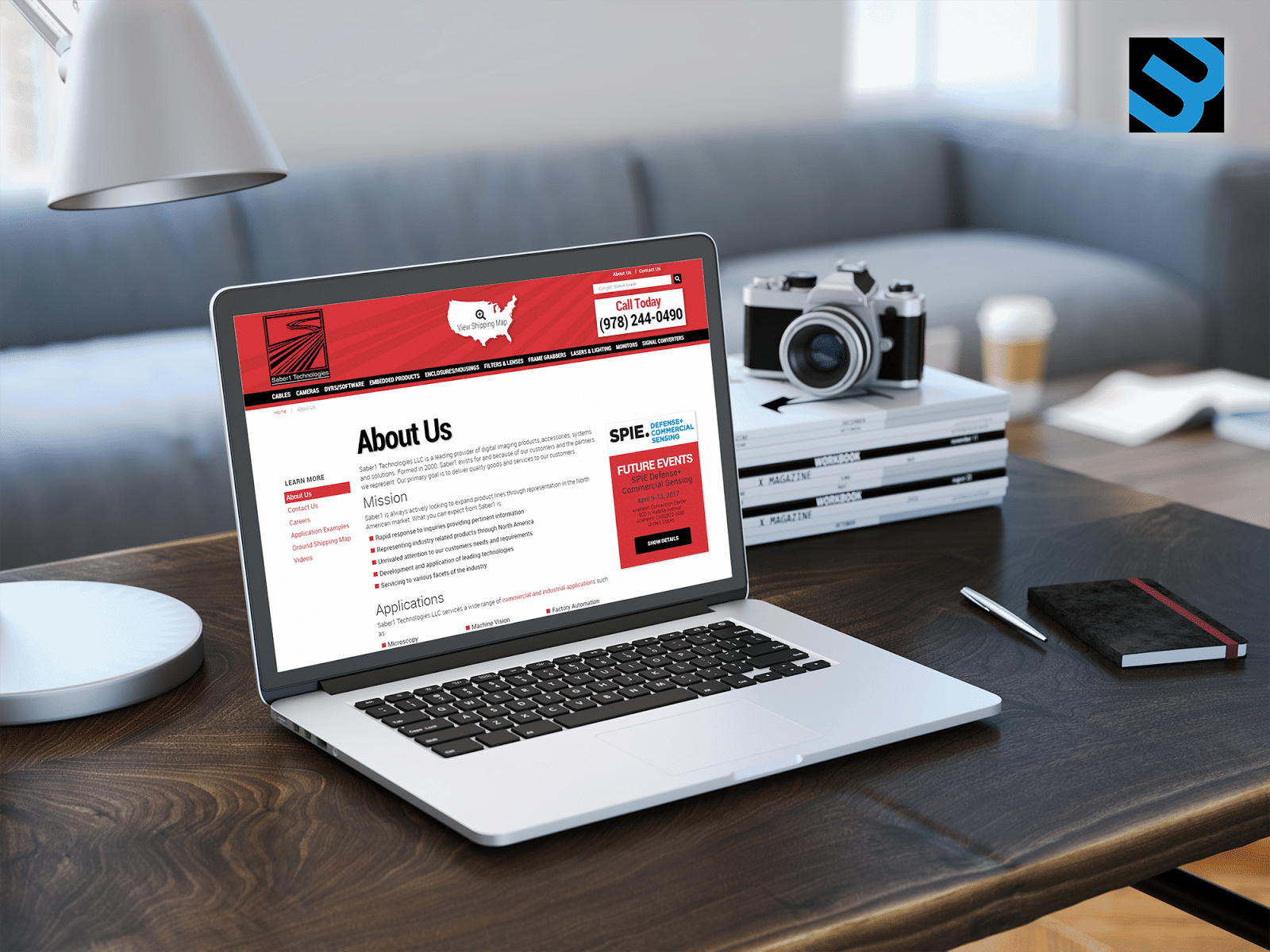 The new Saber1 website is easy-to-navigate, compelling, and underscores the company's philosophy of providing products packaged into unique solutions.
Want to see more for yourself? Check out our project write up and view the website.
ABOUT 3 MEDIA WEB
3 Media Web is a Boston area website development company. We partner with companies and agencies to build beautiful, responsive websites. Our web skills run deep. HTML5, CSS3, jQuery, Bootstrap, responsive, WordPress: We speak all those languages. Whatever you've got, we can build it. Whether you already know exactly what you want out of your website or you're just starting a new web project, we're the web development team you've been looking for. Contact us to learn more.