NuPark is a leader and innovator in parking management. They created a cloud-based solution for all aspects of parking operations from permitting, issuing and enforcing citations, and verifying parking permits with license plate recognition … to real-time data analysis and tools to enhance space utilization. The extent of their services required a website that could accommodate concise explanations of each. In addition, the website needed the capacity for future growth.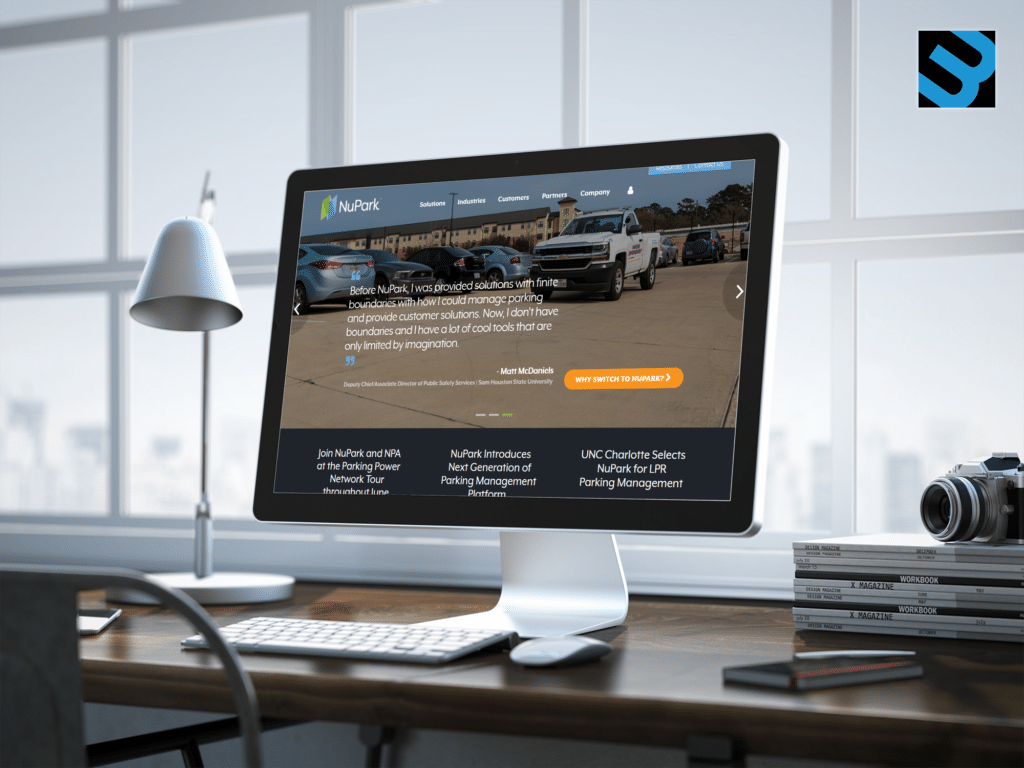 A Collaborative Effort
The NuPark website was a cooperative effort of several parties, who successfully collaborated on the various parts of the project. 3 Media Web was brought into the project by Red Javelin Communications, who did all the messaging, public relations, and overall management of the project. 3 Media Web developed the creative strategy for the website, along with the design and front-end development. We handed off the design and the code to the NuPark in-house team to complete the build-out and CMS integration.
A Fresh, Updated Look
3 Media Web designed a mobile-responsive website for NuPark with a clean, easy-to-use navigation. A new logo was developed that compliments the bright color palette of the website. Our design team created custom icons that clearly point to concise information about each of the specific services provided by NuPark. Photographs were taken by a NuPark marketing staff member, under the direction of 3 Media Web. These custom photos are used throughout the website.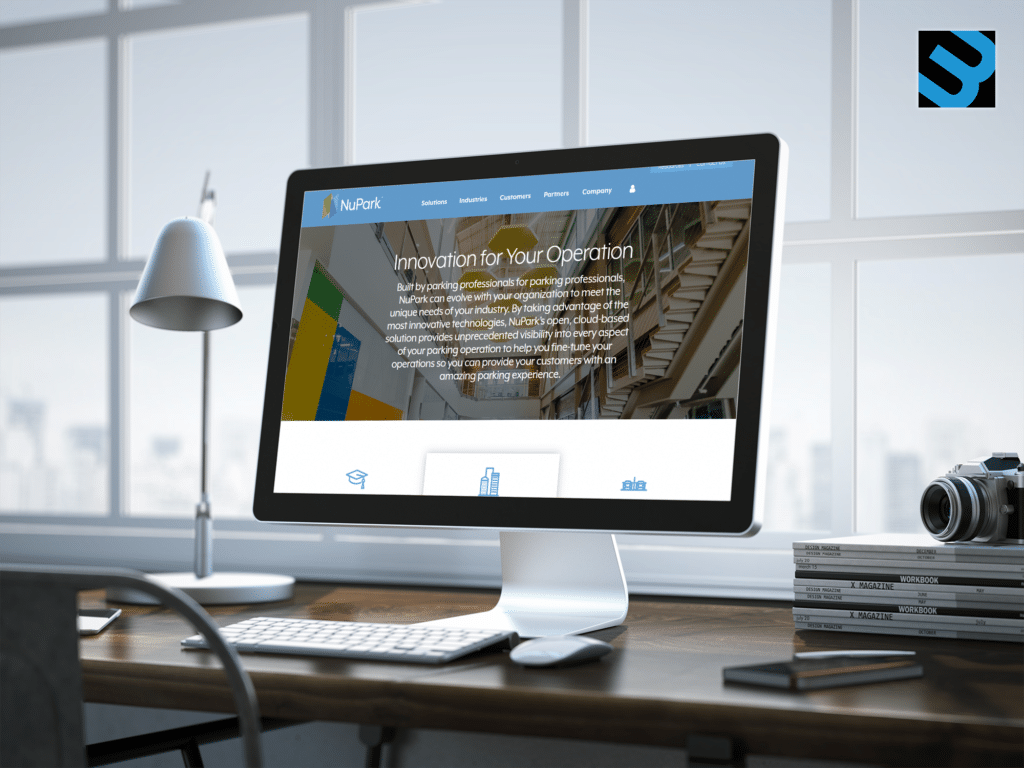 Coordinated Messaging and Navigation
The NuPark message is complex because of the diverse services the company offers. The design, with customized iconography, features a particular service and then navigates down to clearly explain the different aspects of that service, each highlighted with a unique icon. The result is an easy-to-navigate website with a clear message.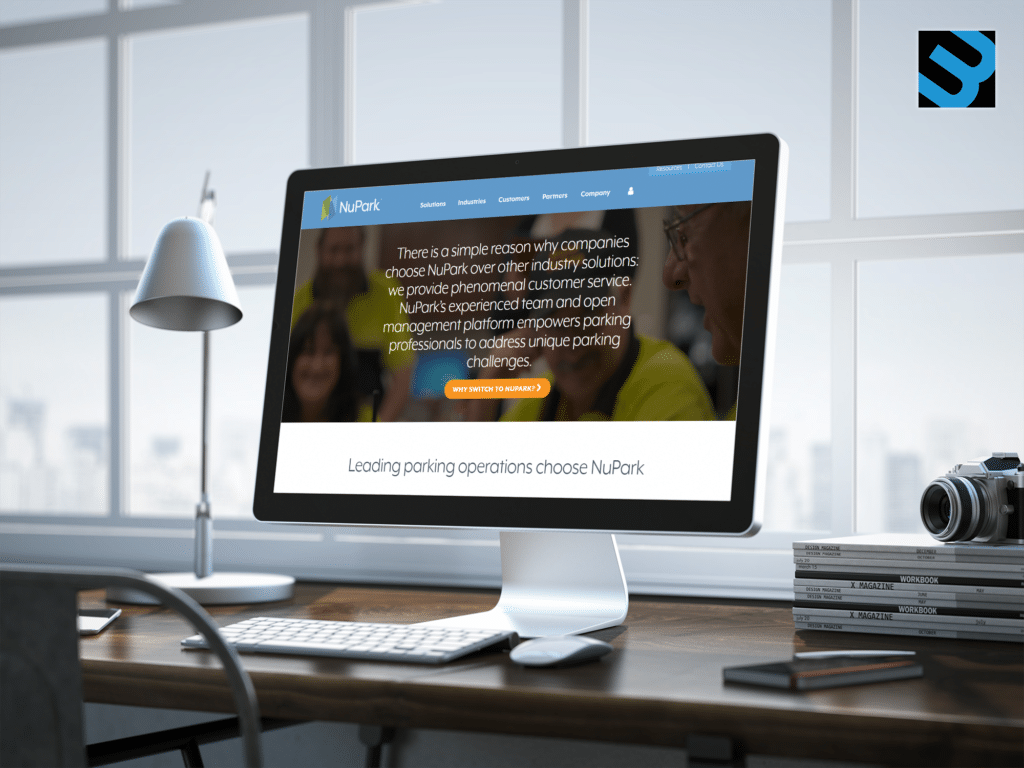 What's Happening Banner
3 Media Web designed a HOME page banner where NuPark can publicize their upcoming trade shows, new product launches, and awards. The banner links to interior pages with details of events and in the media articles.
The new NuPark website is easy-to-navigate and mobile responsive and the messaging throughout is clear and concise. We met our client's deadline for completion, successfully launching in time for NuPark to unveil their new website at an important trade show.
Want to see more for yourself? Check out our project write up.
ABOUT 3 MEDIA WEB
3 Media Web is a Boston area website development company. We partner with companies and agencies to build beautiful, responsive websites. Our web skills run deep. HTML5, CSS3, jQuery, Bootstrap, responsive, WordPress: We speak all those languages. Whatever you've got, we can build it. Whether you already know exactly what you want out of your website or you're just starting a new web project, we're the web development team you've been looking for. Contact us to learn more.