Have a similar project in mind?
See How We Can Help!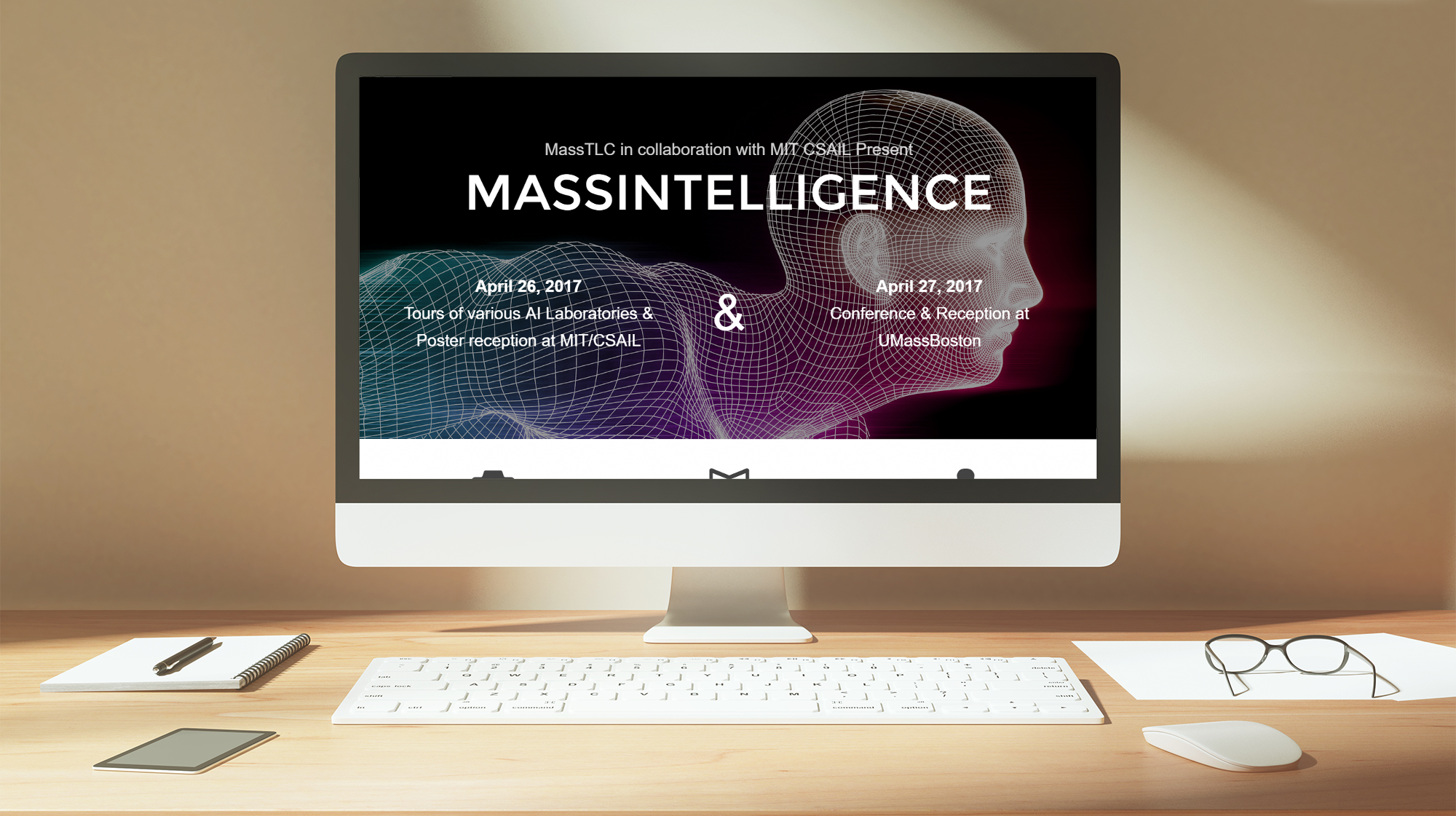 PROJECT INFORMATION
Date: March 3, 2017
Client: MassIntelligence - MassTLC
Client

The Massachusetts Technology Leadership Council (MassTLC) and MIT Computer Science and Artificial Intelligence Laboratory (CSAIL) are collaborating to bring together Industry and Academia at this MassIntelligence Conference, where cutting-edge science meets new business implementation. This unique two-day event needed a slick but easy to manage event website for event promotion and registering attendees.
Challenge

MassTLC has several events and brands under their organization. In the past, it has been very difficult for MassTLC to manage various platforms and different types of website technologies. The site needed to be easy to manage and to add dates and speakers, along with being slick, attractive, and responsive. MassIntelligence also needed a quick 3-week turnaround on the project.
Solution

3 Media Web designed the MassIntelligence website with modern technology and AI in mind. The site was built with a back-end CMS that mimics other projects that have been done for the MassTLC organization. 3 Media Web has also been standardizing all of their projects on the WordPress platform, making it much easier for them to manage.

The event website is easy to update, looks attractive, and was turned around in the short time-frame requested by the client. As a result, the event boasts a sleek, easy to update website that looks modern and is easy to navigate and browse.