Have a similar project in mind?
See How We Can Help!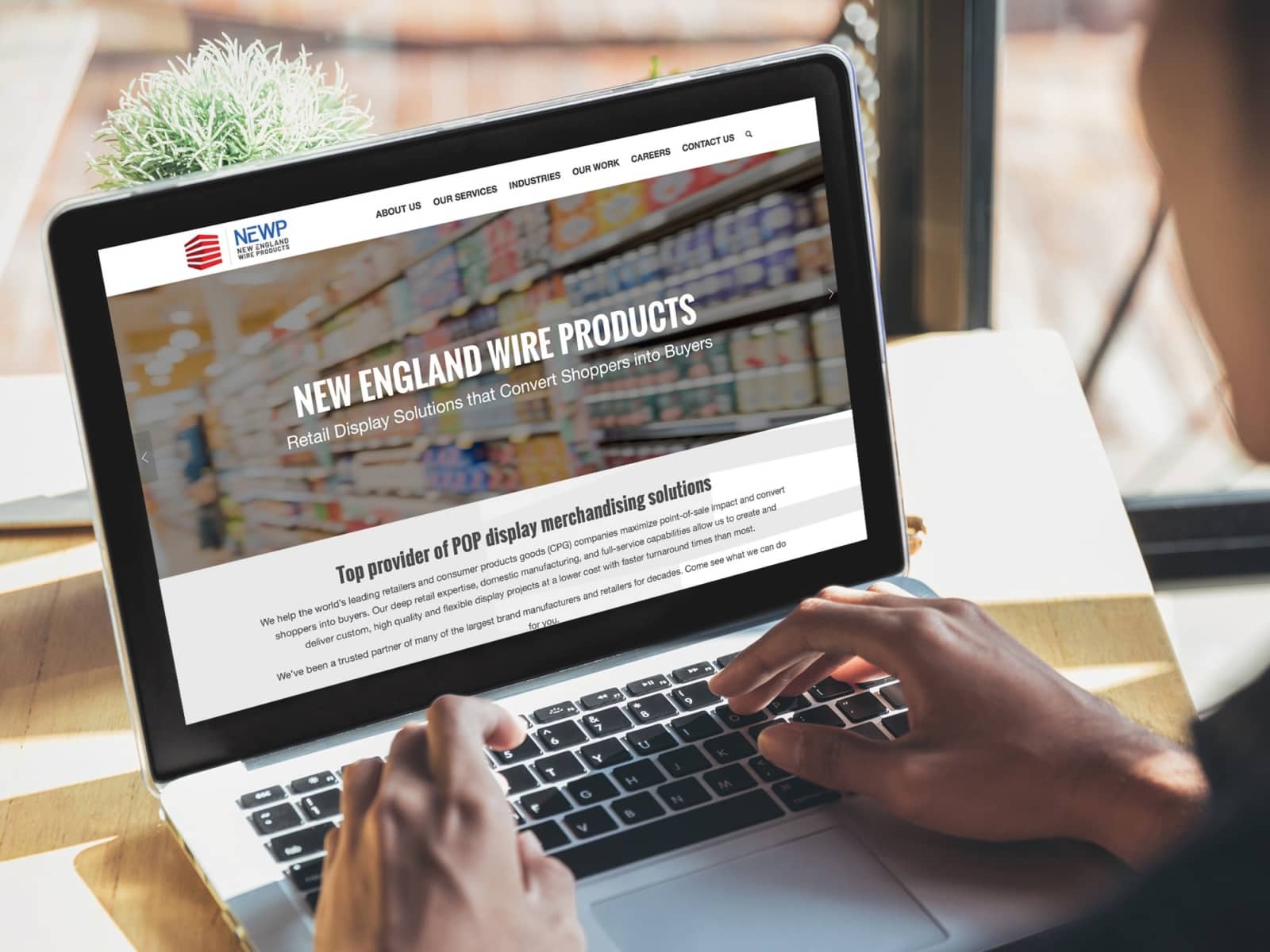 PROJECT INFORMATION
Date: July 26, 2018
Client: New England Wire Products
Client

New England Wire Products is a top provider of point-of-purchase display merchandising solutions for leading retailers to maximize display impact and convert shoppers into buyers. NEWP delivers custom, high quality, and flexible display products at lower cost and with faster turn-around times than their competitors.
Challenge

New England Wire Products needed to ramp-up their marketing efforts by updating their brand and website to reflect their growth and reputation within the point-of-purchase retail merchandising industry. NEWP wanted to improve corporate communications among its three locations to celebrate the company's accomplishments and to stay in touch with their diverse employee base. In addition, In addition, it was important to NEWP to leverage its loyal customer base by making good marketing use of testimonials they routinely receive
Solution

Working with Red Javelin, 3 Media Web focused on developing a new logo and website for New England Wire Products. We redesigned the company logo with a modern motif that maintained the color, looks and feel of their long-time brand. 3 Media Web created a logo and style guide that successfully instills the company's mantra, "American Made" into their brand.

3 Media Web created a responsive WordPress website that implemented the new branding. It highlights their current and most recent custom projects and showcases customers and products while representing NEWP as a cutting-edge manufacturing company.

The new, improved website features a sleek UI design that easily guides the user through highlighted services and offers in an attention-getting design on the homepage. A photo carousel, customer case studies, client logos, and an easy call-to-action contribute to a client-centered website that encourages the user to want to learn more.

To keep the site fast and running smoothly, 3 Media Web's support and hosting agreement includes maintaining the site's integrity, security and software updates along with assisting NEWP with training and updates.