OnPage is an emergency alert messaging platform trusted by over 1,000 organizations. It is a cloud-based solution that supports the need for high-availability, scalable, and secure priority messaging on all leading devices, including iOS and Android. OnPage Priority Messaging increases the efficiency and value of corporate mobile communication resources and elevates the level of awareness to critical information.

OnPage had an existing B2B company website, but the site was extremely dated, nonresponsive, challenging to manage, and lacked any marketing automation or CRM integration. OnPage was looking for a vendor that specialized in building B2B websites that could be used as a marketing and lead generation tool in addition to content management, sales leads, and e-commerce capabilities. OnPage also had a wealth of video content and resources that needed to be incorporated and presented in a way that was easy to access.

3 Media Web designed and built a custom B2B responsive website that is easy to manage from the back-end, since it was built on WordPress. The site seamlessly integrates all of their different types of content, including video and landing pages with calls to action for free trials. Integrating with Salesforce, 3 Media Web connected lead conversions from the site to synchronize with their CRM. The sales and marketing integration has helped increase product demo leads coming through the website. 3 Media Web also built a resources directory that allows OnPage to list all of their knowledge assets such as video tutorials, white papers, downloads, and blogs.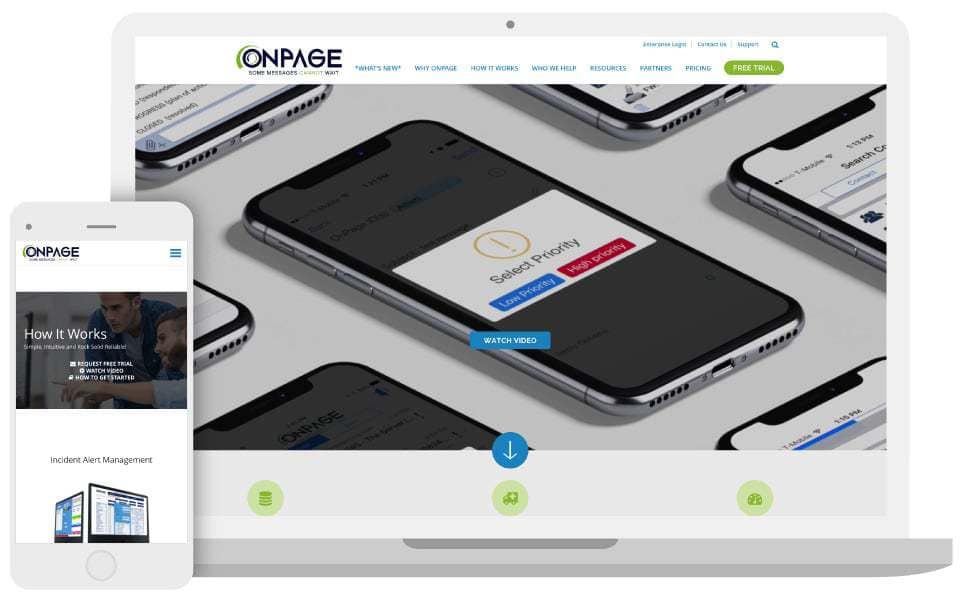 Industries
Services
Project Manager