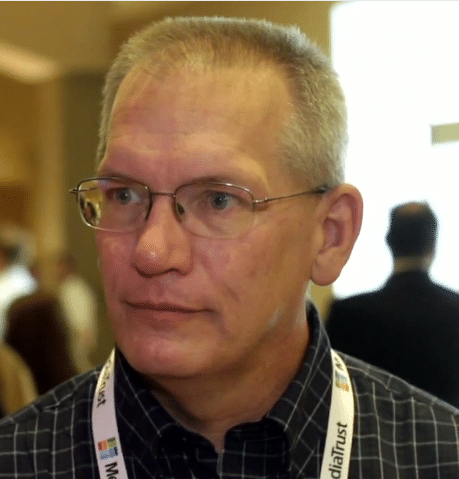 We're excited to announce that we've expanded the 3 Media Web team again by adding Scott Medlock as our chief technology officer. We brought Scott on to oversee the tech side of our business and ensure we stay up to date on the technology we need to support our customers.
"My job is to build up the technical side and make sure we have the right tools, build the right infrastructure and document the processes so things that are seamless now continue to be so," he says.
Scott got his start in computers by working on a Boy Scout merit badge years ago and hasn't looked back. He has worked for a wide variety of companies with roles in sales and marketing, tech and networking. Most recently, he was CTO of OPENRSM, where he oversaw remote systems monitoring and management for small and midsized businesses.
We're Ready for WordPress Updates
Scott says even the user-friendly WordPress is getting more complex by the second, and that the next major release point, which will include new WordPress APIs, will be a big one. "Things that are not possible or are difficult for developers will become available and the benefits will cascade all the way down the line."
"Anyone can throw up a WordPress website," Scott says. "You can buy a theme and put out something that looks decent, but the hard part is getting it to work for the customer so they can concentrate on what they do." Design features, plugins and ecommerce capabilities will all be easier to personalize as the API adds all sorts of new capabilities.
Support Behind the Scenes
Lots of people build a gorgeous website and put it up with bad hosting and wonder why it doesn't work, Scott says. "Then they struggle. We see it a lot. Part of what I'm doing is working on the 'plumbing' that sits in the background. Customers never see it, developers generally don't, but I do."
Working on that plumbing involves hosting all of our sites internally on servers that we manage across several data centers . By controlling the entire process from development to production, we
ensure websites are resilient and we can respond to issues — and quickly respond  if something goes wrong. "I love WordPress, but how you run it and what it runs on is just as important. There's a lot of time spent ensuring this."
As part of our remote workforce, Scott lives with his two kids on a small ranch in rural Missouri. We're happy to have him and his expertise on board with the 3 Media Web team!
You can contact Scott at [email protected]
ABOUT 3 MEDIA WEB
3 Media Web is a Boston area website development company. We partner with companies and agencies to build beautiful, responsive websites. Our web skills run deep. HTML5, CSS3, jQuery, Bootstrap, responsive, WordPress: We speak all those languages. Whatever you've got, we can build it. Whether you already know exactly what you want out of your website or you're just starting a new web project, we're the web development team you've been looking for. Contact us to learn more.