Website Launch for Innovative Data Security Company: BOHH Labs
A San Francisco-based tech company, BOHH Labs developed a unique solution to the problem of securing and accessing complex business data. Their patented service enables simple and secure, real-time access to data without compromising business performance or placing data at risk. The BOHH Labs technology team has a distinctive track record in enterprise software and search, data security, and customer service solutions to enable users to securely interact with their data, systems, and applications.
A Complex Message Simplified
BOHH Labs required a concise and clear message to explain their Secure Application Gateway. 3 Media Web created a step-by-step animated illustration that resonates with both industry professionals and laymen to dynamically present their patented process. Engaging left-to-right images and accompanying texts illustrate the three steps: Request, Threat Analysis, and Processing, and Securing the Access.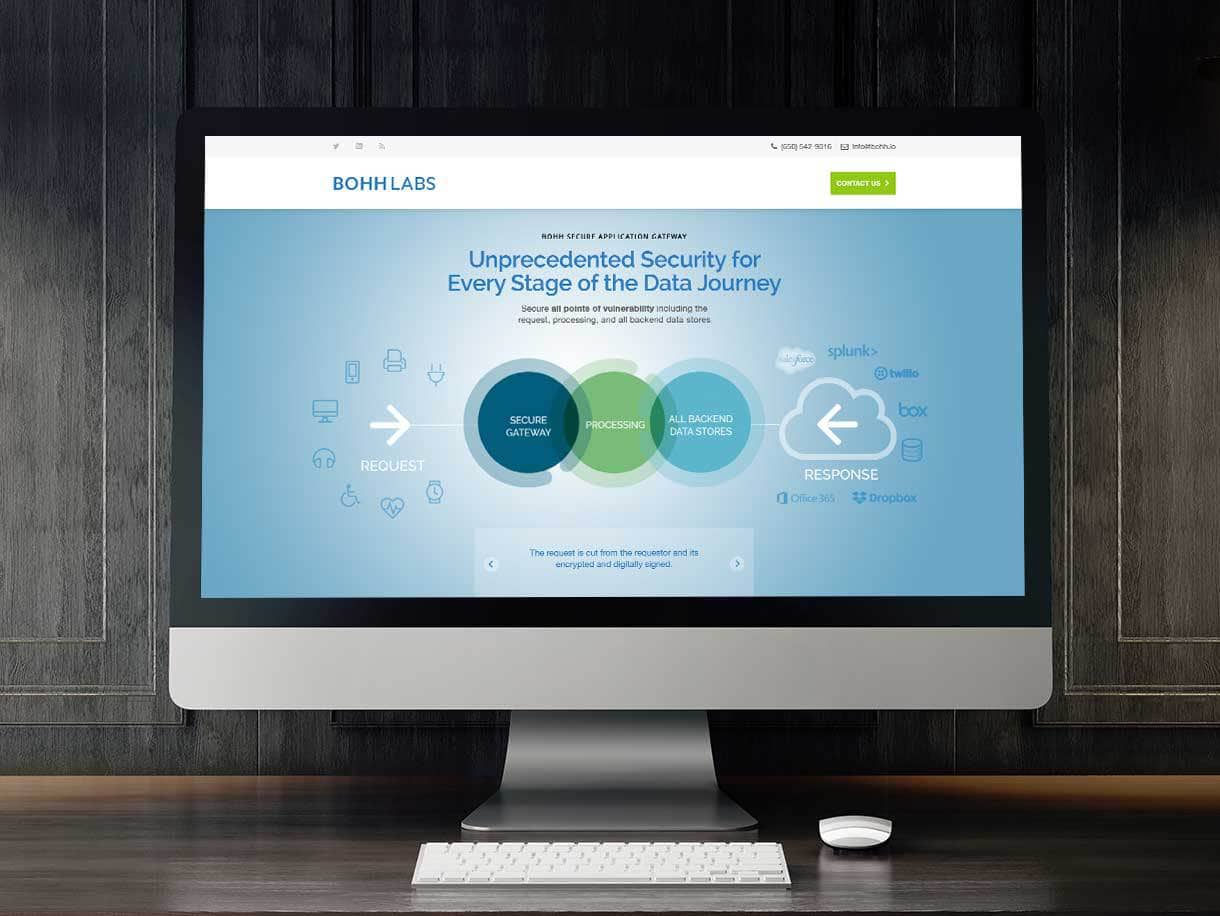 A Question and More
A banner that asks, "What can you do with BOHH's Technology?" links to Use Cases that describe a data security problem and its solution using BOHH Labs. Also accessible from the Home page navigation bar, the Use Cases page is an easy-to-access narrative of specific applications of BOHH Labs technology. Snippets of description with attention-grabbing images introduce the case study with a link to the full report. The page is easily updated by the client with training provided by 3 Media Web.
Changes in Information Security
The field of information security is rapidly changing. BOHH Labs requested a space in which to post the latest secure application research. 3 Media Web created a Resources page that houses white papers/solutions briefs and videos that can be easily updated on the backend, adding to the library.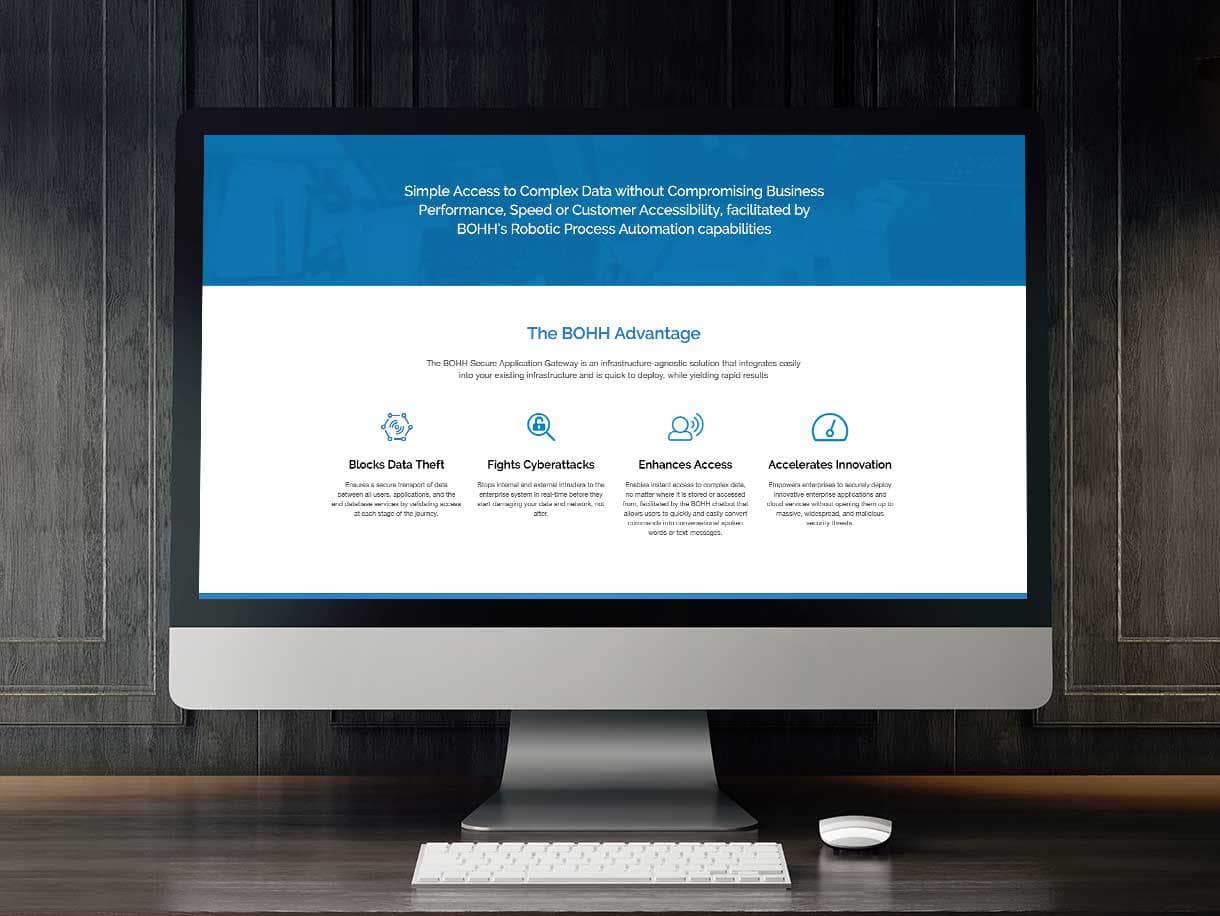 Accessibility Best Practices
The need for websites today to be accessible to all requires that best practices in design, format, and function be employed. Accessibility best practices were utilized throughout the BOHH Labs website. The contrast of colors and the fill-in-forms were designed to be easier for those with vision issues to use. Images with click-through capability recede when hovered over to be more easily seen and recognized as click-throughs.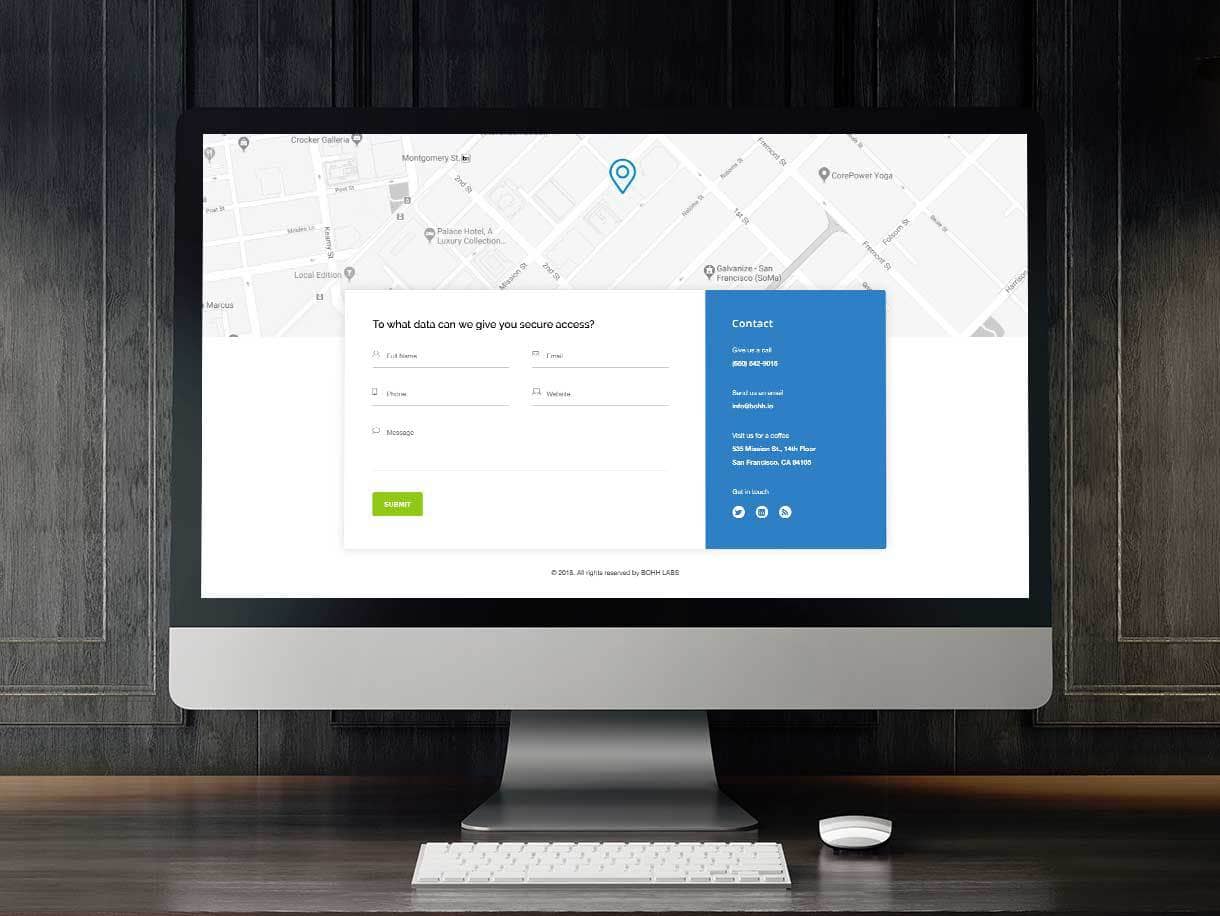 The Importance of a BLOG
The client was eager to get their Blog page up and running but wanted to be able to post the articles images on their own. 3 Media Web supplied the elements needed to create the page template with feed for the articles hosted by a Google Blogger© page.
Beyond the Launch
3 Media Web was acutely aware of the importance of delivering the BOHH Lab's website within budget and in time for critical investor meetings. We customized website training for their staff to be able to update partner logos, case studies, research white papers, and blog articles. We helped to bring their website administrator onboard and we continue to work with BOHH Labs for website enhancements and technical support.