Website Launch for Senior Care Management Company: Tandem Care Associates
Tandem Care Associates provides services to seniors and their families that include an individualized care and treatment plan to determine the needs for home and personal care, as well as memory care and geriatric care management planning services.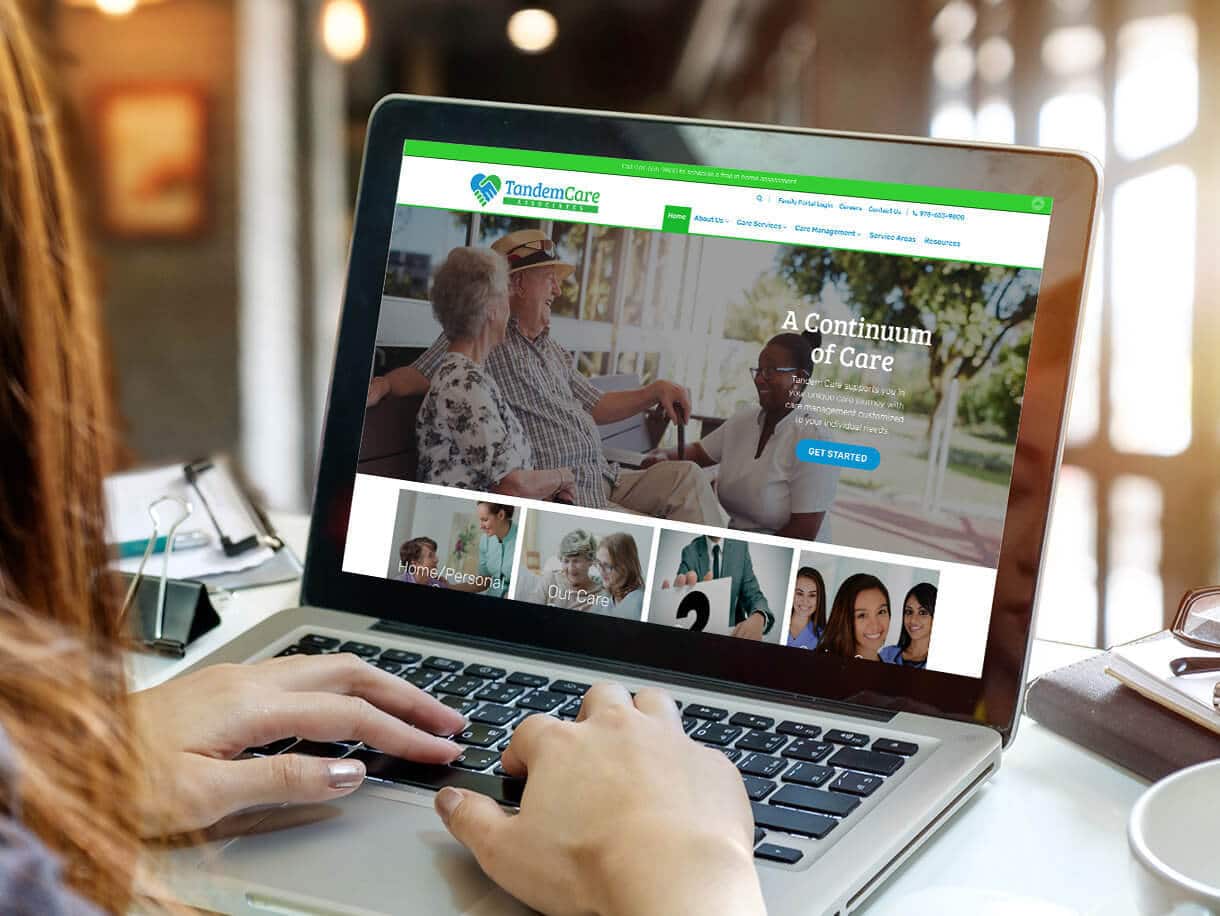 Located in Acton, MA, Tandem Care Associates provides comprehensive, integrated, expert care management for their clients. Their services range from assisting in homemaking, such as light housekeeping and grooming to other personal services, such as transportation, meal preparation, and professional healthcare to around-the-clock live-in assistance and memory care.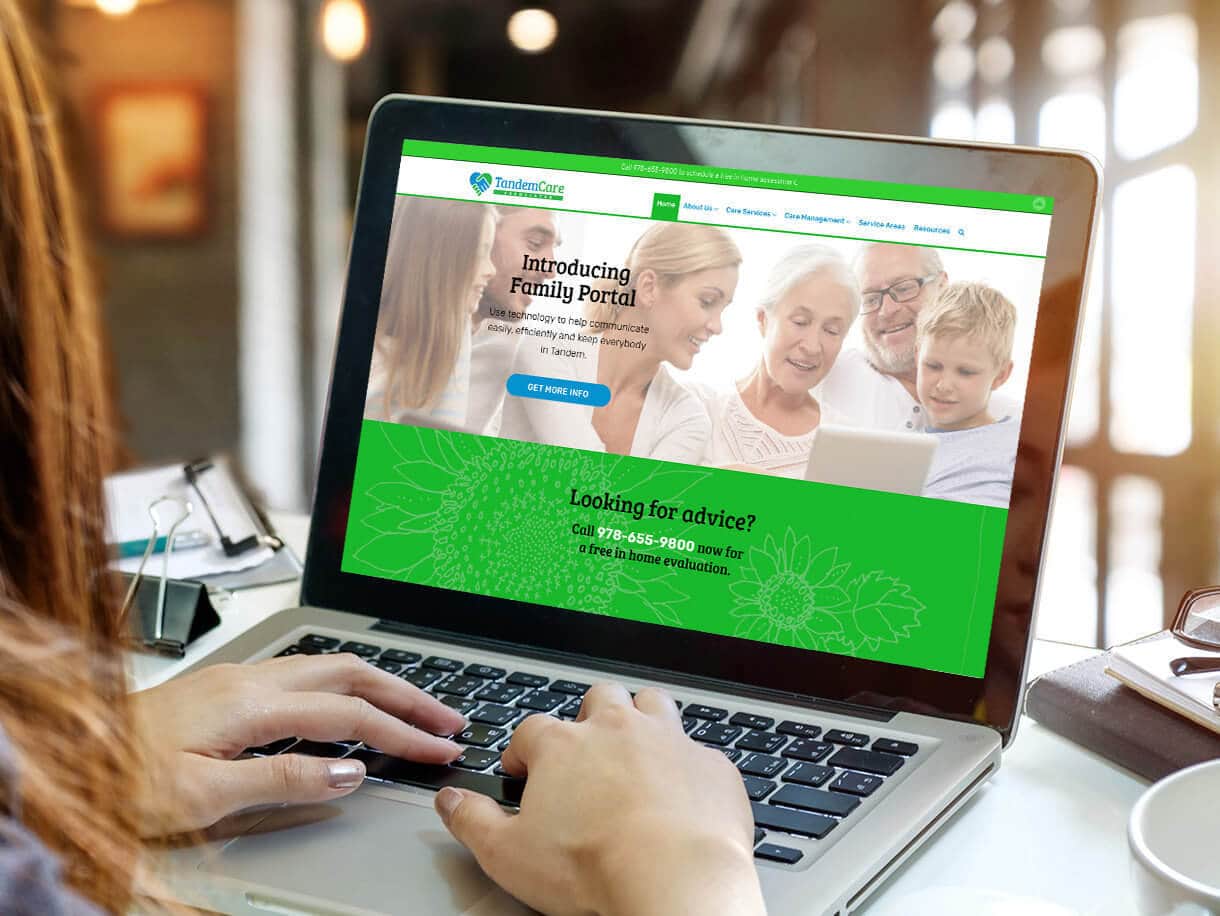 The company required strategic planning for their first website. It was crucial to develop a branding plan that differentiated Tandem from other health care providers and facilities that also addressed the needs of elders and their adult children.  3 Media Web began the process with graphic logo development and a series of meetings with key company personnel. With no library of photographic images, it was necessary for 3 Media Web to thoroughly research stock photos for the Tandem Care Associates website that project an image that is in sync with the company's philosophy.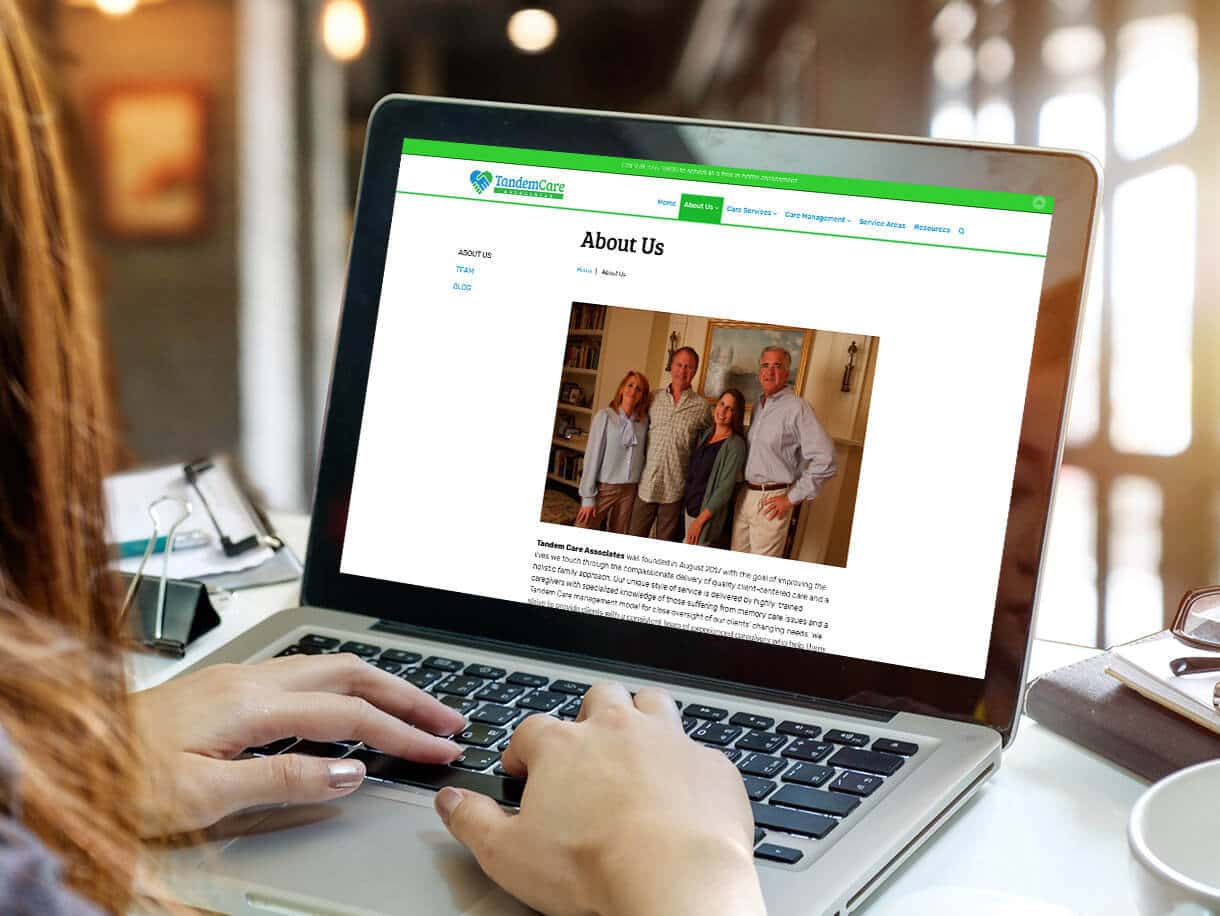 The client wanted to be able to communicate with family members of the seniors they serve and to have those family members be able to communicate with Tandem and with each other on a real-time basis.  3 Media Web added a Family Portal, with a tab that is prominently positioned in the main navigational bar. This enables family members to check in on the status of the care being provided for their loved one.  The Family Room dashboard allows family members to monitor care online from anywhere, at any time, and from any device. They can review care logs and view the care calendar. Family members can manage medication and add notes regarding instructions for caregivers. This feature is explained in a one and one-half minute video we placed on the website's Family Portal page.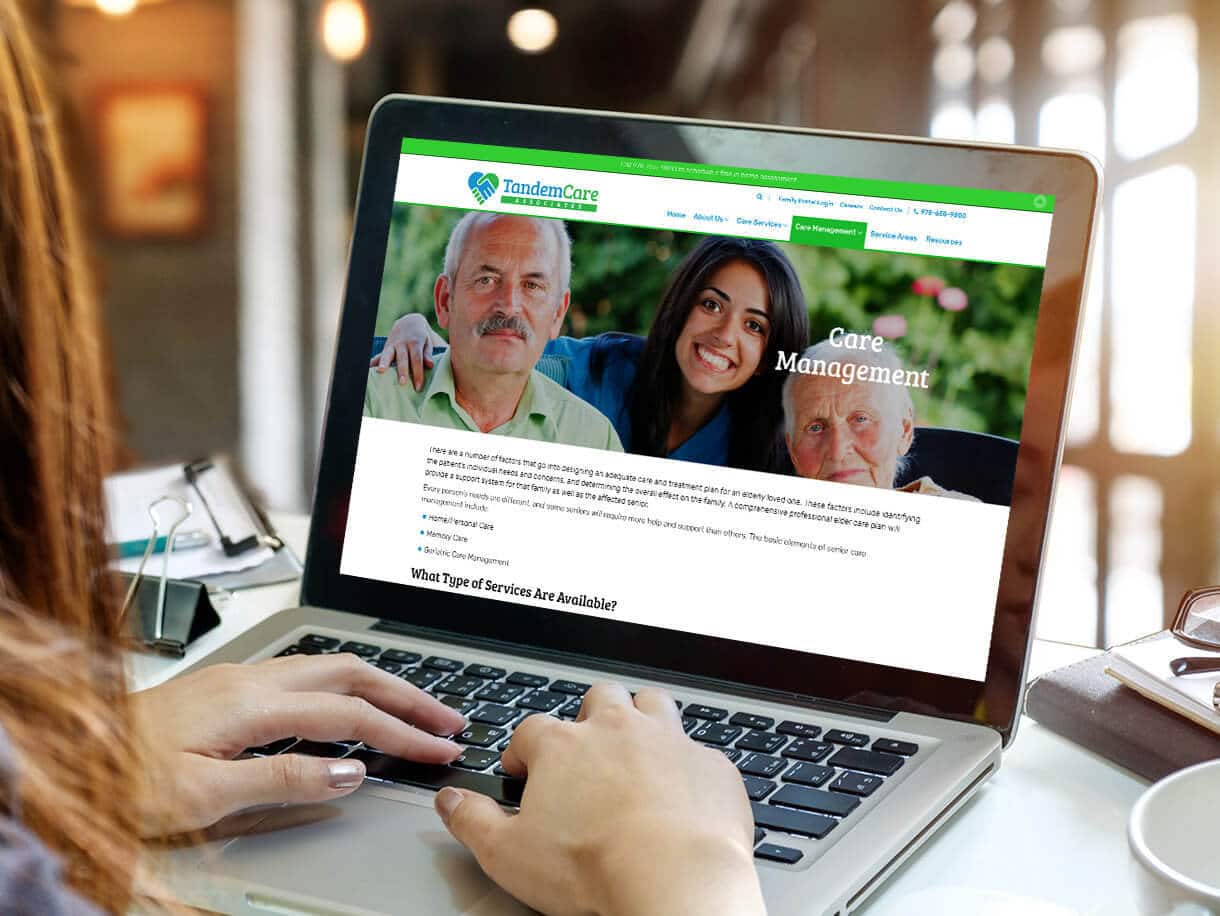 A vital element of the website is the Resources page. It lists links to Councils on Aging, National Associations for seniors, Government Agencies, Legal and Veterans' resources, Senior News, as well as Memory Cafes and Purple Table restaurants that cater to those with age-related issues or memory limitations. Another feature of the website that addresses the needs of the elderly, is the text enlarger located in the footer of every page. In addition, the BLOG page offers insight into Tandem Care Associates' goal of being an active member of their greater Middlesex County MA community.