Worcester Business Journal names 3 Media Web among Top Five Ad & Marketing Communications Firms in Central MA
The Worcester Business Journal has recognized 3 Media Web as a top contender among its Top Five Ad & Marketing Communications Firms to watch in Central Massachusetts. Based on a survey of firms in the area, the list of 29 companies was compiled using annual gross billings along with the number of local full-time employees.
3 Media Web's revenue is based on services that include their hallmark, full-service web development, web support, and hosting and digital marketing… as well as business-to-business marketing, e-commerce, analytics, and search engine optimization (SEO).
"We are proud of our accomplishments in growing the business since our start in 2001," said Marc Avila, founder, and CEO of 3 Media Web. "We are well on our way to surpassing our 2018 revenue expectations and goals," he added.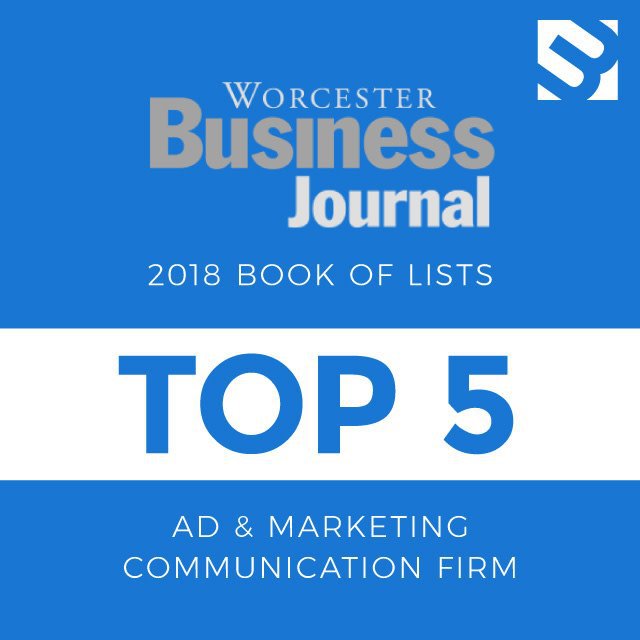 The WBJ survey also lists a sample of each firm's active clients, which include national and regional companies, as well as local firms.  Active clients on the 3 Media Web roster include high tech companies, such as MatTek, Xytex, and ConEst; manufacturing companies like MicroGroup and Acacia Communications; and consulting firms, MACIPA, Tandem Care, and Navin, Haffty & Associates. In addition, 3 Media Web works with educational institutions and business organizations, such as the North Central MA Chamber of Commerce.
"Their responsiveness is great, their design concepts are great, and they meet deadlines. 3 Media Web had a leg up from the get-go with in-person meetings. Their design concepts are outstanding and their customer service has been fantastic." 

-Marketing Manager, MatTek Corporation
"At 3 Media Web, we are proud to continue to help both medium and large companies to achieve their goals through online marketing. It is always so satisfying to help these companies strategize, design, and implement new websites, SEO, and online marketing activities and to see the growth that results," explained Lysa Miller, Partner, and Vice-President.
"I think it's really unique is that I can go to them with any question and they're ready to help."

"The new site has resulted in more demo requests, and a higher rate of click-throughs and our conversions. 3 Media Web's responsiveness, expertise, and patience made for a successful project."

-Marketing, ConEst Software Systems
The Worcester Business Journal List of Ad & Marketing Communications Firms has added exposure for those companies who have been named to it and is a resource for local companies who are in need of the expertise represented by those on the list.
The response to this article by our clients has been amazing.  We appreciate the feedback and kind words we have received from our clients as a result.