The Largest and Most Prestigious Competition for Creativity Recognizes 3 Media Web.
David defeated the giant Goliath with a big idea and a little rock – the sort of thing small agencies do each year. The annual International Davey Awards honors the achievements of the "Creative Davids" who get their strength from big ideas, rather than stratospheric budgets.
Two Silver Davey Awards: Web Design and Logo Design
The 2017 Davey Awards included two Silver awards for 3 Media Web: one for website design for Onconova Therapeutics and one for the North Central MA Economic Development Corporation for corporate identity-logo.
Onconova Therapeutics is a Pennsylvania-based biopharmaceutical start-up that focuses on discovering and developing novel small molecule drug candidates to treat cancer. 3 Media Web Vice President, Lysa Miller, says, "Onconova Therapeutics is doing amazing work to find a cure for a very complex type of blood cancer.  We are very excited to have developed an award-winning website for them."
The second Silver Davey Award was in recognition of the corporate identity and logo developed for the North Central Massachusetts Development Corporation by 3 Media Web. The new branding features a more contemporary look to reflect the vibrancy of the regional economic development organization and its mission to advance the economy of North Central Massachusetts.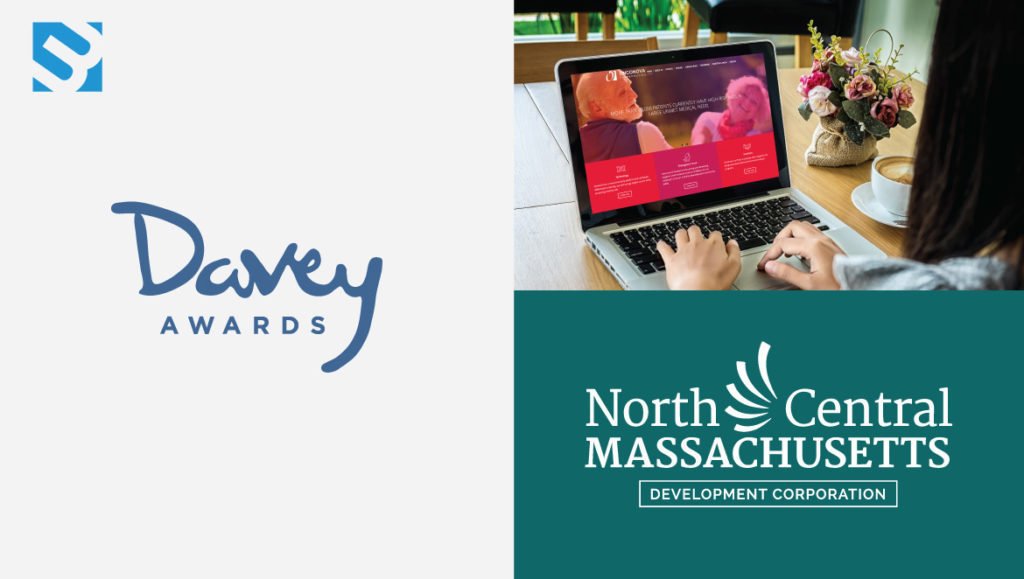 Miller remarked, "The new NCMDC logo also represents the organization's growth and transformation over the years while also demonstrating its connection as an affiliate to the North Central Massachusetts Chamber of Commerce."
"We are proud to have earned this recognition from the Davey Awards. It is always exciting to complete a successful project for our clients and getting two Davey Awards is just icing on the cake!"
Miller added, "This year we took home a variety of design awards: two 2017 Communicator Awards of Distinction for Marketing Messages, a B2B voice messaging company, and The Long Ridge School, a private day school in CT. We were also awarded three prestigious Interactive Media Awards (IMA Awards) for the same two projects along with a third website for ConEst Software Systems. Most recently, 3 Media Web received two W3 Awards for the websites designed by 3 Media Web for Kidsborough and Onconova Technologies."
ABOUT 3 MEDIA WEB
3 Media Web is a Boston area website development company. We partner with companies and agencies to build beautiful, responsive websites. Our web skills run deep. HTML5, CSS3, jQuery, Bootstrap, responsive, WordPress: We speak all those languages. Whatever you've got, we can build it. Whether you already know exactly what you want out of your website or you're just starting a new web project, we're the web development team you've been looking for. Contact us to learn more.