3 Media Web Solutions sweeps up eleven awards as a leading Boston agency
Quick Summary:
Each of our clients that interviewed with Clutch also gave us perfect 5-star ratings for willingness to refer.
3 Media Web Solutions was featured as a leading Boston agency across eleven leader matrices in Clutch's annual research report of top Boston Creative, Design, Development, Marketing & Advertising, and Business Service providers. Of the thousands of agencies in the greater Boston area, 3 Media's ability to provide stellar digital products, while maintaining a strong commitment was exemplified by our dominance in Clutch's research awards rankings! We were featured as a Top Full-Service Digital Agency, Top Web Designer, Top Digital Designer, Social Media Marketer, Digital Marketer, Content Marketer, WordPress Developer, Logo Designer, SEO Agency, PPC Agency, and PHP Developer in Boston! (Whew!)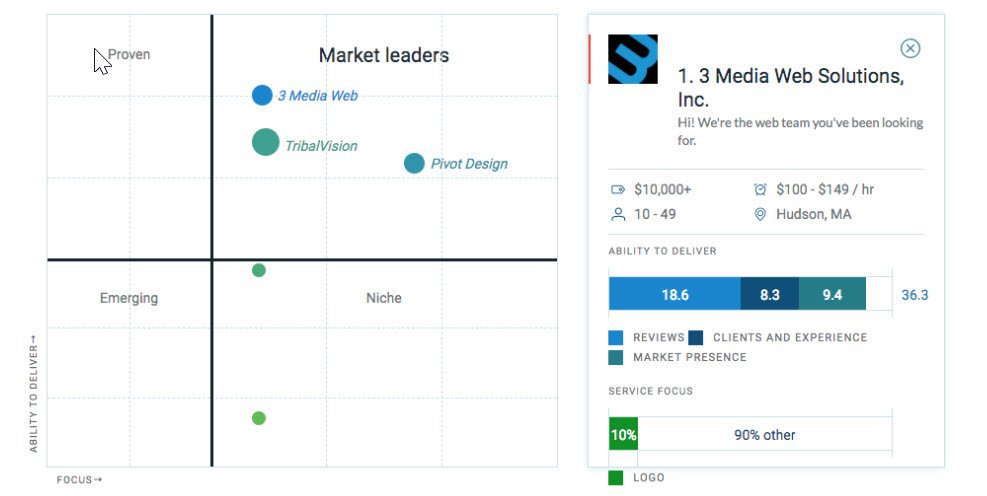 Here at 3 Media Web, we are very proud of our awards and 5-star rating on Clutch's website! Clutch is a B2B ratings and reviews marketplace based out of Washington, D.C. They have independently reached out to our past clients to obtain fair and unbiased reviews of the work we have performed for them. These reviews are primarily done over the phone and we have achieved a perfect 5-star rating for overall quality from all of our clients interviewed!
A few of our clients detailed our level of performance by stating, "They have a great attitude. I've worked with other firms and designers in the past who tended to make collaboration difficult. Everyone at 3 Media Web aligned in terms of completing goals and executing the project."
Another client discussed their experience working with our firm as such, "Honestly, we really enjoyed working with them and we've continued to do so over the past couple of years as far as building out other sections of the website as our product families expand. Their responsiveness is great, their design concepts are great, and they meet deadlines. I would say that there wasn't really any part of the project that was frustrating to me, it went really smoothly."
Each of our clients that interviewed with Clutch awards also gave us perfect 5-star ratings for willingness to refer. This is a crucial indicator of the quality of work that we have been executing and are incredibly satisfied that our clients have felt so impressed with our work! We are committed to bringing our clients the most updated, responsive, and efficient products to enhance their online growth and services. We can't wait to continue to offer the same level of service to all of our existing clients and any new clients who we can service!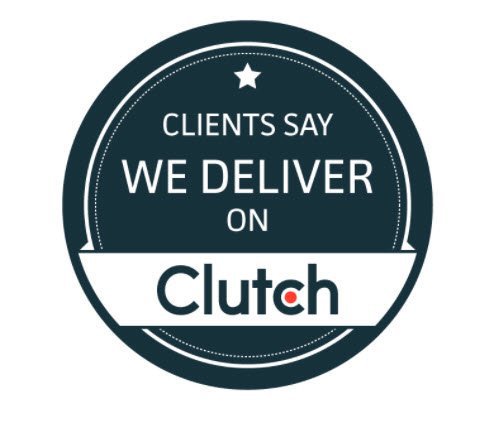 Join Our Email List
Sign up to receive our newsletter