3 Media Web Renders Award-Winning Solutions Solving Business Problems
Incorporated in 2001 and based in Marlborough, Massachusetts, 3 Media Web is an award-winning website design, and digital marketing firm focused on mid to large B2B clients. They specialize in designing, producing, and advertising websites on the WordPress platform for growing organizations.
It incorporates a team of highly talented and experienced designers, developers, project managers, and marketing experts who produce award-winning websites and build successful web and data-driven digital marketing solutions for clients.
Inc. magazine published 3 Media Web is No. 3747 on its annual Inc. 5000 list and declared it the most prestigious ranking of the nation's fastest-growing individual companies.
The team invariably learns new skills, researches recent industry trends, and experiments with bold ideas for clients. They work alongside businesses as an end-to-end partner and can focus on their work in the fields you need them most.
The GoodFirms team interviewed Jessica Hennessey, the CEO at 3 Media Web, to get acquainted with the company and its flourishing services.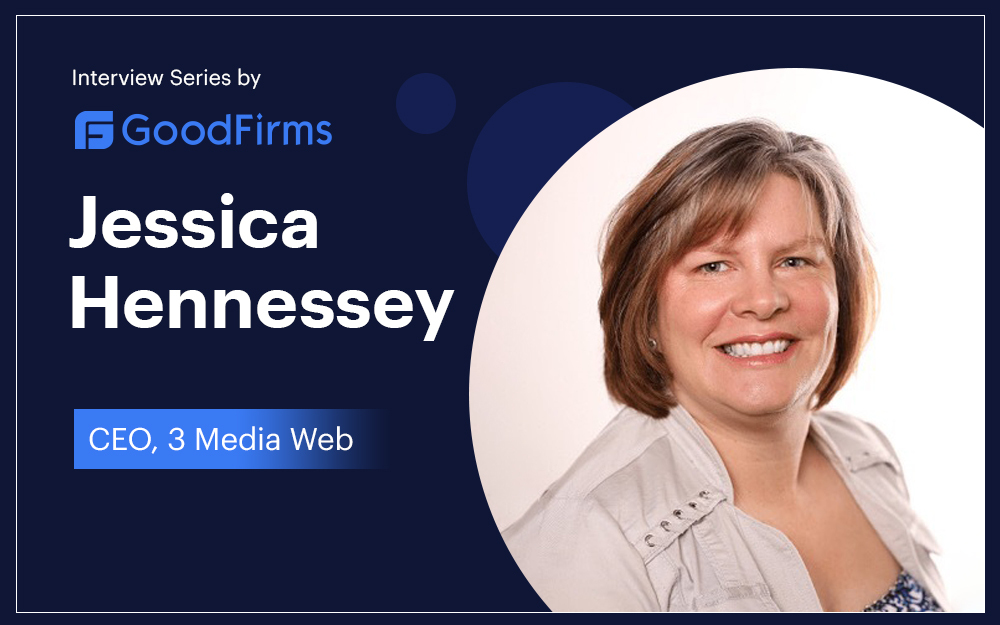 Starting with the interview, Jessica asserts that the heart of the business is the value of client contacts and doing what is right for them. "This mutual respect and professionalism have been the driving force of our success."
Jessica further cites that "I became CEO in April 2021 after two years of leading the Digital Marketing team. During that time, we grew and started exploring the benefits of looking at digital marketing and web design through a single lens, providing our clients with even more advantages and success."
The Start of a Website Design and Digital Marketing Firm
When asked about the idea behind the commencement of the business, Jessica beams that "Marc Avila is the Founder of 3 Media Web." During the Dot Com failure in 2001, he found himself out of a job. At that point, Marc and his friend decided to strike it out on their own and work for themselves. From that point on, he kept learning and developing the business into what you see today.
Further, Jessica explains the business model by saying that "we have relied heavily on outsourced contractors to fuel our growth throughout the company's history. As the business has grown, we have steadily been hiring those contractors as full-time employers."
3 Media Web serves the people the way they work. The company transforms work into more important and inspiring with self-driving solutions, adaptive, intuitive, intelligently automating administrative tasks, and providing an easy way to get the answers people need.
Moving on to the services rendered by 3 Media Web, Jessica elaborates on digital marketing services. She asserts that "expert marketers' teams link the gaps across your digital ecosystem to produce bottom-line business objectives with cohesive and iterative strategies."
She further adds that "to be successful, you need to contemplate all components of your digital footprint, make determinations grounded in data, and build your plan around user purpose and needs. Our experts use this method to create compelling, powerful experiences that enthrall customers and produce your desired results."
Thus, deploying SEO, content strategy and development, paid media, social media, email marketing, and various other tools to help you meet your goal endows 3 Media Web to lead amongst Massachusetts's thriving digital marketing agencies at GoodFirms.
The review obtained at GoodFirms confirms the quality of services provided by 3 Media Web:


Apart from this, Jessica also throws light on web design services by divulging that "your website is a narrative about your business — and it relates you to the world. The designers make sure it speaks to your ideal audience and interacts with them on suitable devices and platforms."
The expert designers' team considers how the target audience will look for your products or services when they land on your online store. No matter the device or browser they use to reach your content, it's essential to work the same way and inspire engagement.
Moreover, the curators' design can have a powerful effect on your users' behavior by analyzing the influence of your current site design and making strategies to improve your commitment. Thus, prioritizing function over form and working hard to create websites that work harder for your bottom line endows 3 Media Web to tap into the list of the top website designing agencies in Berlin at GoodFirms.
The review given by Arcade Snacks to GoodFirms reflects the quality of website design delivered by 3 Media Web:

In conclusion, Jessica mentions that "our key differentiator over the last year is our focus on digital experience across web design and digital marketing. Traditional digital marketing approaches no longer work as Google has steered most ranking factors onto user experiences – such as page speed, time on page, and user intent. We have collectively enhanced digital success by leveraging a holistic view of digital marketing and web usability. It is impracticable to have success with one without the other.
We have a general support mailbox that is constantly monitored seven days a week, and we have staff that is available for emergencies whenever they happen."
Thus, going through the information mentioned above shared by Jessica, one can also read the detailed interview published at GoodFirms.
About GoodFirms
Washington, D.C.-based GoodFirms is a maverick B2B research and reviews firm that aligns its efforts in finding digital marketing and website designing agencies delivering unparalleled services to its clients. GoodFirms' extensive research process ranks the companies, boosts their online reputation and helps service seekers pick the right technology partner that meets their business needs.
About the Author
Working as a Content Writer at GoodFirms, Anna Stark bridges the gap between service seekers and service providers. Anna's dominant role lingers to form every company's achievement and critical attributes into words. She strongly believes in the charm of words and equips new approaches that work, always with concepts, something new to create, and something unique to enhance the firm's identity.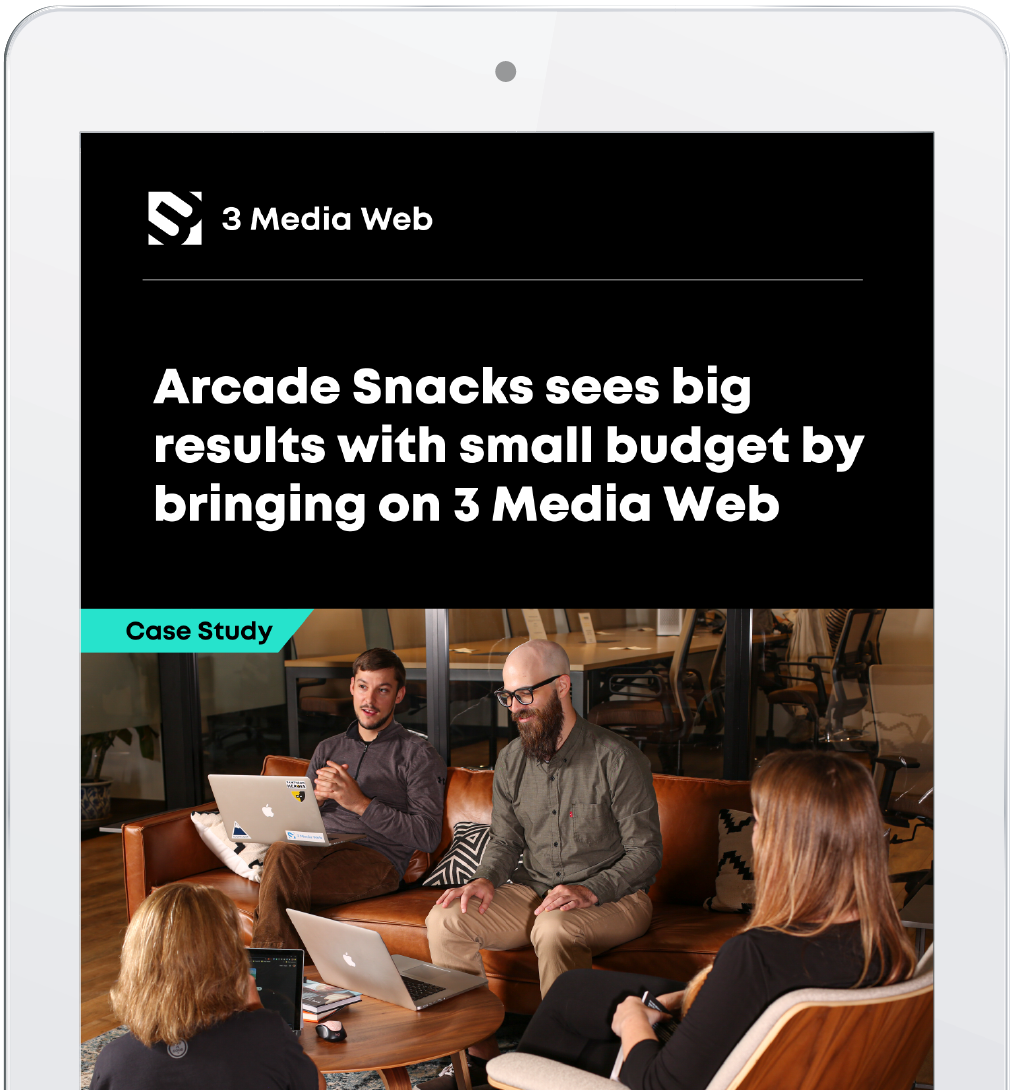 Join Our Email List
Sign up to receive our newsletter