7 Marketing Insights We Learned from HubSpot's State of Inbound 2018
Quick Summary:
With HubSpot's annual State of Inbound Marketing report, marketing teams can stay abreast of critical updates in their field.
Marketing is a fast-paced field, and each year brings new developments. Marketers need to have their finger on the pulse of new marketing techniques and trends, to determine how best to reach their business' demographics and outpace their competition. Hubspot State of Inbound helps marketing keep in touch with those latest trends.
HubSpot's annual State of Inbound Marketing report is a tool for keeping abreast of new developments in the marketing field. This report features real data gleaned from surveys of marketers like you.
HubSpot then analyzes these data and draws conclusions about the state of the marketing industry each year. Unlike many reports, these conclusions are based on empirical evidence, not speculation or anecdotes, and identify real situations and trends within the field. Here are seven of the most important revelations from this year's report.
1) Converting leads and closing sales are vital.
Marketing is all well and good, but at the end of the day, conversion rates are what matter. If a business isn't converting the leads they gain via marketing into real sales, their marketing campaign isn't successful. 69% of marketers surveyed identified converting contacts and leads into customers as being one of their primary goals over the next 12 months.
An overwhelming 75% of marketers say closing deals was a top sales priority over the next year — a universal trend across all geographic regions surveyed, but especially prominent in North America (with 85% of marketers saying this was a priority). Three out of 10 marketers say closing deals was one of the biggest challenges they faced, although North American marketers were generally more optimistic about this challenge than other areas' marketers.
2) Data entry still takes up a lot of time.
Over the course of a day, marketers gather and update a lot of data about their clients, A/B tests, and other topics. There's an increasing number of tools available to streamline and automate these processes, but marketers still spend a lot of time on data entry.
35% of marketers in this year's survey says their team spends 31 to 60 minutes a day on data entry and other manual tasks. Spread out between a few team members, that may not seem like a lot of time, but it can add up. What's more, the data say that senior sales and marketing team members tend to underestimate the amount of time their team spends on these menial tasks.
2.5 to 5 hours weekly on data entry is a lot of time that a marketing team can spend doing something else. Having tools to automate these tasks may help marketers spend their time on more important tasks.
3) Telephone and email are key means of contact — for now.
When sales professionals have to connect with prospects, they're generally choosing traditional media. Just over one-third of all survey respondents say telephone is their primary channel for connecting with sales prospects. Nearly the same number said email is their primary channel. In general, CEOs and other C-level prospects preferred email to phone.
However, HubSpot notes that these channels may be affected by GDPR in Europe. It will be interesting to see how marketers adapt to these regulations in time for the 2019 report.
4) Referrals give the best leads.
33% of respondents said referrals give the best leads (on a 1-to-5 scale). The next-best leads were those sourced directly by sales teams, followed by those directly sourced by marketing.
This lines up with common wisdom in marketing. In general, clients will gravitate more toward contacts they trust, such as referrals. Marketing tends to cast a broad net, and many respondents will react skeptically to marketing materials.
5) Sales and marketing alignment is a powerful tool — but not always used.
Sales and marketing alignment (SLA) is a way to ensure that marketing and sales' activities support each other. By making sure these two departments operate alongside each other, rather than independently, companies ensure their sales and marketing strategies are single-pointed.
However, not all marketers report that their companies have an SLA. Just under 50% of marketers report that their company's sales and marketing techniques are "generally aligned" — which is to say, this alignment isn't a company policy. One in four says their company's techniques are tightly aligned, or there's an SLA in place. European marketers are most likely to report having an SLA. South American marketers are least likely.
When companies have an SLA in place, their marketers are more likely to have confidence in the company's strategy. They say they're more likely to report high-quality leads to their sales team, and salespeople are more likely to report marketers as a source of high-quality leads.
6) Word of mouth and customers help businesses choose tools.
Just over half of marketers say businesses rely on word-of-mouth referrals when buying business software. Just under half say they rely on customers' referrals. It's clear that businesses use the same information customers use when making purchases: they weigh testimonials and word-of-mouth more heavily than they do other forms of information. This thinking is particularly prevalent among senior staff, and it's consistent across regions.
7) Businesses run on email.
Despite the importance of telephone contacts for closing sales (see point 3), businesses conduct most key operations via email. An overwhelming 83% of respondents say they perform most communications via email. About three in five respondents say they prefer face-to-face contact, while just over half prefer the telephone.
Marketing is a changing field. With HubSpot's annual State of Inbound Marketing report, marketing teams can stay abreast of critical updates in their field, and learn what their competition is up to. These seven items are a jumping-off point for understanding this extensive report.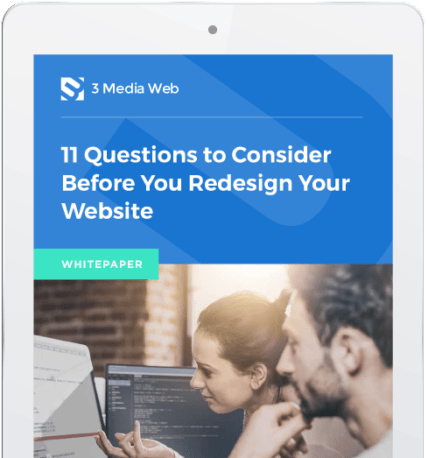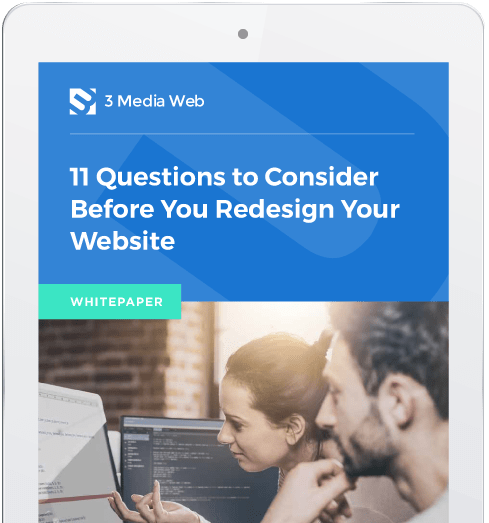 Join Our Email List
Sign up to receive our newsletter