Sara Spector-Brown, Operations Manager
Quick Summary:
She loved being an entrepreneur and in many ways, sees 3 Media Web as an entrepreneurial-minded company.
3 Media Web welcomed Sara Spector-Brown to the 3 Media Web team in August of 2017.  With a background in project management, client relations, graphic design, and entrepreneurship, Sara Spector-Brown possesses the right mix of experience for her role as Operations Manager for 3 Media Web.
Marc Avila, founder of 3 Media Web, puts it this way, "Sara keeps the train running and on time. She makes sure we make all the necessary stops and ensures that our passengers are comfortable and happy."
She loved being an entrepreneur and in many ways, sees 3 Media Web as an entrepreneurial-minded company. Sara says she and the team are encouraged to think like entrepreneurs and to follow the 3 Media Web motto to ABL (Always be Learning).
She is confident about the future, saying, "We are growing; there are always new clients, so there is the excitement of working with different companies in a variety of fields. With growth comes more projects to keep on top of … that's what is so thrilling!"
Family Life
Sara explains, "It is all about balance. Balancing the responsibilities of the job and balancing work with my family life." She lives in Uxbridge and is married to "… my wonderful husband, Pete" and has a blended family of four children. Daughter Katie (Katherine) is graduating Northbridge High School this year and is most likely to attend Worcester State College or Salem State College.  Son Joe is 20 and is a sophomore at Quinsigamond Community College in Worcester, MA.  Joe is looking forward to transferring to either Salem State, Worcester State or Elms College. Pete's daughter, Tayla, is a freshman at Johnson & Wales University in Rhode Island and son Travis is currently serving his country in the US Air Force. A top graduate of the Air Force Tech School, Travis is based in Arizona and works on the F16 – US supersonic fighter aircraft.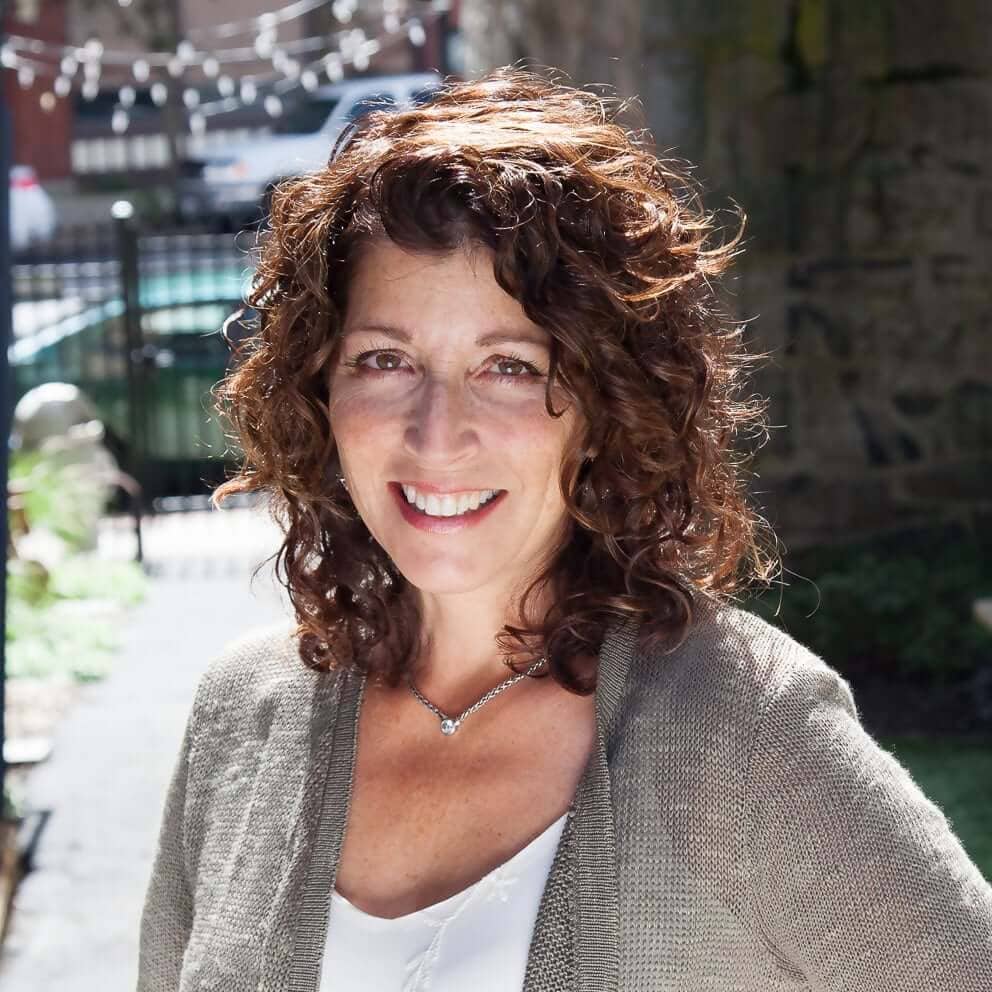 Sara's family includes Lilo, a black Goldendoodle (named for Lilo and Stitch).  "If it were up to me, I'd rescue and foster a million dogs!" Sara confesses, "but for now Lilo will have to do."
In addition to being dog-people, Sara's family members are all musically talented. Sara herself has been in classic rock cover bands from the time she was 14 years old. She plays keyboard and guitar and loves to sing, especially with her son Joe.
When she first came to 3 Media Web, Sara told her family she "hit the jackpot" – she is delighted that the job fits her so well. "I am overjoyed to be here," she says. "I see great potential moving forward and I am going to work as hard as I can to do my part to help make it happen!"
Sara says, "I love working here. [The team is] super smart and know more about web development, technology, and digital marketing than anyone I've ever met. What I like most is that I'm always learning and no two days are the same. Some days are spent juggling project management, client relations, and financial issues. Others are looking at defining new processes with a goal of greater organization and efficiency. There are tasks to be assigned so the workload throughout the teams is balanced."
As Operations Manager, Sara oversees all active projects and tasks, both internal and client-focused. She attends sales meetings, works with the owners to craft proposals, onboard new clients, and helps to ensure that 3 Media Web provides the best quality web products and digital services. Sara says, "This position satisfies my 'inner entrepreneur,'  as I'm able to contribute ideas and strategies to help Marc maintain and grow the business."
Experience and Expertise
Sara Spector-Brown brings her experience working with an e-commerce company for seven years, as well as more than 17 years with the TJX Companies where she helped to grow the technology education department, which built and provided deskside, classroom and online training to 1500+ associates each year.
During the time Sara was at home raising her children, she decided to become an entrepreneur and started her own graphic design and web design company. Working for small businesses and organizations, Sara learned sales, contract labor management, and how to wear the many "hats" demanded of an entrepreneur.
Join Our Email List
Sign up to receive our newsletter