Why We Absolutely Love the WooCommerce Plugin
If you offer any kind of e-commerce features on your website, you need to be using WooCommerce. It's an e-commerce plugin that works seamlessly with WordPress, integrating easily into any existing WordPress site. Since its launch in 2011, it has been downloaded 7 million times, and powers a quarter of all e-commerce sites worldwide. The e-commerce review site Merchant Maverick says "The WooCommerce plugin is a no-brainer if you're already comfortable working in WordPress."
It's Easy to Use
In all my years of working with e-commerce platforms, I have never seen a backend so easy to set up and use. It's wonderful right out of the box, and it's simple to teach others how to use it as well.
WooCommerce solves a lot of issues that companies starting out in e-commerce face. There's a difference between simply having a website, and selling products and services from your website. Many e-commerce platforms tend to make you build your site around the shopping cart, while Woo allows you to integrate e-commerce capabilities into your WordPress site seamlessly.
The other problem it solves is that all the order and product information is right there in your WordPress dashboard. You don't have to login to a separate area to manage your online store separate from your website.
It's Easy to Add On To
You can use most WooCommerce features right out of the box. Woo and others in the e-commerce community are also developing lots of cool add-ons — some free, and some with a reasonable cost. Loyalty programs, order subscriptions, wish lists and reviews are all easy to add to your store through WooCommerce. We chose it specifically for a specialty shoe store client that needed an e-commerce store that also needed to integrate into their QuickBooks point of sale system; Woo makes it easy to handle all the size and color variations associated with their products.
One handy add-on I like is called WooCommerce Tickets , which we use for clients that need to be able to sell tickets for events. This plugin allowed us to customize online ticket purchases to a yearly event that had many moving parts, such as free events, paid events, name inputs and meal choices.
It's Robust
WooCommerce is easy to use, but that doesn't mean it's just for small, simple online stores.  WooCommerce works well for large, complex e-commerce systems, too. It's flexible, so you can customize it for any kind of online store. And, because of the open-source ecosystem of add-ons that's constantly growing and evolving, there are many different tools and solutions to help you build the store that works for your business and customers.
It Integrates Cleanly With Other Systems
An e-commerce store typically has a lot of moving parts: stock, shipping, order fulfillment, refunds, customer service, merchant processing. WooCommerce makes it easy to set up payment processing, shipping, tax levels, automatic emails, etc., all in one place.
Finally, Woo also integrates with accounting systems, which is a big plus for businesses using programs such as QuickBooks.
Being able to customize your store to "match" the look and feel throughout the site is a big plus, too.
WooCommerce takes much of the hassle and research out of adding e-commerce capabilities to your website. Because it's easy to use and customize, WooCommerce should be the go-to plugin for any company that wants to add e-commerce to its WordPress site.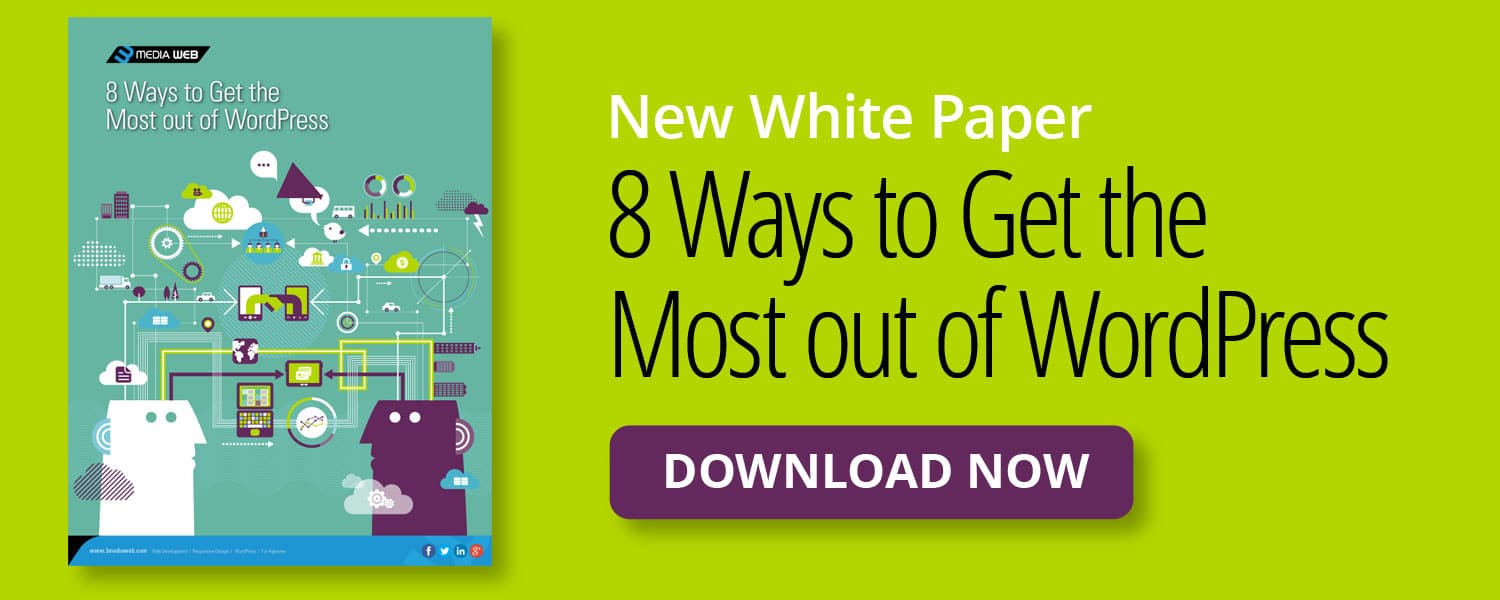 Join Our Email List
Sign up to receive our newsletter