4 Ways to Make Your Biotech Company Website More Effective
Quick Summary:
User experience, or how your site functions and feels for the user is of obvious importance in biotech.
A biotech company website can be tough to design. Web designers may feel constrained by company leaders who are concerned about industry or government regulations and are afraid to let the website show the company's personality. But good design isn't regulated. You'll need to work closely with the people providing your content so it follows the rules, but let your design shine!
These four tips can help your biotech website be more effective.
1. Know your Audience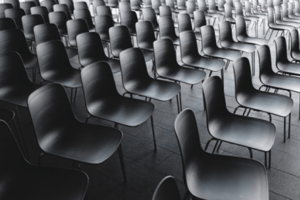 In approaching the creation of a new or re-designed biotech website, one of the first steps is to identify your audience. A biotech website must be broad-reaching as the audience may consist of several types of visitors to your site. Before deciding on a design and approach, it may be useful to identify exactly who these parties are so that the design can best target all interested parties.
Medical Providers
If you create a pharmaceutical or medical device, physicians and other medical providers are sure to be a potential visitor to your site. The function of the product being produced needs to be clear to those in science or medicine. Perhaps your biotech company produces a cholesterol-lowering pharmaceutical. Or perhaps you manufacture an inhaler for asthma sufferers. Physicians and other medical providers are certain to be your main customers. Descriptions of your products need to appeal to these well- educated, science-based readers.
Investors
If you are searching for a round of funding and need to explain your position in the field of biotechnology to investors, your website needs to speak to this audience as well. A well designed, informative and functional website will speak highly of your products and organization to potential investors. Your site may be the first place they go when considering investing in your company.
Consumers
Potential consumers will be perusing your site for information about pharmaceuticals, devices or durable medical equipment they have been prescribed. These consumers need to understand how your products can make their lives better and be able to trust your organization to help them.
2. Establish Credibility
Establishing credibility in a biotech website is both an art and a science.  As a website is the digital footprint of your organization, it's essential that it is earmarked as a credible, reliable and professional by all audiences. There are several elements that visitors may look for in order to show your business is legitimate and credible.
Make your content visually appealing. As simple as it may seem, our first impressions are immediately affected by the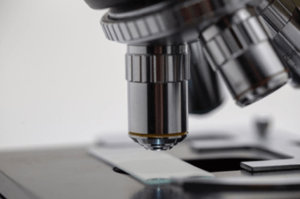 visual layout of a site. A cohesive color scheme, intuitive design and clear, understandable language in an attractive font will be the first elements a user sees. According to Adobe, 38% of people will leave a website if the content or layout is unattractive. Another study found that 94% of first impressions were design related.
Provide clear contact information. Users want to see an address with a phone number and email address to contact the business they are engaging with. If you have a brick and mortar location, clearly list it as well and even include a physical location photo. Lack of this information leads to questioning the legitimacy of the business and site. Most users expect to see contact information on the homepage.  Personalize the experience. People like doing business with other people. With no information about owners, employees or board members, the site begins to look questionable. Adding up to date biographical information about owners and staff humanizes the site and shows who prospective customers will be business with. Highlighting relevant information such as expertise, education, skill sets, and even personal interests will go a long way in ensuring all visitors yours is a legitimate operation.
Link your content to trusted sources. Referencing sources for statistics and other claims you make in your content to trusted entities will lead to more trust in your site. Sources like government entities or other well-known sources will
Check grammar, spelling, and punctuation. Content should be triple checked to confirm it includes no grammatical or spelling errors. Even minor grammatical infractions such as missing commas will lead visitors to question the legitimacy of the site.
Update content often. Updating content regularly will position you as an expert in your field and shows your engagement in the business. Regular updating with relevant information will lead interested parties to your site.
List professional associations. If you partner with other organizations, like the FDA, or belong to professional groups, be sure to list this information on your site. Reference awards or other accolades.
3. Engage the Viewer
Sometimes simple design can be the most effective. Clear, concise copy and easy to use functionality will keep visitors engaged and interested.
Choose color carefully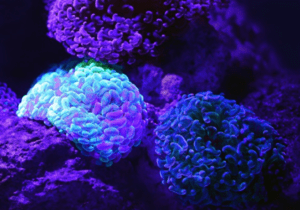 Colors have a powerful effect on us, even if this is sometimes subconscious. Colors can change how people feel and even what they do on your biotech company website. Brand recognition is often driven by color. According to one study, people make a subconscious judgment about person, environment or product within 90 seconds and between 62% and 90% is based on color alone.
Different colors say different things to the viewer. Colors have different meanings in different cultures as well. The following are some common color connotations.
Red

: Positive emotions for red include Power, Passion, Urgency, Appetite. Negative emotions include anger, danger, and aggression. The color red invokes strong emotions, so it should be used cautiously. Red tends to increase heart rate and appetite. Recognizable brands featuring red include Coca Cola, Kellogg's, Netflix and Target.

Orange

:  Positive emotions for orange include warmth, courage, energy, confidence. Negative emotions for orange include immaturity, sluggishness and cheapness. Popular brands including orange include Harley Davidson, Orangetheory Fitness, Mastercard and Payless Shoe Source
Yellow: Positive emotions for yellow include happiness, fun, optimism. Negative emotions for yellow include caution, fear and cowardice. Popular brands with yellow in their logos include McDonald's, Subway, BestBuy and IKEA.

Green

: Positive emotions for green include health, hope, growth and freshness. Negative connotations for green include jealousy, boredom, stagnancy. Popular brands that are green include Whole Foods, Starbucks, John Deere and LandRover.

Blue

: Positive emotions for blue include trust, loyalty, intelligence and security. Negative emotions include unfriendliness, coldness and aloofness. Recognizable brands include Facebook, Ford, Visa and Intel. Blue often invokes a sense of calm and reason and is, therefore, a popular choice in business.

Purple

: Positive associations for purple include prestige, wisdom and royalty. Negative emotions include decadence, superiority and suppression. Recognizable brands with purple include Cadbury, Hallmark and Taco Bell.

Pink/Magenta

: Positive associations for pink include femininity, passion, caring and creativity. Negative emotions include impulsivity, immaturity and rebelliousness. Popular pink brands include Victoria's Secret, Barbie and T-Mobile.

Black

: Positive connotations for black include strength, elegance and authority. Negative emotions include sadness, mourning and evil. Popular black brands include Nike, Chanel, Boss and Ralph Lauren.

White/Silver

: Positive connotations for white or silver include simplicity, sincerity and cleanliness. Negative connotations include boring, bland and distant. Popular white brands include Cartier, Apple, Adidas and Sony.
Each biotech company is unique, but as color is such a powerful characteristic, it pays to decide which color or color pattern best represents the message you are sending. Consistency in these choices is also often key to building consumer confidence.
Imagery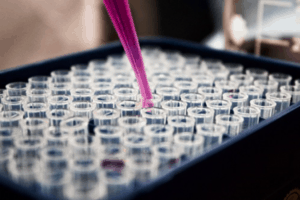 Select appropriate imagery
Appropriate use of imagery is always a consideration in biotech web design. Questions to consider when choosing images for the site include:
1. Is website imagery related to the overall brand and feel of your site?
2. Are personal pictures of owners and/or staff appropriate? If so and they are not available, can a photographer be hired to take professional photos?
3. Are customer photos an option to consider? Are there any success stories available that including a photo with may be an option?
4. Are graphics or interactive models appropriate in lieu of images?
User Experience
Create a quality user experience
User experience, or how your site functions and feels for the user is of obvious importance in biotech. Questions to consider include:
Does your site include clear calls to action?
Is your website journey logical?
Is your content clearly written and scientifically accurate?
Does your site convey expertise in the field?
4. Educate and Inform
Position your biotech company website as a leader online
As a science-based biotech company, you are uniquely positioned to inform your client base about diseases, conditions and other afflictions and how your products can help. Your website offers you the opportunity to not only position yourself as a leader in your field but to educate your potential customers or investors about the industry and where you fit in as an organization.
Visitors coming to the biotech company website may be looking for specific scientific information that you can highlight both on your main pages and in your blog content.
Explain your history and processes. Provide a clear understanding of where your organization fits into the field.  If any testing has been done, be sure to clarify that in your content.
Highlight research and successes. If your company has achieved acclaim in scientific research or made other advancements, be sure to share this information with your visitors.
Offer descriptions of conditions. If your product addresses a cognitive impairment problem such as Alzheimer's, provide a description of the condition and symptomology associated with it and challenges in treating the condition.
Describe your product. Explain clearly how your product functions and how it can help or improve symptoms. Offer clear calls to action for learning more about how to purchase or prescribe your product.
Keeping these factors in mind when considering designing a biotech website will keep your visitors engaged and informed. A visually appealing, professional and user-friendly website will help to position your biotechnology company as a leader in the field.
There's still a lot to learn when it comes to making your biotech company website more effective. If you're not sure where to start or want to talk to an expert in the matter, feel free to reach out to us with your questions. We are here to help!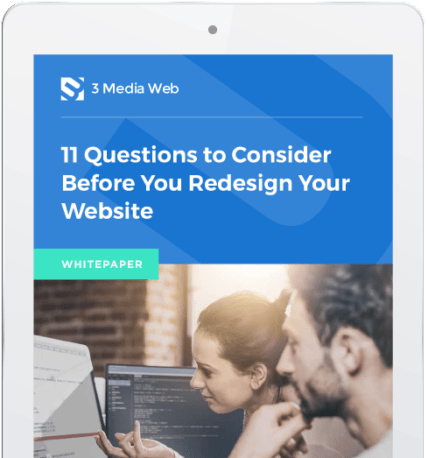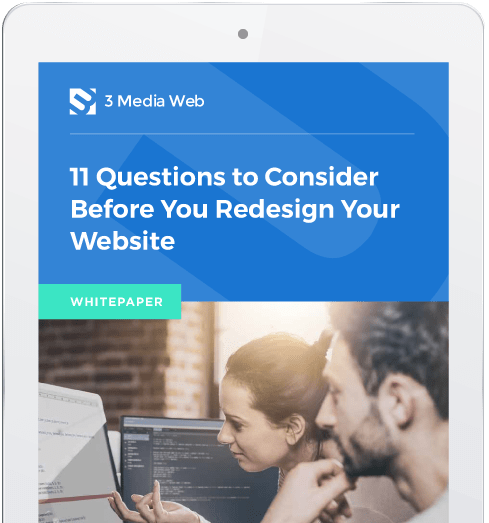 Join Our Email List
Sign up to receive our newsletter