Modern Website for a Leading Supplier of Machine Tools: GMSi Group, Inc.
Quick Summary:
3 Media Web created a modern website that exceeded the goals of the client by delivering a marketing tool that provides a user-friendly experience.
GMSi Group, Inc. is a leading supplier of machine tools, accessories and abrasive tooling for metal working, industrial sharpening and manufacturing applications. An importer of products manufactured in Germany and Taiwan, GMSi provides product distribution, readily-available inventory, and technical support in close partnership with their suppliers. GMSi customers receive production support, engineering, and technical service for many of their applications. Their customer service, support, and maintenance programs keep their customers' machines running to original tolerance levels and prevent costly downtime. They needed a modern website to do more heavy lifting for their business' bottom line.
A Modern Website Design to Reinforce Their Brand and Expertise
The GMSi Group's extensive product line required an updated look that would accommodate many manufacturers and product types. The client required an umbrella website that would support their company brand as an all-under-one-roof solution. Rather than send users to manufacturers' websites via links from product descriptions, 3 Media Web constructed landing pages with an easy-to-use search function that allows web visitors to select manufacturers by name and/or product type.
Landing pages provide detailed information on the product and a Call-to-Action to receive a quote or to download a brochure. An extra feature lists Related Products on each page.
A Design with a Reason for Every Detail
The cohesive modern website design includes a variety of elements that contribute to the look and feel of the website. The large video images on the Home page zoom in to be literally "cutting edge" demonstrating GMSi machine tools in use. Call-to-Action buttons are square edged with thick lines and blocks of color … all designed to complement the strong and precise images of GMSi products. The new design features sharp edges throughout the website to reinforce the bold look of the product line. 3 Media Web delivered a simple, yet strong design that supports the message without distracting from the content.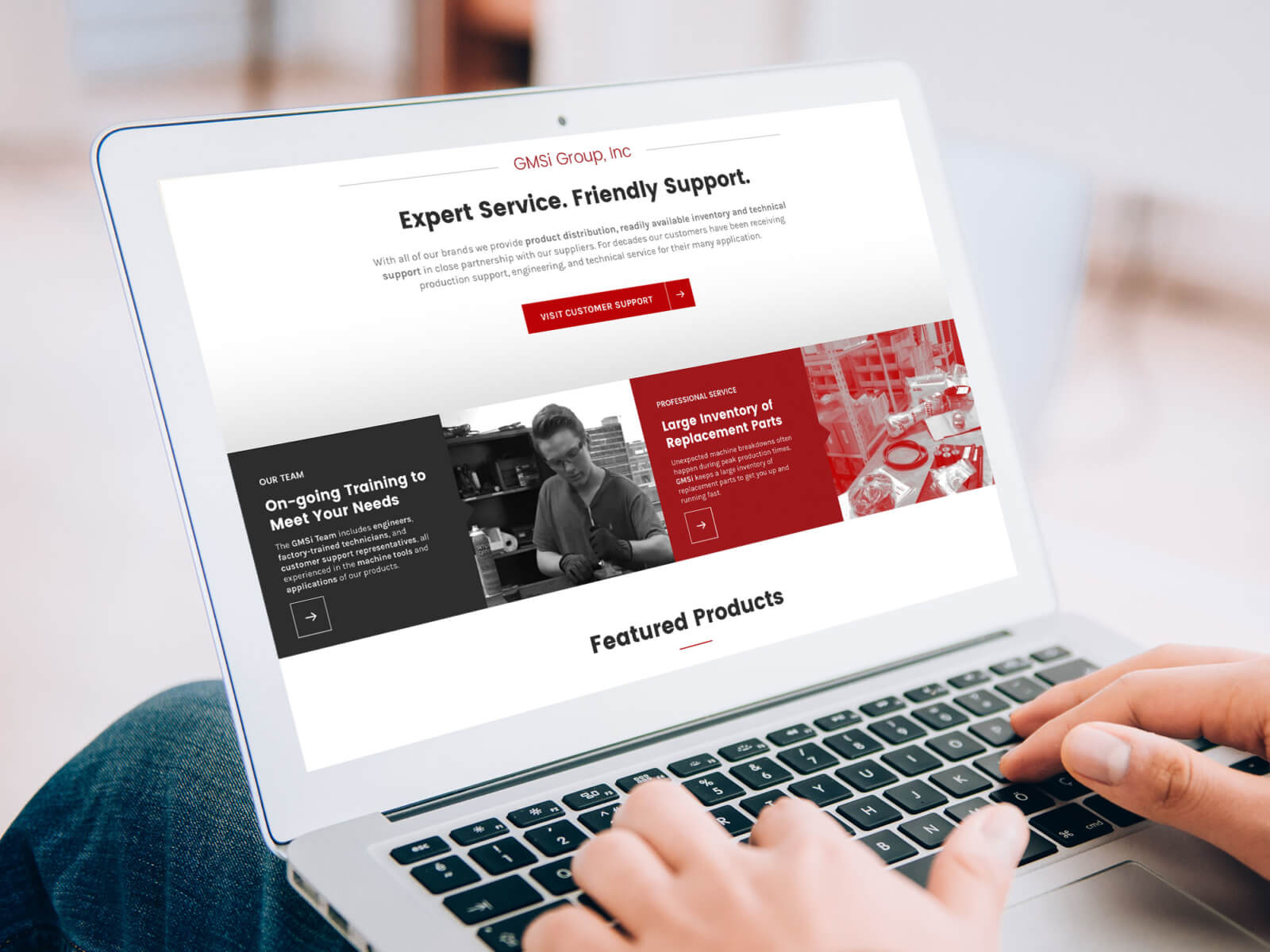 Users Search a Comprehensive Product Line with Ease
3 Media Web created a new GMSi Group website that highlights their entire product line with an intuitive, easy-to-use navigation. The focus changed to one that reinforces the one-stop-shop value which strengthens the company brand. 3 Media Web created filters in the Product section that allow users to easily search the comprehensive product line by manufacturer and product type to quickly find the solutions to their manufacturing application.
Rather than sending prospects to their corporate partner websites, users click to landing pages for detailed information, remaining on the GMSi website. Here the website visitor can download a product brochure, click on a Call-to-Action button to request a quote, and browse related products.
When Compromise is Not an Option
Customer Service and Support is a key component in the GMSi Group message.  To emphasize their expertise and exemplary programs for training and support for the products they import and distribute, 3 Media Web positioned the Customer Service tab in the main navigation bar next to the Product page. The Customer Service section defines the company's unique programs of leveled support beginning with immediate response to an inquiry by an experienced engineer, progressing from trouble-shooting to preventative and routine maintenance, and training. The details of each emphasize the importance of keeping these intricate machines in peak performance condition.
Brief and To the Point
GMSi Group wanted an About Us page that would include a bit of history that stressed their exceptional service and the strong manufacturing partnerships they established. This page includes links to the GMSi Group Customer Service page and the Product section where the user can search for the information desired quickly and easily.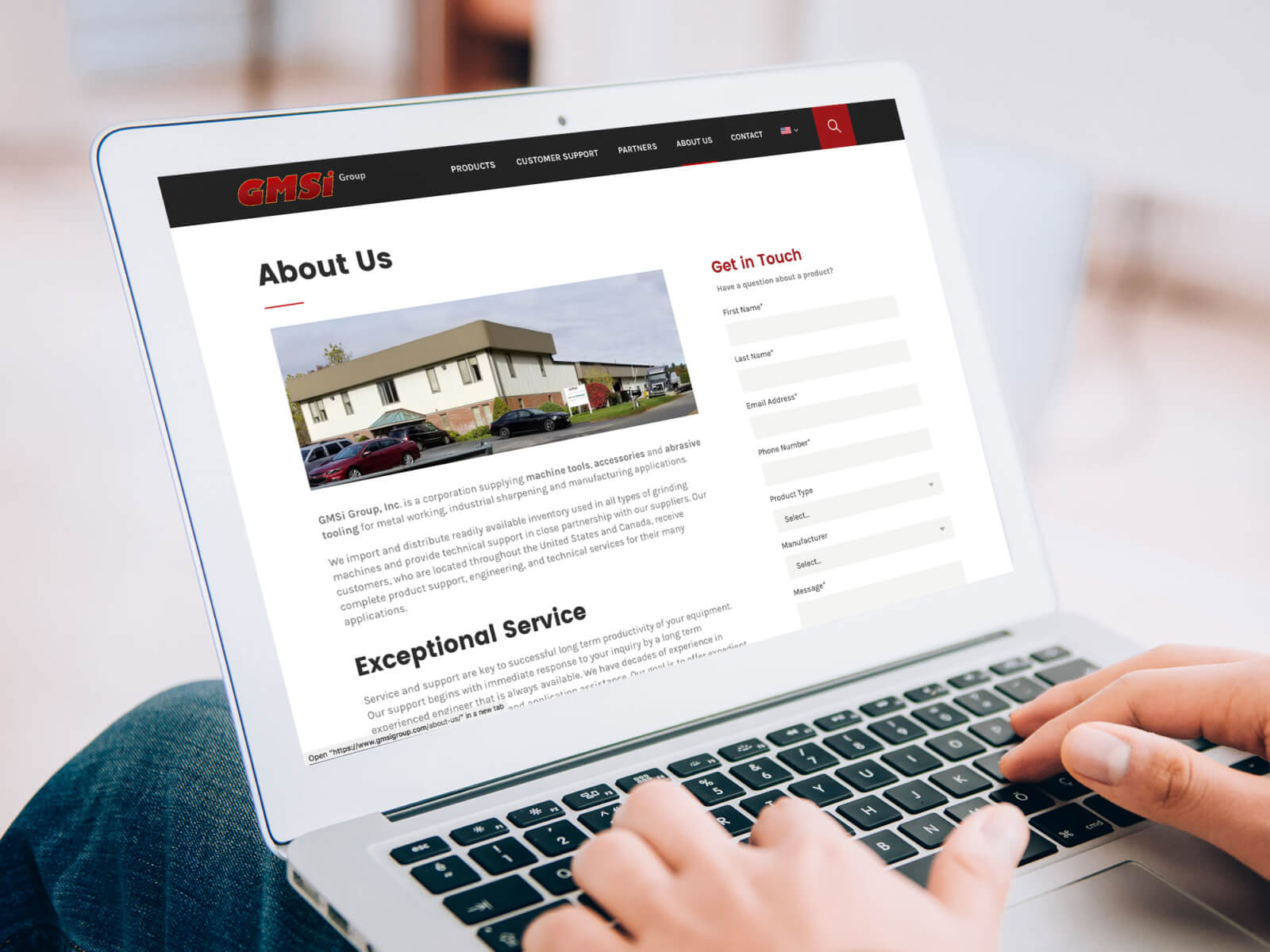 An International Feature
By simply clicking on one of three flags in the main navigation bar, the user can change the language on the GMSi Group website from English to Spanish or French. Three simple illustrations reinforce the company's presence in the international marketplace.
After the Launch of a Modern Website
3 Media Web continues to service the client to keep the site fast and running smoothly. We support GMSi Group by maintaining the website's integrity with software updates, new security software, and training to do in-house content revisions, as required.
3 Media Web created a modern website that exceeded the goals of the client by delivering a marketing tool that provides a user-friendly experience while enhancing the GMSi Group's company brand. The new website features all of their partner manufacturers under their GMSi Group umbrella in a consistent, bold, and modern, responsive design.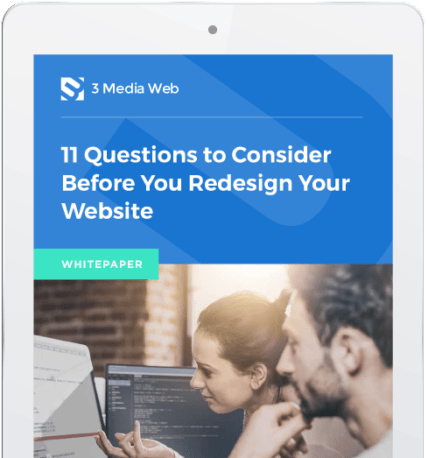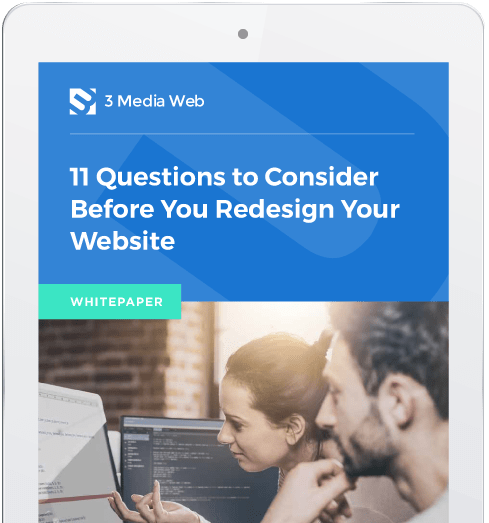 Join Our Email List
Sign up to receive our newsletter