A Worldwide Industry Leader in Brand Protection Launches New Website: Covectra, Inc.
Quick Summary:
3 Media Web delivered a website that highlights each of Covectra's products and their distinctive qualities.
Covectra, Inc. is a leader in revolutionary serialization-based solutions for brand protection in the pharmaceutical industry, as well as for five other vertical markets. Serialization is the application of serial numbers onto the packages of a product in the form of a barcode or data matrix or a human-readable alphanumeric. Serialization enables a company to track and trace each change in custody, as the product moves through the supply chain.
All pharmaceutical companies are required (by the end of 2018) to track and trace their products to reduce abuse, diversion, and counterfeiting. Covectra is currently the only company offering a serialization solution that integrates the software to generate and track barcodes, the hardware to apply the codes, and cloud access to store and retrieve data.
Covectra has expanded its services from pharmaceutical companies into food and beverage, tobacco, luxury goods, fashion, and electronics. They have processed over 2 billion serial numbers for global brand owners in 8 countries and 4 continents.
Content That Resonates with Each Distinct Market
3 Media Web created a new website that uses bright and engaging images with animated text that immediately conveys the vertical markets in which Covectra provides serialization solutions. The new company tagline: "Multi-layered Brand Protection for Pharma and Beyond" supports the company's growth into industries in addition to pharmaceutical. The Covectra website content was rewritten to explain the brand protection, marketing and financial benefits of serialization to visitors from different industries.
The client's vertical markets are further explained in the Industry section which features a vibrant image and short description with a "Read More" link to additional information. The Real Life Solutions section is a collection of case studies that gives an example of a recent project in one of the industries in which they do business.
A Polished, Professional Image to Attract Larger Prospective Clients
3 Media Web created a website with a clean, up-to-date look that supports Covectra's market position as the worldwide leader in serialization. We began the project with an updated logo and color scheme for the website to realize the professional image the client wanted.  To support their request to give the website a "modern" look, an animated photo gallery on the Home page was created. The web visitors' first impression is of vibrant images for each of the vertical markets, as well as the company's three key product lines. 3 Media Web delivered a website that highlights each of Covectra's products and their distinctive qualities and uses, while also communicating how they work together.
A Wealth of Information in an Easy-to-Access Format
The Media tab houses comprehensive information that supports the company's leadership in serialization solutions worldwide. This section features white papers, compliance updates, press releases, and events. Combining all this helpful information in one area keeps the website clean and easy to navigate and brings web visitors to the information they need quickly and efficiently.
Product Integrity and Brand Protection
The Industries tab on the main navigation bar brings the website visitor to each of the company's vertical markets with an attention-getting image and brief content that outlines the ways in which each distinctive industry uses Covectra's serialization solutions for ensuring product integrity and brand protection.
Case Studies Support Covectra's Marketplace Position
The Real-Life Solutions section includes case studies of Covectra's customized solutions, integration services, ongoing customer support, and global reach.  These case studies can be easily updated and new case studies by the client when available.
Trends, What's Happening in the Industry, and Compliance News
The Blog section is another area in which the client can add articles of interest, details of upcoming industry events, and updates on serialization compliance issues. 3 Media Web created a simple format with eye appeal using colorful images and links to each article.
A Timeline and Biographical Info Bring Added Credibility
3 Media Web created an easy-to-read About section that opens with a brief history of Covectra and an interesting visual timeline of how the company has evolved since its beginning in 2008. Friendly and consistent images of each of the company's key staff are shown with links to bios that supports each individual's knowledge base and expertise in the field of serialization. The About section also shows the company's certification and membership in important industry organizations.
3 Media Web delivered a website that achieves the company's goals for its primary marketing tool. Rich in organized content with a professional and attractive design, Covectra's website is poised to answer its visitors' questions and to connect them to Covectra so they can get the information they need to make informed decisions.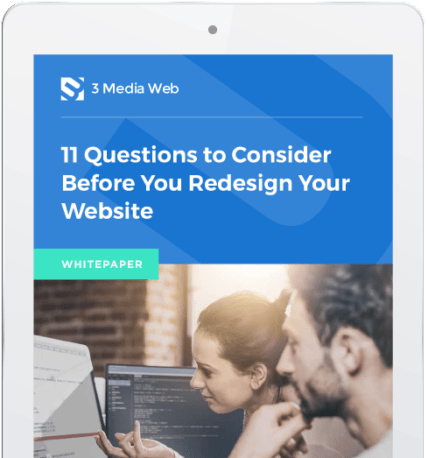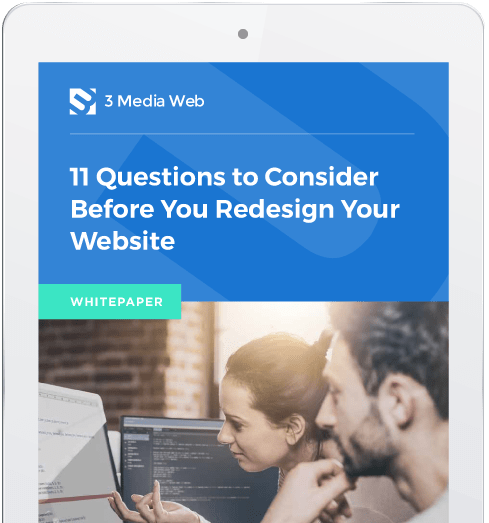 Join Our Email List
Sign up to receive our newsletter