Custom Database Website Development for CVCP to Address Rising Healthcare Costs
CardioVascular Care Providers (CVCP) is a network of physicians whose primary focus is to manage cardiovascular diseases, address rising healthcare costs, and improve the quality of cardiac patient care in Texas. They came to 3 Media Web through another client connection, Cedar Gate Technologies, and needed a custom database that was easy to use and update to address our country's rising healthcare costs.
"CVCP's proven track record in providing excellent and affordable cardiovascular services stems from the fact that it is a physician-driven and physician-directed program. CVCP allows physicians to manage their patients in a way that is best for all parties involved, and for patients and insurers to realize the benefits of that closely-managed continuum of care.

CVCP has heard and responded to a major challenge from corporate America; to provide the finest cardiovascular health care at an affordable cost. The Center of Excellence Healthcare Programs established for Employer Groups have resulted in both high-quality patient outcomes and significantly lower than anticipated costs." ––CVCP.
The Challenge
The client needed a custom database built that was easy to use and update, with both a manual and automatic import/export feature, and met Hippa requirements on information sharing (form entries cannot be stored on the site or accessed publicly).
This was the first multi-site in a project for 3 Media Web client Cedar Gate, who requested the creation of a WordPress theme/template that can quickly and efficiently spin up client microsites with minimal design or coding. This multi-site for CVCP was the first of Cedar Gate's to test this strategy.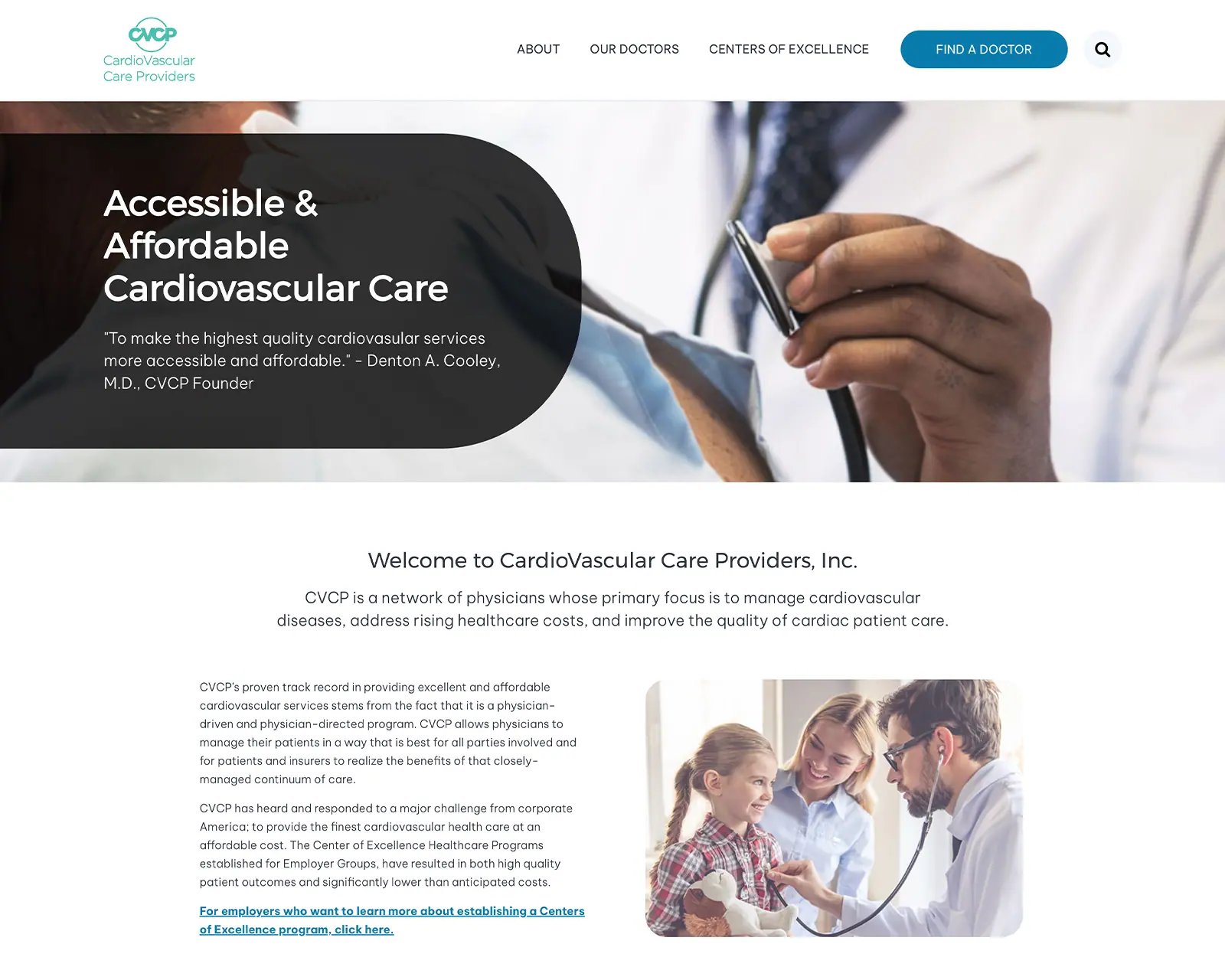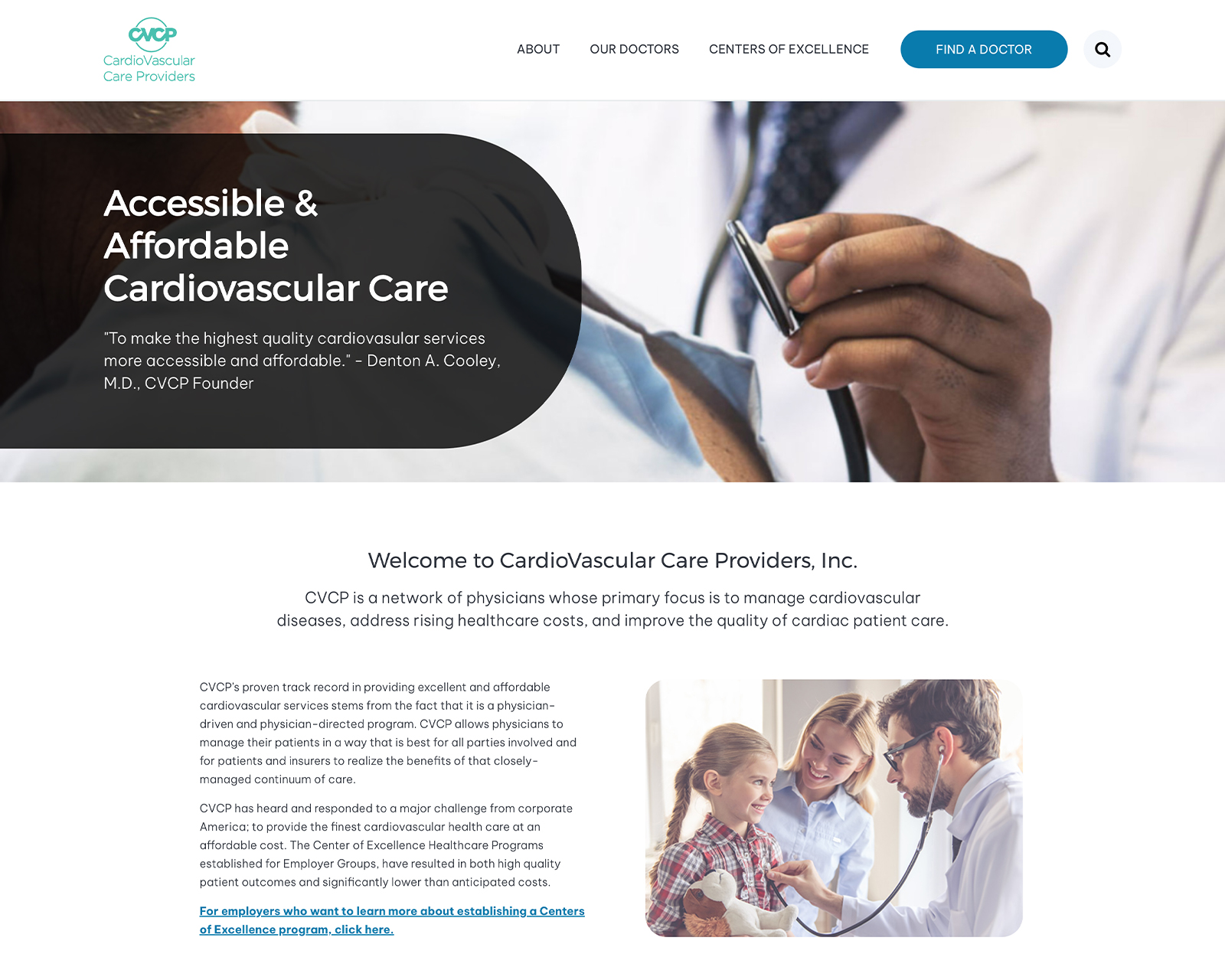 CardioVascular Care Providers Homepage - After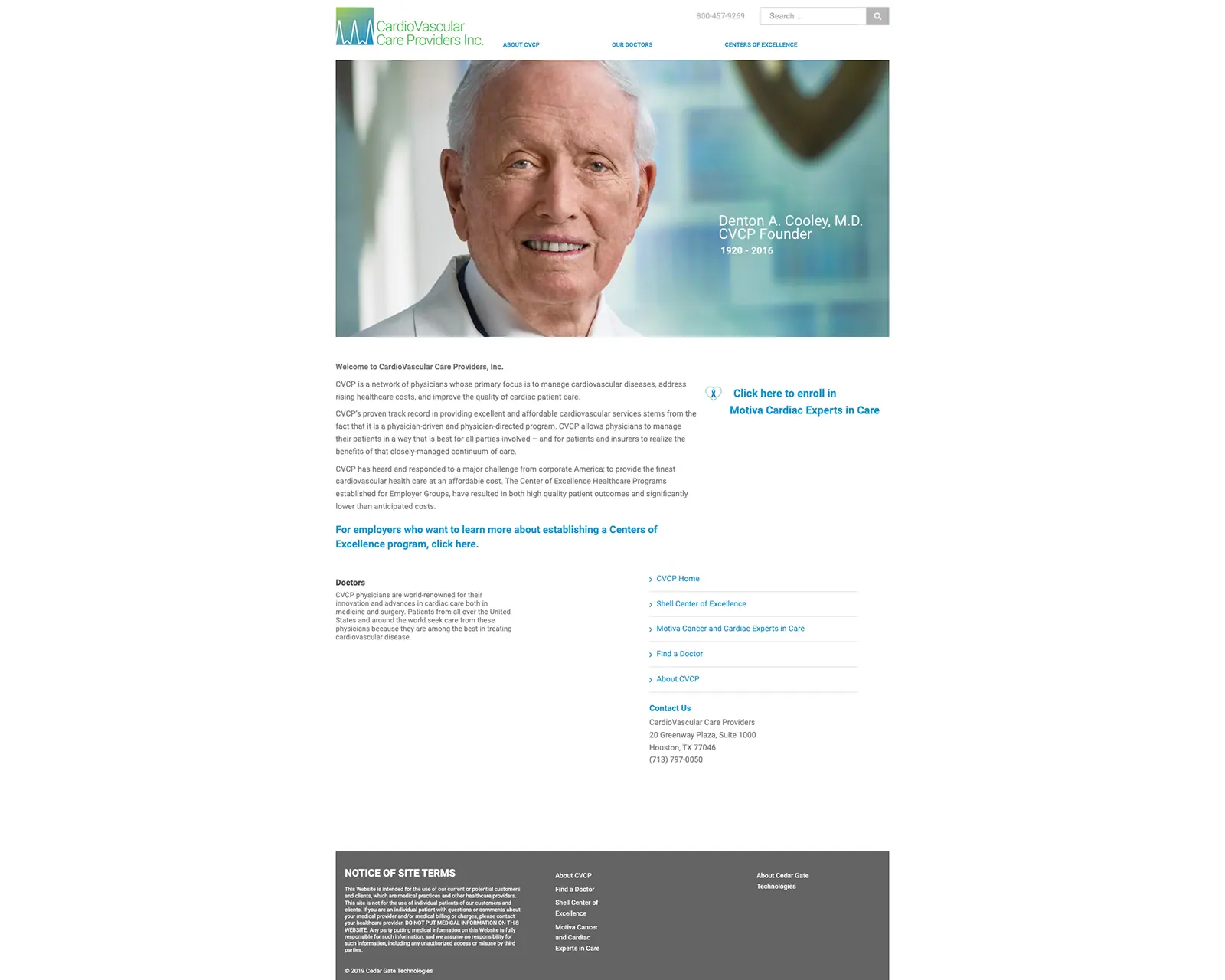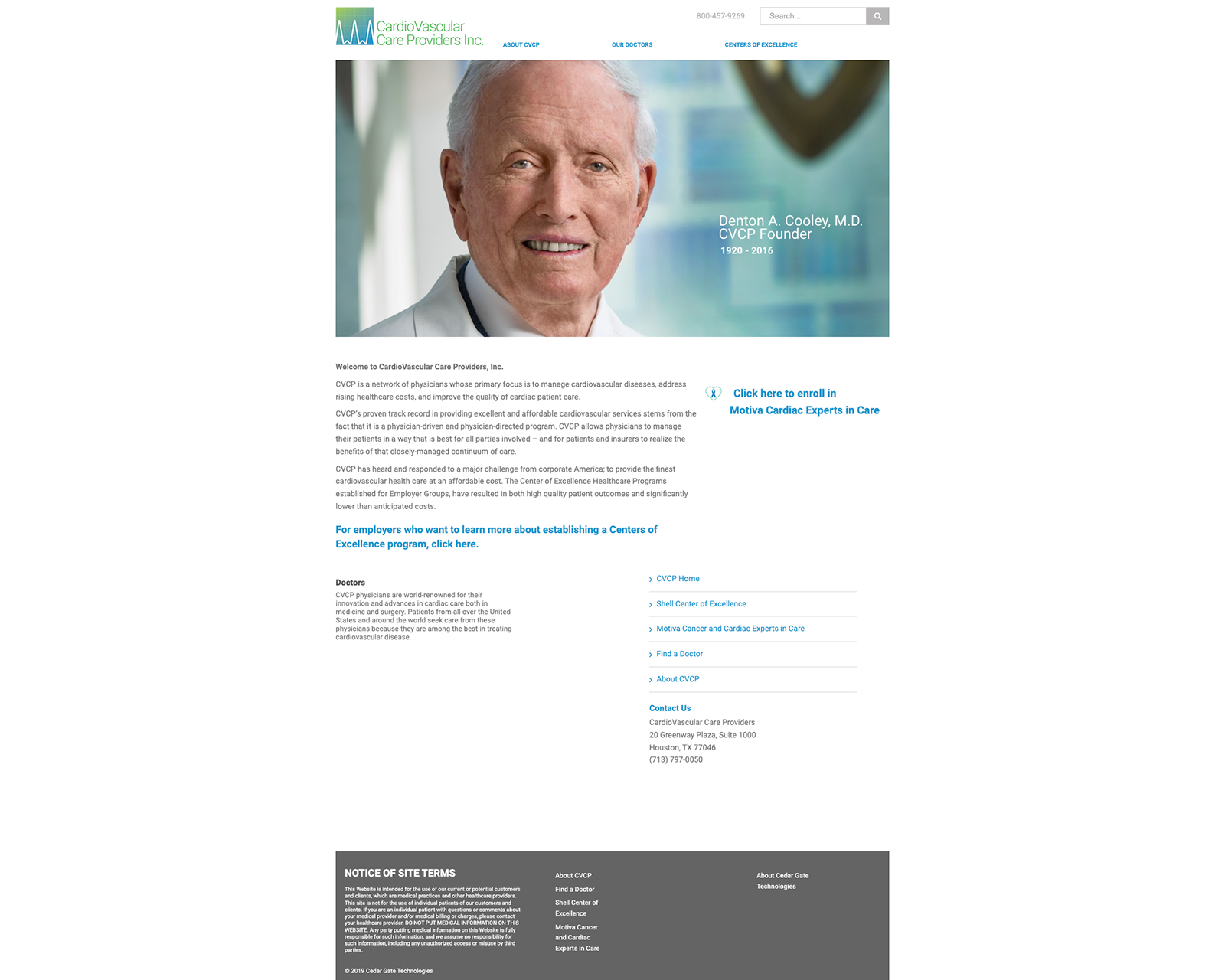 CardioVascular Care Providers Homepage - Before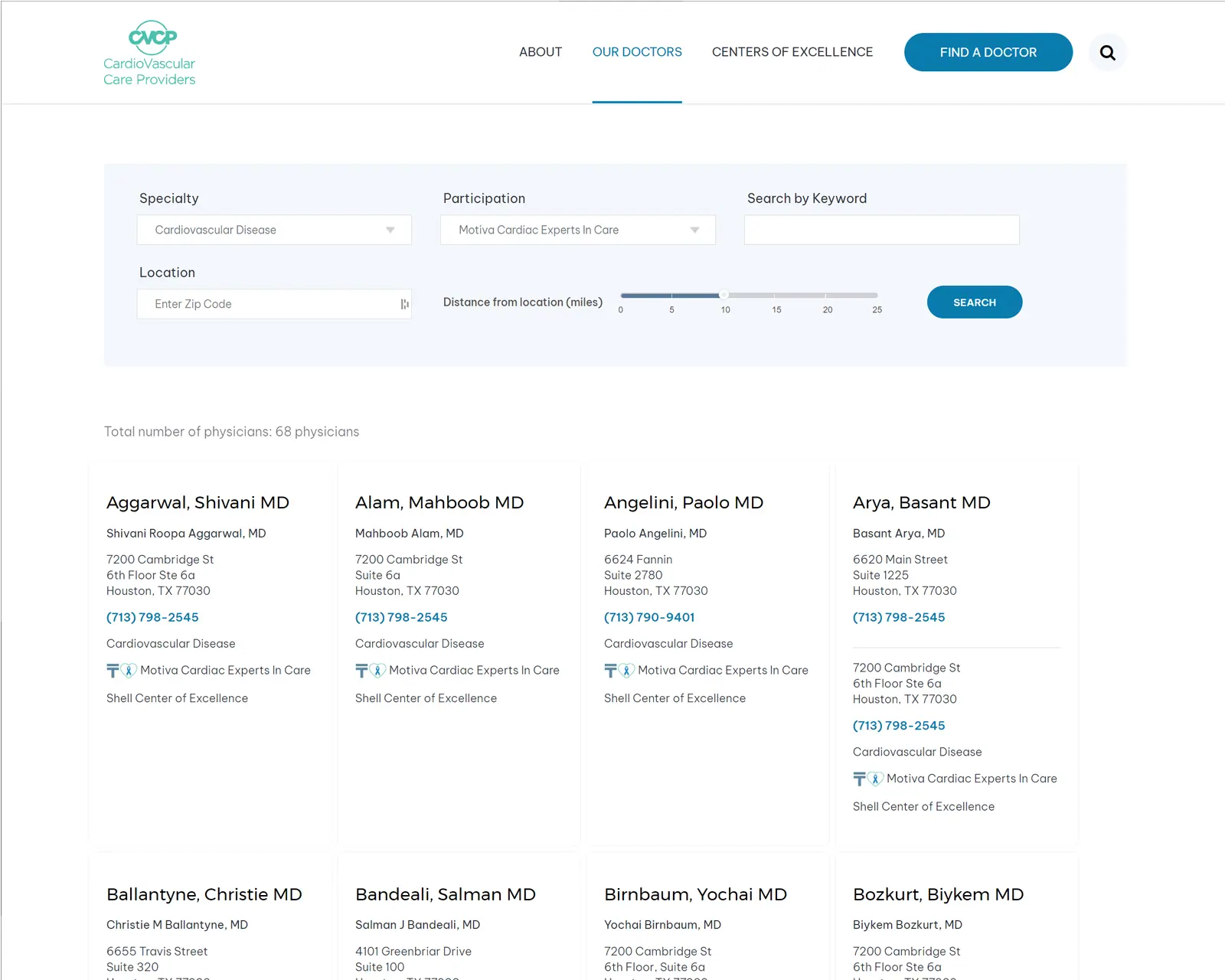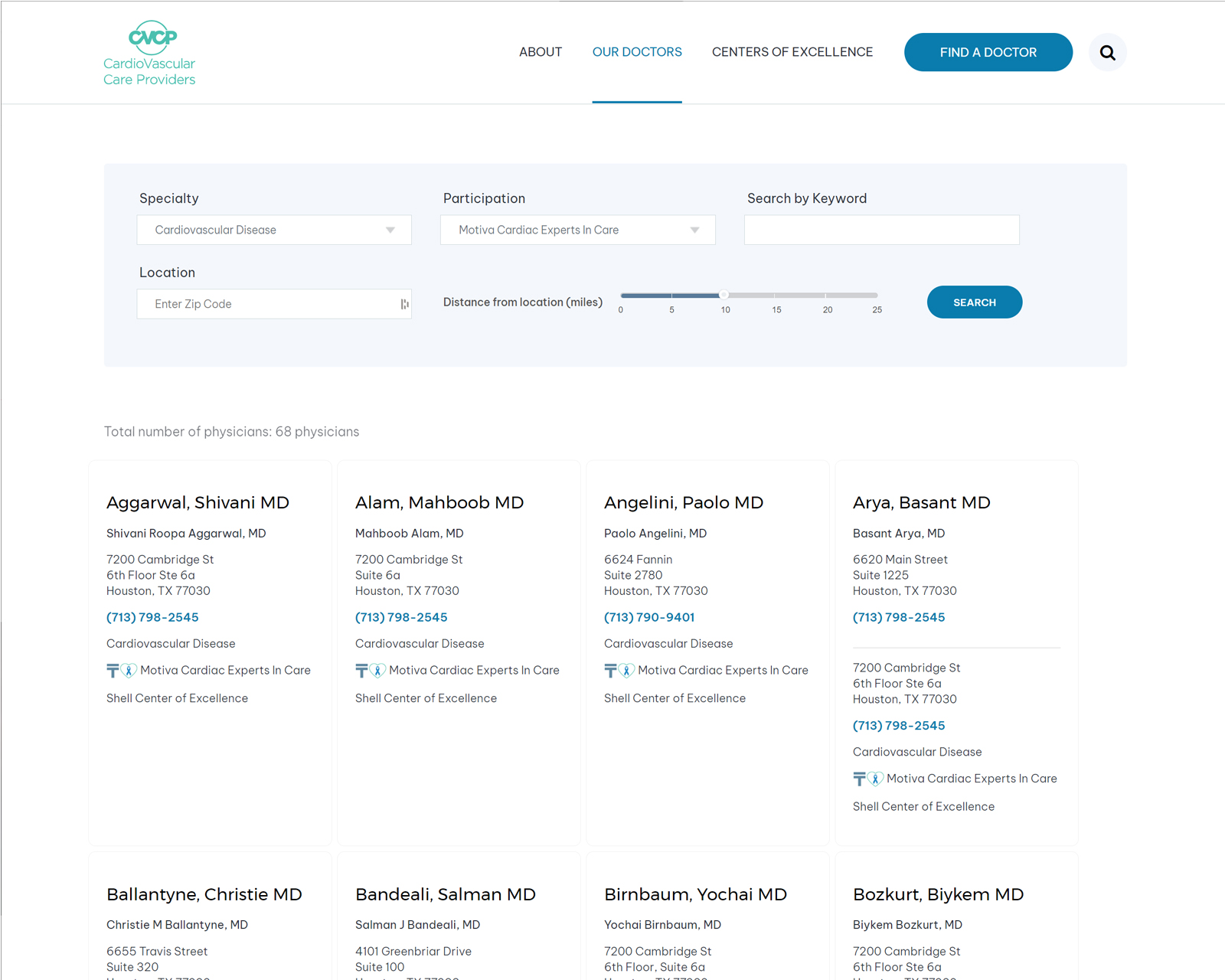 CardioVascular Care Providers Homepage - Find a Doctor Search Page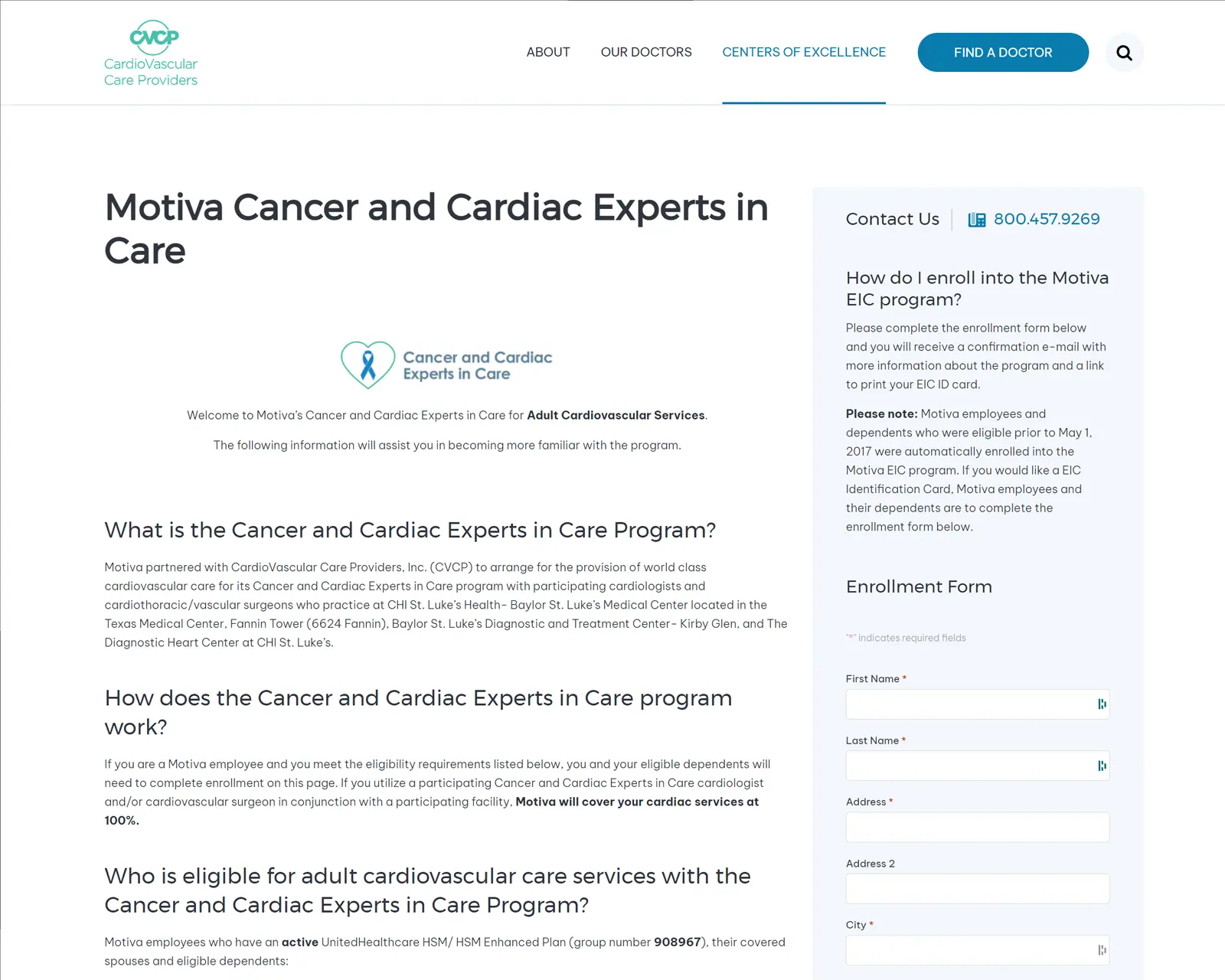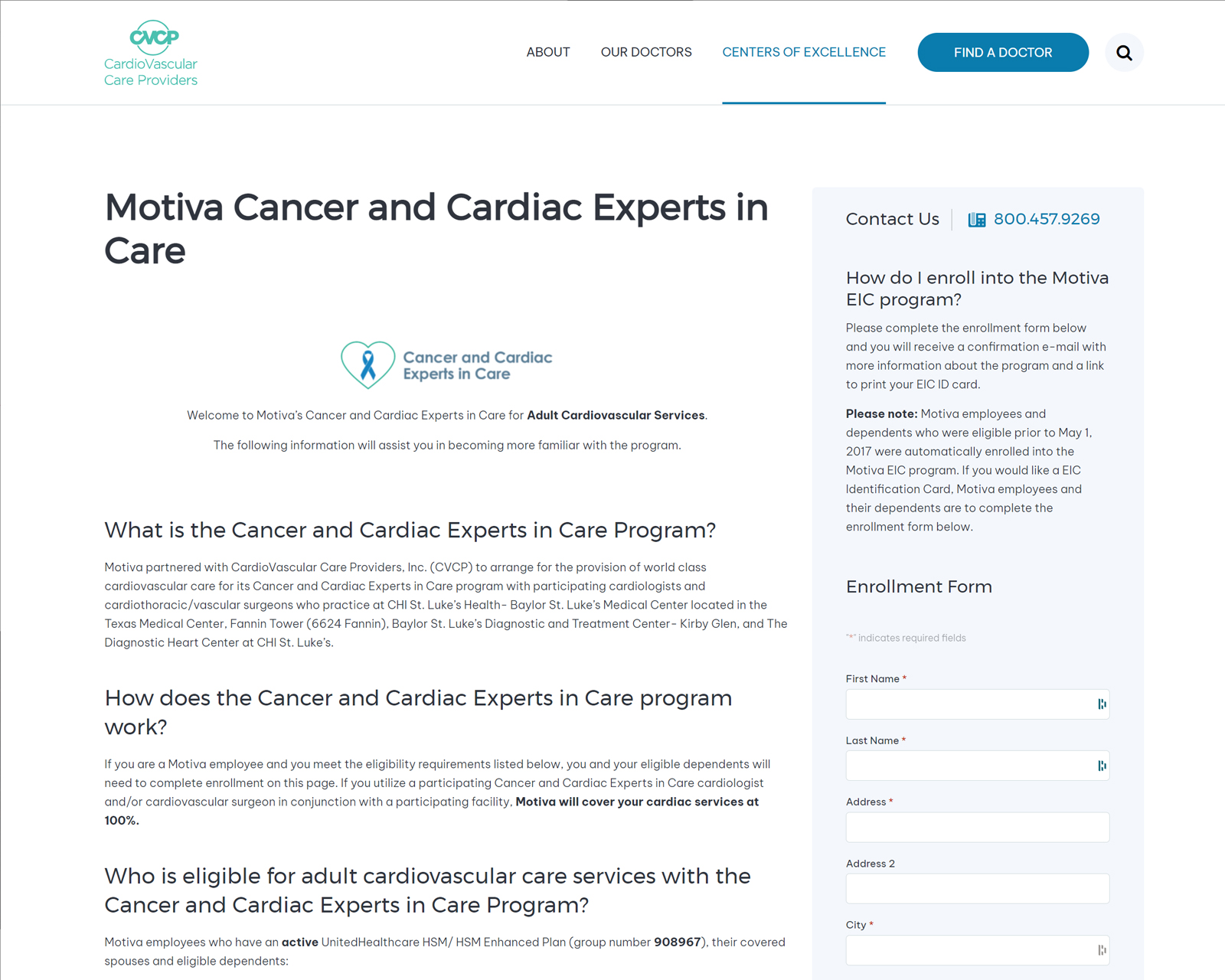 CardioVascular Care Providers - Center Page
A Customized, Intuitive Database for CardioVascular Care Providers
The database required a lot of customization and had constraints, this made it challenging to create an intuitive interface–which the 3 Media Web website development team was able to accomplish.
One challenge was receiving the proper credentials and approvals without adding delays to the timeline. The 3 Media Web team worked together with CVCP to come up with workaround solutions that would get the project to launch regardless of some IT difficulties on the client end.
Working closely with our development team, we determined how to get the database uploaded manually without needing credentials that were proving difficult to gain access to. We ended up adding additional functionality that would work without the automated feature, and it resulted in a fully working database which we were able to launch. This is a one-of-a-kind database that was developed specifically for them.
"The new website itself is fantastic and flawless, but that's the minimum requirement when hiring a firm like yours for a project like this. Sarah CONSISTENTLY went above and beyond to shepherd this project through the finish line. That level of consulting is unusual in all the best ways, and it resulted in a new website infrastructure that will drive massive efficiencies and ushers in a new digital era for the CVCP division of Cedar Gate."

–– CVCP
Upon completion of the multi-site, 3 Media Web then trained the CVCP team on how to manually add the database, make changes to entries, and remove doctors as necessary. They also provided training to the Cedar Gate team on NS Cloner for multi-sites to repeat the process again with other client projects.
Reach out to our award-winning team today
Start Your Web Design Project