Eye-Catching Website Design Showcases Brand to Investors
The Client: Atlas Holdings, LLC
Atlas Holdings and its affiliates are a diversified group of 26 manufacturing and distribution businesses. By focusing exclusively on sectors of expertise and partnering with exceptional management teams linked by a shared set of values and a common culture, Atlas creates and then executes value-creation plans that deliver breakthrough operational and financial results over the long term.
Challenge: Outdated Website Was Difficult to Update
Atlas contacted us because the custom content management system (CMS) used for their site didn't allow it to be easily revised. The company was also looking to create areas on the site that enabled them to feature certain content, including news, client stories, and more. After the project started, we uncovered the client's desire to elevate the design of the site as well.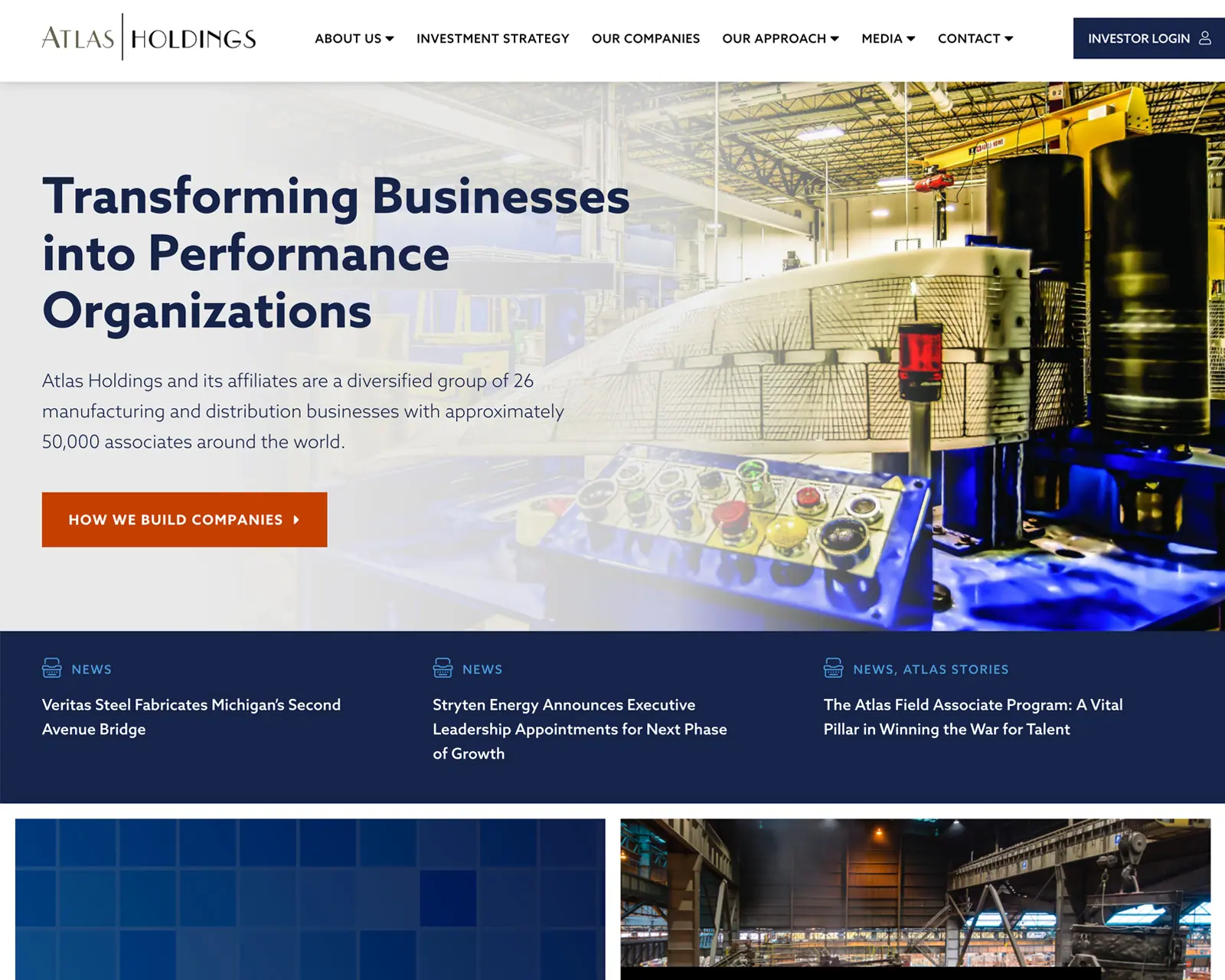 The new Atlas Holdings homepage web design from 3 Media Web.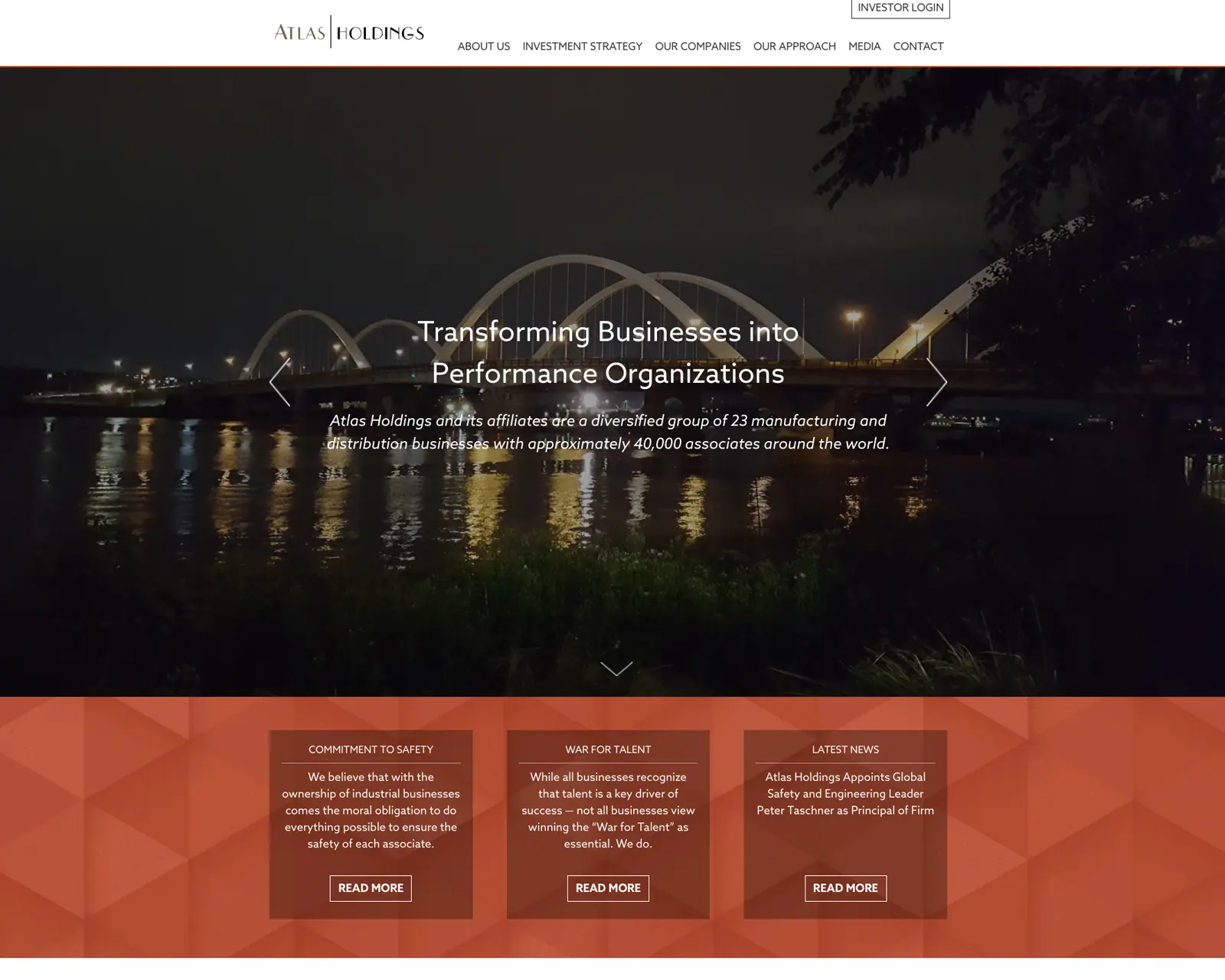 The old homepage design for Atlas Holdings, before the web design project with 3 Media Web.
Solution: Replatformed, Redesigned Site Delivers Visual Impact
We moved the new site over to WordPress and implemented all new page layouts and functionalities. The WordPress platform is user-friendly, helping the company to smoothly make edits and additions to the site content. Training has further reinforced the ease of updates.
We also created a vibrant new design for the home and interior pages that helps highlight key sections. The stunning design amplifies the company's brand and effectively communicates its leading market position. In addition, we created a site style guide to help create a more cohesive visual update.
The Results
The revamped site is much easier for site visitors to interact with, fostering better engagement and promoting improved conversion. It is also an effective tool for growing their business and advancing their brand to future investors.
Join Our Email List
Sign up to receive our newsletter