Global Pioneer in Vulnerability Risk Management: NopSec
Quick Summary:
The new NopSec website meets the client's goals for usability, functionality, and security.
NopSec is a New York-based, globally-focused vulnerability risk management firm that helps its clients access vulnerability and reduce security risks to their systems. NopSec prioritizes actual security threats to organizations and predicts potential threats. Their advanced technology consolidates and prioritizes risks and fixes critical vulnerabilities.
The client had several basic goals for the new website. They wanted a cutting-edge look and feel with a simple content messaging format in which to explain their cutting-edge technology and services. They wanted to be certain to include the latest security features on their own site.
Dramatic Design
3 Media Web worked with a NopSec designer to deliver a dramatic design using bands in alternating brand colors to feature an introduction of key services, Mission Statement, Testimonial slider, Accolades, Customers, and News articles. The red, black, and white complements the NopSec logo and draws the eye down the comprehensive HOME page.
Simplified Format
A hamburger menu icon in the upper left of the HOME page links to a page with links to all of the remaining pages on the NopSec website. From this page the reader can access more information about the NopSec Unified Vulnerability Risk Management and other services, the About page, and more.
Demo the Product
An informational demo explains the cutting-edge technology and services that NopSec provides to its customers.  A Call-to-Action button link can be found on all key pages, at least once, and in the footer. In addition, a Penetration Assessment or an Adversarial Simulation can be requested using button links to integrated forms. 3 Media Web integrated the website to Marketo, a marketing automation tool, that syncs information web visitors enter into demo and partner request forms automatically to the Marketo database. This automation resulted in seamlessly capturing and retaining important marketing information.
Learning More
The Resource section, accessed through the footer or the hamburger menu, has a variety of videos of Webinars on Demand and informative articles on topics of interest to website visitors. These resources are searchable and arranged in an easy to navigate fashion with large images, intro content, and READ MORE link buttons.
Recruiting through the Website
The Careers page can be easily updated by the client and includes available positions at NopSec by job title, a brief job description and a link to Apply.
Security Features
The 3 Media Web development team consulted with NopSec and added certain security features to the website, such as two-step verification, reCAPTCHA to block spam and bots, and the ability to block specific IP addresses.
The new NopSec website meets the client's goals for usability, functionality, and security in an updated, minimalistic, and dramatic design.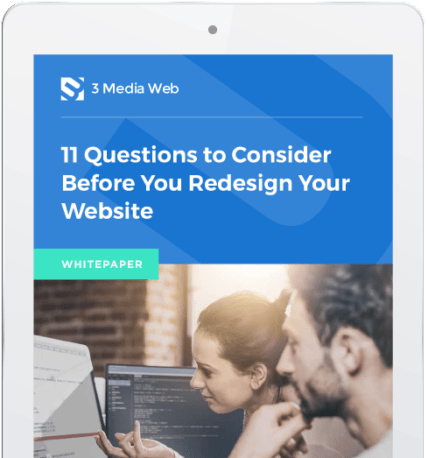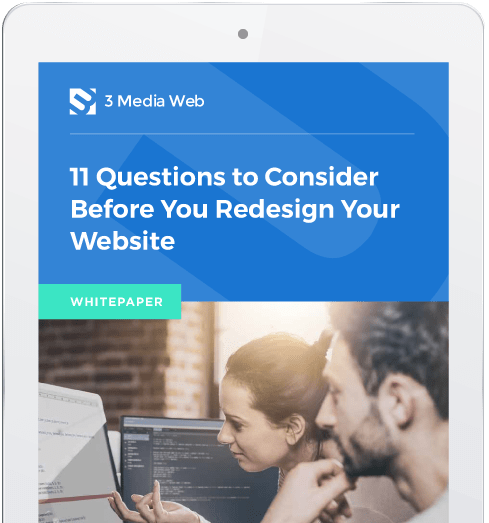 Join Our Email List
Sign up to receive our newsletter