Roadmap to Health Equity Website Design and Logo
The Client: Roadmap to Health Equity
Roadmap to Health Equity is a new initiative backed by Americares, the National Association of Free and Charitable Clinics (NAFC), and Loyola University Chicago. This first-of-its-kind national partnership is working toward delivering data-driven, equitable care. The organization seeks to improve the quality of care and reduce health inequality for the millions of patients who seek healthcare in free and charitable clinics nationwide.
Challenge: Recently Launched Initiative Needed a Web Presence
Starting in 2017, Roadmap to Health Equity was looking to take the next step in its brand evolution by creating a website to face this new initiative. Navigating the needs and ideas of the three separate but partnered organizations in site and logo development added to the project's complexity.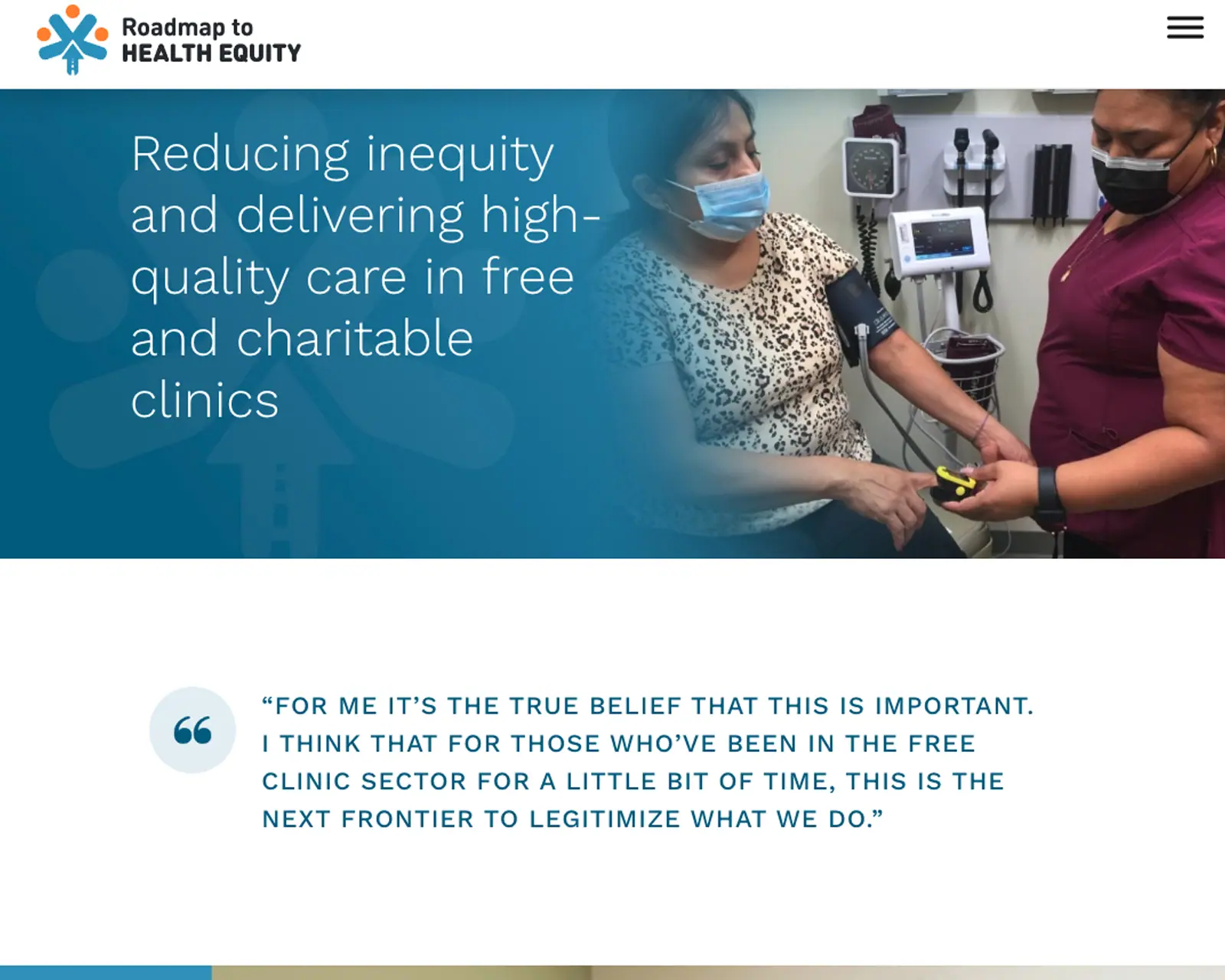 Roadmap to Health Equity Homepage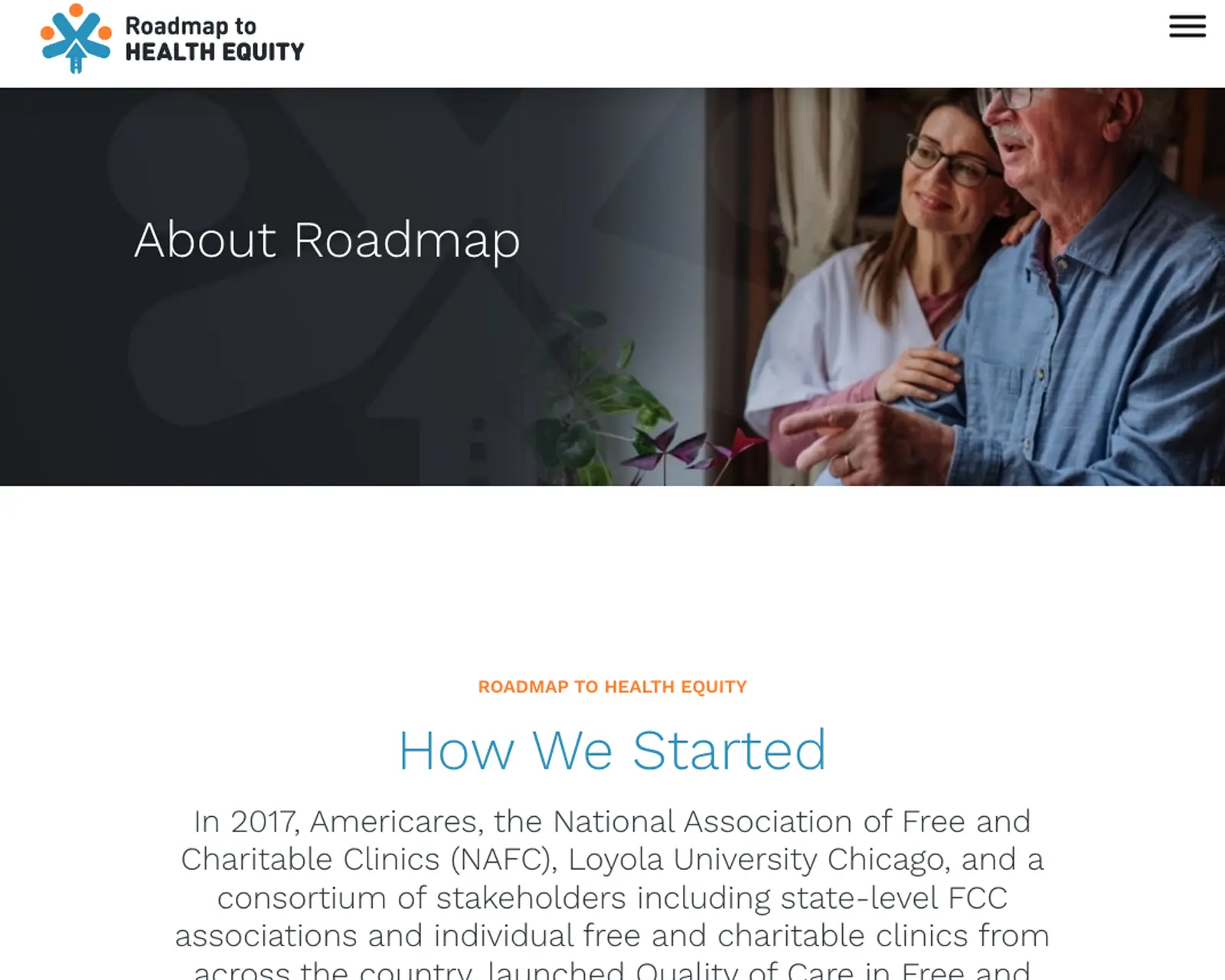 Roadmap to Health Equity About Page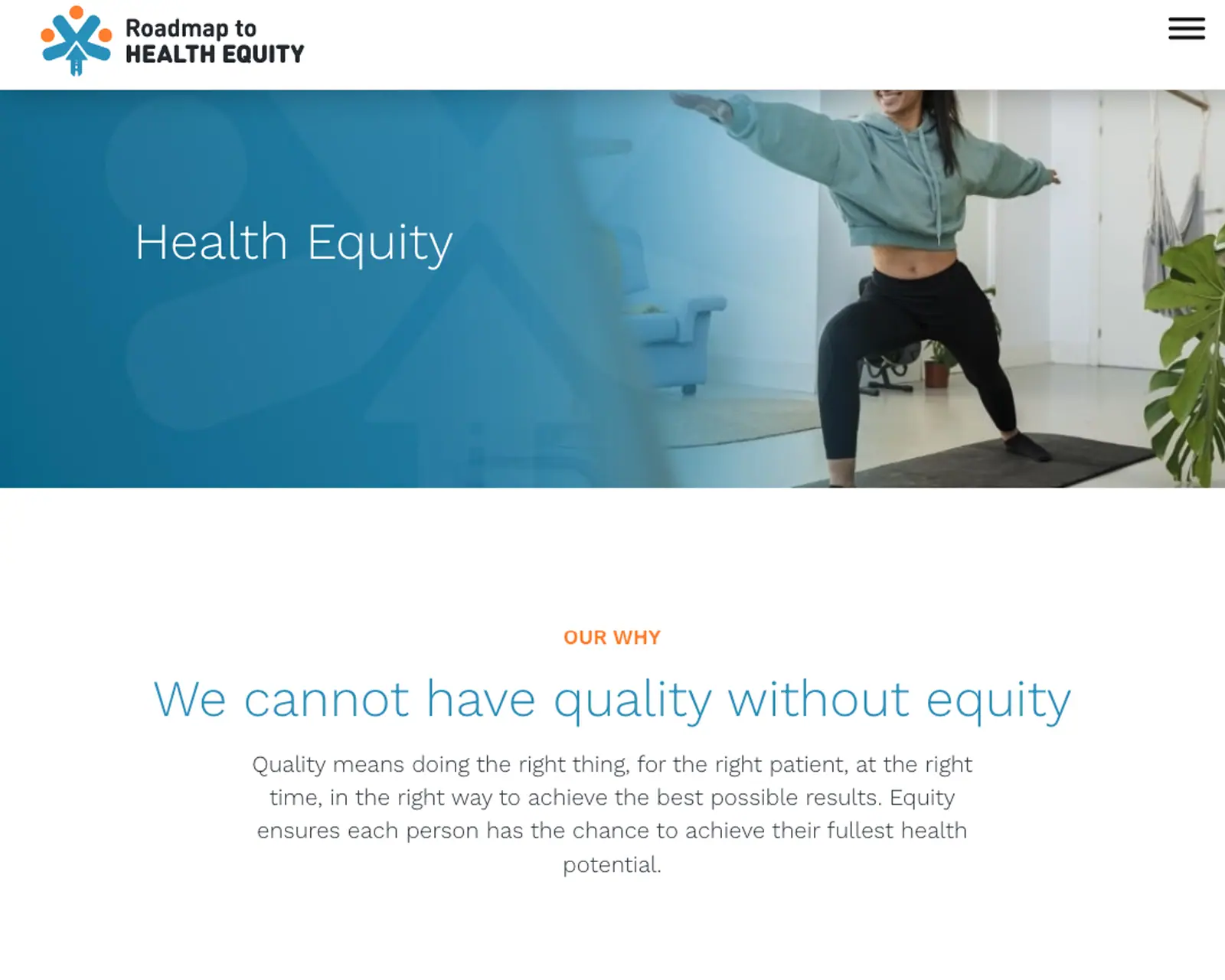 Roadmap to Health Equity Health Equity Page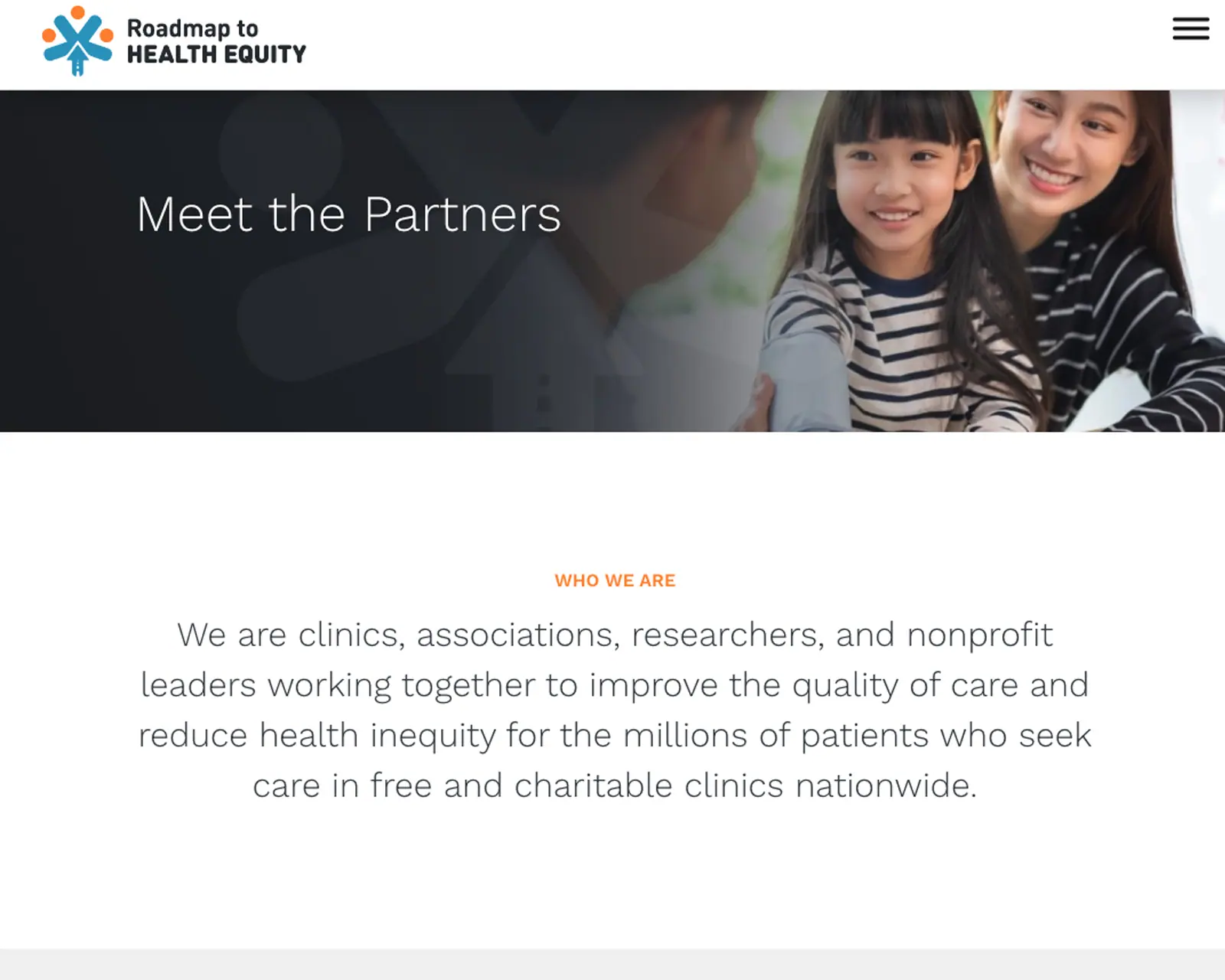 Roadmap to Health Equity Meet the Partners Page
Solution: New Website and Logo Establish An Organizational Identity
We worked closely with all entities aligned with the non-profit to dial in the visual identity and site design. Crafting a logo that met their needs required in-depth discussions about what each party hoped to achieve. The new brand identity successfully grounds the site and communicates the non-profit's position in spearheading health equity.
For the website, we created all new page layouts and functionalities to let the organization's work take center stage. Since this site was an extension of our relationship with Americares, we retained the current blocks used by the Americares site as well as that site's associated plug-ins.
Additionally, this new site provides a resource center and support forum for healthcare providers to access information and build community. After launch, we also conducted website training for the client's primary stakeholders.
The Results
The new site provides more widespread visibility into this important equitable health initiative, helping foster buy-in by additional healthcare providers and attract additional funding.
As Americares is a client, we will continue to work with the organization on their phased updates and provide ongoing support for this site. We look forward to supporting them in their mission of driving healthcare equity.
Join Our Email List
Sign up to receive our newsletter