How Much Money Should Your Company Budget for a Website Redesign?
Asking how much a website redesign costs is like asking how much a car costs: The answer depends on what you want. You'll be paying different prices for a luxury SUV and an economy-sized compact, and the same goes for websites. In both cases, the difference can mean tens of thousands of dollars.
Web design agencies generally offer different tiers of websites for different budgets. You should have a clear idea of the work you want done before you look for a design partner. Also, keep in mind that as in all things, you get what you pay for, and the lowest initial quote may actually cost you more over time.
Ask yourself these questions about your website redesign to help determine what kind of budget you should be planning for — economy-sized, luxury or something in between.
What's Your Motivation?
Before you dive into a redesign budget, consider why you're redesigning the site. There are several reasons you may be ready for a redesign: .
Time. If your site design is more than three years old, it's a good idea to critique your site and compare it to a few of your competitors. Startups may want to consider an even shorter timeline, such as 18 months.
Your core business has changed. You need to educate your audience about what you now offer and how it's different than it used to be.
The competition has performed a website redesign. You don't want to be left behind in your industry.
You're in a high-tech industry where change happens more quickly. In a dynamic industry such as biotech or high-tech manufacturing, you need to be perceived as cutting edge. A good website can help.
Your stats have gone down. If your conversion rate is slipping or your traffic numbers are heading the wrong direction, that should be a red flag. Numbers don't lie when it comes to how your website is performing.
User testing or surveys indicate the site isn't meeting user needs. Keep track of feedback and find out what your audience wants.
Custom or Template Design?
One of the biggest determiners of budget size for a web redesign is whether everything is crafted just for you or comes from a template. Custom design tends to be more work as it requires developing a creative strategy, wireframes, sitemap and several designs. Templates will be less expensive, but may not result in exactly what you want.
How Much Time Do You Have?
Typical custom design projects take 10 to 12 weeks. If you need it more quickly, it may require additional resources to speed up the timeline. Template projects will usually take less time, but any changes you want to make may push the final delivery date off.
Which Platform Will You Use?
WordPress is typically cost-effective, since there are no licensing fees. Many of the plugins are free as well. Alternative choices include Kentico or Sharepoint. If you need special functionality such as ecommerce or CRM integration, work with your website redesign partner to find out which platform works best for you.
What Kind of Content Do You Have?
If you have graphics, photos and copy ready to go, that will save you time and money. Be sure you have the rights to the graphics, through purchase or because you produced them yourself. If you don't have copy and images already, allot enough time and money to source content for the site.
Your website is the "storefront" that serves as the first contact for many of your customers and potential clients. You want something that looks great, but there's no reason a it has to break the bank. Knowing the factors that go into a website redesign and how they drive cost will help you avoid surprises when the final bill comes.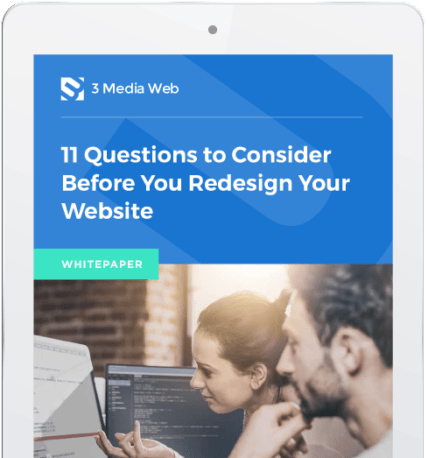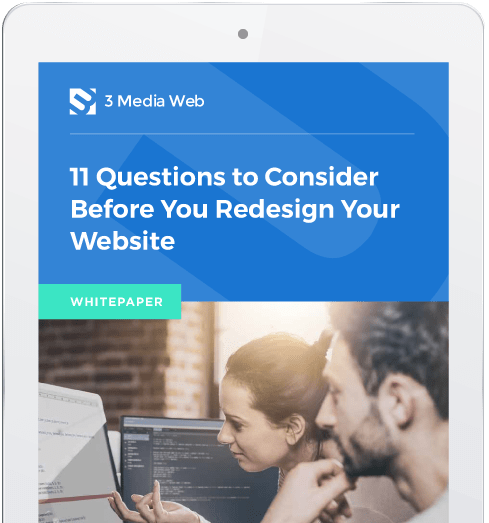 Join Our Email List
Sign up to receive our newsletter