How We Helped A Non-profit Healthcare Provider Redesign 10 Websites
Quick Summary:
As a result of all the hard work Covenant Health and 3 Media Web collaborated on during this project, Covenant Health is set to benefit in many ways.
As New England's largest non-profit post-acute care provider, Covenant Health has established itself as an innovator in the regional healthcare system. They came to us in need of a non-profit website redesign.
They are a leader in values-based, not-for-profit health and eldercare. Covenant Health's family of organizations includes hospitals, skilled nursing and rehabilitation centers, assisted living, independent senior residences, and adult day care organizations throughout New England and Pennsylvania. 
The Challenge
Covenant Health came to 3 Media Web requesting our expertise on a large website redesign project to help solidify their brand identity. 
They had 10 different websites that had been created and updated by different organizations throughout the years.
In addition to inconsistent branding and design, this resulted in an issue where the domain names for each site were split between the internal Covenant Health IT department and an external company.
Thus, they wanted to collaborate with us to develop one cohesive design to use across all 10 sites and to coordinate the transition from the external company to Covenant Health IT as they were launched.
3 Media Web's Solution
At times, we would be working on three or four sites at one time. To keep the project moving along on time, constant communication was key with this multisite project. 
We had a weekly meeting and communicated via email multiple times per week to collaborate on all details.
Common Design & Color Elements With A Touch of Individuality
Covenant Health provided the page designs for the home page, care & services page, and interior pages for all 10 sites. 
Each site shared a common design and a basic global color. The sites were differentiated by giving each its own primary color in addition to the global color. 
This small detail worked wonderfully to make each site unique from the other sites.
Improving Ease of Access 
3MW created a multisite network to allow for ease of login and updates. 
Each site has a separate administrator; however, most administrators work within the healthcare industry and are not familiar with updating websites. Because of this, we created logins for the Covenant Health marketing team (who does most of the updates on the 10 sites). 
Each website had its own administrator, so each website received its own unique training session.
Backward Compatibility Amidst Last Minute Changes 
After the first couple of website launches, Covenant Health decided that their original design wouldn't work in a few ways, so we altered the templates going forward and made adjustments to the already-launched websites. 
This happened again around website five, so we added the additional requested functionality going forward and made the updates backward compatible on the multisite network.
At approximately website eight, Covenant Health decided to switch the final two originally planned websites to two new websites not originally on the list.
Content Refresh
Each of the new websites also went through a rigorous content refresh.
The Covenant Health team wrote new content for all 10 sites, which the 3 Media Web team added. 
Additionally, brand new images were also added for each website. 
To top it off, new logos and favicons were also created for every site. 
During this process, SEO was also accounted for on each site.
The Results
For this massive project, we began work on the first website in July 2019 and launched the 10th and final website on December 1, 2020. 
You can check them out here:
Reaping The Rewards of A Non-profit Website Redesign
As a result of all the hard work Covenant Health and 3 Media Web collaborated on during this project, Covenant Health is set to benefit in many ways.
First, they will immediately notice increased ease of use by non-technical website administrators. The site's backend provides the Covenant Heath team an easier way to supply news, activities, and updates to the community.
Visitors to the site will also enjoy the improvements our team completed regarding the ease of use on the front end, as it will be much easier for them to find client information.
Beyond ease of use, the design and aesthetics will also solidify Covenant Health's branding, thanks partly to the common layout and style employed to create a cohesive brand identity while still keeping each website unique.
Before and After Examples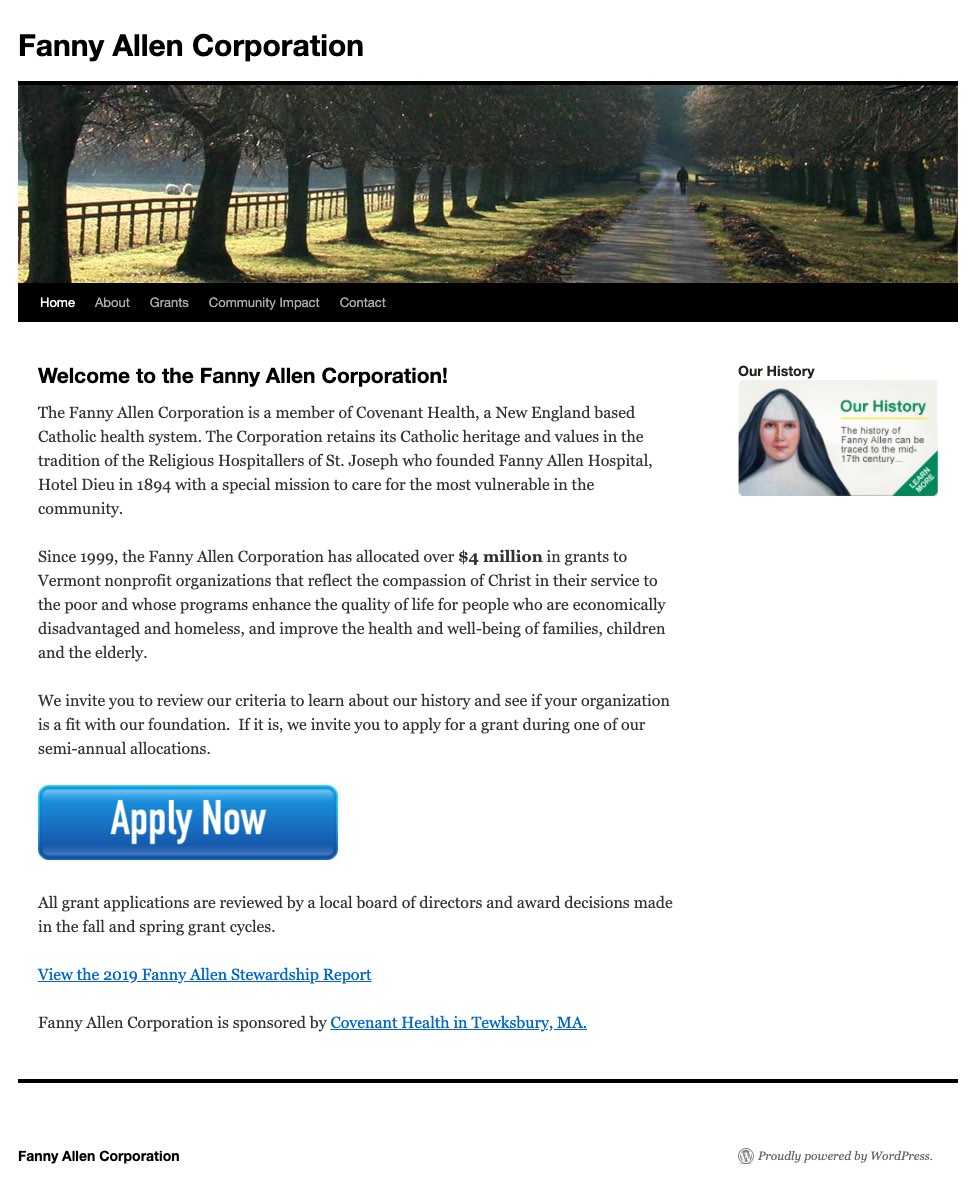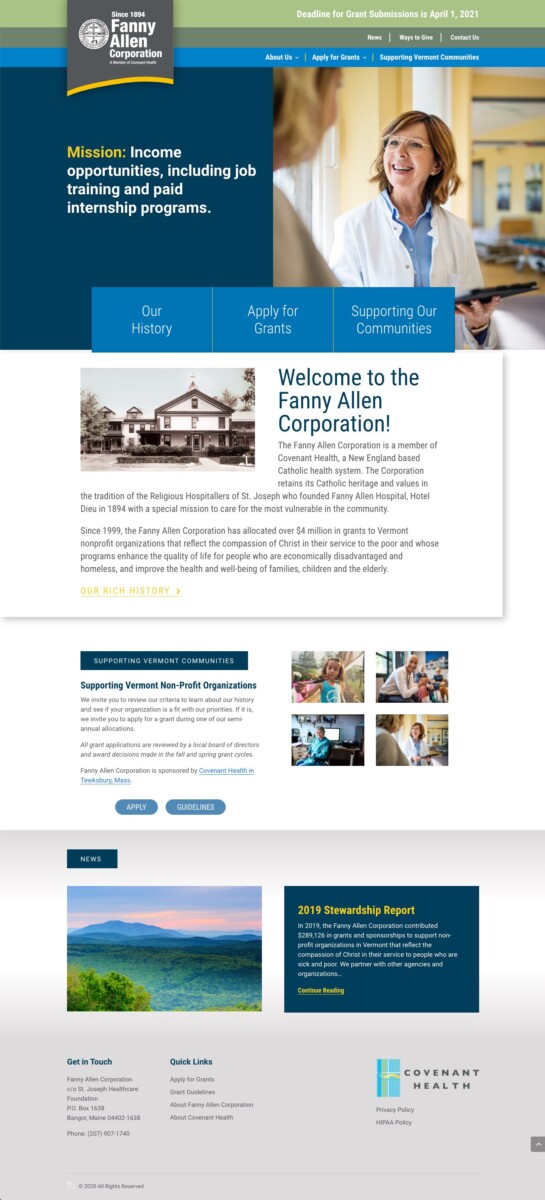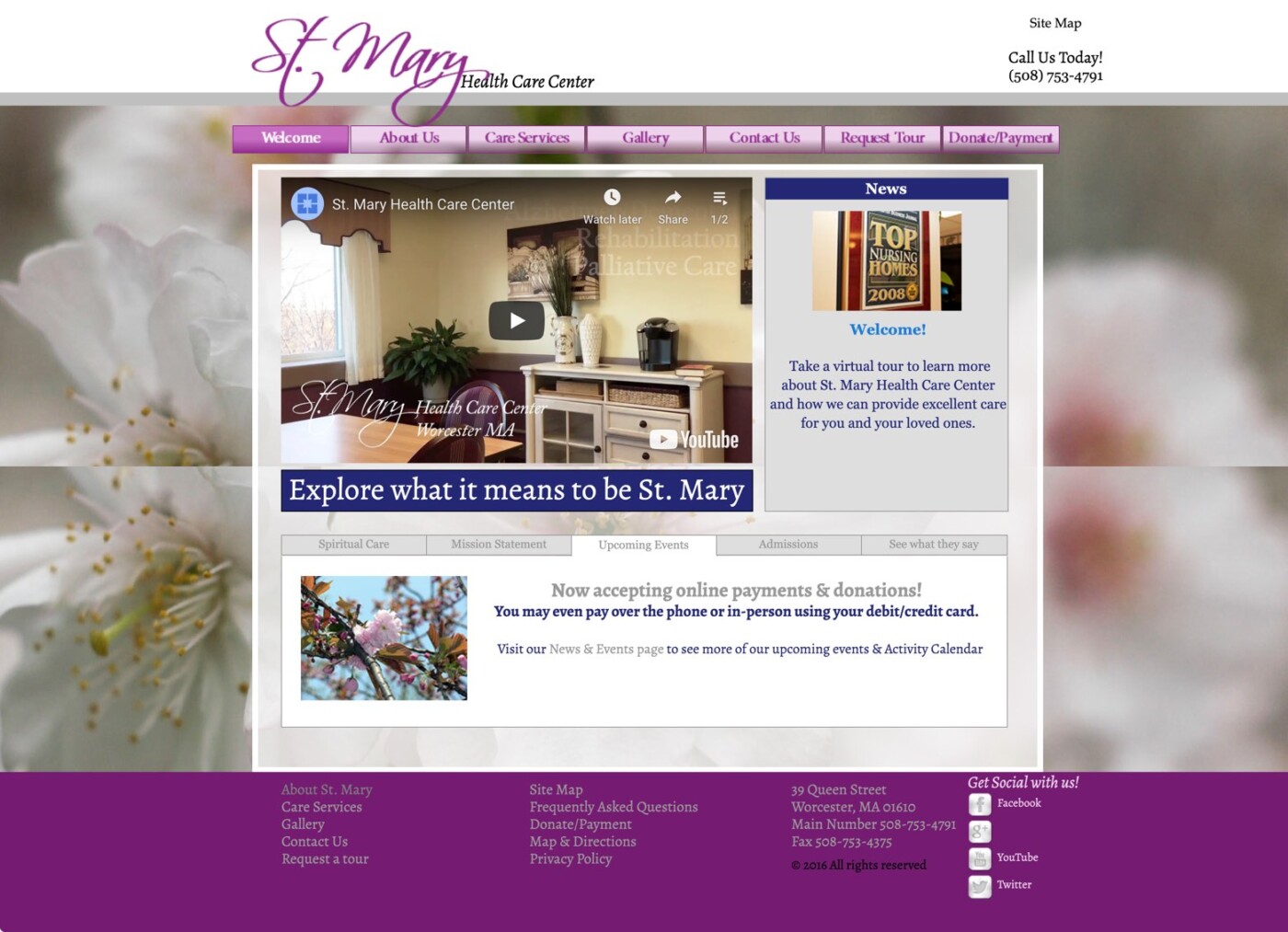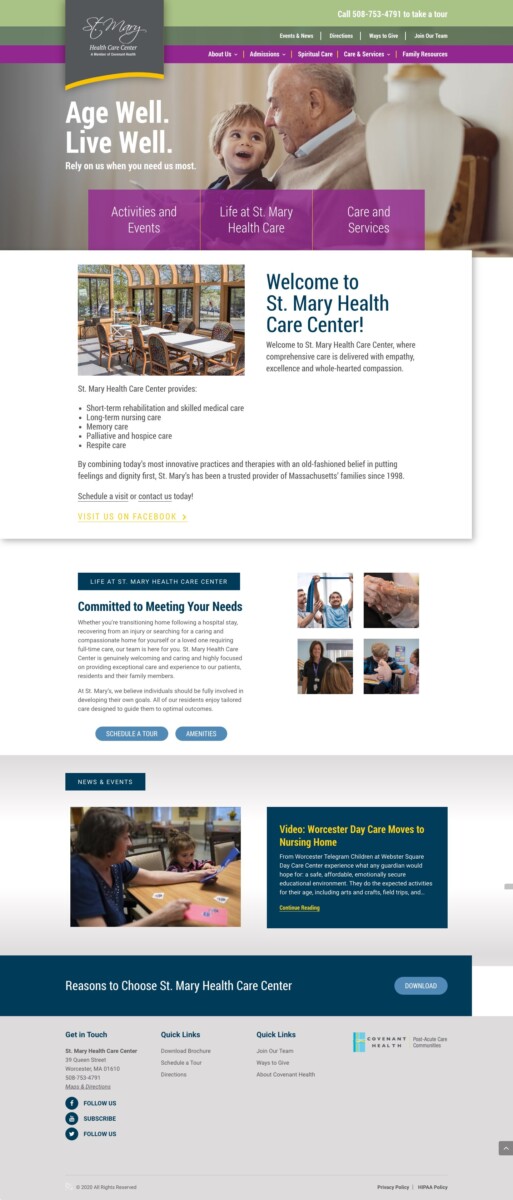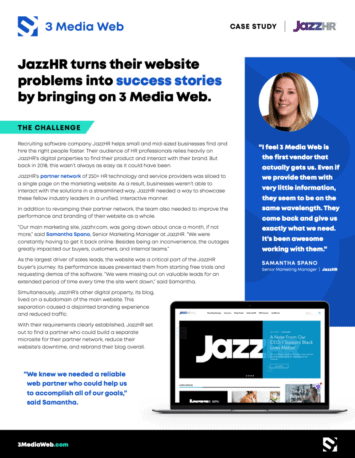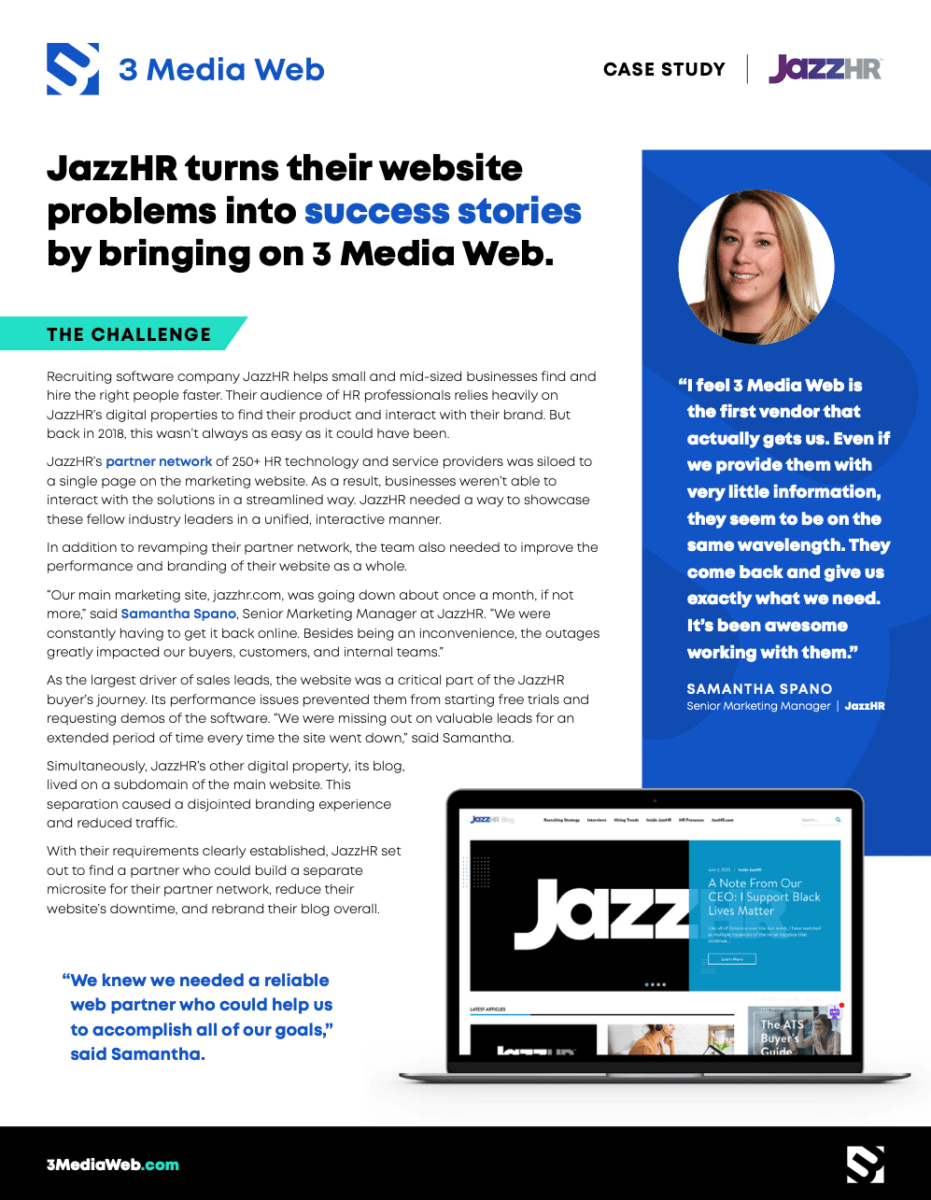 Join Our Email List
Sign up to receive our newsletter