How We Helped LPRS With A Website Redesign & Optimized Customer Journey Map
Quick Summary:
Upon visiting the site, users are drawn in by the new, simplified, modern, and clean website.
The Client: LPRS, LLC
Our client, LPRS, LLC, is an independent lessee advocate group. Operating in the lease management consulting industry, LPRS uses data analysis to help businesses and organizations reduce the costs and risks involved with leasing equipment. 
LPRS provides its clients with a variety of services that cover all aspects of the equipment leasing process. This includes, but is certainly not limited to, lease versus buy analysis, lease sourcing, as well as the end of lease equipment returns and extensions. 
As pioneers in the industry, the work they are doing helps organizations save an average of 30% or more on their equipment leases.
The Challenge: Website Redesign Featuring An Improved Customer Journey Experience
When LPRS came to us, they needed a website refresh that involved an entirely new design and optimized customer journey for its corporate website.
They had multiple reasons for wanting a website refresh; however, their main motivations were based on the following:
They had recently changed their brand name as well as their domain name.
Their previous site was on Hubspot, which they found was too difficult to use in addition to making them feel a bit boxed in. Hubspot was proving to not be robust enough for their needs.
Lastly, they required a new approach to more adequately guide the customer journey on the LPRS website.
Because most clients coming to the site have already spoken with an LPRS partner, they found their customers were already problem-aware but needed additional guidance and support to get to the solution-awareness stage.
This is something their old site failed to do.
For their prospective clients, they have probably already spoken to a trusted partner and will already be interested. They know there's an issue, but may not be fully aware of how complex the issue is or how to go about solving it. We needed to design a website to help them through that process.

—Jenny Dubinsky, Project Manager, 3 Media Web
Our Solution: Website Redesign Featuring An Improved Customer Journey Experience
We spent 22 weeks collaborating with LPRS, who were involved throughout the duration of the redesign project. 
During all stages—from design, information architecture, and messaging strategy—we consulted with LPRS to ensure they were pleased and informed on all the work we completed for them.
We faced the redesign knowing that the objective of the website is to provide validation and confirmation to the user. 
Project Manager, Jenny Dubinsky explains the site's purpose as, "To educte the user and provide a knowledge base for them to learn more about the solutions that LPRS provides and how they can potentially help a prospective client save their company money on their current lease agreements."
Armed with that insight, 3 Media Web designer, Ryan Kohler, began work on creating a new design for the LPRS website. Part of the new designs included a refreshed logo and branding to help position LPRS as a thought leader in the Lease Management Consulting Industry.
Additionally, the LPRS website was moved away from Hubspot to WordPress which will provide our client with flexibility and ease of use on the backend. 
To contribute to the success of the LPRS website as a marketing tool, our team also spent time improving the SEO of the website and made sure the optimized customer journey was exceptional by performing a full audit of the information architecture and site structure. 
Lastly, we incorporated a complete messaging strategy for the project, helping to bring all of the individual improvements we made on the site come together.
The Results: A Professional Website With Updated Branding and an Optimized User Experience
Upon visiting the site, users are drawn in by the new, simplified, modern, and clean website. The work 3 Media Web has accomplished on this project resulted in a professional website that is user-friendly on both the front and backend environments.
LPRS is enjoying a much simpler administration interface that feels tailored specifically to them.
Although the site has just launched and we are still in the process of collecting data on all the ways LPRS will benefit from the site redesign, we can already say with certainty that the redesign is appealing to those who visit it.
One example:
There was a near-instantaneous increase in the number of downloads LPRS's whitepapers are receiving. 
This is great news as it indicates a friendly user-experience, optimized customer journey, and proof the redesign will continue to provide educational information around leasing to further stake their claim in the lease management consulting industry.
Does your website need a refresh to help engage, educate, and convert clients for your company? Contact us today.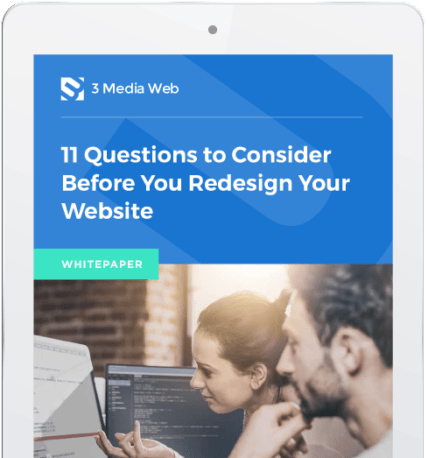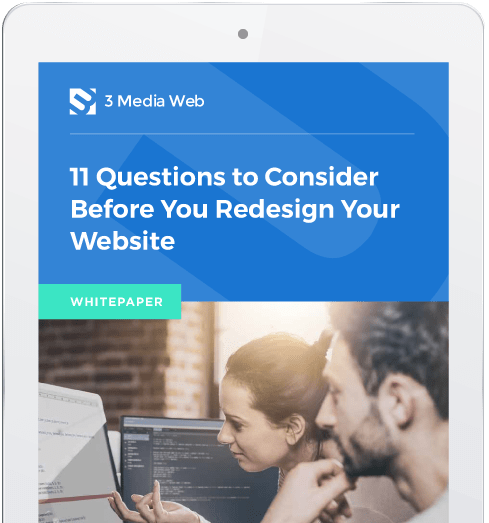 Join Our Email List
Sign up to receive our newsletter