SEO Audits Aren't Optional (Better Prepare For One)
Quick Summary:
You need to check in on your SEO improvement efforts every so often. It never hurts to do so, but every 3-6 months is fine.
Performing an SEO audit on your website matters—a lot. Additionally, an SEO audit isn't just something you do once then never again. They should be regularly scheduled for maximum results. 
In fact, today, we'll be covering exactly why performing an SEO audit is a necessary step upfront, as well as how its recurring presence is crucial for your success in the long run too. 
If you're not familiar with the ins and outs of an SEO audit, you may consider hiring an agency with expertise in the area. Nonetheless, it's helpful to learn as much about SEO as possible so you can keep tabs on it throughout each quarter. 
Need an SEO audit but not sure if you can do it on your own? You don't have to––we're here to help. Reach out today to get started.
What Is An SEO Audit?
Think of it this way. An SEO audit is an assessment that scores your website's chances of appearing in search engine results pages (more commonly referred to as SERPs).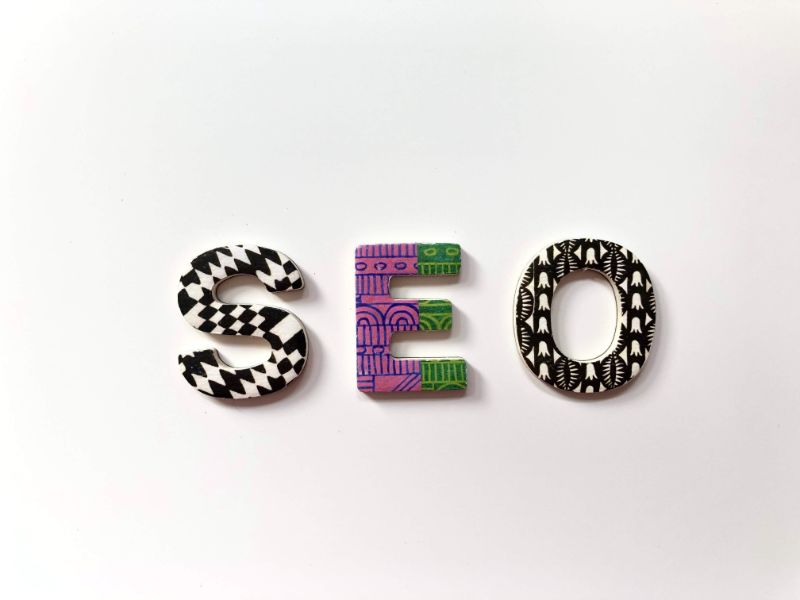 An SEO audit works through a checklist to find issues that are hindering your site's SEO performance. This provides you the opportunity to fix those issues and improve your ranking in search results. 
Checking your SEO with one of the many SEO checkers a quick Google search will provide is a good start, but it's just not enough.
A full SEO audit will provide you all the finer details necessary to create an actional SEO improvement plan. With this information, your improvement plan will be more comprehensive and include important items like:
The overall efficiency or lack of your site's SEO
Comparison of your site versus your competitors
A list of weaknesses that need to be corrected and an idea of what needs to be prioritized
Depending on your site, you may build a lengthy list of items that need attention. Just remember, you don't need to scramble to get all of them done at once. Rather, prioritize the most important issues and plan to address the lower priority items later on. 
After all, achieving and maintaining good SEO is a never-ending process. 
Getting an SEO Audit on Day One
You are about to go heavy on a fresh SEO campaign. The very first move is to see where your website stands.
This is crucial. 
Once you know your strengths and weaknesses, you can build an optimization strategy to hit your SEO goals. The initial SEO audit will tell you what you are doing right and where you can make improvements.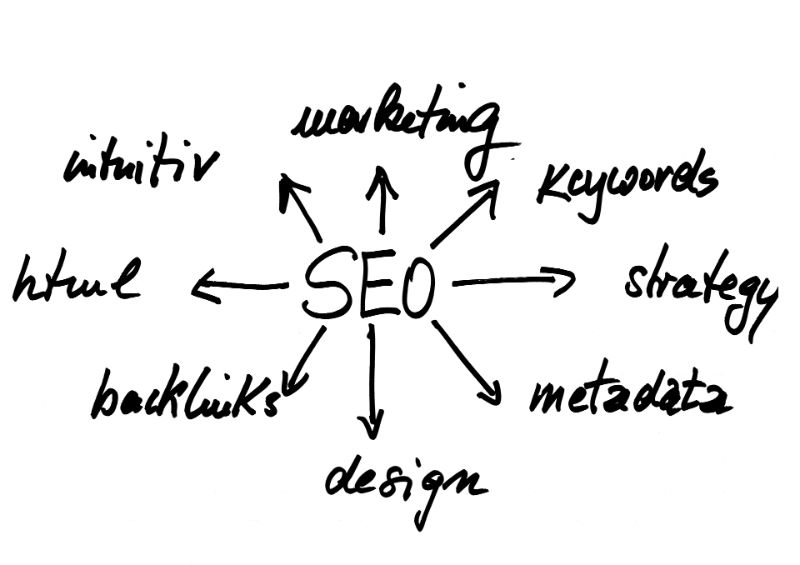 Thus, if you want to improve your site's Google rankings, the first thing you should do is run an SEO audit. 
Remember…
As crucial as an SEO audit is, performing an SEO audit is only one part of an SEO campaign. You need to complete an SEO audit to establish a strong foundation for the rest of your strategy. That's why getting an SEO audit on day one is so helpful. Once you have your audit results, you can proceed to develop a complete SEO strategy that smashes your goals.
For example, once your audit is complete, you can go to work fixing all the issues it uncovered. Next, you can begin the process of keyword research, analyzing competitors, build and launch your SEO content strategy, and gathering backlinks.
Another piece to the SEO puzzle is optimizing the user experience/user interface (UX/UI). Having a usable and attractive website aids in building good metrics the Google algorithm will use to determine whether or not it should be ranking in their search results. Learn more about that in this article.
How to Prepare Your SEO Audit
The best way to prepare for an SEO audit is to view a sample checklist on the web. Don't be overwhelmed with how long they are. You want your SEO audit to be comprehensive! It may take quite a bit of time to work through the checklists. However, the amount of time needed to perform an SEO audit largely depends on the size of your website.
Also, many websites provide suggestions on what to look for, but not all have the authority to make followable recommendations. In short, there are a couple of industry leaders you can respectfully trust as guidance for planning your own SEO checklist.
We recommend the following checklists:
On-site SEO audit checklist from SEMrush 

This is an e-book that is available for free download. The ebook is best suited for those new to the SEO site audit process. SEMrush also provides a free tool to perform an SEO site audit for you; however, you will only get back limited results without a subscription to their service.

Technical site audit checklist from Moz

The SEO audit checklist from Moz is very comprehensive, but it's also very technical. It is best suited for those with a solid foundation of experience performing SEO audits.
Regardless of which checklist or tool you decide to follow, you should expect to see some of the following items. 
Site Crawlability & Architecture
This has to do with how easy it is for a search engine to "read" and index the pages on your website. 
Google puts it this way:
"The web is like an ever-growing library with billions of books and no central filing system. We use software known as web crawlers to discover publicly available webpages. Crawlers look at webpages and follow links on those pages, much like you would if you were browsing content on the web. They go from link to link and bring data about those webpages back to Google's servers."

–Google
If Google can't index your site's pages due to an error, there is zero chance they will appear in a Google search result.
Now, if you're reading wondering what crawlability and indexability are, you're not alone. Many website owners have no idea about this essential aspect of SEO.
Crawlability is the term used to describe how a search engine can crawl through a website's content. If there are no issues with crawlability, search engines can easily follow all the links on your site, ensuring the engine knows your content exists.
In comparison, indexability relates to how a search engine analyzes content to include in its index. 
When performing an SEO audit, broken links, redirects, 4xx and 5xx errors, URL structure, and even an overabundance of on-page links could cause issues with crawlability and indexability. Also, check your sitemap for errors, as this can also harm SEO.
On-Page SEO
Most website owners will already have some familiarity with on-page SEO. This has to do with things such as content, images, meta tags, and H1 tags. Ideally, all of these items will be optimized for on-page viewing and the HTML that remains behind the scenes.
Much attention should be paid to creating quality content—both written and visual. If your content is useful, well organized, and formatted correctly, it has great potential to increase your site's off-page SEO. 
What's really great about this is that the errors are easy to fix. Content can be updated at any time to improve its quality. Meta tags are easily corrected, and changing H1, H2 tags are a quick fix.
Technical SEO
We touched on user experience early, and this is where that really starts to come into play. Some technical SEO items that impact include how quickly your pages load and how your website performs on mobile devices. 
During the technical SEO phase of your SEO audit, you'll also look into whether or not your site is using older technology that is no longer the best option. A couple of examples of such would be Flash or HTML frames. If your site still uses Flash, that will need to be updated to more modern technology.
Pro Advice: Formulate specific points to check for based on the most recent changes in Google's search engine algorithm. Moz provides regular coverage on Google's algorithm changes, along with relevant details and studies.
Technical SEO may not seem as important as on-page SEO, but, in reality, it's even more important. If your website runs slowly or provides a poor user experience, the harsh reality is that people won't use it at all, making all the hard work you've put into on-page SEO moot. 
Don't Forget the Follow Up SEO Audit.
You need to check in on your SEO improvement efforts every so often. It never hurts to do so, but every 3-6 months is fine. Many SEO experts recommend setting up a quarterly schedule for SEO audits. Plus, you or your SEO provider will likely use SERP monitoring services anyway, which gives a good indication of your ranking progress.
Follow-up SEO should be just as in-depth as your original audit. Sometimes people skimp out and only look at a few variables. While that's fine if you run audits quite frequently, you need that big check-up after three months or longer.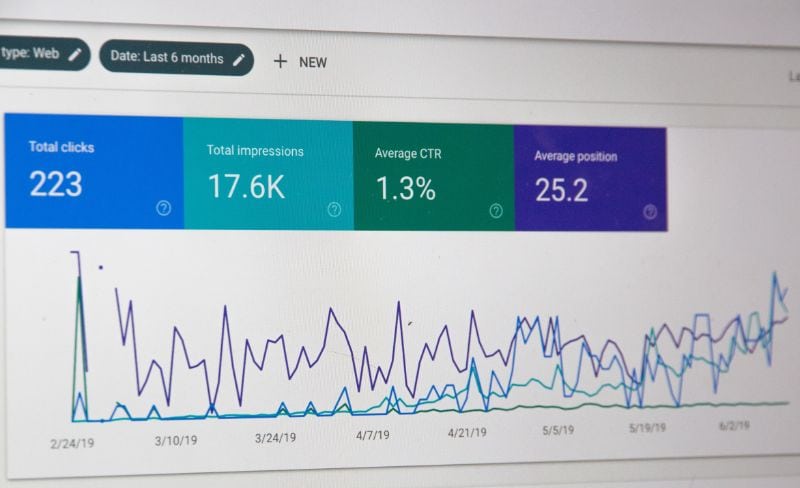 For example, the changes you make to your website will not always go without notice. Something you do could drop your page load speed — which is a huge on-site SEO ranking factor. Likewise, sometimes web page URLs can change or suddenly go dead, which you need to catch.
Work With A Trusted SEO Provider
The SEO audit is a vital part of upholding your website's ranking strength. It's the factors you compare that make all the difference, though, so be careful when planning your audit. Focus on pointing out any weak points in your current ranking strategy and make adjustments as you go to rank better continually.
Consider working with an SEO expert to lend a helping hand, especially if you're not entirely familiar with the nuances of SEO. 
So, if you're overwhelmed by the lengthy list of items on the SEO audit checklists but are serious about boosting your site's SEO, contact one of our digital marketing experts. 
We have helped companies of all sizes create websites that rank well and bring in new business. For example, we recently teamed up with SALMON Health to amplify their digital footprint and increase Inbound leads by 30%.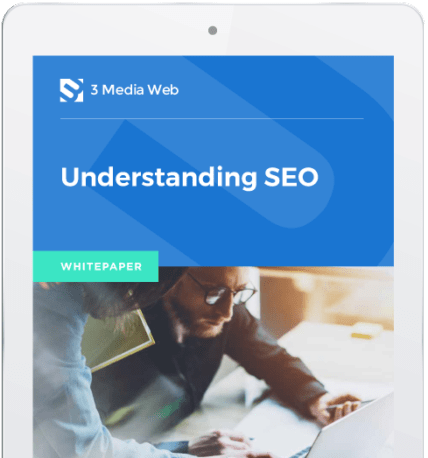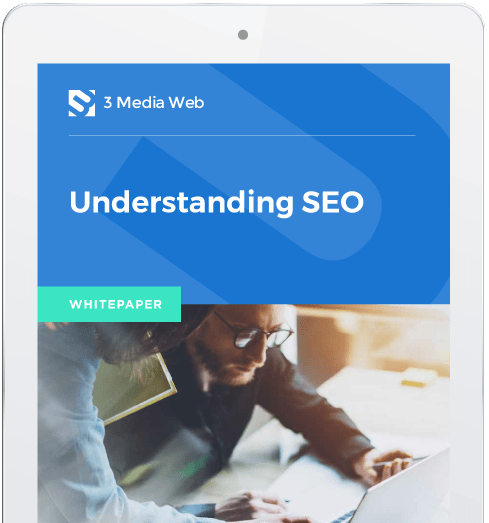 Run an SEO Audit On Your Website
Benchmark your current SEO performance and set your website up to increase traffic from organic search with the help of the SEO experts at 3 Media Web.