Content Management System Website Customization 101
Quick Summary:
It takes time and know-how, so working with a killer web-design agency is key in reaching this goal.
The reasons for using a Content Management System are numerous, and while we could easily spend a whole article covering those myriad advantages, there's one benefit that sticks out amongst most others — efficiency. Any good web design agency will note that your site needs to run smoothly in order to achieve the goals of attracting, serving, and retaining customers, so it's no surprise you'd want to place a premium on this crucial factor.
But what of maximizing that efficiency? There are strategies you can employ like custom-building a CMS from the ground up to suit your needs, but these are vociferously argued against, with experts noting that the process is often prohibitively difficult, comes with numerous drawbacks, and, in the end, not worthwhile. As an alternative, we'd like to suggest pairing up with the best web-design company you can find and maximizing an existing CMS through customization.
Ready to make the switch to WordPress for your CMS? Reach out to the 3 Media Web team today to get started.
Why WordPress is the Best CMS for Full Customization
Enterprise Level Websites looking for a new content management system will often overlook WordPress as a viable option. Even more so when looking for a CMS you can customize, as WordPress is one of the best tools for just that.
Some companies assume this platform is only intended for small-scale websites or blogs, but that couldn't be further from the truth. Why?
1. Active Development Community
WordPress is open-source software with an installation base of over 75 million. The platform attracts a wide range of expert talent, from designers to administrators. Complementary services are also readily available, such as web hosting specific to WordPress sites or custom designs.
2. Flexible Framework
WordPress may have started its life as a blogging script, but now it's a highly flexible content management system. This platform can power landing pages, company websites, e-commerce stores, portfolios, forums, internal employee pages and anything else you can think of.
3. Robust Integration
WordPress is one of the most commonly used content management systems on the market. Many third-party applications and platforms connect with WordPress and enhance its functionality.
4. Multisite and Multiuser Capabilities
WordPress supports multiple websites through a centralized dashboard. Site administrators can bring microsites, landing pages, brand pages and other distinct assets together. The user account control capabilities also meets enterprise requirements.
5. Feature Expansion Opportunities
WordPress has an extensive library of plugins that cover nearly every use case an enterprise may encounter. These plugins either offer completely new features or build on existing ones. Enterprise level plugins are available with out-of-the-box functionality.
6. User-Friendly
A user-friendly system like WordPress allows these employees to upload their content without involving the Help Desk each time. Thus, your IT department can focus on priority issues, and the rest of the organization won't suffer from a productivity loss that can accompany a difficult-to-work-with system.
WordPress has the perfect combination of support, flexibility, and user-friendliness to shoot it to the top of the content management system pile. The platform may come across as a simple content writing or blog system at first, but a look under the hood reveals what it's really capable of.
Now that we've fully covered why WordPress is a great CMS, let's figure out the customization part.
What's This About Customization?
The long and short of it is that, with the right level of know-how, you can change just about everything you want about your website through WordPress, allowing you to create anything from a simple, small-business page to a feature-rich, Fortune 500-level web powerhouse.
The process is not without its own downsides, to be sure. Too much tinkering in the wrong way can cause a site to become bloated, and finding an expert web developer with the skills to avoid common customization pitfalls will take time if you don't know where to look, but in the end, the pros in customization outweigh the cons.
For instance, you'll be able to fine-tune your site with specific functionalities that pertain to your particular business/industry and help your site run in a more effective manner. In addition, doing all this on a readily-available, open source CMS is often the less costly option.
How Can Customization Increase Efficiency?
First and foremost, customization through a CMS platform like WordPress allows you to tailor the look of your website. You could limit these to simple tweaks — changing color schemes and the like — or implement something more substantial, transforming the entire structure of your site.
Either way, the importance of making sure your site looks right can hardly be overstated, as a proper design is one of the first things that visitors will notice and a lack of a finely tuned UI/UX will make it more difficult for them to use your site effectively.
Then there's the long list of plugins you can implement on your site. These, you might consider, are the building blocks of amazing websites, as they allow you to add various features/functionalities to your design. You can think of them along the similar lines as apps for a smartphone, though, tailored for website use. A short list of the features they can add includes:
Creating an online store
Improving SEO
Setting up photo galleries
Adding social media buttons
Boosting site performance
The list goes on, but by now you should get the idea. If there's a facet you'd like to add to your site, chances are, there's a plugin to help achieve that goal. The trick is knowing which plugins to use and how to get the most out of them (something a skilled web design agency can help with).
On top of that, working with a professional will help you ascertain which plugins to avoid. While using plugins won't automatically slow down your site, using the wrong ones certainly can, and your designer can help you steer clear of poor choices that rob efficiency.
We should also mention the numerous integrations that you can perform with WordPress. These cover options like adding an Instagram feed to your site, having posts from your site post automatically to Facebook or send out a Twitter link, etc.
The upsides here are obvious, as integrations can turn your site into a finely-tuned machine that plays well with other platforms and aid in expanding your reach. They can help you cut down on the time you'd spend performing these tasks manually, and, from a marketing standpoint, are vital for gaining insights (through analytics), and capturing leads for future business.
When you add to all this the fact that using WordPress is, by-and-large, free, and that search engines tend to favor WordPress sites in their results, it's easy to see why customization presents itself as the go-to option for maximizing efficiency and getting the most from your web presence.
Customizing Your CMS For Optimal Efficiency
It bears repeating that transforming your website into the most-efficient, well-oiled machine it can be. It takes time and know-how, so working with a killer web-design agency is key in reaching this goal. With their expertise, you'll be able to take advantage of a fully-customized, CMS-based website that will exceed your expectations, keeping your visitors happy and business rolling along as smoothly as possible.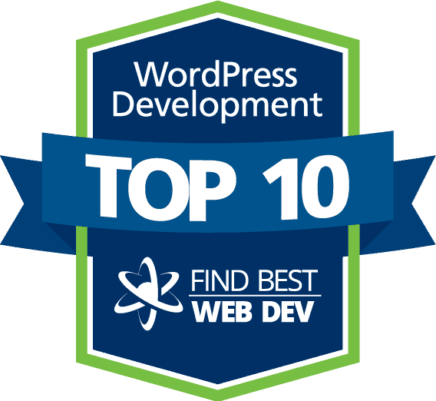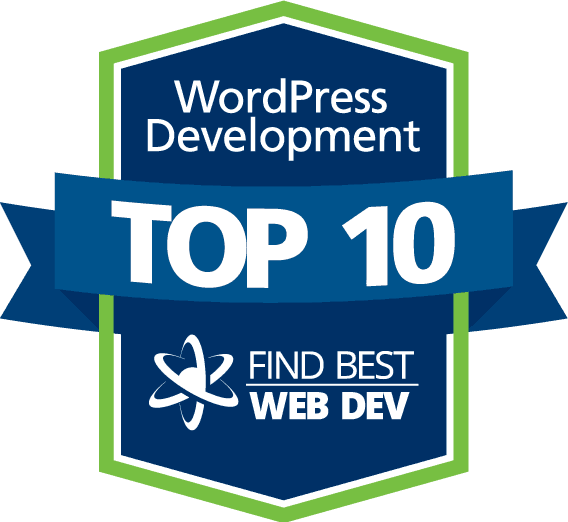 Join Our Email List
Sign up to receive our newsletter