Minimal Website Redesign Attracts New Clients for an Electrical Contracting Firm
Quick Summary:
Full-service electrical contracting firm specializing in the construction of major power installations throughout the San Francisco Bay Area.
The Client: Brayer Electric
Brayer Electric Company, founded in 1928, is a full-service electrical contracting firm specializing in constructing major industrial, residential, and commercial power installations throughout the San Francisco Bay Area.
The Challenge:
As many companies did, Brayer Electric found themselves facing new business challenges in the light of COVID-19. Early in the pandemic, their clients were reluctant to start new development projects amidst the unknown. Brayer would need to begin sending bids to potential clients they haven't worked with yet.
Their old and outdated website needed a redesign to provide their existing and potential clients with a positive first impression.
Creating A Clean Design for Brayer Electric
First, we needed to create a fresh design for our client that was clean and easy to update. As with all websites, the new design needed to be easy for visitors to navigate.
To satisfy those requirements, we went with a minimal design. The text on the site was kept to a minimum, while bright, attractive imagery added to the visual appeal.
Attracting Clients With a Well-Thought out Portfolio
Brayer Electric needed their new website design to be an experienced and credible vendor to attract new clients.
The portfolio section of their site needed to provide a good first impression for new bids and new professional relationships. The design would need to provide users with information on what kind of work Brayer has worked on and display the company's vast experience in different areas.
In short, the portfolio needed to establish credibility by unveiling Brayer's positive work history.
Website Design That Echos Company Culture & Ethos
Lastly, after more than 90-years in business, Brayer Electric has established a solid family-oriented company culture. Brayer prides itself in being transparent, collaborative, and big on teamwork and job safety.
As president George F. Brayer II explains, "Each project is like its own business. We work for each other."
Knowing that younger people go online first to seek job opportunities, it was important to our client that the new website properly conveyed this message to attract and recruit new, qualified talent to join the Brayer Electic family.
The Solution for Brayer Electric
Throughout the website redesign project, 3 Media Web worked with the client to create and fine-tune the site's design via weekly meetings.
In the end, a new filterable Portfolio page was built that beautifully showcases all of our clients' work and current projects. The Portfolio serves as the perfect place for prospective clients to familiarize themselves with the company's offerings.
Additionally, a Careers page was added to simplify and streamline advertising for potential new hires. The page proudly offers visitors an introduction to the Brayer Electric company culture, an easy-to-read list of current openings, as well as a convenient contact form job seekers can use to express interest in becoming part of the Brayer Electric family.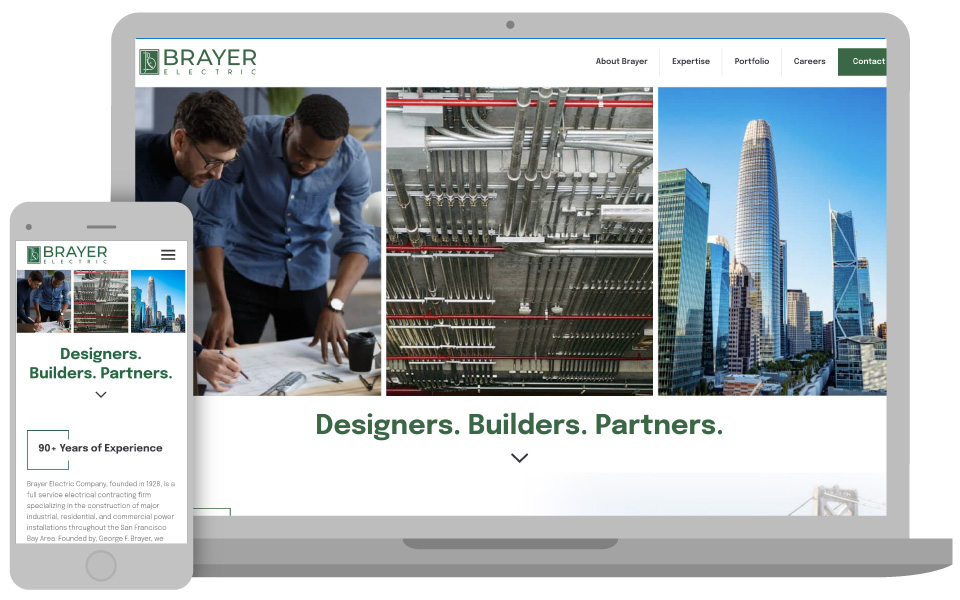 The Results
The website launch was a success! The site was launched recently in the summer of 2021, and we fully expect our client to see an uptick in qualified leads.
We will continue to work with our client to monitor the website's performance and offer additional solutions to help our client meet their business goals in relation to their online presence.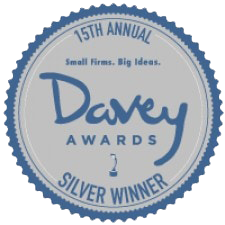 Join Our Email List
Sign up to receive our newsletter