Monta May, At Your Service
Monta is a perennial problem solver who lives to find gaps and fix them. For over 20 years, she has been strategizing and solving website challenges–and she's been thrilled to hit the ground running as she supports the great clients at 3 Media Web.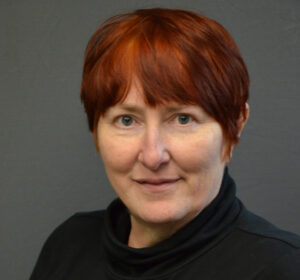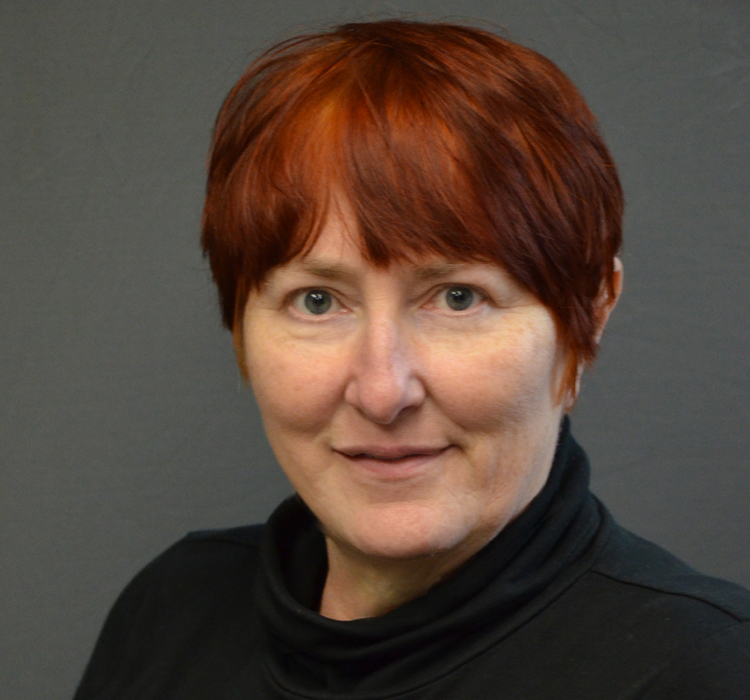 "I like making things work better, not just for myself, but for everybody. When I'm working on a team, I try to find better ways for us to move forward. I love making a project run more smoothly and efficiently."
Monta May, Web Support Rep, 3 Media Web
The art of website design
With undergraduate degrees in accounting and graphic design, and a master of fine arts in interdisciplinary art, Monta has a solid educational background that informs her work. She has worked as an office manager, administrative assistant, web editor, and website director, giving her great insight into how offices and websites function.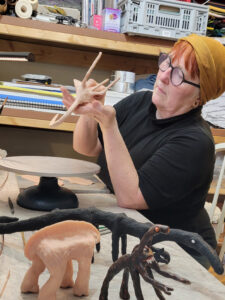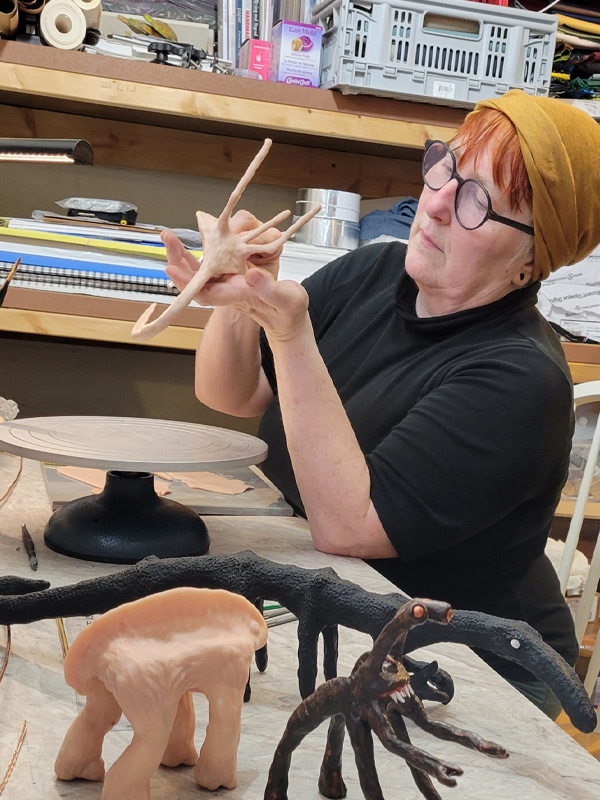 She started programming computers in high school, and although these days she wouldn't consider herself a programmer, she does know enough to be able to design with programming in mind. As she says, "You can design a website that programs easily and have the result be elegant, sophisticated, and compelling."
Making a difference with every project
Monta knew a bit about 3 Media Web when she joined our team, having a good friend who was already an employee. When the pandemic made a casualty of her former job, she was happy to make the change. "One of the first things I do when I look at a company is find out something about the company culture," says Monta. "Every day at 3 Media Web, I get a huge amount of joy from working hard with a great group of people. Best. Company. Culture. Ever."
She is committed to doing good work for the company and for our clients. She continues, "I want what I do to really, deeply, totally satisfy people. The goal of my job is to make a good, meaningful difference in people's lives, whether it's my coworkers, our clients, or who they work with."
Need a website support team that actually makes a difference? Reach out today to start working with talented people like Monta.
Family, travel, and art
Born and raised in Bloomington, Indiana, Monta has since lived in multiple states on the East Coast and across the Midwest. She and her partner, Wes, now live two hours down river from Minneapolis, in a town right on the Mississippi River. They share their home with Tiko (also known as "Thumbs" Miller), a rather large ginger polydactyl cat.
Between the two of them, she and Wes have six kids–and she's proud of the varied and creative paths that they are all taking with their lives. She happily travels to visit her kids, being sure to find some interesting rock hunting sites along the way.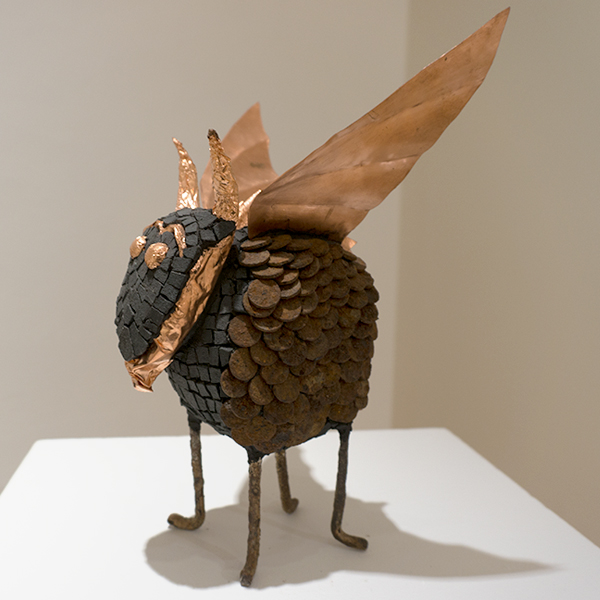 A sculpture made with found metal, marble stone, and copper foil and sheet metal.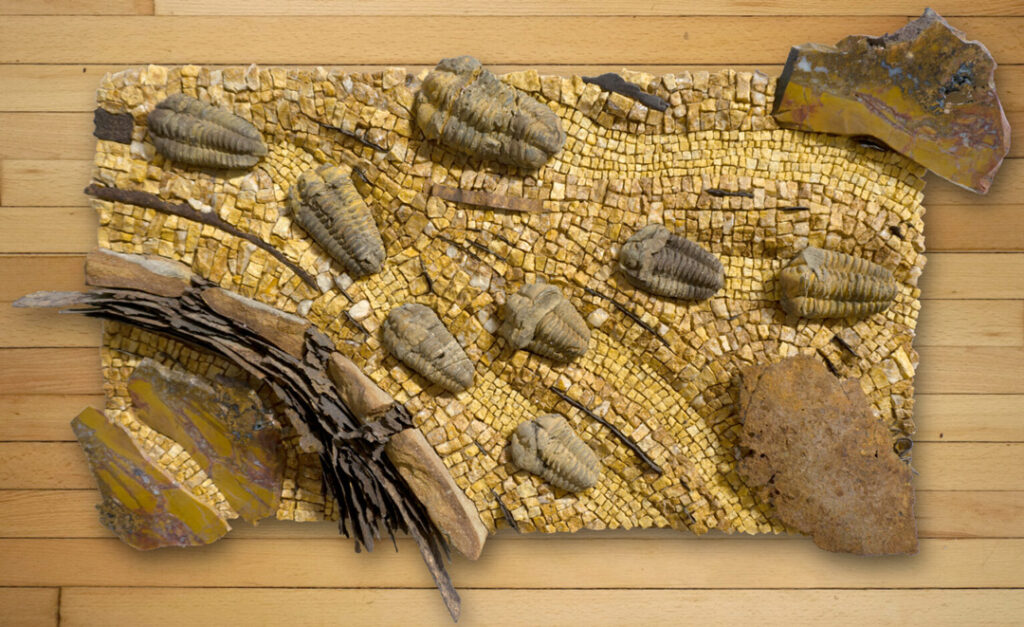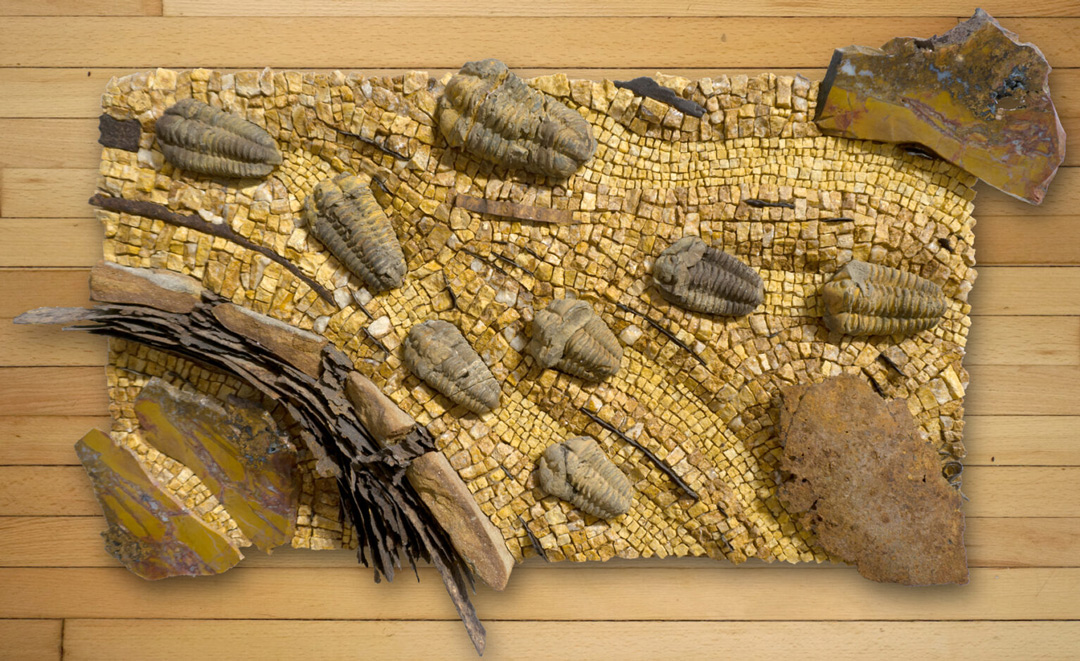 A mosaic Monta made with stone, fossils, and found metal.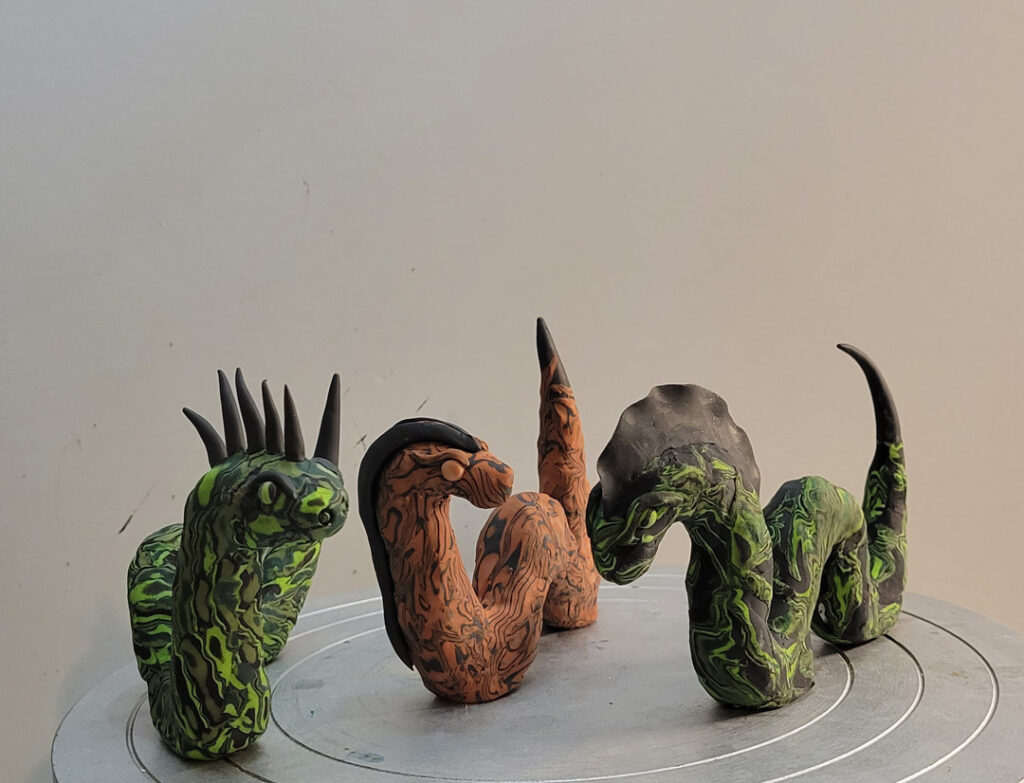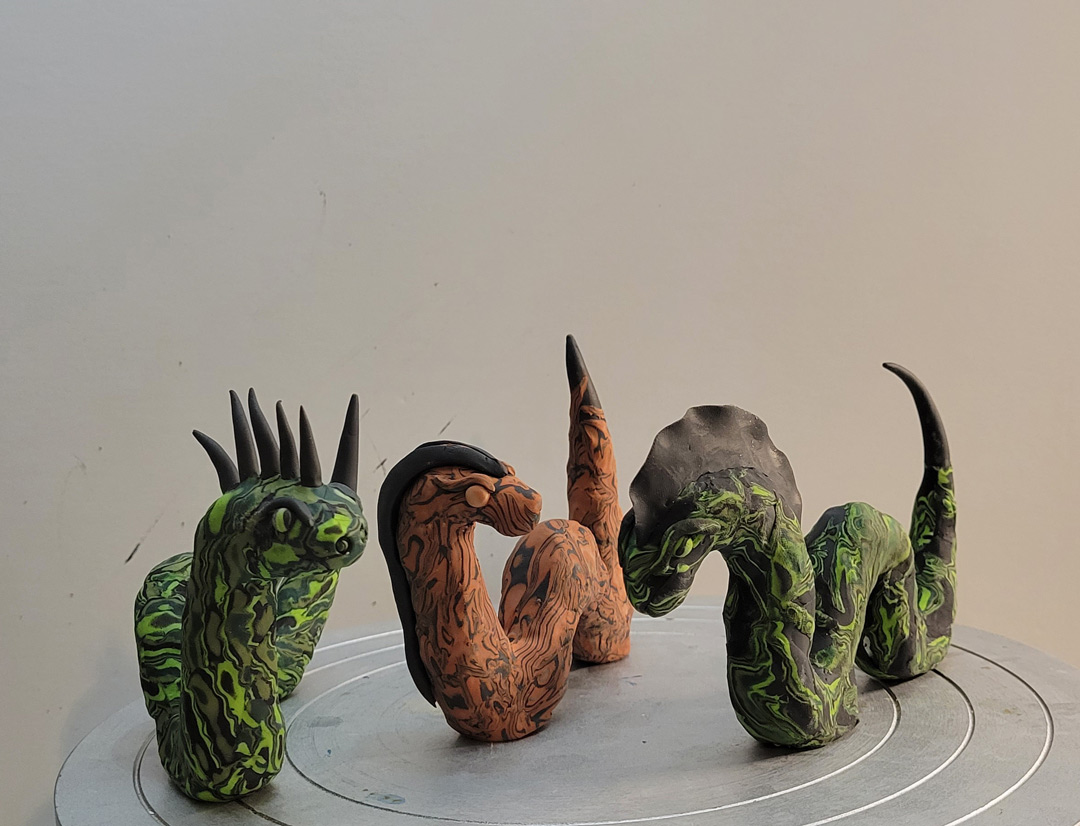 Three small sculptures for a friend's garden.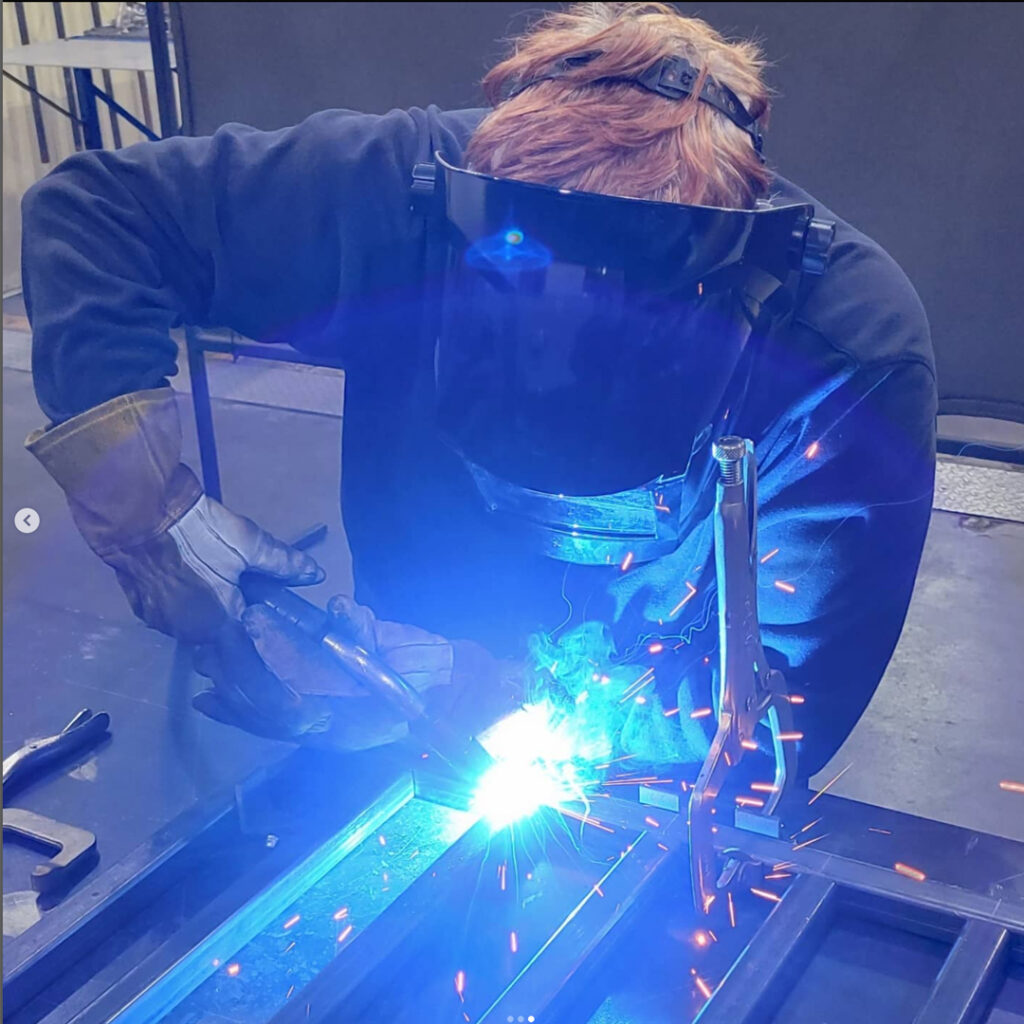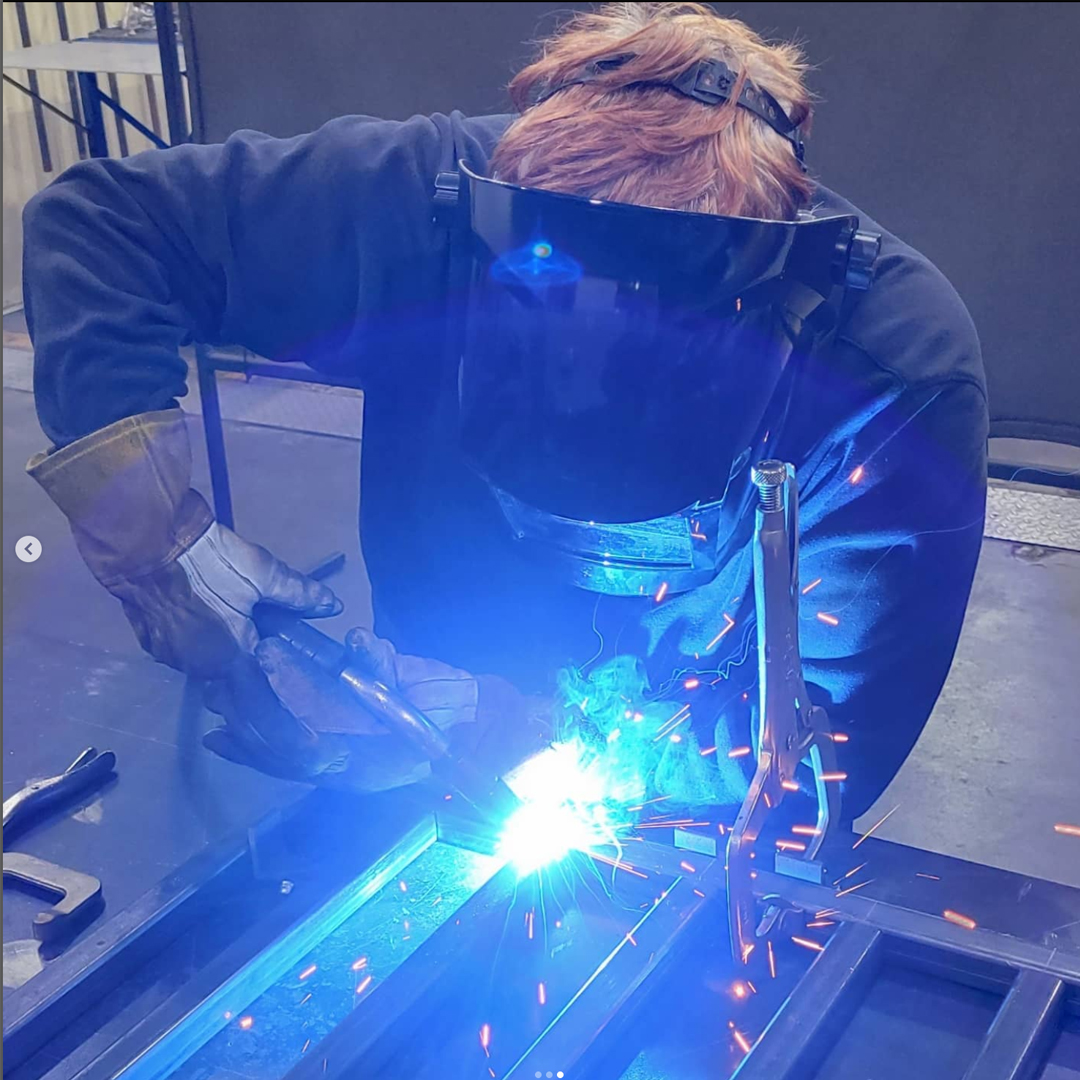 Monta welding on her final project for class -- a custom metal gate.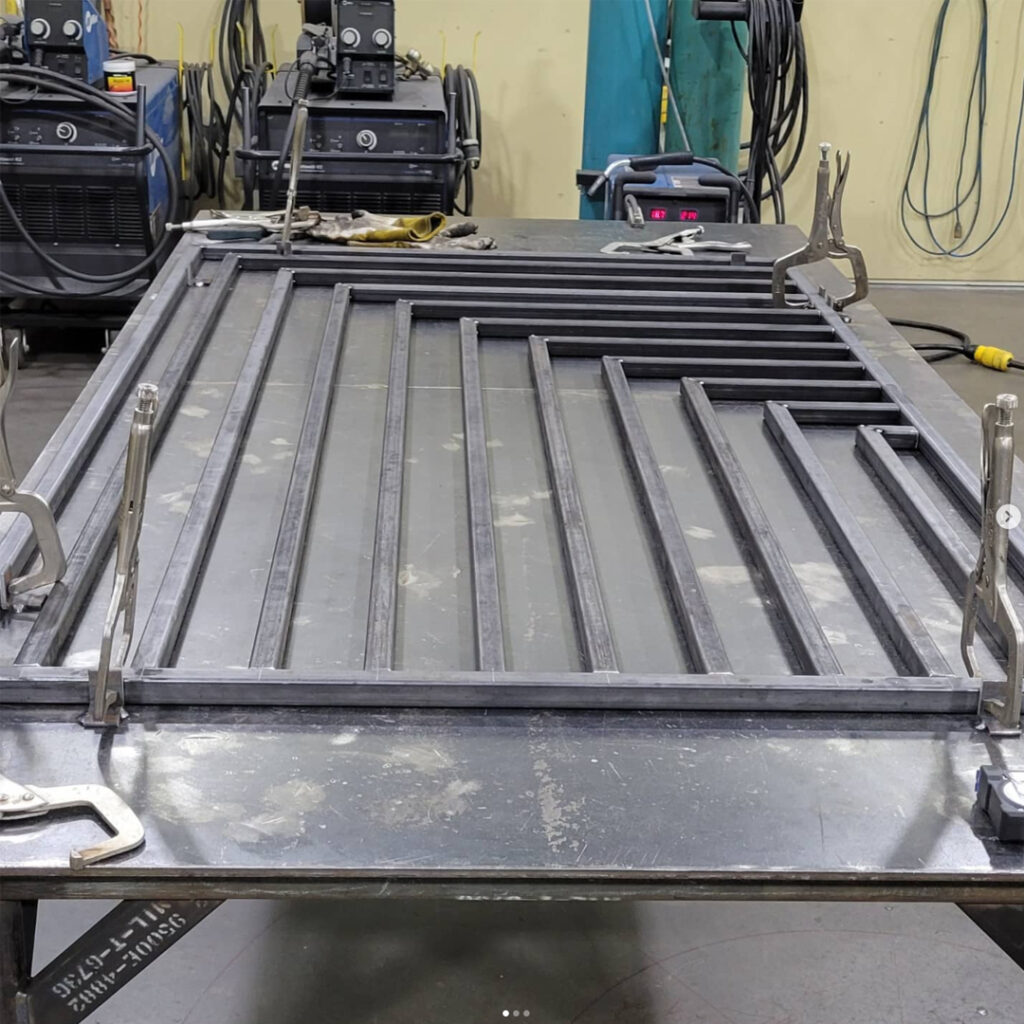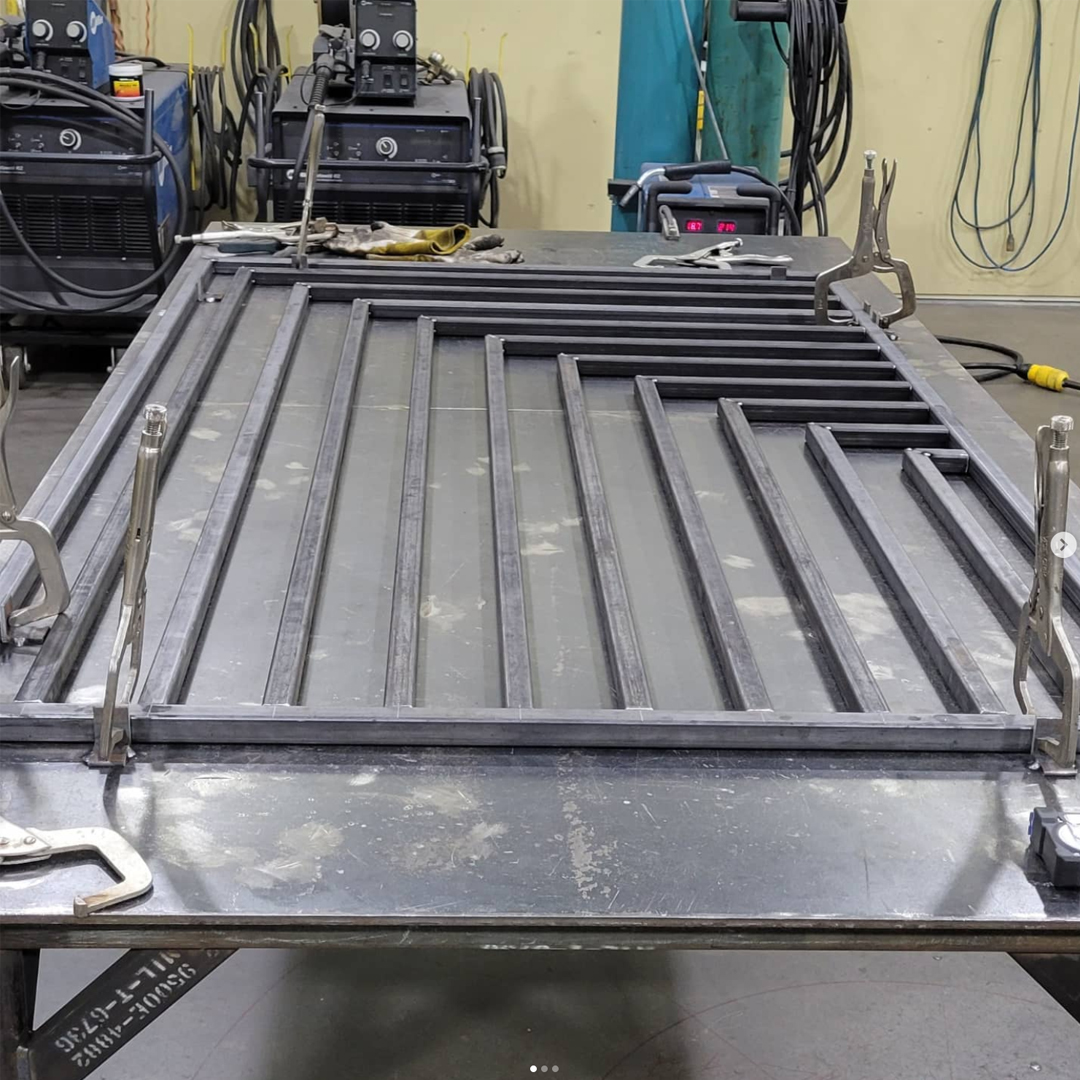 A welded steel gate Monta made as a class project.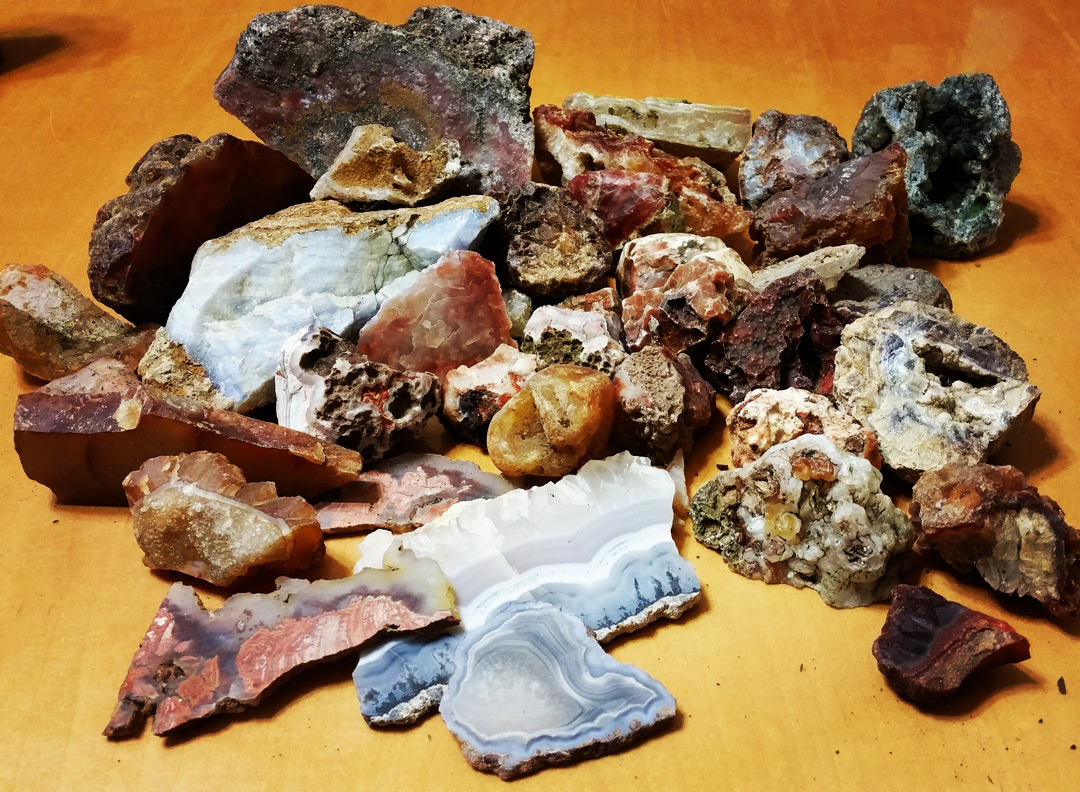 A tiny part of Monta's rock collection.
Another important part of Monta's life is art. As an interdisciplinary artist, she is focused on communicating her message through whatever medium works. She has worked in fiber arts, mosaic, sculpture, photography, drawing, and painting. Last year, she took two welding classes at the local college. Her final project was a custom steel gate for a family member's new property. Right now, she is doing a lot of small sculpture work in her studio at her home.
"We change the world one person at a time," Monta states, "and we are changed by the world, one person at a time. And, for me, art helps us see how to make good change." She looks forward to making her impact on the projects here at 3 Media Web–and making clients dance with excitement.
Join Our Email List
Sign up to receive our newsletter