New Digital Presence for Non-Profit Launches with Time to Spare
The Client: Community Action Committee of Cape & Islands, Inc. (CACCI)
CACCI is a private, non-profit organization that provides various services to low-income individuals and families to help them improve the quality of their lives and achieve self-sufficiency.
Established in 1965 as one of Massachusetts' 23 Community Action Agencies (CAAs), CACCI has evolved over the years to address the needs of residents on Cape Cod and the islands of Nantucket and Martha's Vineyard. Non-profit services provided for some programs extend beyond the Cape and Islands.
Challenge: Deadline-Driven Non-Profit Website Rejuvenation
CACCI came to us with a complex set of website issues. They wanted to combine two sites into one, completely reorganize the content, dramatically reduce the number of site pages, and integrate an online scheduling system that allows users with a member ID to schedule appointments. This and more had to be accomplished on a funding-dependent hard deadline, which necessitated a very tight timeline.
RELATED: Advocate and Service Provider for the Rights of Individuals with Disabilities: CORD (Cape Organization for Rights of the Disabled)
Solution: Successful Non-Profit Site Launch Ahead of Schedule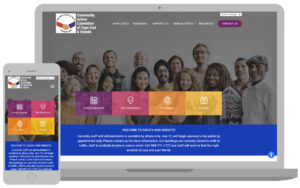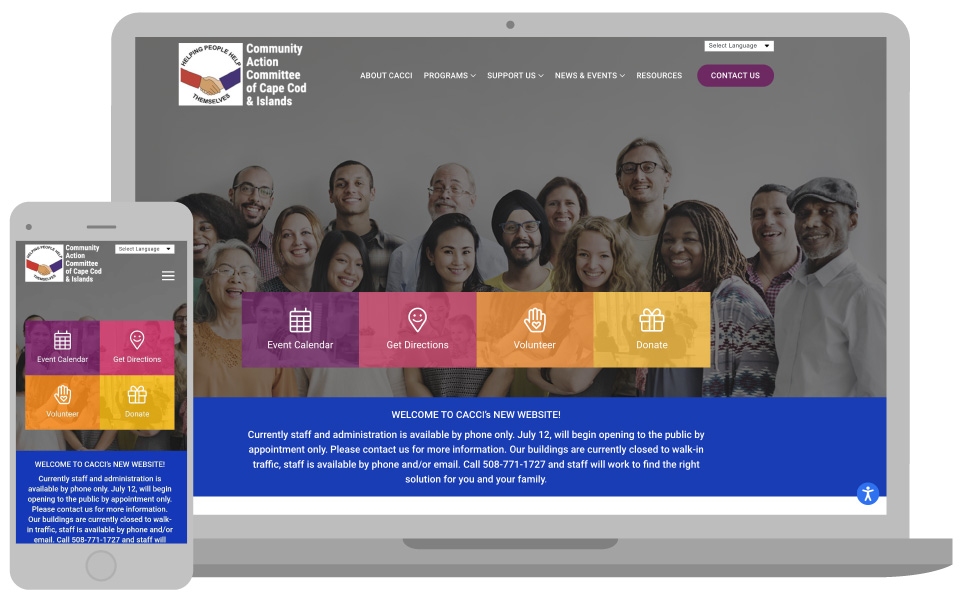 3 Media Web designed and developed a website that provides customers information on local aid programs. We identified critical elements of the client's identity and crafted an engaging, clean, welcoming design. We also architected the new site to make it easy for website visitors to find the information they were looking for and streamlined the page structures to make the information easy to scan and read.
The new site is ADA compliant with Accessibe and can be converted to other languages with Google Translate. We made it simple for site users to make donations and created several forms, including for regular contact requests and process volunteer requests with specific options, routing, and configurations.
The new site launched just 11.5 weeks after project kickoff, one day ahead of schedule.
The Results
CACCI is thrilled with the new website. They have reported that site visitors love the website's look and are pleased with how easy it is to use and find information. And end-users and CACCI employees are getting good use out of the list of the new resources.
They deliver on time with a smile. It's a refreshing change for us. All their staff members are excellent.
Joan Rezendes, VP of Marketing
Reach out to our award-winning team today
Start Your Web Design Project