New Periship Website Design Showcases Industry Leadership
The Client: PeriShip
PeriShip is a comprehensive logistics provider, delivering expert solutions for perishable and non-perishable goods. Their commitment to reliability, efficiency, and exceptional customer service ensures the integrity and timely delivery of customer products.
Challenge: Outdated Identity and Poor User Experience Hindered Brand
PeriShip needed new branding and a website that would bring them to the same level of professionalism as their partner company, VerifyMe. Their new site needed to effectively showcase what they do, who they do it for, and their company values.
Solution: Elevate the Company with a Redesigned Digital Presence
We started the project by partnering with branding agency, Aliste Marketing, who developed a new visual identity for PeriShip. Once the evocative logo was complete, we carried those visual elements into the web design. To achieve a cohesive look with VerifyMe, we used the existing design framework and added a unique color palette and other graphics to bring the site to life. Our team also wrote content for the new site, articulating key messaging, speaking to target audiences, and supporting user experience.
The new site is optimized for website speed and built with accessibility best practices. It is easier to use forms with concise language fields, which are now integrated with Salesforce, to deliver leads directly to the sales team. We educated the client on UX, SEO, and digital marketing best practices throughout the project, and had one of our digital strategists guide them through the Google Analytics 4 setup to ensure proper conversion tracking.
Throughout the project, we managed expectations and deliverables—aligning with a new client leadership team, guiding the changing team to sign off on each milestone, adjusting our process and timeline, and ultimately launching a gorgeous new website. We continue to support PeriShip with training sessions, answering post-launch questions, and other technical issues.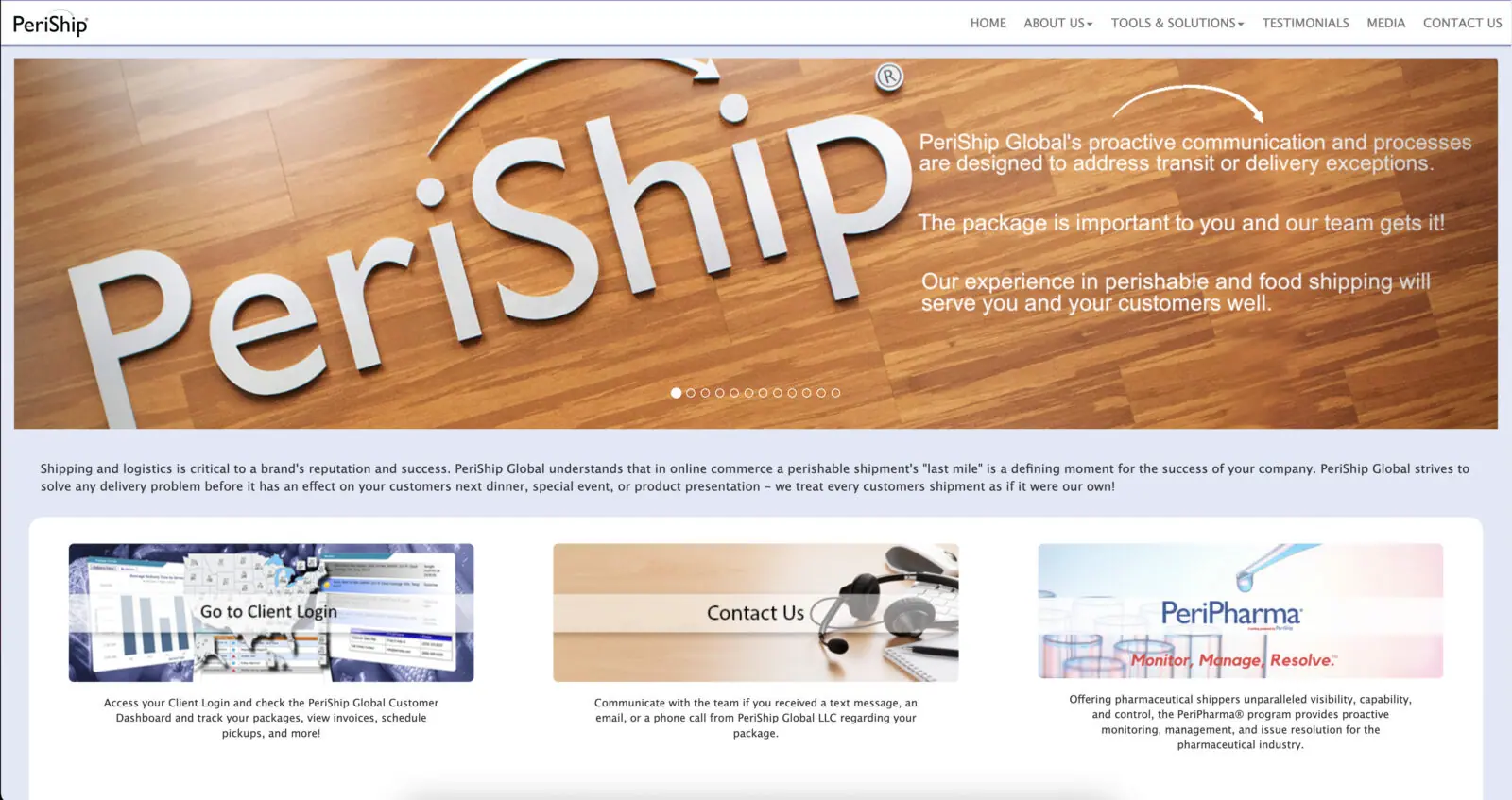 The Periship homepage before the web design project with 3 Media Web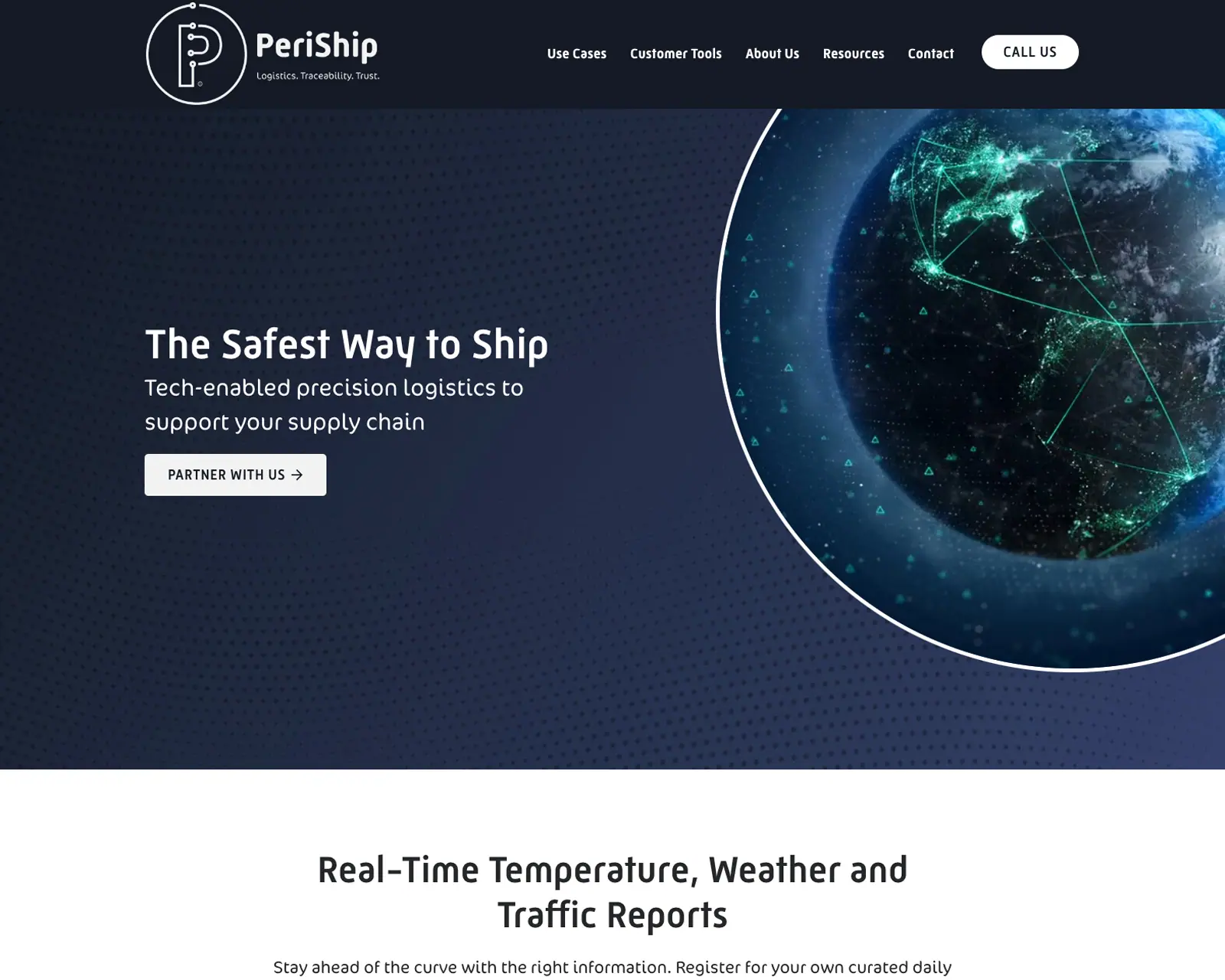 The Periship homepage after the web design project with 3 Media Web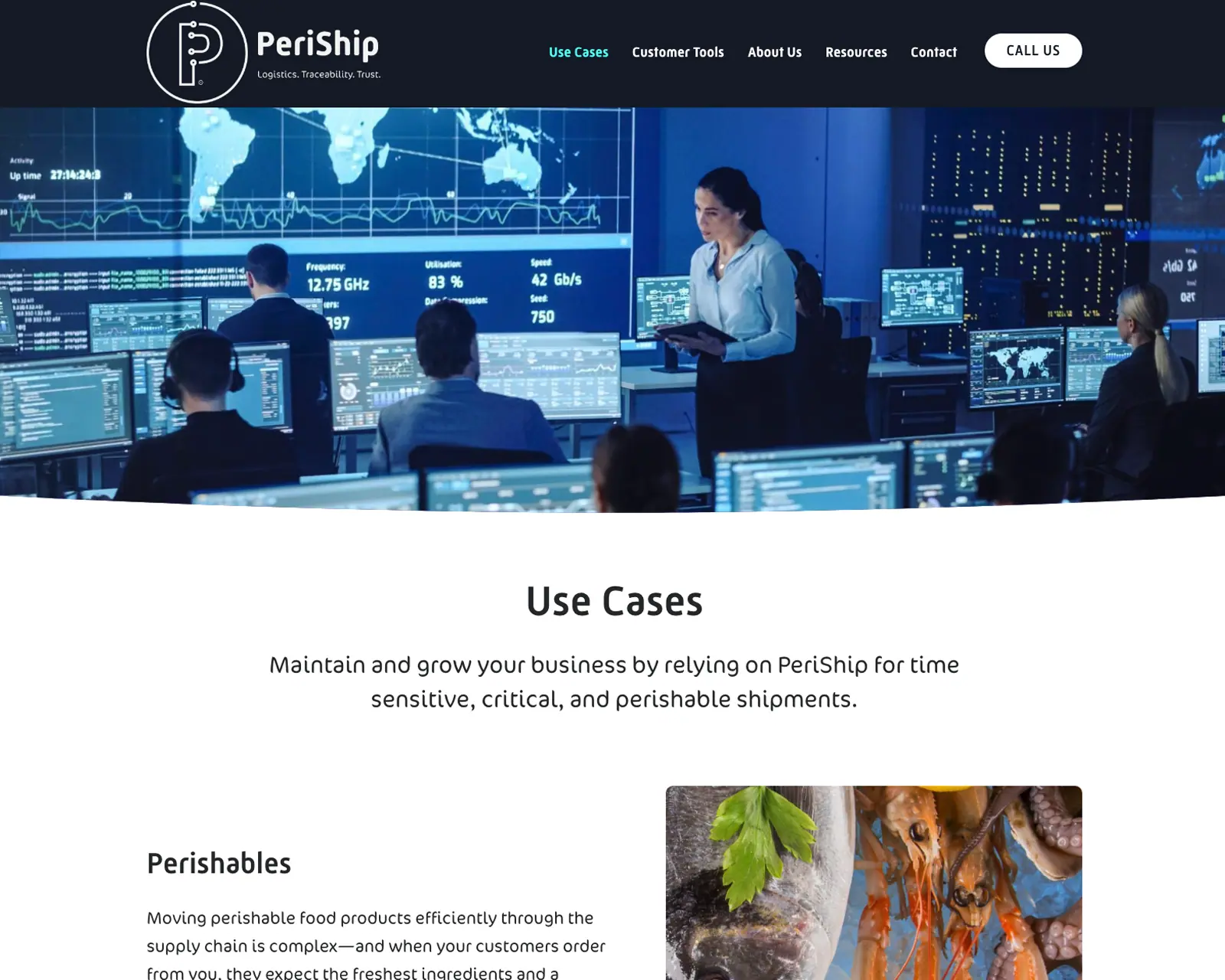 The new Use Cases page on the Periship website.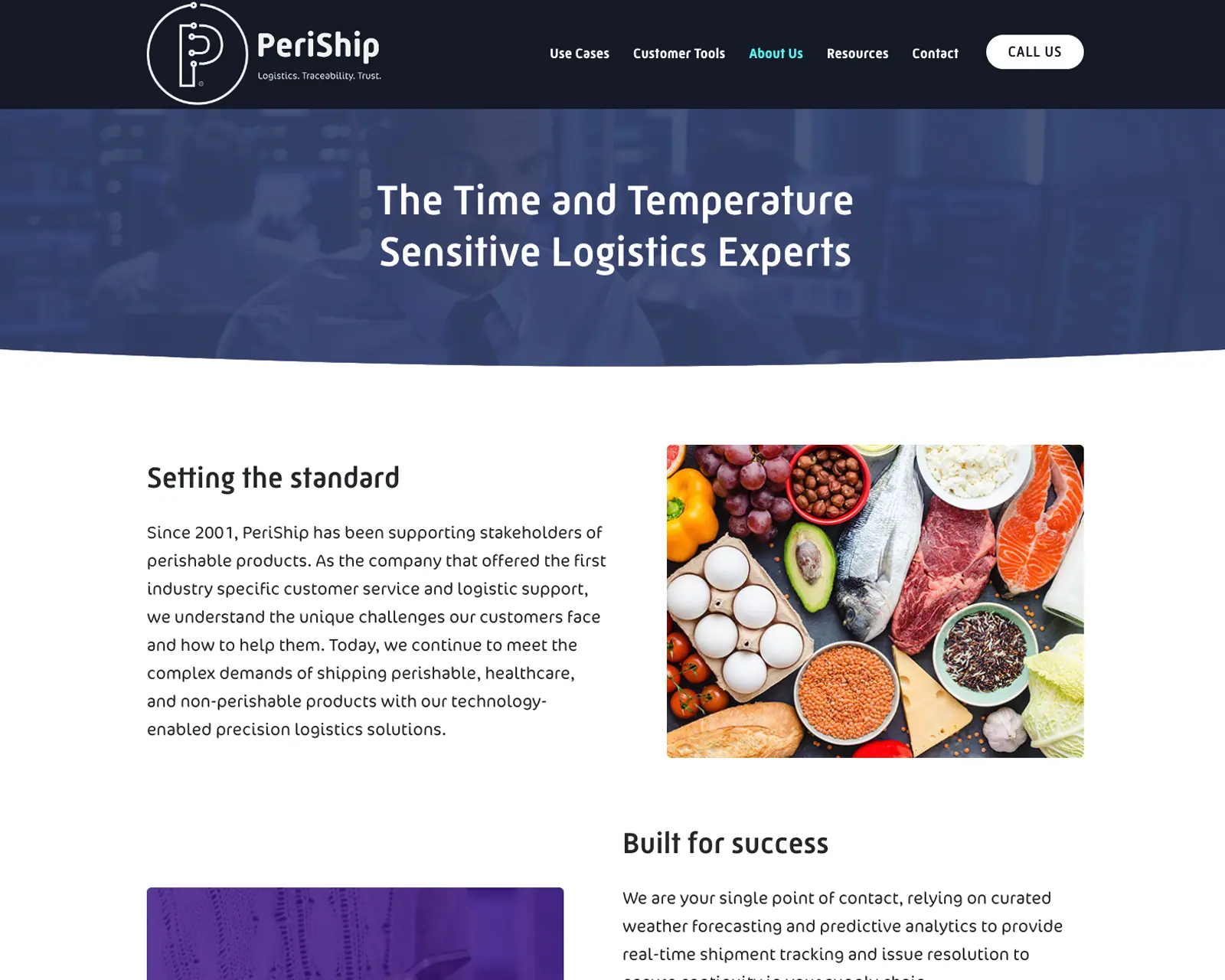 The new About Us page on the Periship website after the web design project with 3 Media Web
The Results
Modern design and better user experience ensure that site visitors have a smoother, more engaging experience. Improved website traffic and more conversions are leading to more qualified leads.
Site speed plays a vital role in digital marketing. The faster the website, the more engaging the experience for the end user. Key website speed and performance metrics for the new site include:
Decrease in Largest Contentful Paint score from 3.3 seconds to 1.4 seconds
Increase in GTmetrix score from 69% to 91%
We are excited to see where the new site takes PeriShip and we stand ready to help however we can.
Join Our Email List
Sign up to receive our newsletter